Whether you've never touched a mat or have been practicing for years, there are plenty of serene and comfortable spaces for you to work on meditation and yoga in the city of Boston.
The Best Yoga Studios in Boston
Boston Yoga Union
Yoga isn't supposed to be complicated, and that's what this Boston studio focuses on.
Boston Yoga Union has been named one of the best in the city, with various classes available in person or virtually for all experience ranges.
This monthly membership will give you unlimited classes, so you can go as much or as little as you'd like.
Join an easy-going morning flow to get your day started, or join a more intensive advanced practice to sharpen your skills or push yourself further.
Boston Yoga Union is the perfect space for exploring yoga at any age or experience level.
Location: 1112 Boylston St, Boston, MA 02215
Core Power Yoga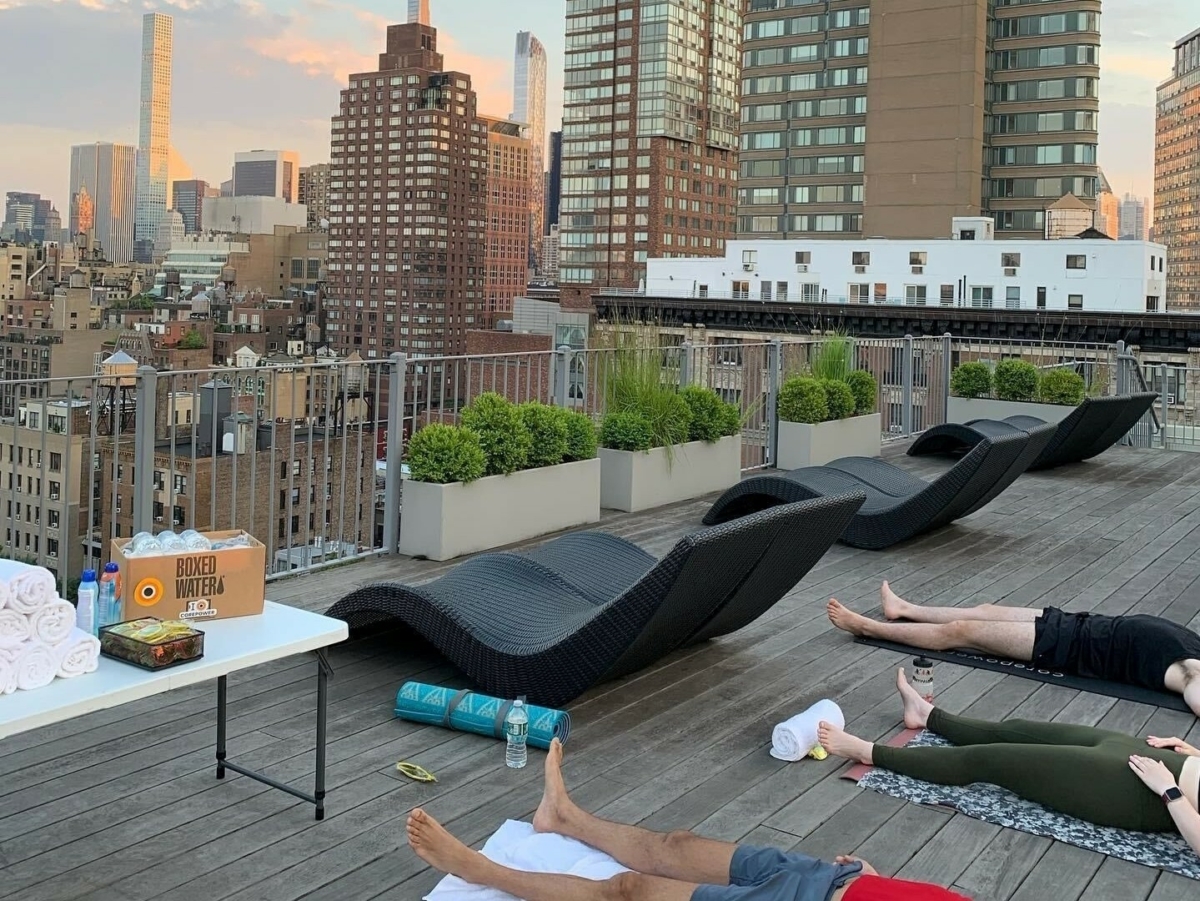 A yoga franchise based out of Colorado, this studio focuses on sharing the power of yoga with people everywhere.
CorePower Yoga offers both in-person and virtual classes to make yoga work with nearly every schedule.
They believe yoga is transformative both on and off the mat, so they fully believe in incorporating the practice into any fitness routine.
Classes come in a variety of endurance levels and with different goals in mind, from strength training to sculpting, even stress relief, and flexibility.
CorePower Yoga is the perfect place to start your yoga journey or take it to the next level.
Location: 36 Traveler St, Unit 1, Boston, MA 02118
Endurance Pilates + Yoga
Strength training can be completed in a lot of different ways, not just with weights.
Endurance Pilates + Yoga is here to prove you can change your body in other ways with these intense workout classes.
These classes are available as a one-time trial, in a package deal, or in an unlimited monthly option, so you can stop in as little or as often as it works for your schedule.
If you don't want to join a public class, they also have private instructors and virtual classes available too.
You'll push your body and mind in new ways and strengthen both with Endurance Pilates + Yoga classes.
Location: 1636 Washington St, Boston, MA 02118
Evolve Power Yoga
One of the newer studios in Boston, this heated space is the perfect go-to for drop-in classes or a monthly commitment.
Evolve Power Yoga believes in the power of the local community and welcomes all to join their hot yoga classes.
They have multiple instructors, but each follows a similar approach sticking to three core goals in each class.
Throughout this time, you'll be challenged with a gentle heat that creates sweat but won't leave you feeling overwhelmed. Find your flow with a hot yoga class at Evolve Power Yoga.
Location: 416 W Broadway, Suite 201 B, Boston, MA 02127
Mission Hill Yoga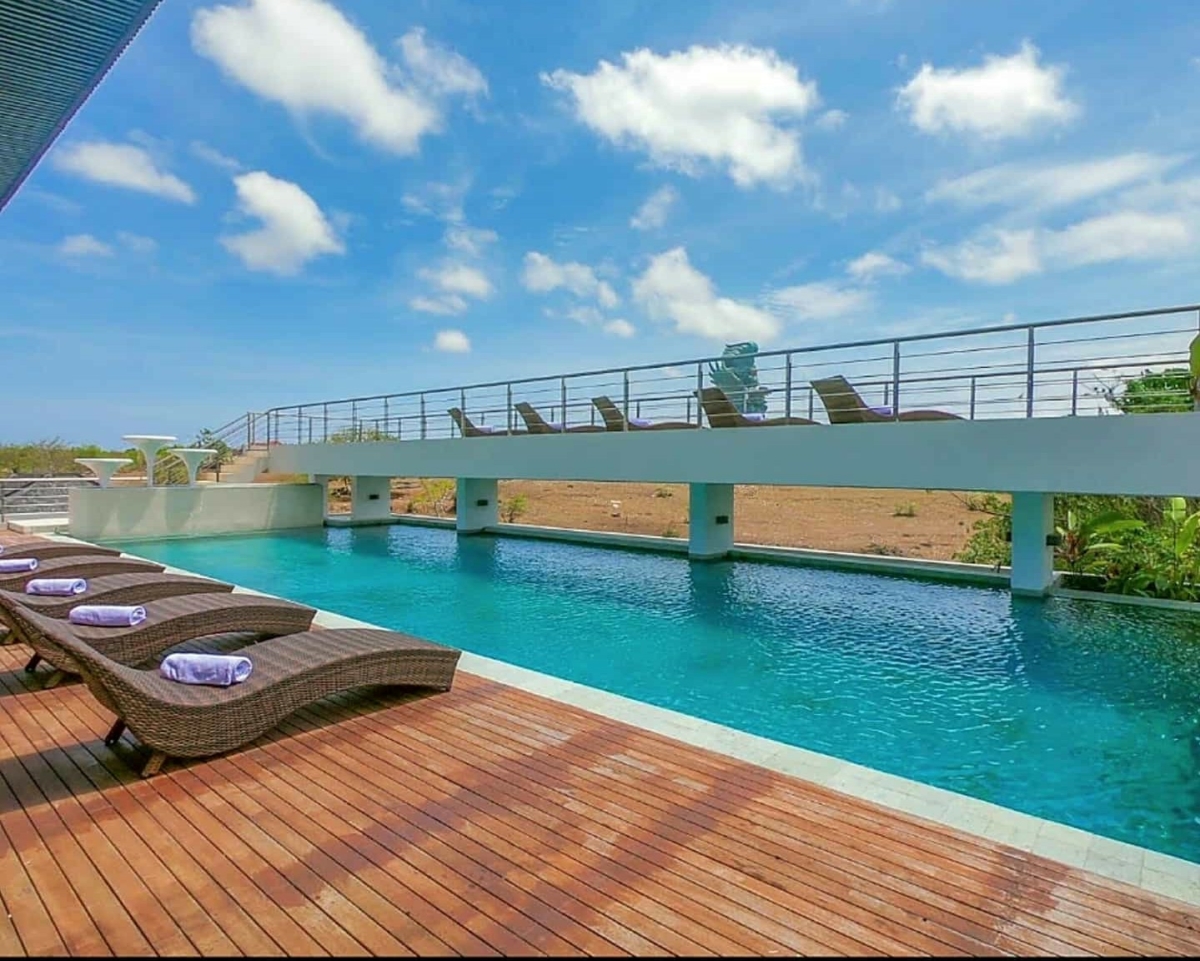 Try nearly any type of yoga class with a visit to this popular Boston studio.
Mission Hill Yoga offers both online and in-person yoga classes in a variety of styles and with multiple instructors.
The mission here is for each student to leave feeling blissful, connected, and happier than when they first set foot inside.
You can drop into these classes whenever you'd like, as there's no commitment required to join.
Try flow + yin, or heated vinyasa flow, along with multiple other class types that are available each week to help you relax and build new strength.
No matter your goals, Mission Hill Yoga is here to help you achieve them.
Location: 1467 Tremont St, Boston, MA 02120
The Point East Boston Barre + Yoga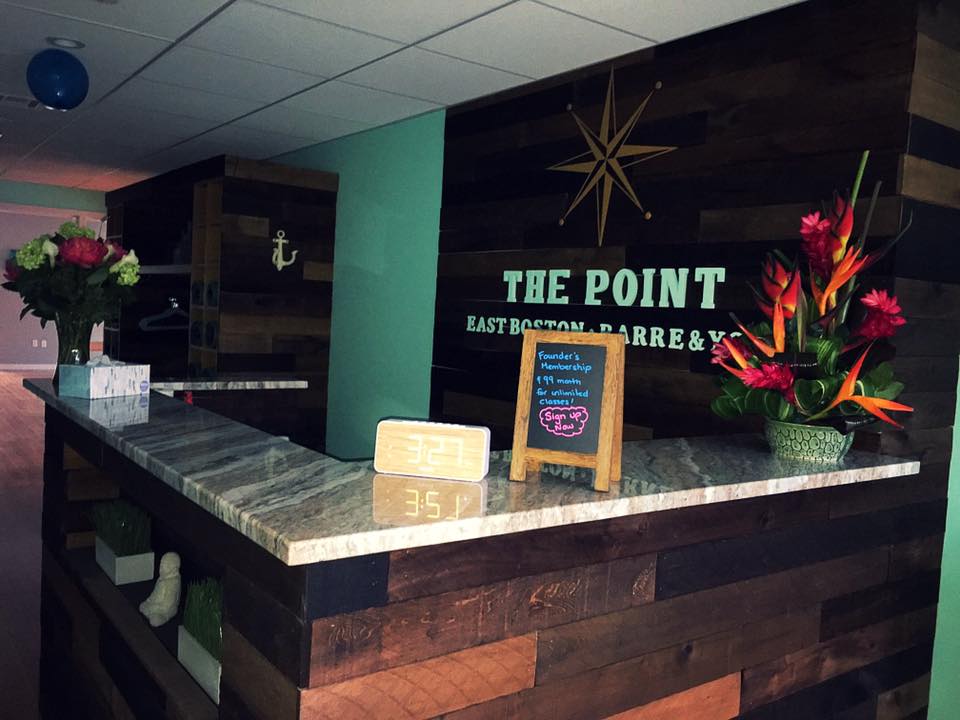 Along with your traditional yoga class, try something new.
The Point East Boston Barre + Yoga allows you to focus on strength training in new ways with class offerings for students of any experience level.
Here you'll find a variety of options for yoga, pilates, HIIT, and barre-style classes, open to any who wish to join.
Some of these classes are even offered in "express" visits for those looking for a shorter workout.
Target your glutes and thighs with a ballet-based barre class, or focus on your total body with a heated vinyasa flow class.
The Point East Boston Barre + Yoga will help you create the mind and body of your dreams.
Location: 20 Orleans St, Boston, MA 02128
Radiant Yoga
Here you'll find a safe space to explore mind and body with the practice of yoga and meditation.
Radiant Yoga focuses on community, movement, and meditation in small group in-person classes.
Here you can expect a more specialized concentration that will feel similar to a private class.
There are a variety of practices you can join, even outdoor classes during the warmer months.
Plus, they have a monthly unlimited package, so you can go to as many classes as you'd like for one set price.
Strengthen your body and build new relationships at this tight-knit studio, Radiant Yoga.
Location: 840 Summer St, Boston, MA 02127
Soma Yoga Center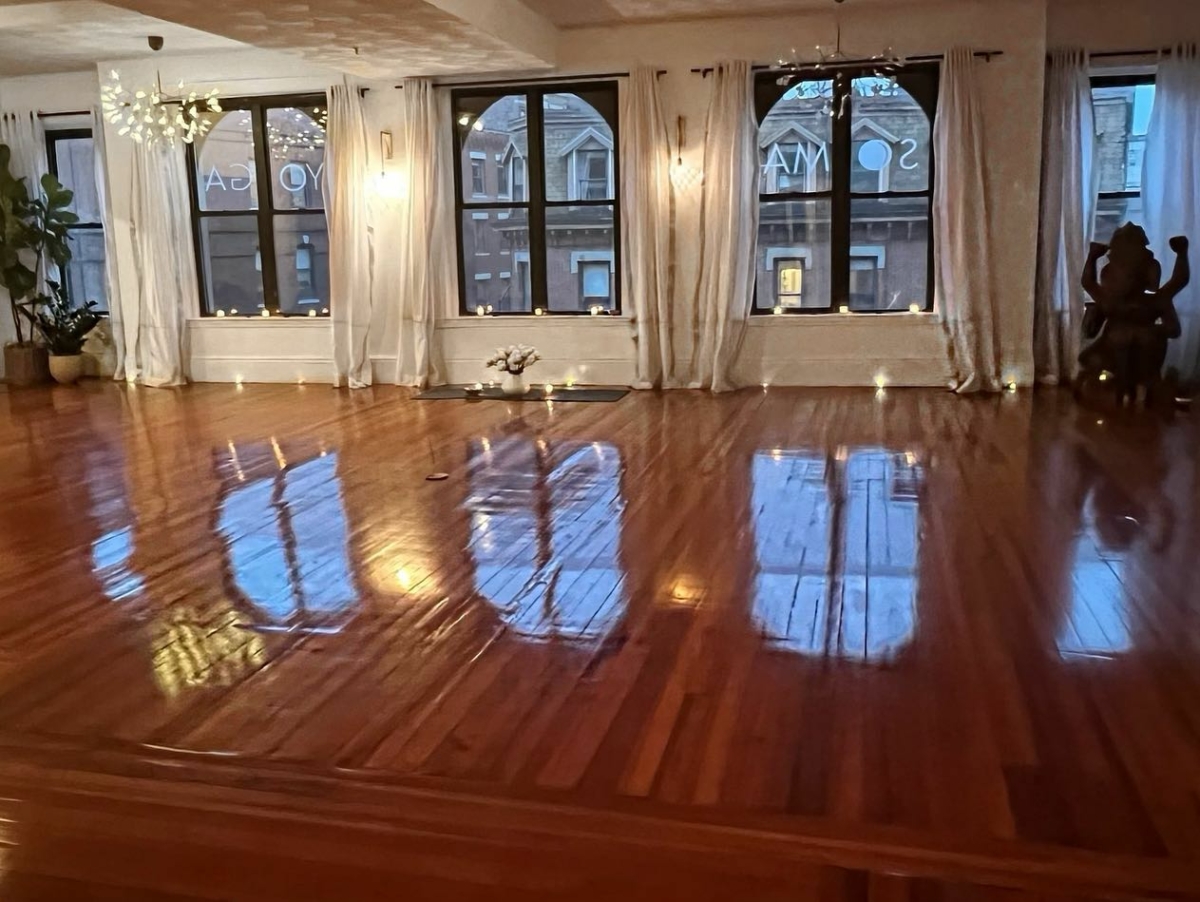 In Boston's North end, you'll find this inclusive studio perfect for practicing yoga at any level.
Soma Yoga Center is an airy, light-filled space designed to be a place of healing, meditation, and overall growth of mind and body.
Owned and run by women, this space is available for students of any experience level who want to grow further within the practice of yoga.
Join my monthly membership, sign up for virtual classes, or buy drop-in classes, whether you want to relax and meditate or move and sweat.
Soma Yoga Center has a perfect class and practice, no matter your personal goals.
Location: 256 Hanover St, 3rd Pl, Boston, MA 02113
The Studio
Find a serene space to explore everything yoga has to offer with some of Boston's favorite instructors.
The Studio is a welcoming environment where you'll find a variety of classes and workshops where you'll be able to accomplish all your goals.
Here there's an emphasis on breathing techniques and meditation, focusing on slower and more thoughtful yoga that promotes both physical and mental well-being.
The journey here is as spiritual as it is physical, and the teachers here welcome students of any practice level.
Unwind and relax while becoming more one with your body during a class at The Studio.
Location: 280 Shawmut Ave, Boston, MA 02118
Swetstudio
More than just yoga, this is a space to push your body in new and unique ways you may have never considered.
SWETSTUDIO is a way to create a new lifestyle with classes like rowing, aerial yoga, meditation, and overall fitness.
Feel the burn in new ways with this unique take on more well-known exercises.
When you think you're up for a challenge, aerial yoga takes the traditional practice to new levels that will push your physical and mental boundaries in a fun way.
The variety offered here keeps your workout fresh and exciting while working your body in new ways for fast and safe results.
SWETSTUDIO is the workout you've been missing in your weekly routine.
Location: 480 Tremont Ave, Boston, MA 02116
Final Thoughts
Clear your mind and strengthen your body with a new class or space to practice the ancient art of yoga.