Play 18 holes while enjoying the beautiful and serene views of the East Coast. Challenge yourself or settle for a laidback round; either way, there are plenty of courses to pick from.
The Best Golf Courses in Boston
Braintree Municipal Golf Course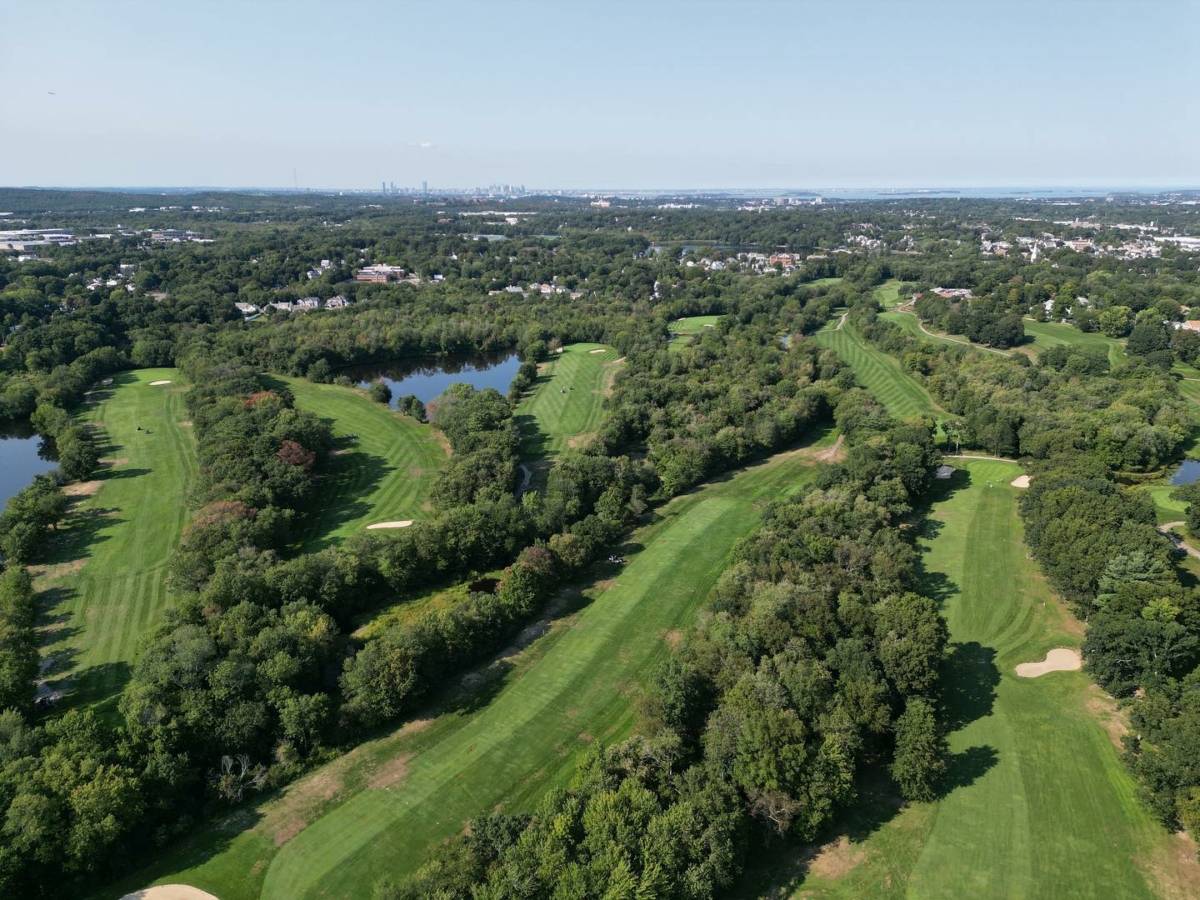 Book a tee time at this course located in Braintree, a short trip outside the city of Boston. Braintree Municipal Golf Course has some of the lowest and most competitive rates among courses on the South Shore.
But don't let the low rates fool you; this course is well kept with a full 18 holes to play through. This gorgeous course has greens lined with lush trees and plenty of water features to keep up the views and make play a little more complex.
They even offer indoor simulators during the winter so you can keep up with your golf game. Play a quick 9 or a full 18 on this beautiful course, without paying the price. Braintree Municipal Golf Course is the perfect place to book a tee time.
Location: 101 Jefferson St, Braintree, MA 02184
Gannon Municipal Golf Course
Play a full 18 at this lush public course that also includes a Tudor-style clubhouse to stop into after your round. Gannon Municipal Golf Course welcomes golfers of any background or experience level and even offers lessons and gear from their pro shop.
Another short trip from Boston, this course is well worth the drive. You'll find this course on the outskirts of the Lynn Woods Reservation.
This championship design course was created by Donald Ross and has been in operation since 1931. Gannon Municipal Golf Course has every opportunity a golfer could need to play a great game.
Location: 60 Great Woods Rd, Lynn, MA 01904
George Wright Golf Course
Another Boston-area course that's been designed by Donald Ross is a public course perfect for playing a full 18 holes.
George Wright Golf Course was created under a federal project under Franklin Roosevelt and has been a Boston favorite since.
This par 70 course plays a little on the easier side and has been named the best municipal course in Massachusetts.
The city took over control of the course in 2004 and has since aimed to maintain a terrific course at affordable rates for the local players.
George Wright Golf Course continues to improve with age and is fun for any golfer.
Location: 420 West St, Hyde Park, MA 02136
Granite Links
Semi-private, getting a tee time at this course may be a little more challenging during busy times, but it will be well worth it.
Granite Links is a massive course open to both the public and members, sprawling an astonishing 27 championship holes to play.
The courses here are meticulously maintained and are complimented with views of the Boston skyline in the distance.
Explore the three separate courses, all of varying elevations and techniques. There's a course here that's suitable for golfers of any experience level.
Granite Links has everything you need to become a better golfer and have a great time doing it.
Location: 100 Quarry Hills Dr, Quincy, MA 02169
Pinehills Golf Club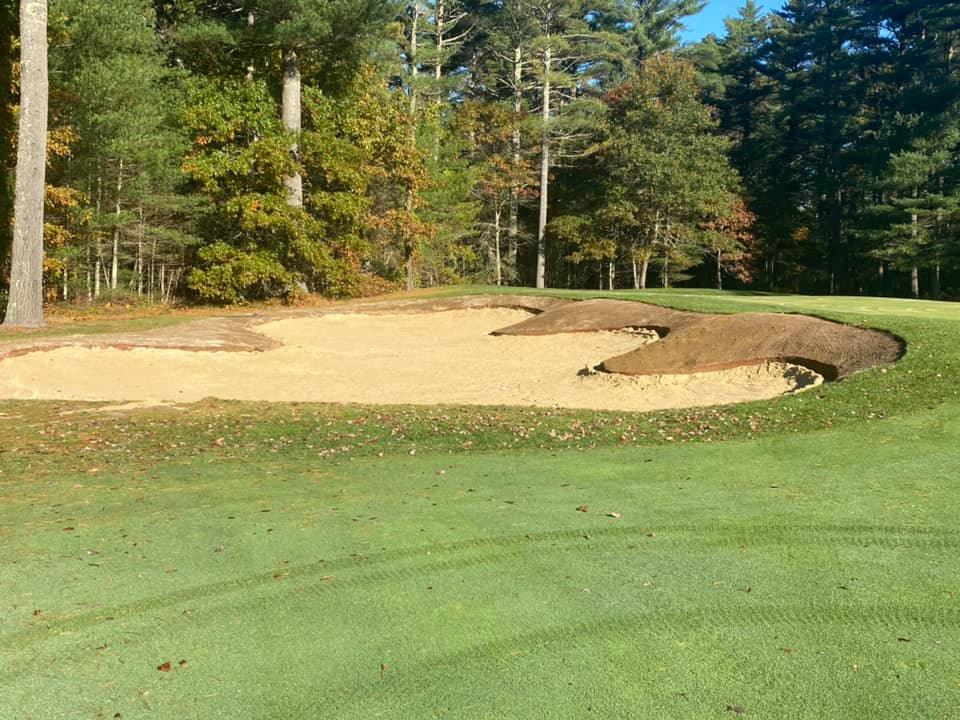 Just a short trip from Boston and Cape Cod, you can take a break from the beach and the city to play a round of 18 holes.
Pinehills Golf Club is set on over 300 acres of rolling hills matched with dramatically carved mounds.
This 18-hole championship-designed course is one of New England's most extensive practice facilities, so it's a popular spot for the more serious golfers in the area. They even offer PGA instruction from within the Pinehills Golf Academy.
This course also invites you to indulge in their clubhouse and on-site restaurant, plus there's an event space for weddings and other large gatherings.
Pinehills Golf Course is an elaborate and well-maintained place to learn and play the game of golf.
Location: 54 Clubhouse Dr, Plymouth, MA 02360
President's Golf Course
Only 8 miles south of Boston, you'll find this welcoming course that has a backdrop of the Boston skyline and walk-on play for non-members.
President's Golf Course is set on 93 acres and contains rolling greens and trees lining the play area.
Par for this 18-hole course is 70, which makes it a great course for any golfer. This course offers a membership, meaning they require a more distinguished dress code and have set rules for play.
This course has been in operation since 1977 and only continues to improve with each year in business. President Golf Course is the perfect place to spend an evening or weekend playing a round of golf.
Location: 357 W Squantum St, Quincy, MA 02171
Red Tail Golf Club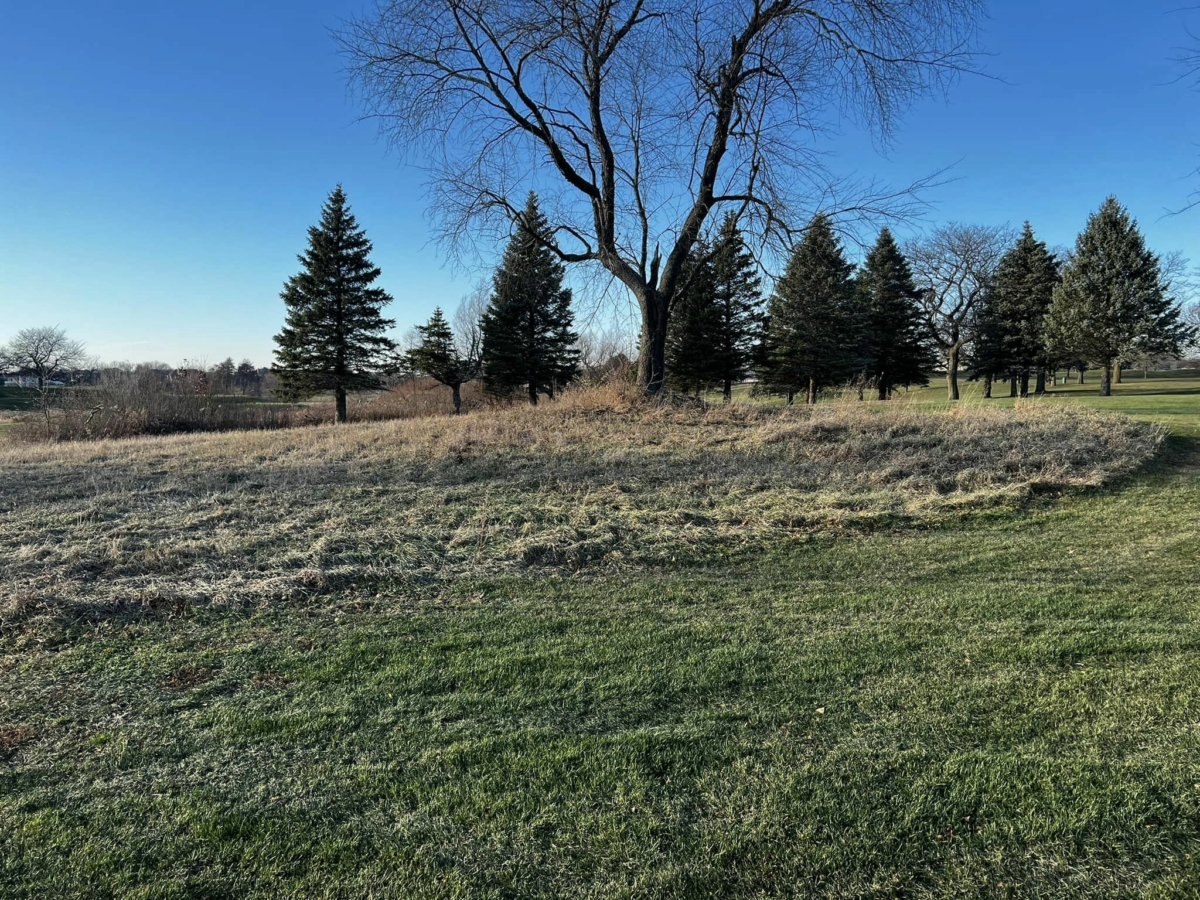 You won't want to miss an opportunity to play on this top 5 ranked course which also happens to be laid on the previous historical Fort Devens.
Red Tail Golf Club has rolling greens with typical wooded sidelines and numerous streams and ponds on the property.
This par 72 course was designed by Brian Silva to follow the natural landscape while also including elements of coastal golf courses with birch trees and tall grasses.
In the last year, they underwent major renovations to upgrade not only the clubhouse but the driving range as well. Play the immaculate and historical land that is Red Tail Golf Club.
Location: 15 Bulge Rd, Devens, MA 01434
South Shore Country Club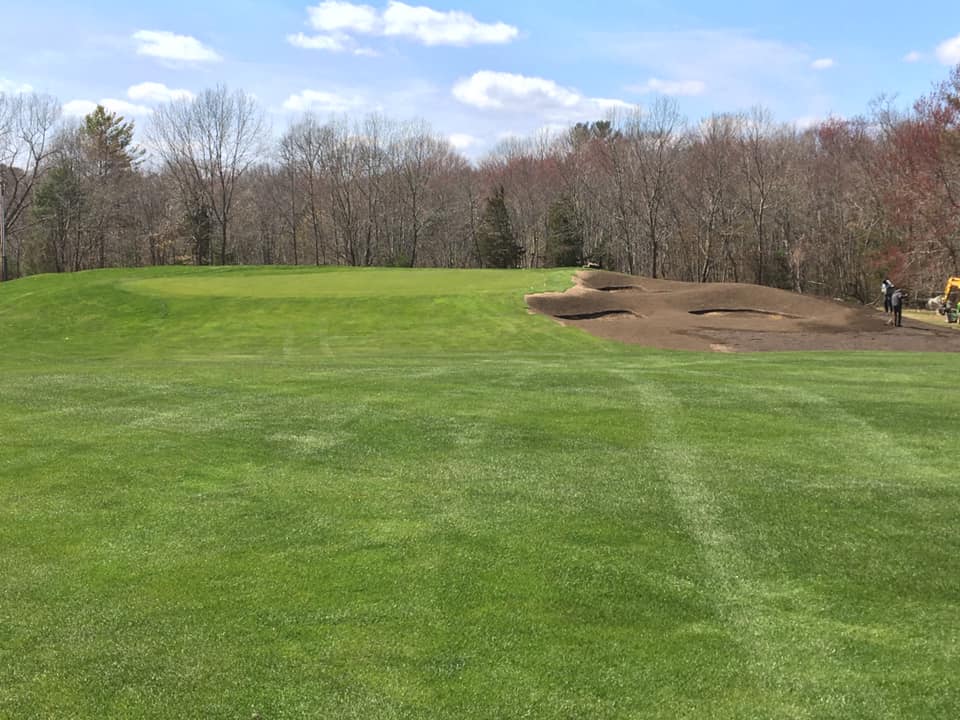 In 2022 this course celebrated 100 years of golf and only plan to continue.
South Shore Country Club is open year-round with bowling and golf simulators, but in the summer, the course opens with 18 holes of a classic course layout.
Reminiscent of golf in the 20s when this course was designed, it's a beautiful backdrop of elevated greens and varying topography. No matter your experience level, this course is a good round to get into practice or just have a good time.
They don't offer membership; instead, you can be a permit holder if you decide this is the course to play. South Shore Country Club is the perfect example of a classic, immaculately kept golf course.
Location: 274 South St, Hingham, MA 02043
Waverly Oaks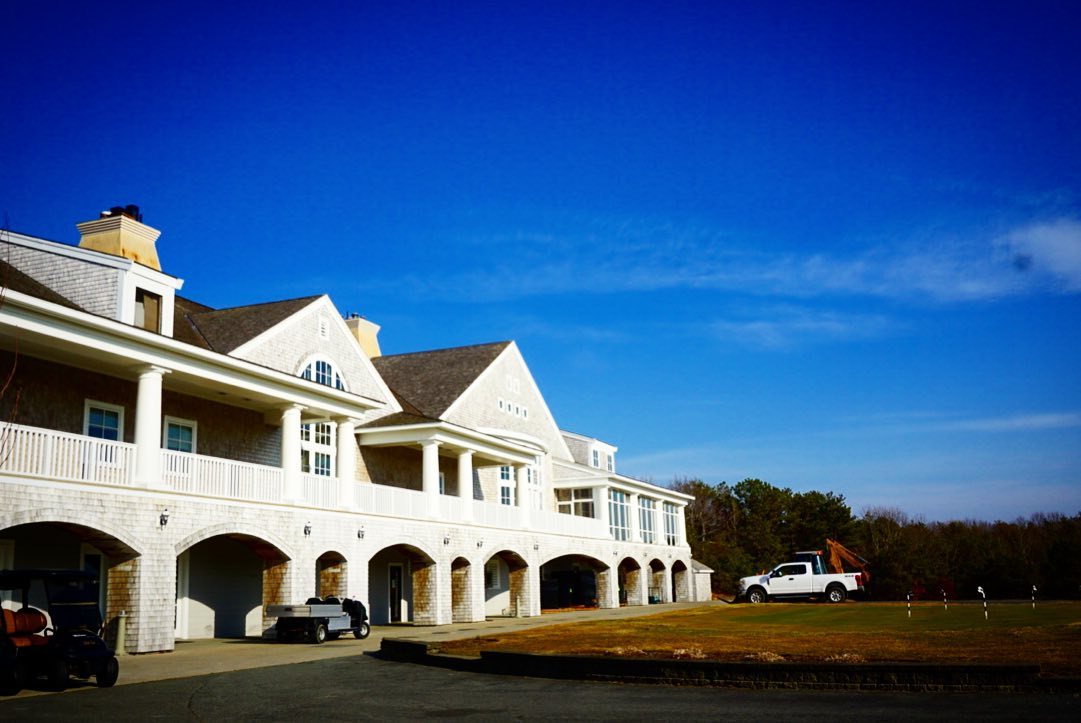 Here you'll find a course that was ranked almost 5 stars by Golf Digest and is the winner of many precious awards.
Waverly Oaks was opened in 1998 as an 18-hole course with rolling greens set on 240 acres with over 100 ft of elevation change.
Created by both man-made design and natural features, the sprawling space is a beautiful setting to spend a day.
This course is par 72 and is considered a championship course designed to create a fair game for golfers of any experience level. Waverly Oaks is upscale and meticulously kept course that you won't want to miss playing.
Location: 444 Long Pond Rd, Plymouth, MA 02360
William J Devine Golf Course
This is the second oldest golf course in the nation and has been in operation since 1896. William J Devine Golf Course is a public playing field that's filled with American golf history.
Course designers, major players, and other golf professionals have graced these greens and have always been required to remain a public course.
They've been previously named by Gold Digest as one of the best courses to play in the states, and anyone who loves the game will enjoy a round on these 18 holes.
William J Devine Golf Course is a round of golf you won't soon forget.
Location: 1 Circuit Dr, Dorchester, MA 02121
Final Thoughts
Get in a quick 9 holes after work or spend a leisurely weekend playing golf. Either way, plenty of courses around Boston are just waiting to be played.