Rest and relaxation aren't as far as you once thought. No longer travel to far-away destinations when there are so many terrific spas in the Boston area just waiting to pamper you.
The Best Spas in Boston
Adara Spa – Sweet Nothing Spa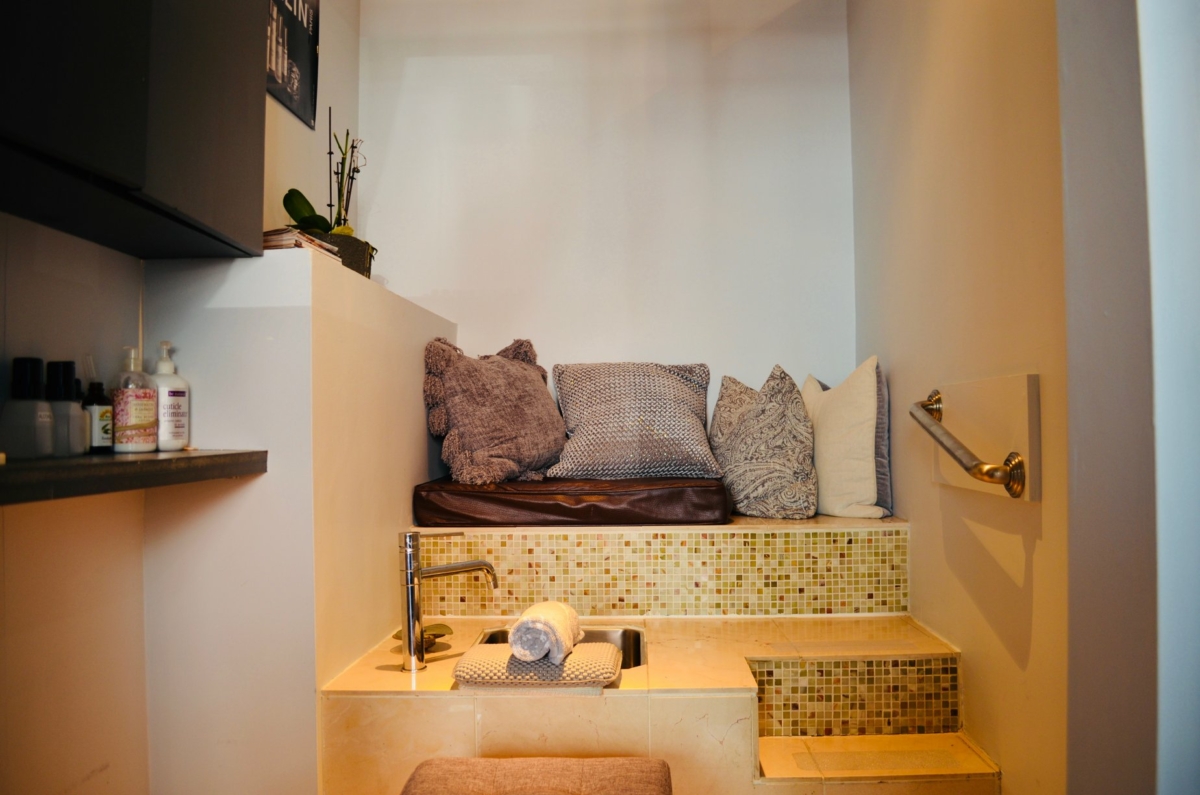 In Boston's north end, you'll find this luxury day spa just waiting to treat you to a full day of pampering.
Adara Spa has recently rebranded itself as Sweet Nothing Spa; they offer all the traditional spa options, along with a sweet option, sugaring services.
No matter how you wish to treat yourself, this spa has a little bit of everything, from nails and lash extensions to massage therapy, waxing, skincare, and even body slimming treatments.
Self-care meets salon at this spa, with all the luxurious services and staff that cater to your every need.
Adara Spa is a premier location that you won't want to miss the next time you need to escape reality for a few hours.
Location: 115 Lewis Wharf, Boston, MA 02110
Balans Organic Spa
For those looking for a more natural spa experience, the search is over.
Balans Organic Spa is a serene location where you'll be able to relax with an array of organic treatments.
This wellness studio and spa has grown to be a premier location in Boston focused on inspiring lifestyles that support a healthy planet and life.
Recently voted as the best spa in Boston, just one trip in, and you'll understand why.
You'll find various treatments on the spa menu, including a handful of organic product-based facials, massages including add-ons like hot stones, body treatments like wraps and peels, and and even flotation therapy.
Balans Organic Spa is just what you need to take a break from reality and truly understand the meaning of relaxation.
Location: 216 Newbury St, Boston, MA 02116
Bella Sante
This day spa is well known in the Boston area for award-winning services you'll want to go back to over and over.
Bella Sante is a luxury spa founded on the idea that everyone deserves a little more "me time."
Through their day and med spa, you'll have the opportunity to indulge in many different services that can cater to your needs.
If you're focused on skincare, they have options from anti-aging to acne treatments. The options seem never-ending: massages, light therapy, laser hair removal, and nail treatments.
This luxurious space is designed to help you relax and unwind while taking a break from the real world. Enjoy a self-care day, whatever that might entail, at Bella Sante day spa.
Location: 38 Newbury St, Boston, MA 021116
Etant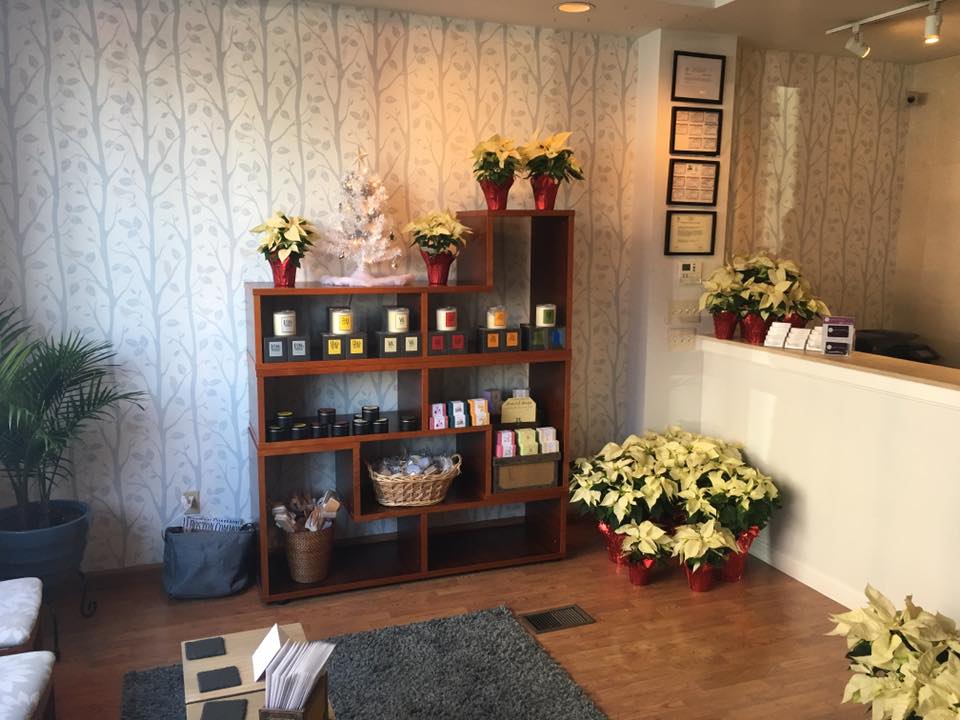 They've been voted the best of Boston for creating the ultimate well-being visit for you to get much-needed relaxation.
Etant is a neighborhood spa that's been servicing the local community for over 30 years.
Escape from everyday reality with various therapies to accommodate your individual needs.
Whether it's alone or in one of their couple suites, you'll have a rejuvenating experience unlike any other.
A wide array of services are available to make you comfortable and feel like new in no time.
From massages to facials, mud therapy, wraps, full-body packages, plus waxing, lash, and brow services. Feel your best after just one day well spent at Etant.
Location: 524 Tremont St, Boston, MA 02116
Exhale
On the Boston waterfront inside the Battery Wharf Hotel, you'll find this fitness center meets a serene spa.
Exhale offers services for you to get your sweat on and then massage the soreness away.
Classes offered to get a more intense workout include Barre, Cardio, Yoga, HIIT, and even Core Cycling.
After breaking a sweat, check out the spa-therapy rooms with calming views of the Boston waterfront.
The menu includes a selection of relaxing massages, facials, manicures, pedicures, and waxing.
Plus, you can spend some time detoxing in their sauna or zen lounge for the ultimate relaxing experience.
Exhale will take your stresses away, whether it's during a daily workout or a self-care Saturday.
Location: 2 Battery Wharf, Boston, MA 02109
G20 Spa + Salon
Here you'll find modern elegance and serenity perfect when you need a break from the real world to get some R&R.
G20 Spa + Salon is a premier salon and spa with a relaxing atmosphere for you to get caught up on routine beauty treatments or try something new with advanced technologies and massages.
The sleek and sophisticated setting is perfect for enjoying the latest innovations and trends from highly skilled and trained professionals.
The spa menu is enormous, with various massages and body treatments, facials and other skin care corrections, advanced treatments, lash and brow services, hair removal, and even nail and sunless tanning experiences.
No matter the service you're looking for on a serene spa day, G20 Spa + Salon will have you covered, and your next trip will be booked before you even leave.
Location: 33 Ester St, Boston, MA 02116
Le Visage Spa
In downtown Boston, you'll find this boutique-style spa aiming to be a luxurious hidden retreat.
Le Visage Spa has dedicated therapists who focus their time on your individual needs and utilize internationally renowned skincare products and techniques to help you rejuvenate.
With over 20 years of experience, the owner, Anne-Cecile Curot, wanted to bring her knowledge from France paired with an intimate setting of the petite salon.
They offer a wide variety of services, with the focus being on skin care needs.
You'll have the choice of eyelash tinting or lift, massages, dermaplaning, body treatment, facials, peels, and even hair removal.
Le Visage is the perfect combination of a French boutique salon and a classic spa. You'll love every minute of the exclusive and relaxing experience.
Location: 125 Broad St, Boston, MA 02110
The Spa at Mandarin Oriental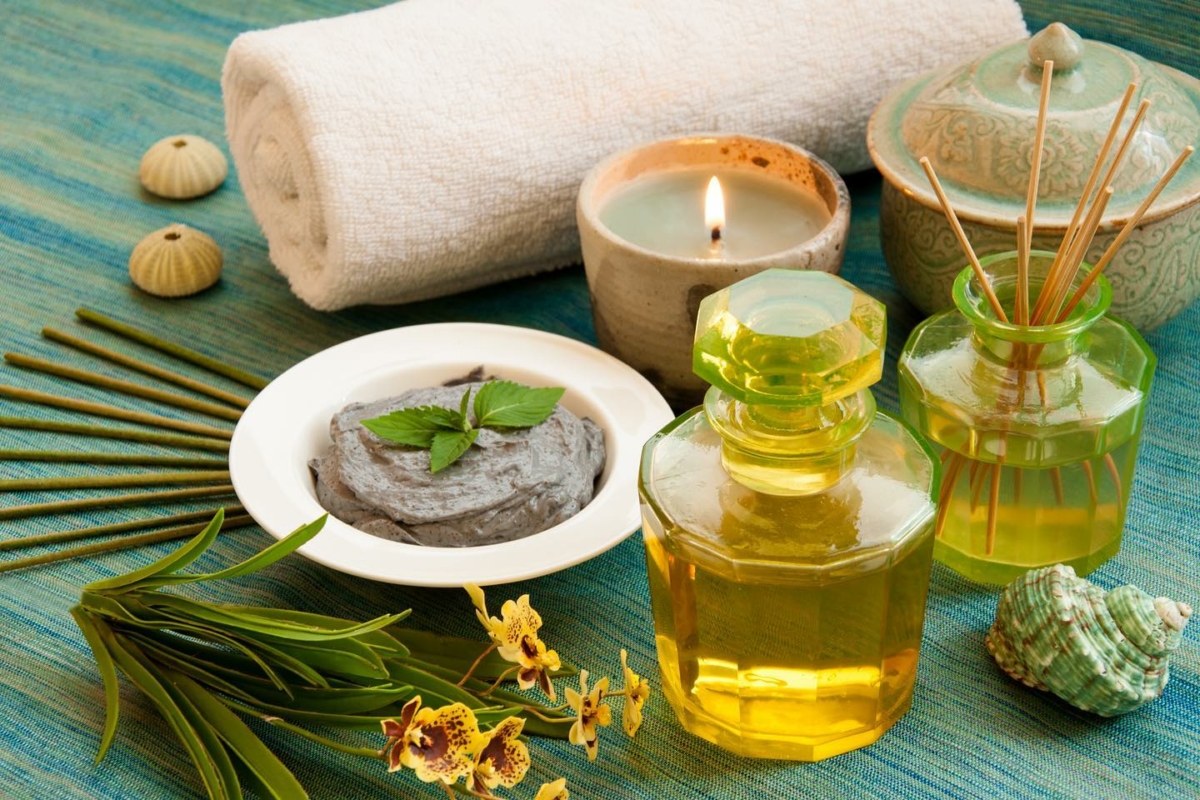 Located within the luxurious Mandarin Oriental hotel in Boston, you'll be met with the same experience and hospitality within their spa.
As one of the best spas in Back Bay, The Spa At Mandarin Oriental, you'll have your choice of treatments and procedures, all perfect for rest and relaxation.
With recognition from Forbes, this location offers signature wellness services for you to indulge in all across the calming environment.
You'll be able to enjoy the crystal steam room, vitality pools, and a couples spa suite. In addition, their unique treatments include massages, singing bowl therapy, advanced skincare, and more.
Each technician takes the time to understand your needs and then recommends a procedure that will best fit to help.
After just one trip to The Spa At Mandarin Oriental, you'll be feeling rested and relaxed in ways you've never felt before.
Location: 776 Boylston St, Boston, MA 02199
Sway Spa
Their claim to be a place of serenity is exactly what you'll find after walking through the doors of this day spa.
Leave the stresses of everyday life behind with a visit to Sway Spa, where all your needs are catered to.
Here you'll find a variety of services that will get you back to feeling like yourself, only a much more rested version.
There are 6 private treatment rooms onsite, including 2 couple suites. Unique services are available to cover all your traditional spa needs with massages, skincare, and beauty treatments.
Here the staff is devoted to you, taking the time to first interview and learn your needs before making any recommendations.
In a convenient spot not far from home, you'll be able to enjoy this one-of-a-kind experience at Sway Spa that will leave you feeling like a brand-new person.
Location: 485 Commonwealth Ave, Boston, MA 02215
Final Thoughts
The next time you're in need of some major R&R, don't stress. Just book a day at any of these spas across Boston for a rejuvenating experience.