Whether you're looking to change your style completely or just get a regular trim, finding a good hair stylist isn't always easy.
But the city of Boston is filled with talented stylists just waiting to give your hair new life.
The Best Hair Salons in Boston
Avanti Salon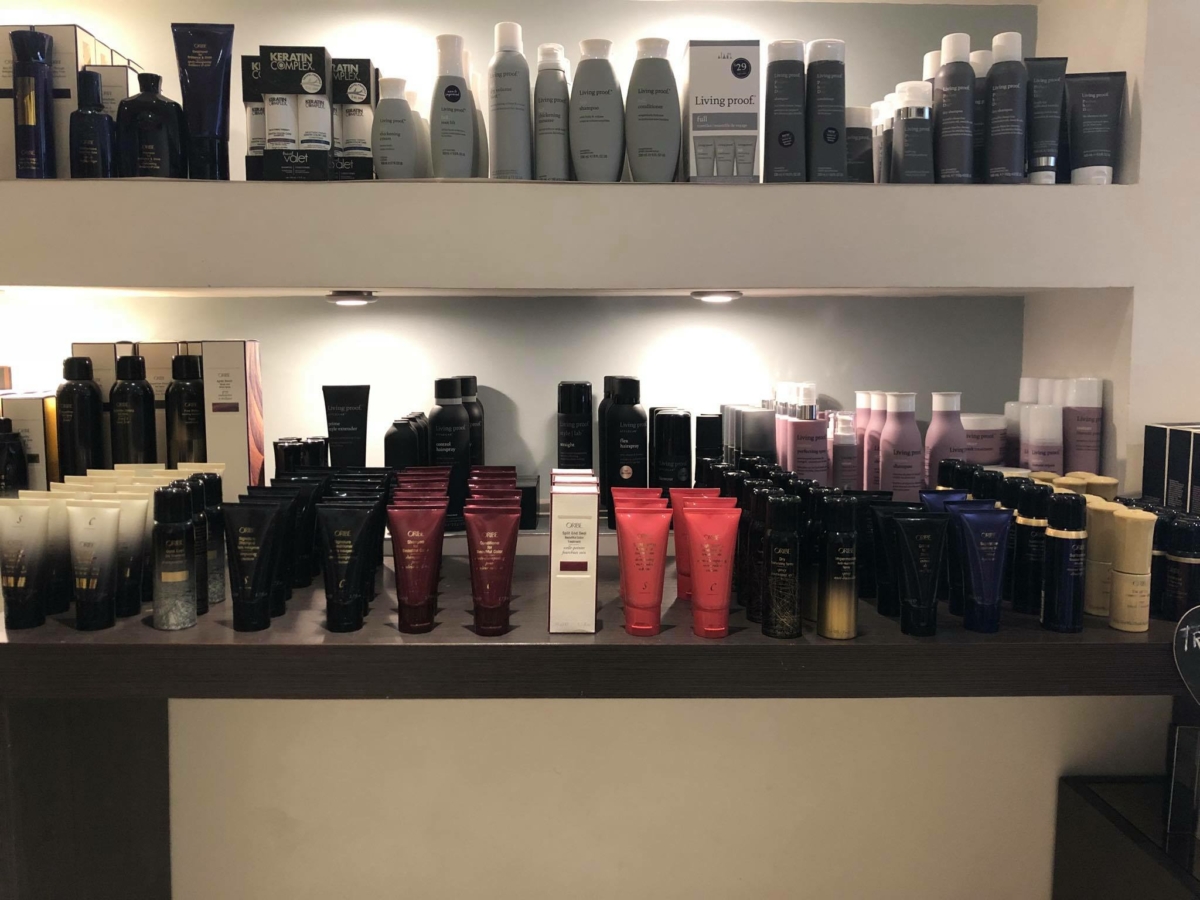 This salon has been voted one of the best in Boston multiple years in a row.
Avanti Salon has been located in the same spot for over 40 years and has become a staple to the city of Boston for hair care.
The stylists here are an elite team of talented and knowledgeable individuals ready to turn all your hairstyle dreams into reality.
They take the time for a consultation to better understand your hair type, styling needs, and lifestyle before deciding the best plan of action for your unique needs.
Avanti Salon wasn't voted the best for no reason, and after just one visit, you'll understand why.
Location: 20 Newbury St #4, Boston, MA 02116
Coco Head Hair Studio
Locally owned and operated since '91, this salon is a local favorite for a friendly and welcoming salon.
CoCo Head Hair Studio is located in the culturally diverse Chinatown neighborhood and specializes in Asian hairstyles.
When they realized the lack of ethnic haircare in the area, this salon stepped in to fill that void.
The services include haircuts, perms, coloring, and bio-ionic hair straightening.
Plus, the stylists on staff have over 10 years of experience and are fluent in both Chinese and English.
CoCo Head Hair Studio is the perfect answer to Asian hair care needs in Boston.
Location: 9 Knapp St, Boston, MA 02111
Del Ara Salon
In the heart of Boston just steps from historical sites, you'll find this local salon tucked into a brick building.
Del Ara Salon is a premier salon in the North End of the city offering a wide array of services to ensure your hair turns out exactly the way you want.
No matter your hair type, color, or requirements, the stylists are here to deliver.
There's a small staff of stylists in the cute polished salon, but they offer services for cuts, color, styling, and even event hairstyles to make your big day perfect.
Del Ara Salon will become your new go-to for all your hair needs.
Location: 26 Parameter, Boston, MA 02113
Fenny's Salon
Here you'll find a bright and colorful salon with decor that has as much personality as the stylists.
Fenny's Salon is a small salon with over 20 years of service to the local Boston area.
Owned and run by Fenny, she's had a passion for hair since the age of 17 and is happy to provide you with the hair care of your dreams.
If you need a haircut, color, styling, treatment, or another service, she's happy to help.
She even brings her cute pup Bella to the salon to greet customers as they come through the door.
Fenny's Salon will make all your hair dreams a reality.
Location: 1256 Washington St, Boston, MA 02118
Pure Hair Design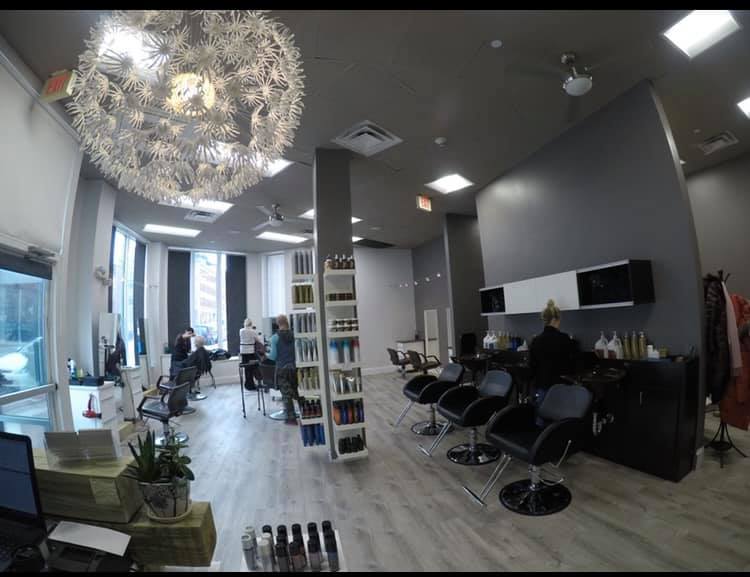 This is a chic contemporary salon where collaboration meets creativity in a welcoming environment.
Pure Hair Design understands each person that comes through its doors is unique and wants to provide services that complement each person's individuality.
In this space, each stylist works for themselves, in a comfortable environment where they can interact, learn from, and teach other stylists.
No matter what service you need, this salon has stylists who can deliver.
Color services, haircuts from classic to trendy, and treatments that help your hair stay healthy.
Enjoy the customization of each service at Pure Hair Design.
Location: 425 Harrison Ave, Boston, MA 02118
Salon Eva Michelle
You'll find this salon just above Newbury St, where experimental meets art in a modern and deconstructed industrial space.
Salon Eva Michelle is a visual experience before you even sit in a chair, and the same creativity poured into the space will be put into your new haircut.
They are dedicated to ensuring you're getting the best cut for your hair type and lifestyle needs, so every new client starts with a hair consultation before any scissors are picked up.
There is a diverse list of available services, from cuts to colors, blowouts, event styling, plus so much more.
Salon Eva Michelle is a hair experience unlike any other you've had.
Location: 37 Newbury St, 4th Floor, Boston, MA 02116
Salon 428
This hair salon has a warm, chic feel that's welcoming and comfortable during all your hair care needs.
Salon 428 is home to one main stylist, Kent, who is ready to make all your hair dreams come true.
He consistently provides great cuts, treatments, and services to any patron who comes through his doors.
You'll experience friendly service, plus he's always happy to offer consultation when you're unsure exactly what you want.
Revive your old style or give something new a try on your next visit to Salon 428.
Location: 428 Massachusetts Ave, Boston, MA 02118
Sue's Hair Salon
There's nothing like the nerves of putting your hair in the hands of a new stylist.
With Sue's Hair Salon, you won't have to worry as she has over 20 years of experience cutting men, women, and children's hair.
No matter the cut or treatment you're looking for, this salon will have the talent and experience to make it happen.
Here you'll find a small shop in tight cozy quarters with the mom-and-pop feel of a local salon.
Sue is the only stylist on the floor, but she will take walk-ins if she has the time.
Many locals have made this one-woman show their go-to for all hair-related needs.
After one trip to Sue's Hair Salon, you'll feel the same way.
Location: 23 Myrtle St, Boston, MA 02114
Viselli Salon
Here you'll find a contemporary and chic space dedicated to making Boston beautiful.
Viselli Salon is located on the famous Newbury Street and has a diverse group of stylists just waiting to create the perfect haircut for you.
Along with focusing on creating a welcoming environment for all, this salon maintains a dedication to environmentally friendly practices and recycling of everything it can.
These stylists are here to help you find a new way to express yourself, whether it be the most trendy haircut or an extreme color.
Plus, they are happy to book your big event to make sure you're looking your best.
Viselli Salon is the ultimate hair destination in the city of Boston.
Location: 297 Newbury St, Boston, MA 02115
V+O Salon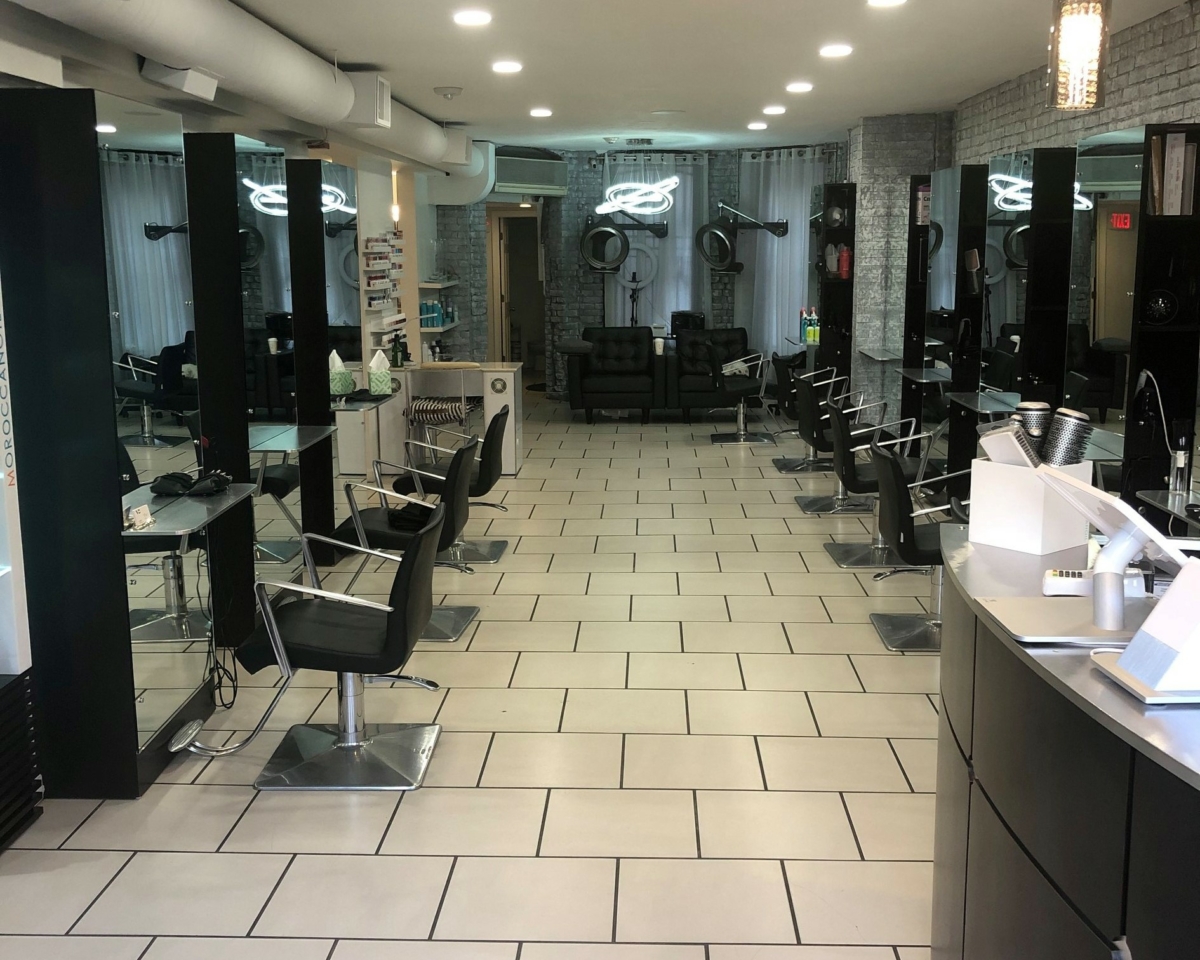 Find your shine with a new cut and style from one of these talented stylists.
V+O Salon is dedicated to helping everyone look and feel their best with fresh haircuts, colors, treatments, and even more services.
If you're unsure what the best cut or style is, you can book a consultation with the owners.
They'll ask questions and walk through each portion of hair to ensure you end up loving the final result.
There are also stylists available for event styles, coloring treatments, scalp treatments, extensions and so much more.
Let all your hair dreams become a reality with a trip to this modern and sleek welcoming salon. V+O has plenty of stylists ready to transform your hair.
Location: 168 Newbury St, Boston, MA 02116
Final Thoughts
Change your style or stick to a classic look; either way the stylists at these salons in Boston will have you feeling like your best in no time.