Tacos are the perfect meal for nearly any occasion. Whether you're searching for unique or traditional, there are plenty of places across Boston to indulge in delicious Mexican food.
The Best Tacos in Boston
Angela's Cafe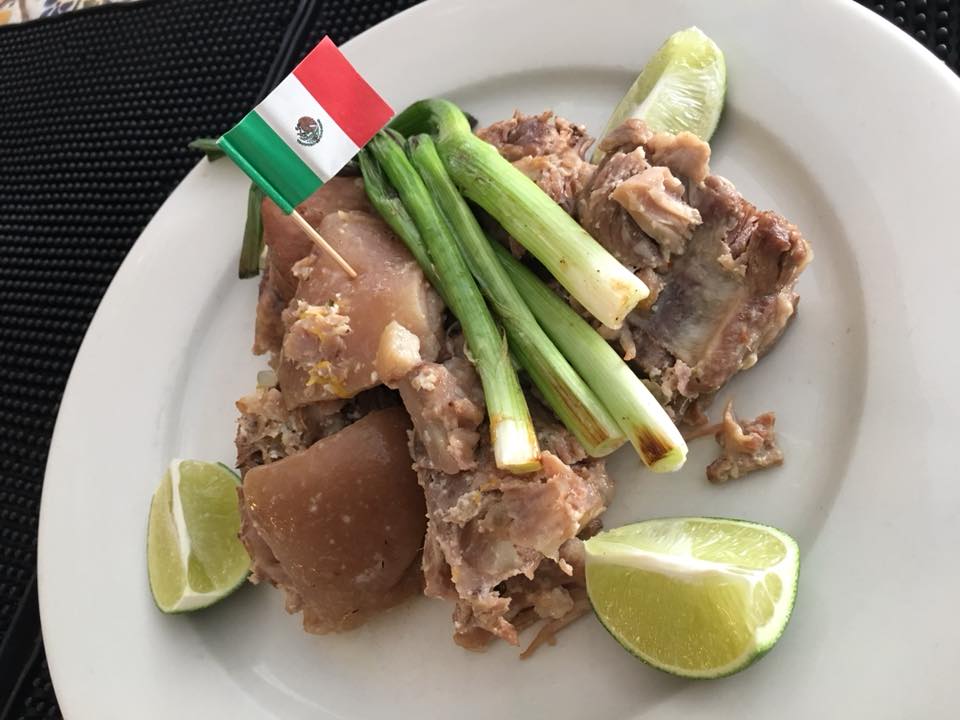 Here is a small and cozy cafe well known for crafting Mexican favorites.
Angela's Cafe has been serving the Boston area delicious authentic food from Puebla for over 10 years.
While you can get a delicious meal from them any time of day, the tacos are a menu item that can't be missed.
Each is served on corn tortillas, onion, and cilantro, and multiple protein options exist.
Their most popular include the tilapia tacos with a crispy filet, lettuce, and a creamy chipotle dressing.
The tacos al Pastor including roasted pork and fresh pineapple marinated in Adobo sauce.
One visit will have you hooked, and this may become your new taco go-to.
Location: 131 Lexington St, Boston, MA 02128
Bartaco
This Boston eatery includes brick walls, abundant greenery, and craveable Mexican-inspired eats.
Bartaco is well known for being a gathering spot to enjoy great drinks and great tacos.
The menu contains 12 topping options with complex and bold flavor combinations.
Delectable choices include seared chorizo, glazed pork belly, roasted duck, and many more.
Each can be served on a 4″ corn tortilla or bibb lettuce shell.
These unique and innovative tacos are much different than options you'll find at other taco spots, and they stand out for a good reason.
Head to bartaco for something a little different and let this new take on tacos become a new favorite.
Location: 25 Thomson Pl, Boston, MA 02210
Burro Bar
The smaller sibling bar of nearby Painted Burro in Sommerville is bringing delicious tacos and tequila to Boston.
Burro Bar is a neighborhood favorite that showcases a new fun side to familiar flavors and allows the local ingredients and produce to shine.
Bright turquoise blue walls, rows upon rows of tequila bottles on a mirrored wall, and elegant touches are found throughout the location.
This upscale taco experience includes recognizable and approachable flavors like pork carnitas or steak taco.
But also consider the buffalo cauliflower, short rib, or Baja-inspired fish options. No matter what you choose, you'll be back for more.
Location: 1357 Washington St, Boston, MA 02118
Cha Cha Cha Taqueria
Tacos don't have to be fancy, and you don't have to stop into a sit-down restaurant for some of the best in Boston.
Cha Cha Cha Taqueria is proving that a taco cart can produce some of the most delicious Mexican food in the city.
This walk-up taco stand offers comforting classics like burritos and tacos, all made-to-order to go.
They have multiple meat options, like chicken, al pastor, carne asada, pork carnitas, and even a few more.
There are classic sides and topping choices to ensure your taco is exactly the flavor combination you want.
Just be sure to bring cash; this quick and authentic taco stand will never disappoint your cravings.
Location: 8145 Dartmouth St, Boston, MA 02116
El Pelon Taqueria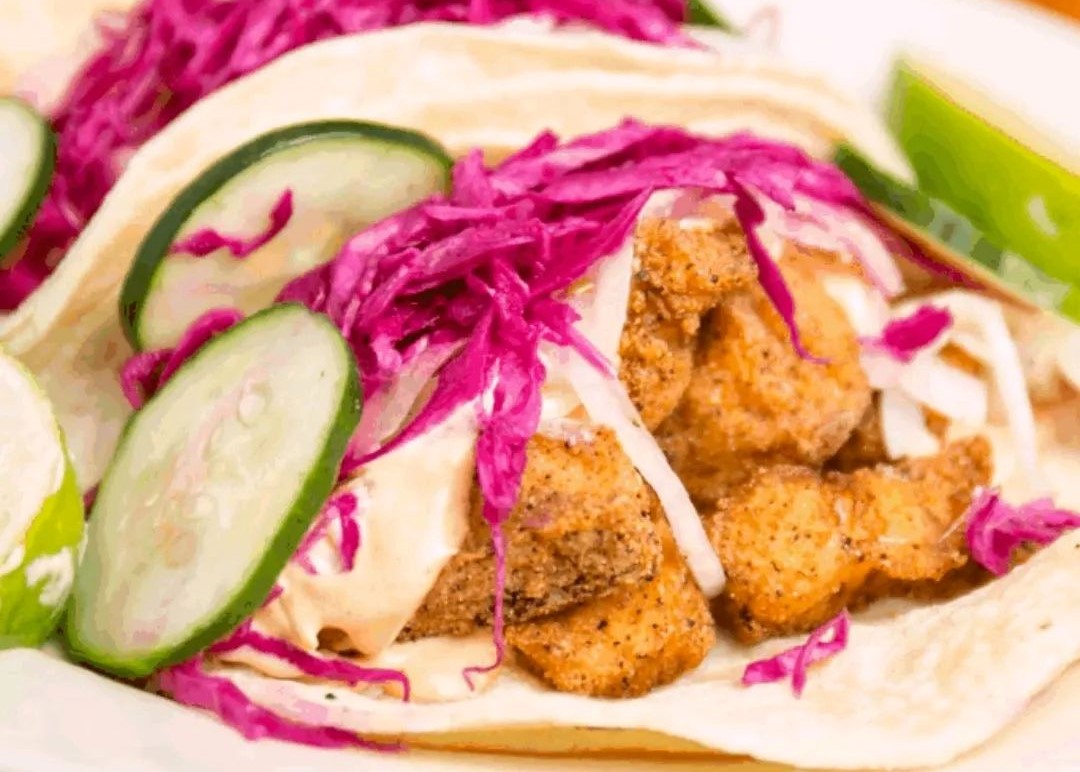 Since 1998, this Taqueria has been bringing global flavors and local personalities together in one location.
The tacos and Mexican cuisine at El Pelon Taqueria are prepared fresh daily from high-quality produce and ingredients.
The menu is filled with authenticity, and they never take shortcuts to bring you the most flavorful and crave-able tacos around.
Choose from a crispy, crusted fish, spicy chile beans and cheese, grilled steak and cheese, or grilled chicken and American toppings.
Bringing a mesh of classic and unique, these tacos will breathe new light into the traditional dish.
Approachable, casual, and delicious, what more do you need from a taco?
Location: 2197 Commonwealth Ave, Boston, MA 02135
Loco Taqueria + Oyster Bar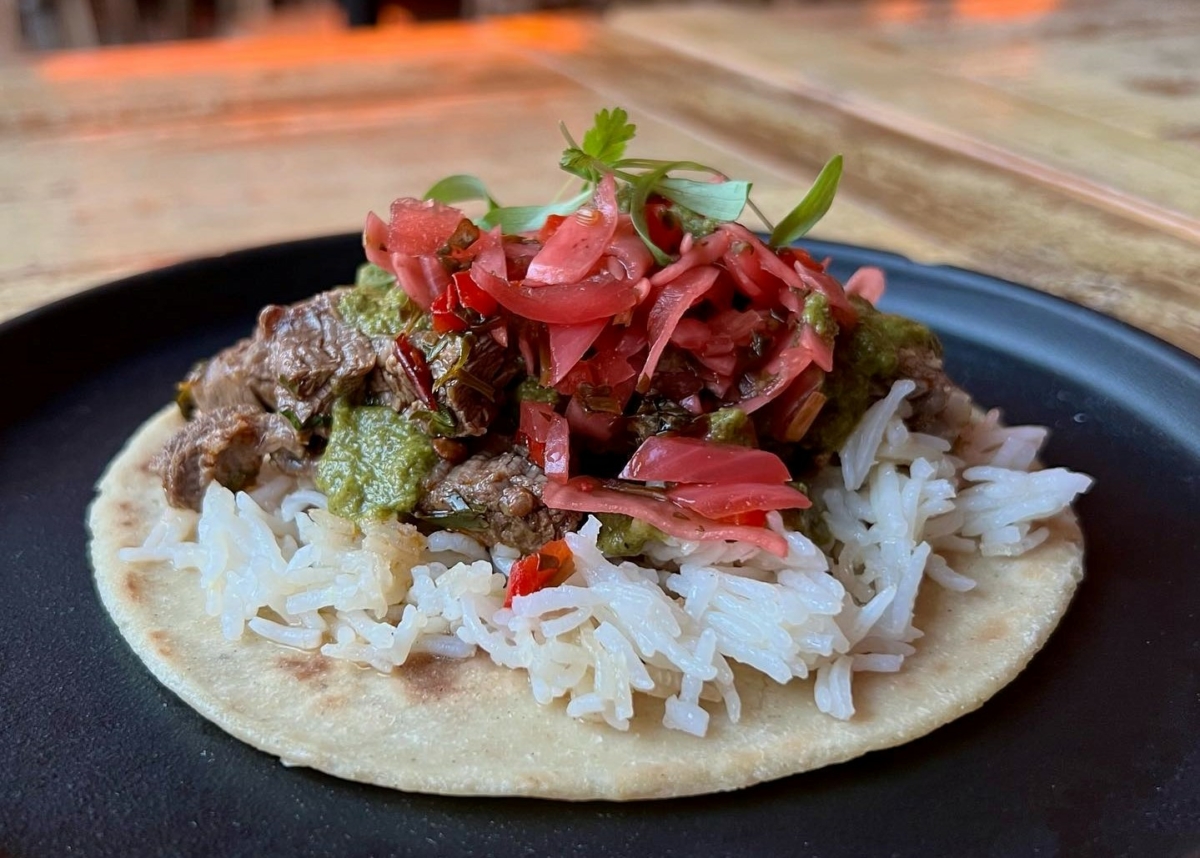 Here you'll find a funky neighborhood spot with a lived-in feel that serves Baja-inspired dishes.
Loco Taqueria + Oyster Bar highlights seafood and other Mexican fares along the coast, bringing unique and bold flavors into unforgettable dishes.
Like their entire menu, Loco takes tacos pretty seriously. Each is served on 6″ corn tortillas that are made in-house.
Flavors range from the braised short rib and al pastor to lamb kofta, fish & chips, and even a roasted broccoli option.
With flavor combinations for everyone and high-quality ingredients, these tacos are sure to drive you loco.
Location: 412 W Broadway, Boston, MA 02127
Maria's Taqueria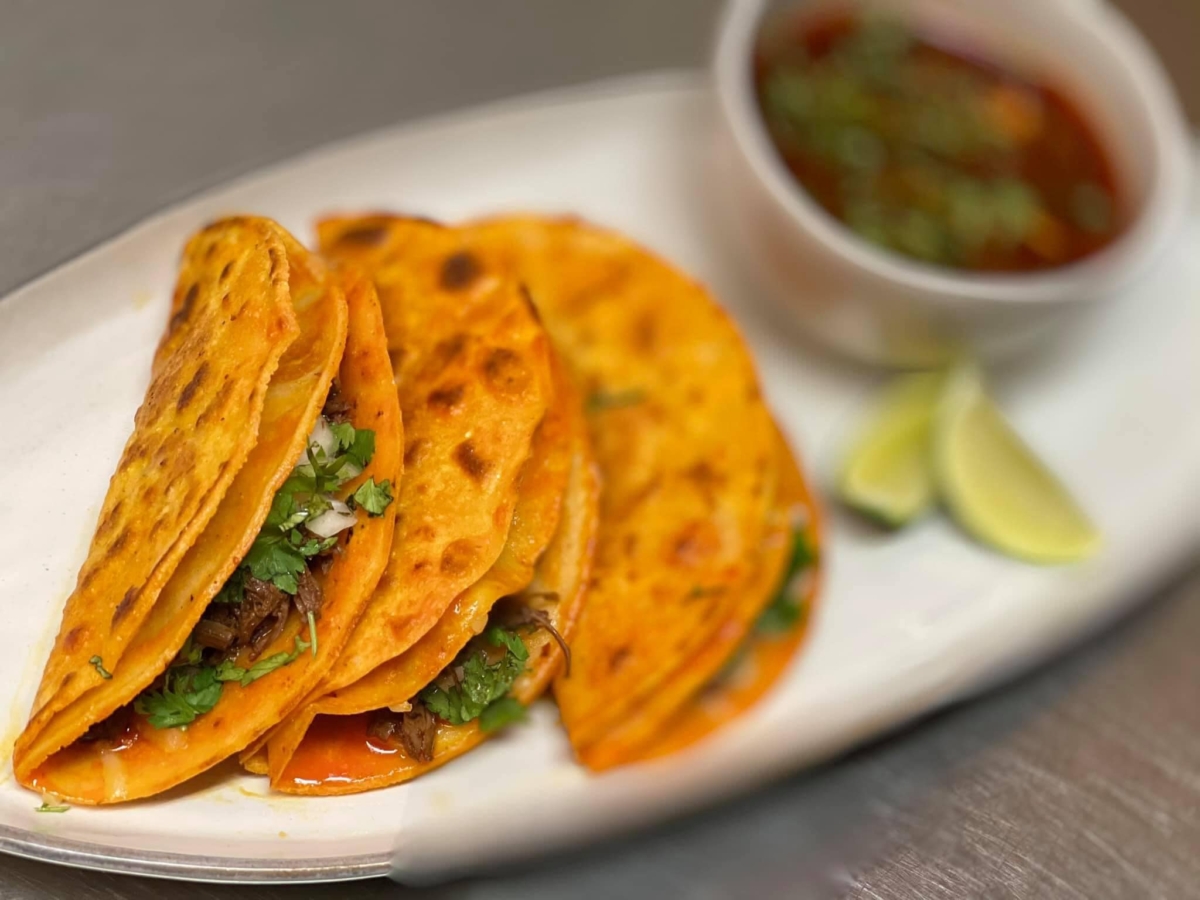 The quick and easy counter service in this no-frills eatery can come as a shock once you taste the food they prepare.
Maria's Taqueria proves that you don't have to visit a high-end restaurant to enjoy the delicious and authentic fare.
Great for lunch, a quick snack, or just because you're craving tacos. The menu is simple and to the point but filled with well-developed flavors that will keep you coming back for more.
Grilled chicken, chipotle chicken, carnitas, shrimp, and even more options of protein are all served in a corn tortilla.
Plus, classic sides like rice, pico de gallo, and more. Authentic, delicious, and made-to-order, Marias proves food doesn't have to be fancy to hit the spot.
Location: 226 Tremont St, Boston, MA 02116
Taqueria Jalisco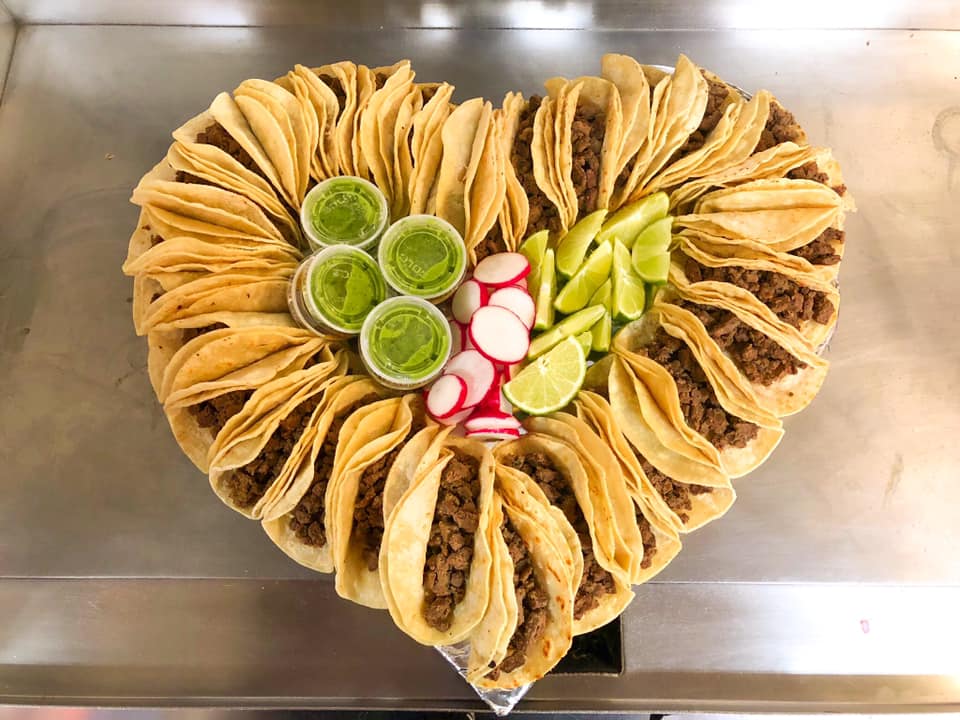 Here is another store-front and tiny eatery proving you don't need fancy digs to serve up delicious food.
Taqueria Jalisco is the go-to for authentic and delicious meals, all prepared to order with options for nearly anyone.
These items are filled with flavor, from appetizers and shareable to seafood, breakfast, and more classic plates.
However, the tacos really steal the show. You can pick from chicken, beef, fish, and pork proteins, all topped with cilantro and onions, plus a side of rice and beans.
Quick and delicious, this hole-in-the-wall is one of the best locations in Boston for authentic Mexican eats.
Location: 291 Bennington St, Boston, MA 02128
Tenoch Mexican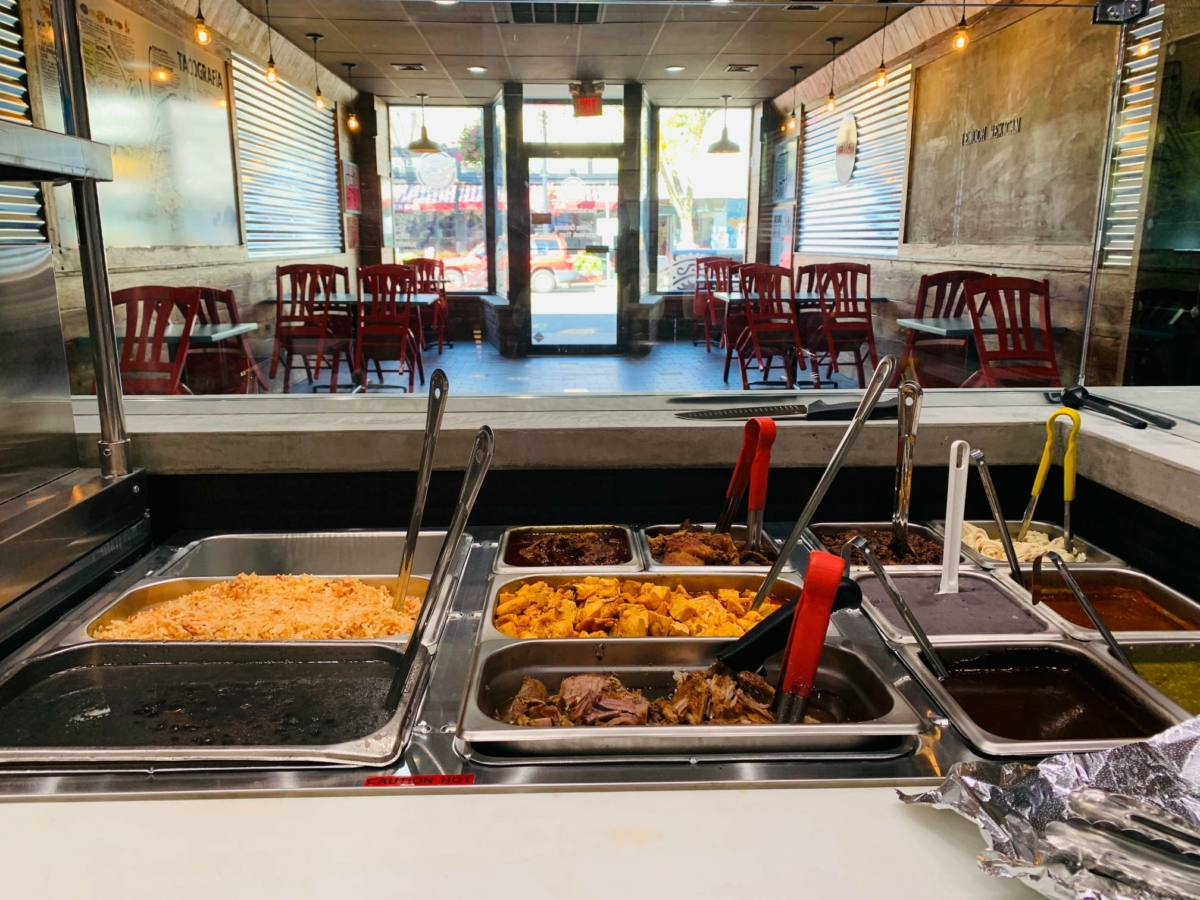 Traditional and straightforward, here you'll find Mexican fare in a casual and cozy eatery.
Tenoch Mexican is serving some of the best tacos you'll find in Boston.
Served on soft corn tortillas and topped with onions, cilantro, and a house guacamolillo sauce. Steak, fish, pork, chorizo, and more proteins are offered.
These succulent meats are of the highest quality, seasoned, and prepared with expert care.
The classic bites don't stray far from traditional flavors, so when you're looking for no-frills Mexican eats, Tenoch is the answer.
Location: 3 Lewis St, Boston, MA 02109
Yellow Door Taqueria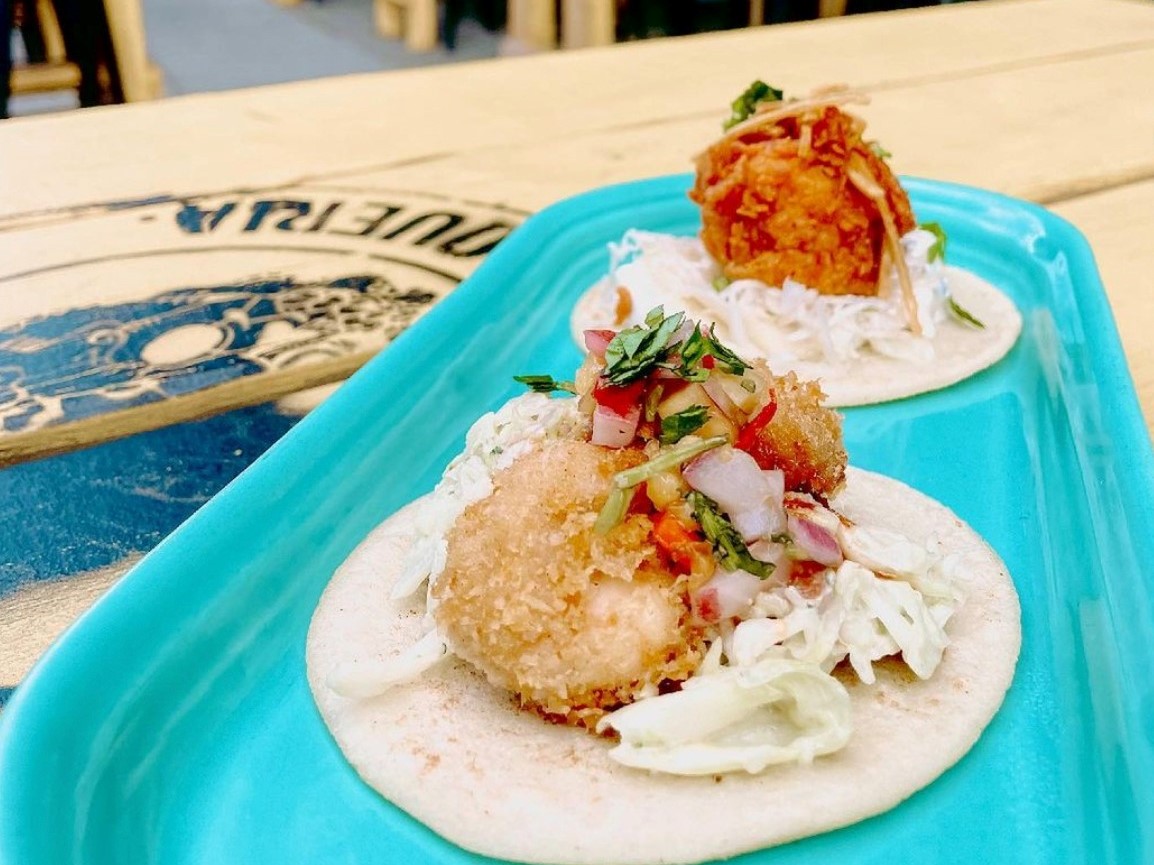 All you need to find this Boston favorite is to look for the bright yellow door.
Inside the Yellow Door Taqueria, you'll find taco-loving people who are crafting California-inspired Mexican eats.
The taco selections include high-quality ingredients and unique flavor combinations ranging from traditional to out-of-the-box.
Try a favorite, like birria tacos with shredded beef, melted chihuahua cheese, and tomato broth. Or pick a more quirky option, like coconut shrimp.
These interesting and bold flavors will keep you coming back for more.
Location: 2297 Dorchester St, Boston, MA 02124
Final Thoughts
Delicious tacos are well within your reach with any of these local Boston favorites.