Boston has you covered whether you're in the mood for easy and quick rolls or a multi-course tasting experience. Here are the top 10 best places in the city to enjoy sushi.
The Best Sushi in Boston
Cafe Sushi Shoten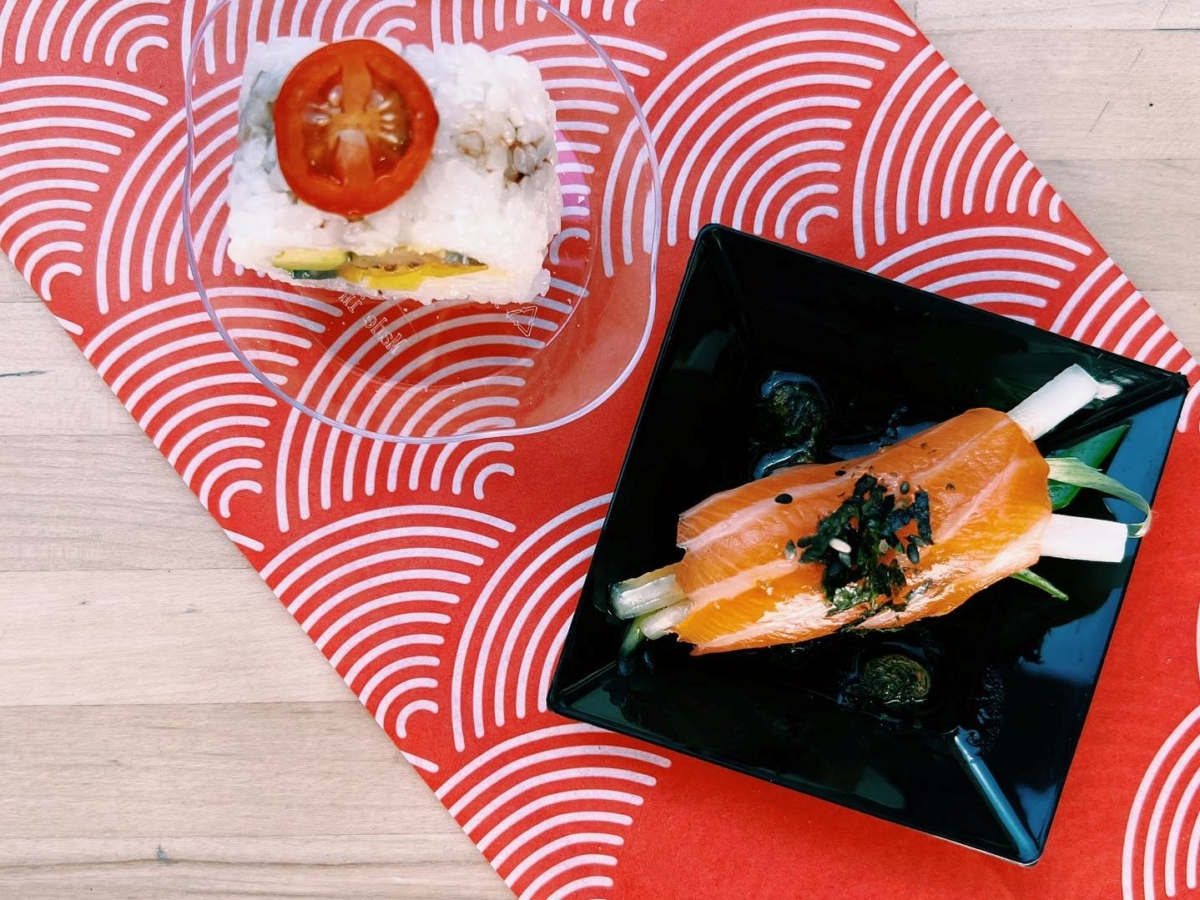 Cafe Sushi Shoten is no rookie to the sushi business.
This neighborhood take-out sushi joint has expanded to include an extensive selection of sake and Japanese pantry items and snacks.
When quick and easy is the name of the game, they've even got a fridge stocked full of fresh favorite sushi dishes for on-the-go. And with fresh comes a rotating menu.
Choose from combinations, sashimi, bento boxes, and so much more. You'll want to check before you call or stop in because the menu constantly changes to bring you only the best fish and ingredients possible.
Fill all your cravings in one stop with Cafe Sushi Shoten.
Location: 1105 Massachusetts Ave, Cambridge, MA 02138
Ebi Sushi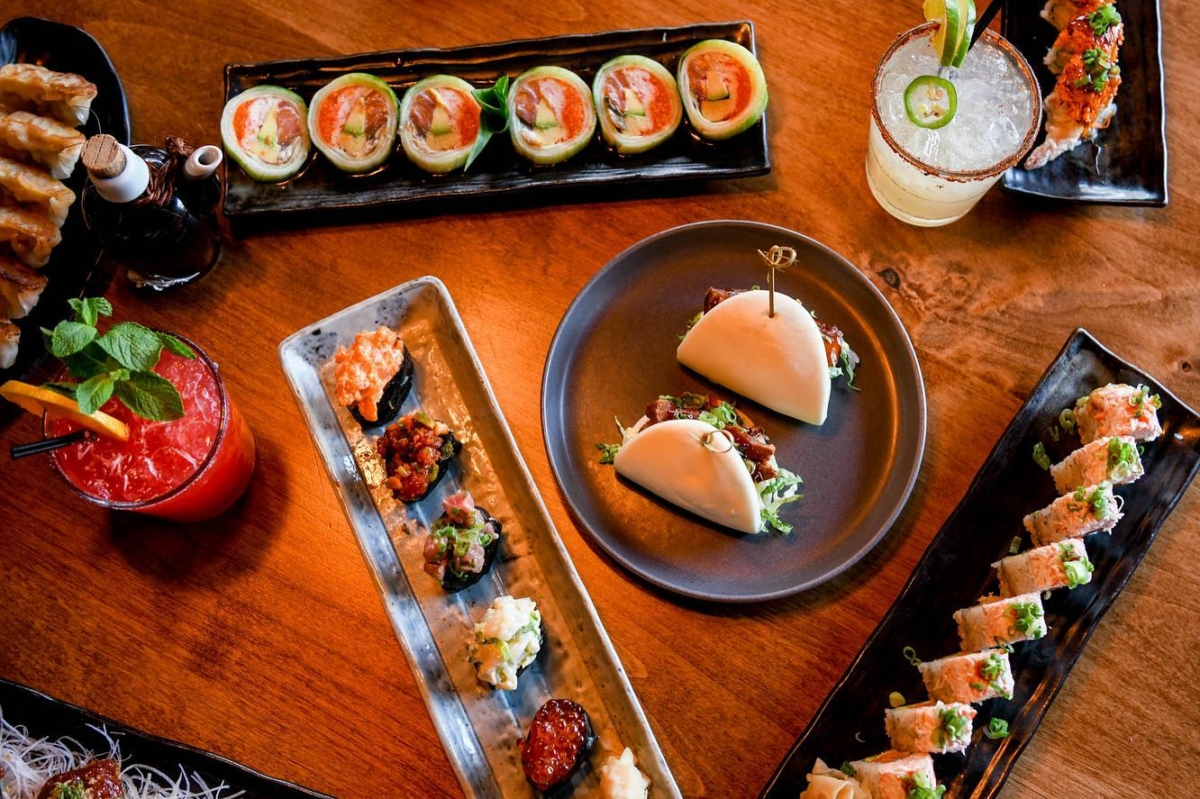 At Ebi Sushi you'll find a informal shop offering an extensive menu filled with sushi and other options.
They focus on bringing authentic Japanese flavors and recipes to New England with a creative flair.
Have a taste of everything you love, or try something new. With such a diverse menu, there's a little of everything.
Items range from shioyaki, dumplings, and donburi to soups, sushi, and much more. For lovers of rolls, you're in luck with over 10 combinations to select from.
They focus on quality, too; everything you taste will be captivating and offer bold flavors you may not have experienced before.
Here you'll find authentic Japanese cuisine without ever having to leave Boston.
Location: 290 Somerville Ave, Somerville, MA 02143
Fish Market Sushi Bar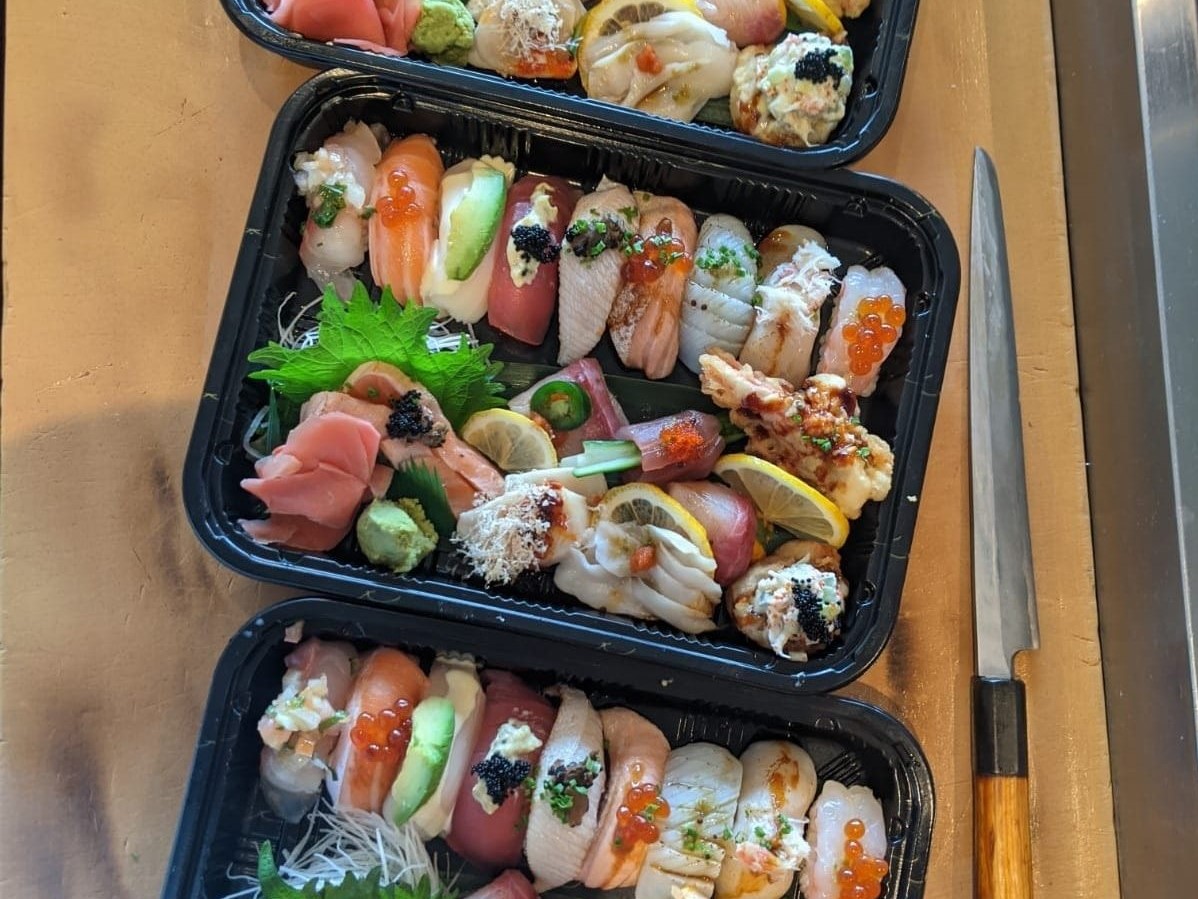 Clean and minimal describes the location of the Fish Market Sushi Bar, but the flavors are sure to stand out.
The offerings include options for any lover of Japanese cuisine, as sushi is just one option on their expansive menu.
You'll find hot or cold apps, sushi, sashimi, handrolls, maki, udon, and unique entrees from both the sushi bar and kitchen.
All these items include fresh seafood and flavor profiles that will blow your mind. With so many options, it's a great place to gather with friends for date night or even a quick bite.
You'll be impressed with the quality and everything they offer at this take-out spot.
Location: 170 Brighton Ave, Allston, MA 02134
Hojoko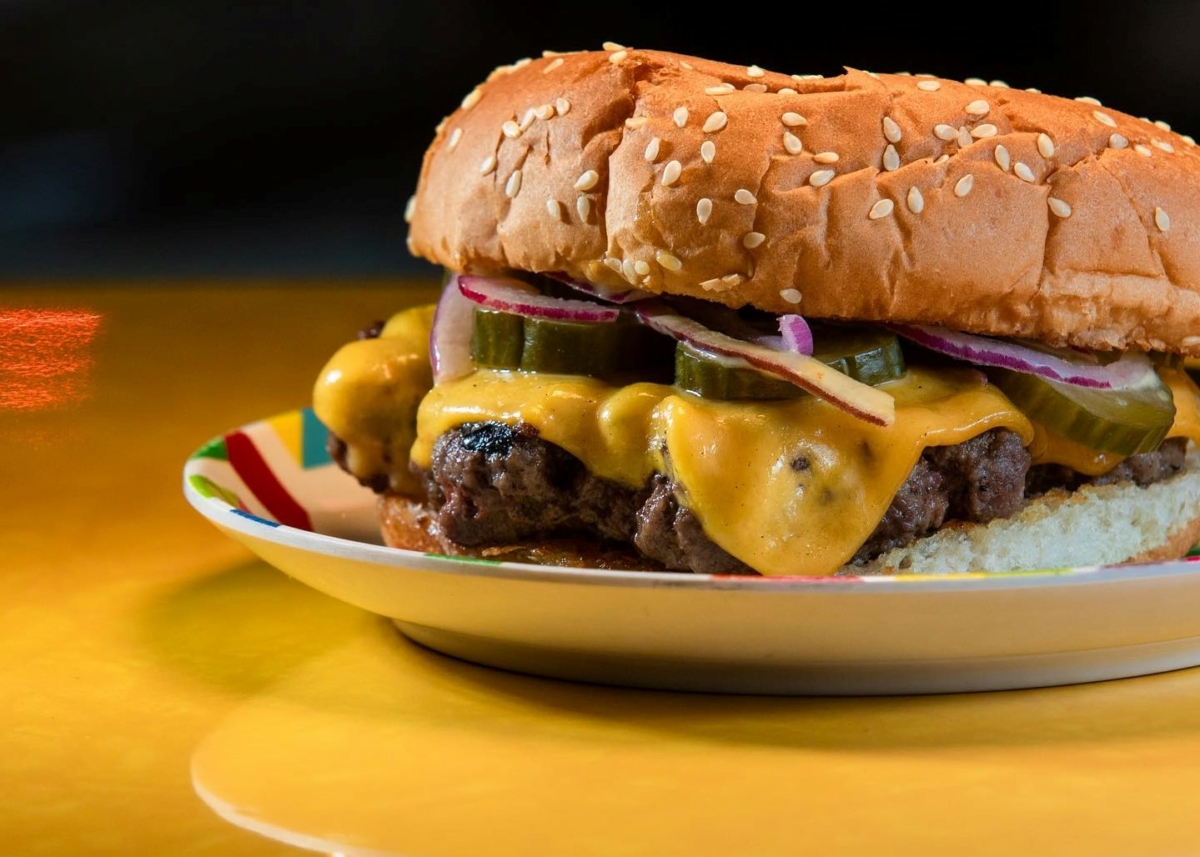 Hojoko combines two elements, Japanese food, and rock and roll. Within the Verb Hotel, you'll find tavern-style Japanese fare paired with a boisterous and cheerful vibe.
There are knick-knacks on the walls, sake, and cocktails to sip on, plus a sushi and sashimi menu.
There are options for those who have yet to venture into authentic cuisine. They make approachable and innovative dishes that will impress any diner.
And they're no stranger to positive press, even being mentioned as one of the best places to grab sushi in the state.
No matter your experience with sushi, you'll love a meal at Hojoko.
Location: 1271 Boylston St, Boston, MA 02215
The Mad Monkfish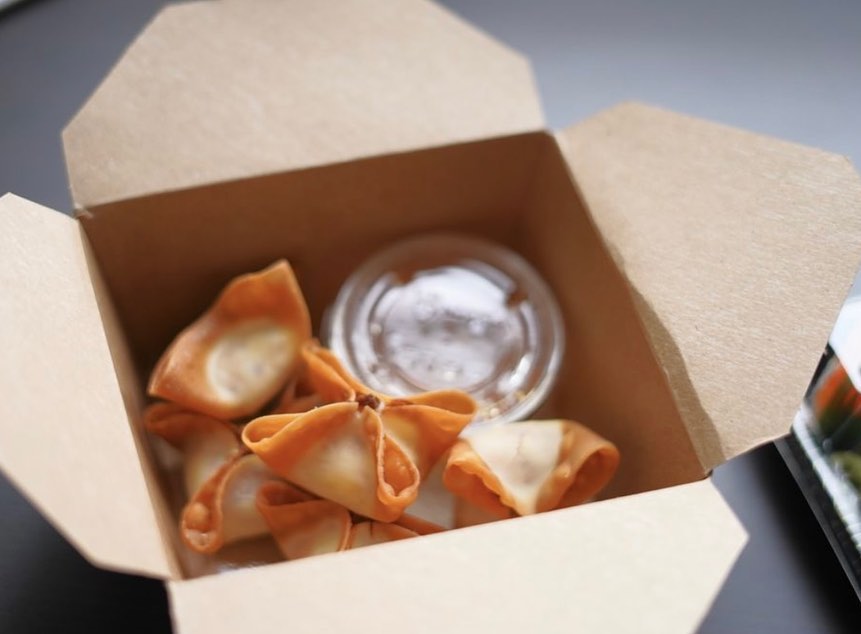 Nestled between MIT and Harvard Square, The Mad Monkfish is the perfect spot to grab a quick and flavorful meal for students, teachers, business professionals, and tourists.
Here you'll find an emphasis on ethnic flavors, jazz, and a unique take on sushi and other Asian specialty dishes.
Focusing not only on sushi but dishes from Thai, Vietnamese, Chinese and Japanese cultures.
But when it comes to sushi, you'll find whimsical options all named after fairy tale characters. For approachable and innovative, they've got everything you could want.
Location: 524 Massachusetts Ave, Cambridge, MA 02139
Momi Nonmi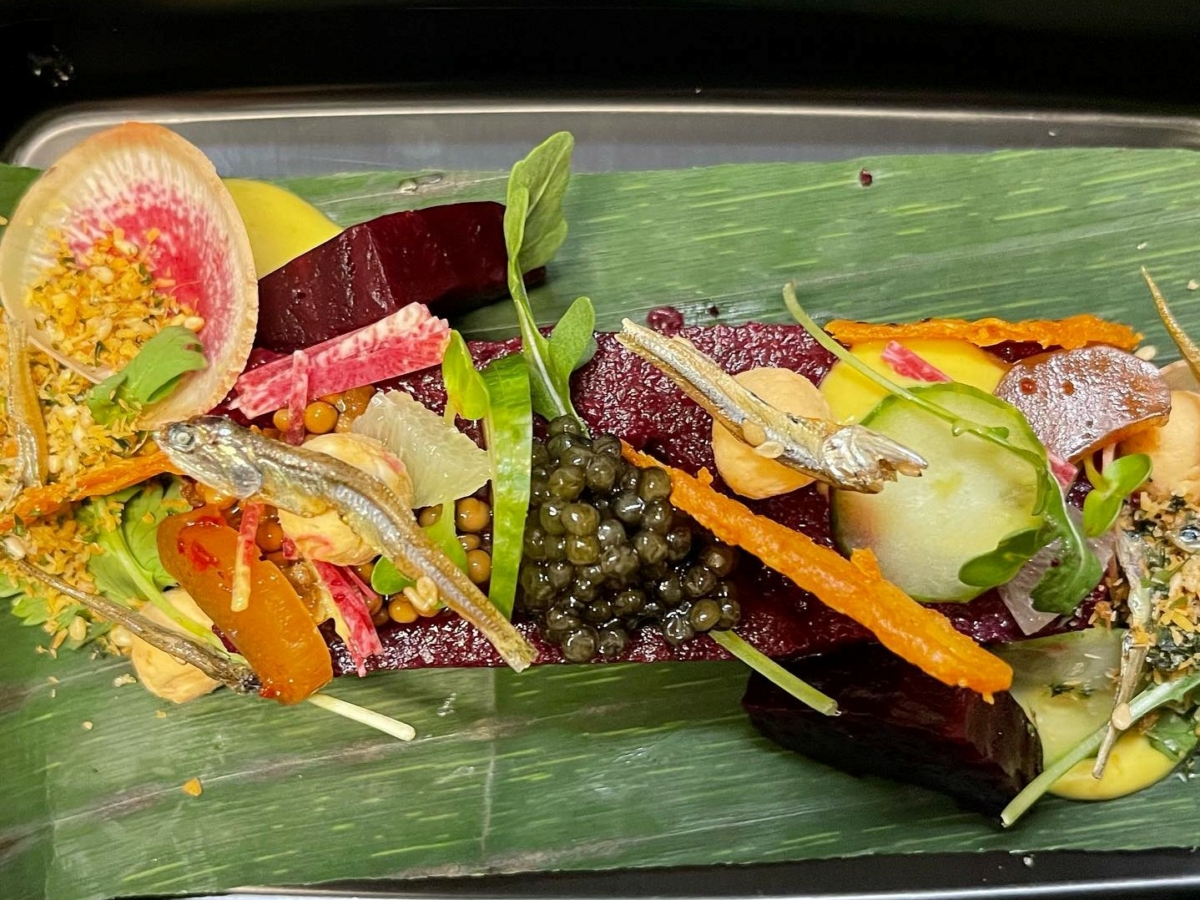 Momi Nonmi is a casual, minimal spot for enjoying fusion Japanese-Hawaiian cuisine alongside sake and sushi.
They're one Boston restaurant offering omakase experiences, including multi-course meals.
Take-out can be a timely decision here as they need 24 hours to prepare and produce high-quality sushi. Perfect for a date night, there are options to share with just 2 people.
You'll get fresh ingredients prepared into delicious and flavorful meals meant to be devoured. Not your average sushi place; you'll be impressed with everything they offer.
Location: 1128 Cambridge St, Cambridge, MA 02139
Oppa Sushi and Korean
Oppa Sushi and Korean is a small neighborhood restaurant that is family-owned and operated.
They strive to bring authentic sushi and Korean flavors to a local audience with handcrafted dishes.
Their menu is extensive, to say the least, with page after page of umami forward plates highlighting the best sushi and sashimi they prepare in-house.
It makes the perfect quick and casual spot, with a whole page of rolls including a handful of vegetable-only options. No matter what dish you decide on your first time, it won't be your last.
Location: 185 Harvard Ave, Allston, MA 02134
Ruka Resto Bar
At Ruka Resto Bar you'll find a sexy and intimate dining area to enjoy their fusion of exotic cuisine.
Ruka offers an unusual mix of Peruvian, Japanese, and Chinese-inspired dishes in a luxurious space that mixes these cultures with dramatic effect.
When it comes to sushi, they've got you covered. They offer intriguing roll combinations that will include traditional along with obscure ingredients and tastes.
Fresh vegetables and seafood are carefully crafted into delectable bites that will keep you returning for more.
Plan your next special occasion at this unforgettable fusion restaurant.
Location: 505 Washington St, Boston, MA 02111
Sakana Sushi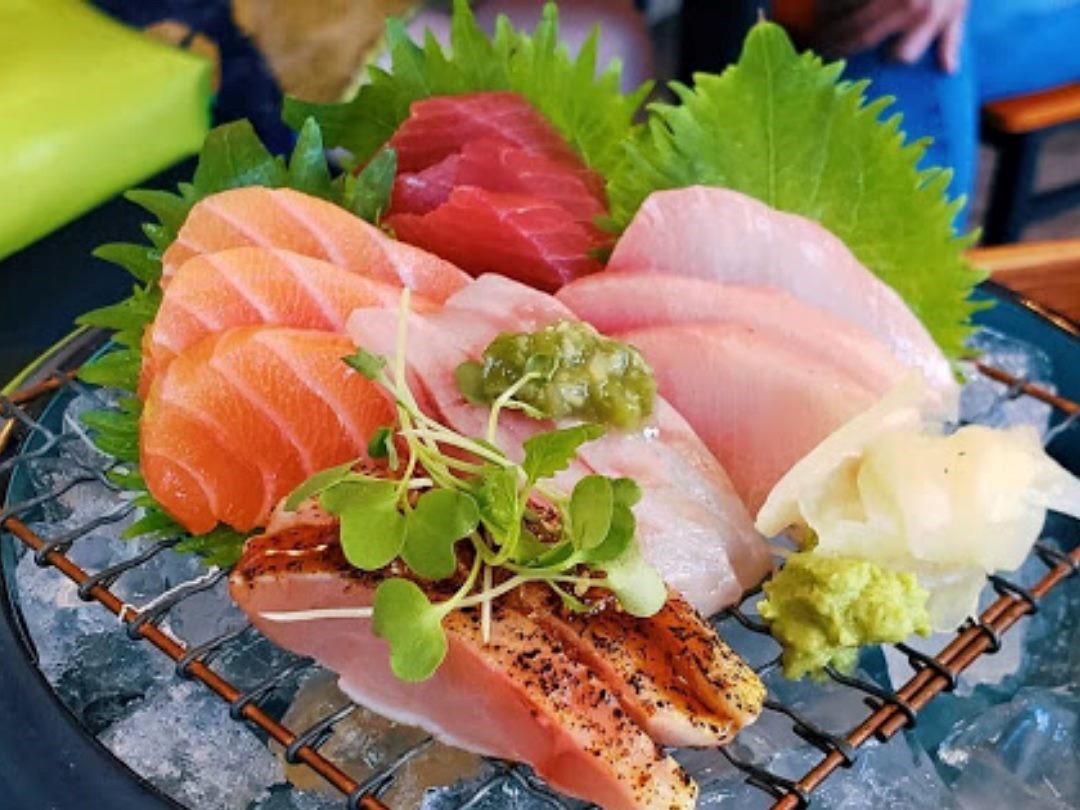 Sakana Sushi has you covered no matter the occasion. Located in a previous cafe space, this casual and bright location offers traditional Japanese dishes.
Sushi, sashimi, and dumplings are found on the menu, bringing authentic flavors and ingredients to the heart of Cambridge.
And while they strive for tradition, they're also known for more modern representation of these classic Japanese dishes.
Every sushi entree is served with miso soup, and the roll options seem almost endless. Ranging from dinners of 8 pieces up to larger dinners of 15+ rolls.
Location: 983 Massachusetts Ave, Cambridge, MA 02138
Uni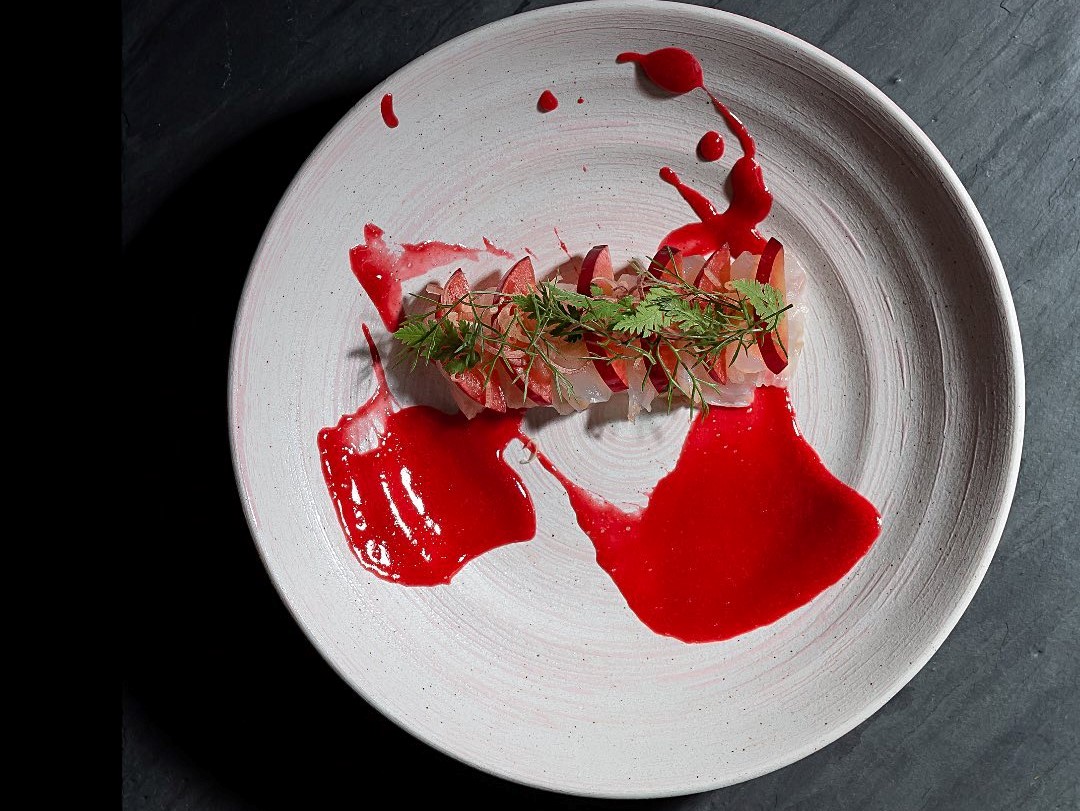 Uni is located in the prestigious Eliot Hotel.
You'll find an upscale restaurant with dark wooden accents and the best sushi, sashimi, and unique Asian street food.
The dimly lit dining area makes for an intimate, unique location for a date night or more formal event.
You'll have options of makimono, sashimi, nigiri, and a handful of appetizers, all inspired by popular Asian dishes with their own twist.
This high-end experience will include unforgettable flavors in a unique environment. It may become your new favorite spot for top-notch sushi.
Location: 370 Commonwealth Ave, Boston, MA 02215
Final Thoughts
Boston is known for seafood, and sushi should be no different. These great restaurants will offer fresh and unique sushi experiences for any fan of the Japanese dish.