In a city known for seafood, sometimes you're in the mood for a meal that comes from land. When that's the case, you're in luck. We've compiled a list of the 10 best steakhouses in Boston for you to enjoy.
The Best Steakhouses in Boston
Alma Gaucha
Enticing flavors and specialty aged beef, what more could you want? Alma Gaucha brings unique flavors and prime cuts of meat to the table.
Located inside a famous hotel, they've paired cozy convenience with the tastes of a high-end steakhouse.
The menu is filled with creative dishes hinting at Brazilian roots without straying too far from classic steak meals.
And when you can't decide on just one, they offer a sampler that includes a variety of delicious cuts of beef and chicken, all prepared with care.
Plan a date night or stop in for a weekday meal. Either way, you will be satisfied with your experience at Alma Gaucha.
Location: 401 D St, Boston, MA 02210
The Bancroft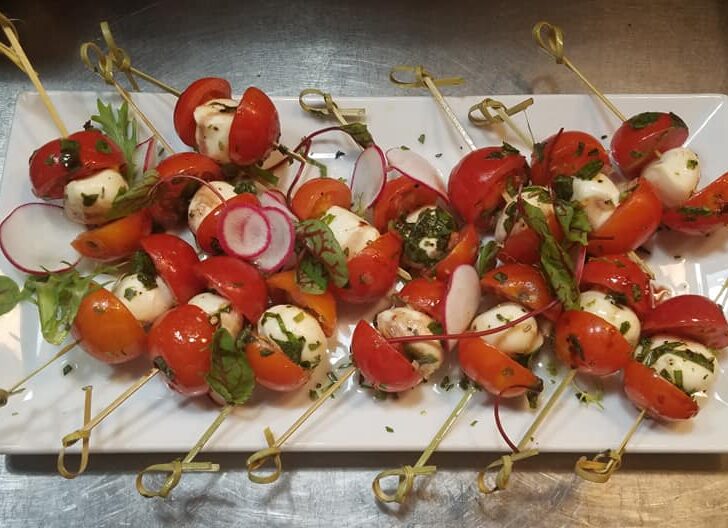 Located just a few minutes outside of downtown Boston is this dramatic venue.
The Bancroft brings an edgy, urban vibe to an otherwise traditional steakhouse feel.
They strive to bring you an impressive experience from the minute you walk through the door.
Whether celebrating a night out or stopping in for a weeknight dinner, you will surely be thrilled with their menu.
All the items bring classic dishes to new light with elevated ingredients and techniques. But what shines are the prime cuts of meat, from a black Angus filet mignon to a tomahawk cut.
They are cooked to order and presented with delectable sides. Any meal at the Bancroft is sure to impress.
Location: 15 3rd Ave, Burlington, MA 01803
Bogie's Place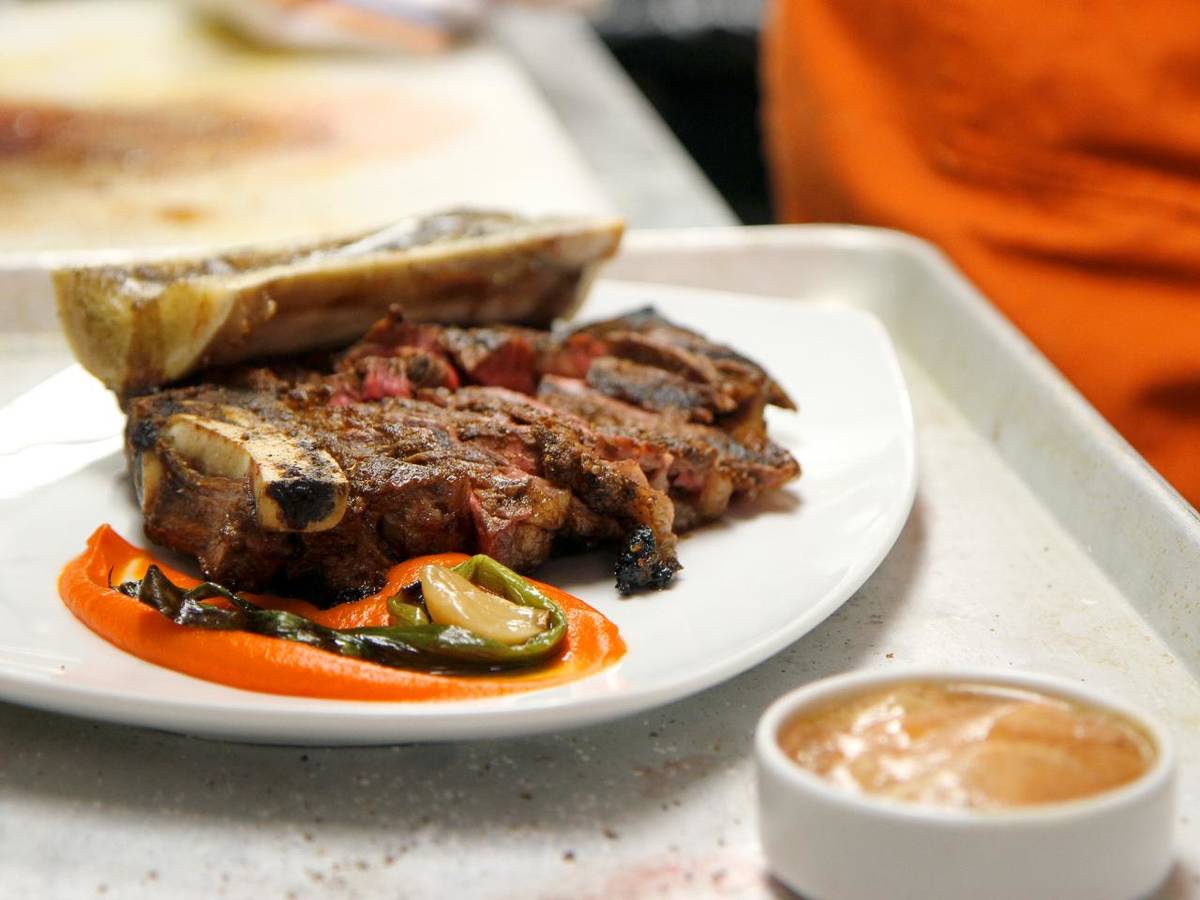 Located in the back of another local Boston favorite, Bogie's Place offers an experience you can't miss out on.
This steakhouse is slightly hidden and offers a more refined atmosphere and menu than its counterpart Jm Curleys.
They take the fare and libations very seriously. Here you'll find white tablecloths, leather chairs, and caviar service.
While the experience is more modern, the meals are filled with classic flavors and comfort.
And these elevated dishes bring you some of the best cuts of meat in the city. We guarantee this will be one unforgettable meal.
Location: 21 Temple Pl, Boston, MA 02111
Boston Chops
At Boston Chops you'll find an upscale eatery that offers a modern and urban twist to the traditional steakhouse.
Located in downtown Boston, you'll find a menu filled with award-winning steaks, reimagined classic sides, and much more.
While they also offer fresh local seafood, the star of the show is their cuts of meat. All cooked to perfection and begging to be smothered in a topping like Bernaise or peppercorn.
Or select one of the steak entrees which highlights the beef while incorporating fresh and local ingredients.
Whether celebrating or enjoying a night out on the town, Boston Chops creates a perfect and memorable experience.
Location: 52 Temple Pl, Boston, MA 02111
The Capital Grille
The Capital Grille restaurant chain spans over 25 states, it also is one of the best steakhouses in Boston. There's a reason they've been so successful.
They do traditional steakhouse right with hearty, impressive cuts of meat and classic sides to pair.
You can choose from prime cuts, including dry-aged and bone-in selections. All have been cooked to perfection with simple techniques that allow the beef to remain the star.
Under the Chef's Selections, you'll find unique items like a ribeye with aged balsamic or their coffee-rubbed NY strip.
No matter your taste, you'll be impressed, and we're sure you'll be back for more.
Location: 900 Boylston St, Boston, MA 02115
Grill 23 + Bar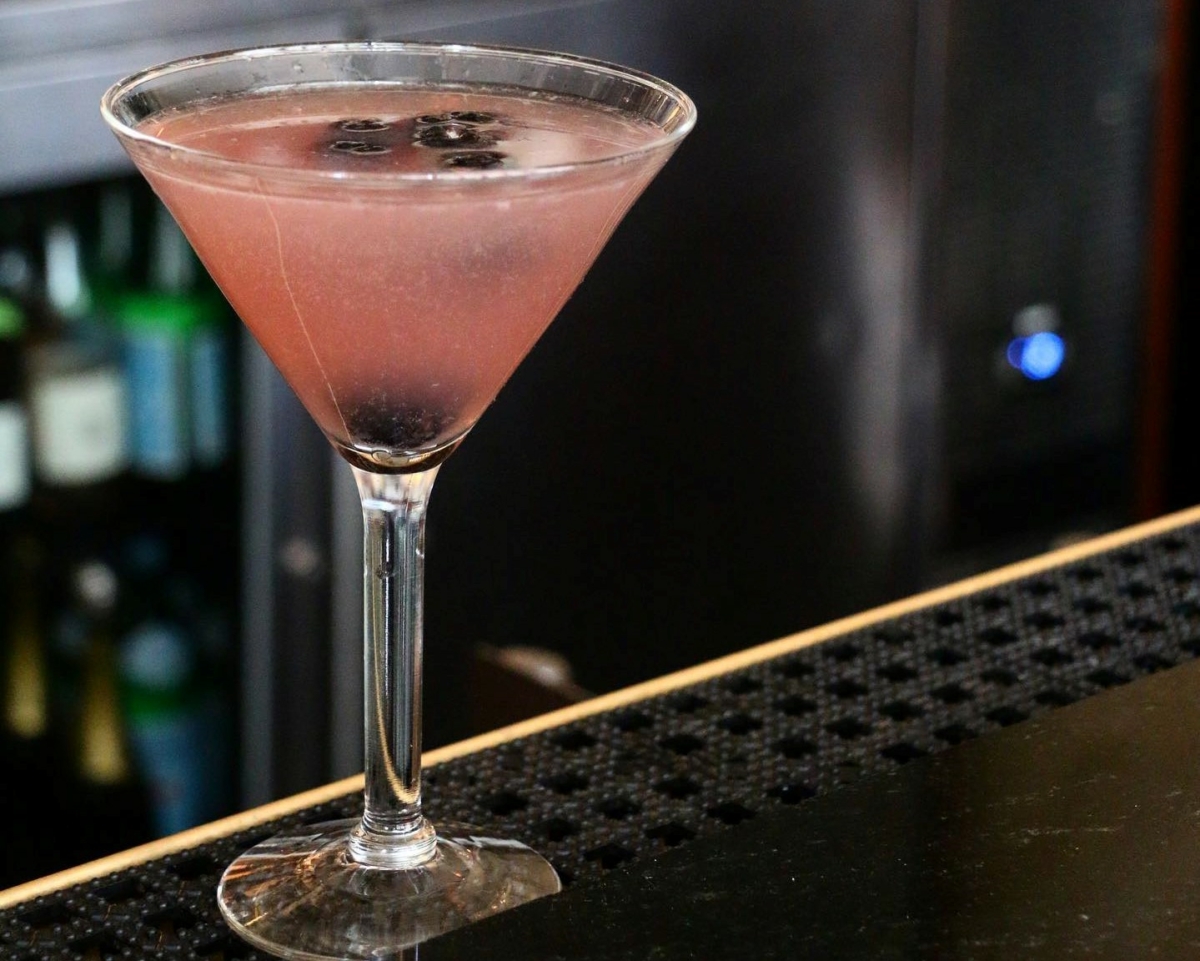 Grill 23 + Bar is proving every day that some things get better with age.
Since 1983, this local restaurant has been bringing unrivaled steak and seafood to Boston for decades.
At the time of its inception, no other restaurants in the area offered exceptional cuts of meat and service.
And now, nearly 40 years later, they're continuing to impress with meat selections that include Kobe beef, 100 dry-aged ribeye, and other exceptional steaks.
You'll need help deciding what to order. But you're in luck because you can't go wrong with any item on the list.
For a memorable steakhouse experience, look no further than the tried and true Grill 23.
Location: 161 Berkeley St, Boston, MA 02116
Mooo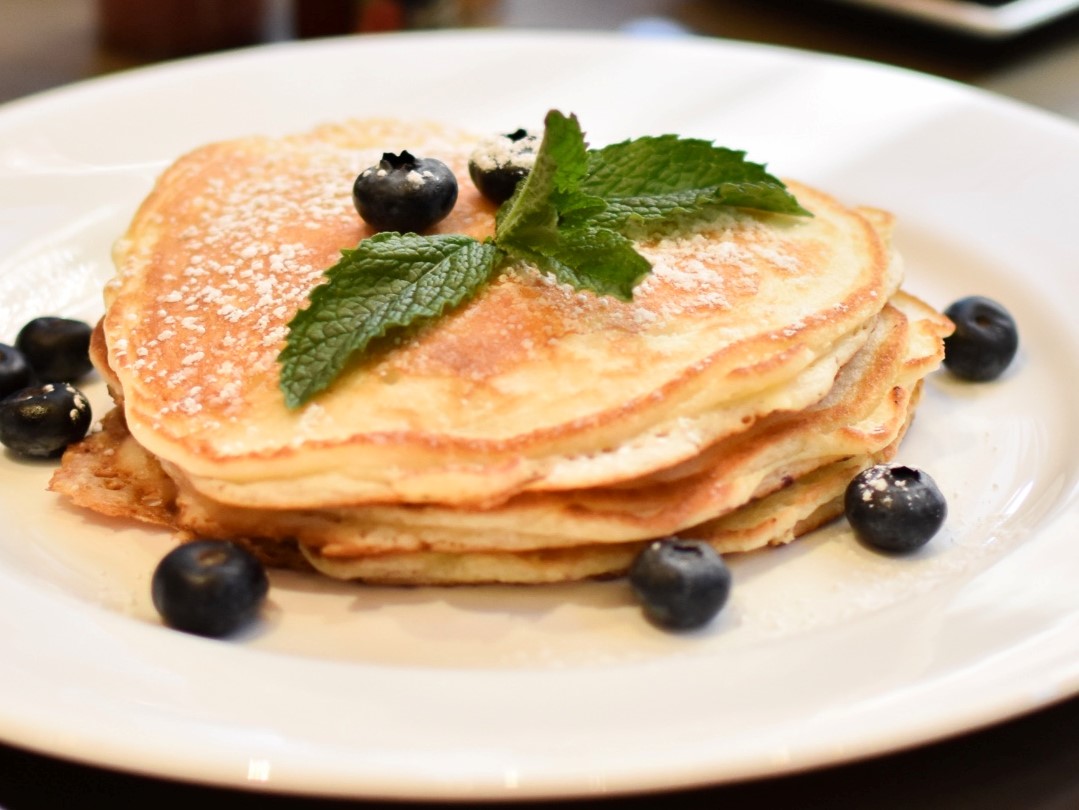 While the name Mooo holds no mention of seriousness, you'll find this steakhouse offers a surprisingly exquisite setting.
While they may not take themselves seriously, the meat cuts they're serving are an exception.
Sophisticated and modern are two words that can describe the menu and location. High-end cuts are paired with toppings such as lobster tail or roasted bone marrow.
You'll find options on the menu that satisfy any hungry steak lover. And they're even open for breakfast. Relax and enjoy a memorable and sophisticated meal at Mooo.
Location: 15 Beacon St, Boston, MA 02108
Morton's the Steakhouse
Morton's The Steakhouse restaurant is quickly becoming a welcome addition to Boston's waterfront district.
You'll enjoy panoramic views of Boston Harbor while indulging in prime-aged cuts of beef, fresh seafood, and classic side dishes.
Located close to the water, you'll find coastal-inspired dishes, including a raw bar, throughout the menu. But the star of the show includes their butcher features and USDA prime cuts of beef.
There are a variety of cuts to choose from, all cooked to order. You can also add an enhancement for an even more flavorful meal.
Nothing on the menu disappoints, and you won't soon forget a meal at Morton's.
Location: 2 Seaport Ln, Boston, MA 02210
Smith & Wollensky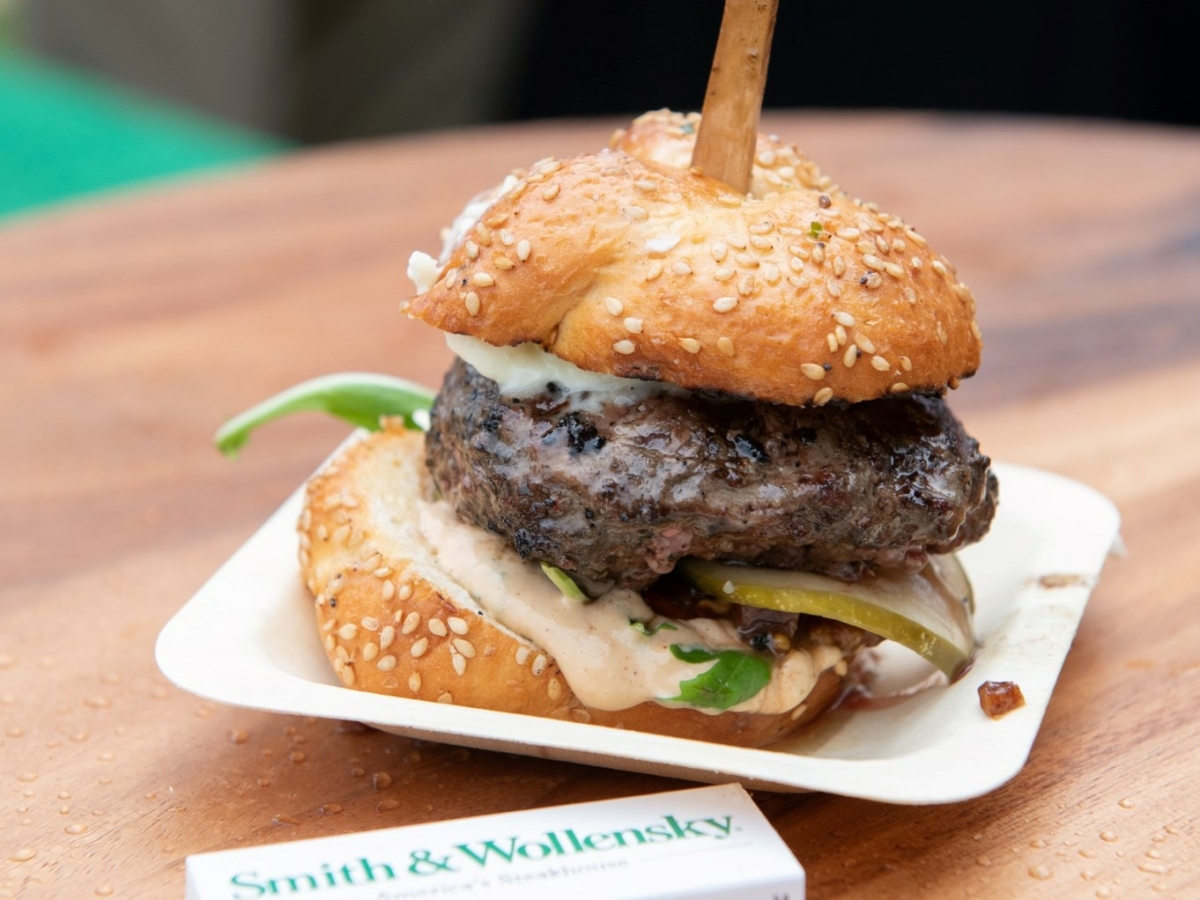 You'll find this Smith & Wollensky restaurant located at Boston's Atlantic Wharf.
Here you'll find an upscale contemporary venue and classic steakhouse offerings with their own unique twist.
With cuts of beef from an in-house butcher, classic cuts, and even wagyu offerings, they serve the most diverse cuts of meat in any Boston steakhouse.
And you will want to take advantage of their enhancements which include flavorful options like a coffee rub, gorgonzola crust, and even roasted bone marrow.
This high-end steakhouse will be worth every penny, no matter what cut you select.
Location: 294 Congress St, Boston, MA 02110
The Stockyard
Bringing significant cuts of meat to Boston for over 40 years.
The Stockyard embodies everything a traditional American Tavern should, including classic, high-quality cuisine, and service.
This massive venue seats up to 200 guests, but you'll never feel that way. Each guest is valued, and by the end of the night, you'll feel like you were the only one there.
Their menu follows traditional tavern fare except for their superior cuts of beef. Utilizing an 1800-degree broiler, each steak is prepared to your liking with a charred crust.
And don't forget to "crown" your steak with toppings like sauteed lobster, cognac peppercorn sauce, or a classic like blue cheese. It's a traditional tavern meets steakhouse at this local favorite.
Location: 135 Market St, Brighton, MA 02135
Final Thoughts
Finding a place that serves great steak is a must. Any of these great restaurants in Boston will offer unforgettable cuts of meat.