Being directly on the East Coast, fresh seafood is desired by most people who visit or live in the area. When fare from the surf is calling your name, here are the 10 best seafood restaurants in Boston.
The Best Seafood Restaurants in Boston
The Banks Fish House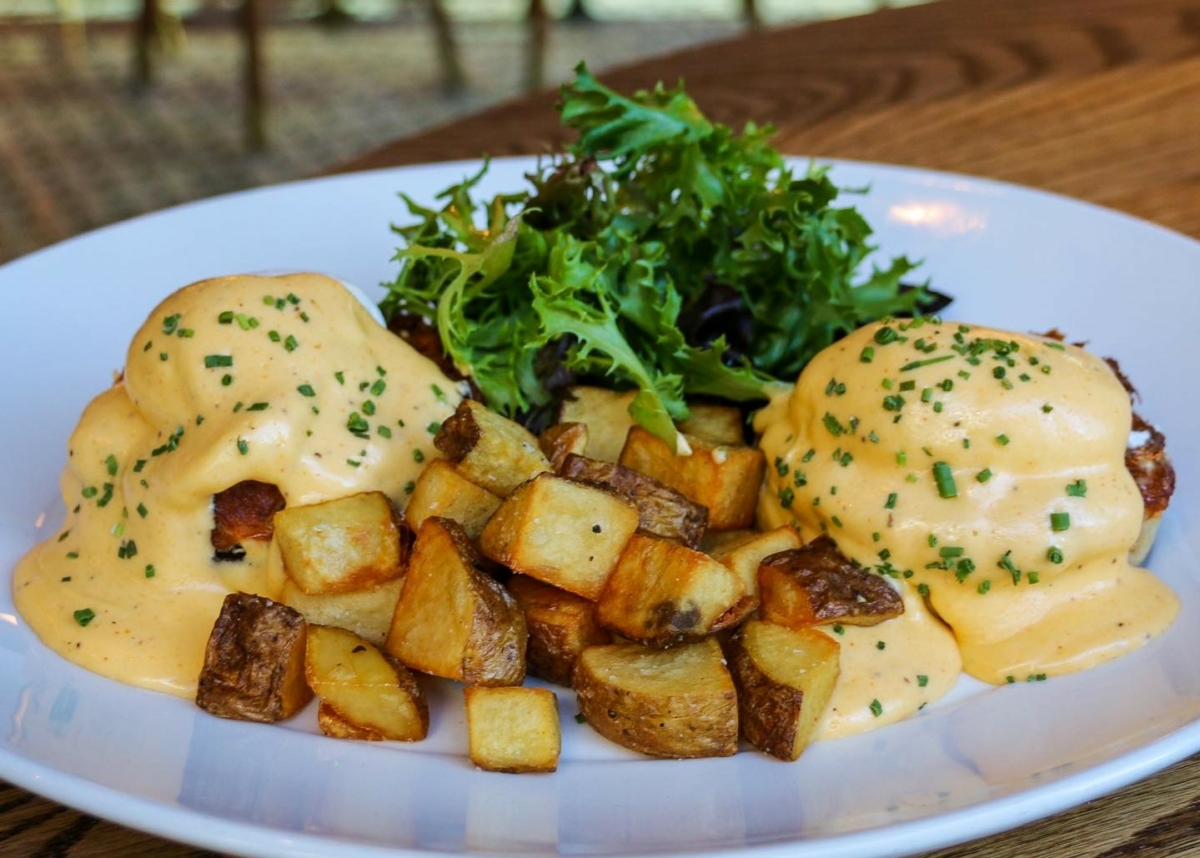 The Banks Fish House strives to pay homage to traditional New England fishing.
They're bringing the freshest fish and seafood to downtown Boston in an upscale environment.
And there's no shortage of options on the menu. Choose from their raw bar filled with oysters, clams, shrimp cocktail, and even ½ a chilled lobster.
Other menu items include caviar, tuna, halibut, scallops, octopus, mussels, and more. Everything you taste is an accurate representation of New England flavors and history.
After just one taste, you'll understand why they're known for some of the best seafood in Boston.
Location: 4006 Stuart St, Boston, MA 02116
Holly Crab
The concept of Holly Crab is to keep the ingredients fresh and the recipes simple.
Here you'll find some of the best Cajun spicy crab, and other seafood boils in Boston.
While the city has always had restaurants serving up fresh fish, there are few, if any, serving up spicy Louisiana-style boils.
They've set out to create seafood with cajun flavors that stand out above the rest. The options are endless, with nine different sea-based proteins to choose from as the base of your boil.
Pick your flavors, combinations, spice level, and sides. Boiled to perfection and finger-licking good. This is one seafood joint that will fill your cajun craving.
Location: 1098 Commonwealth Ave, Boston, MA 02215
Ivory Pearl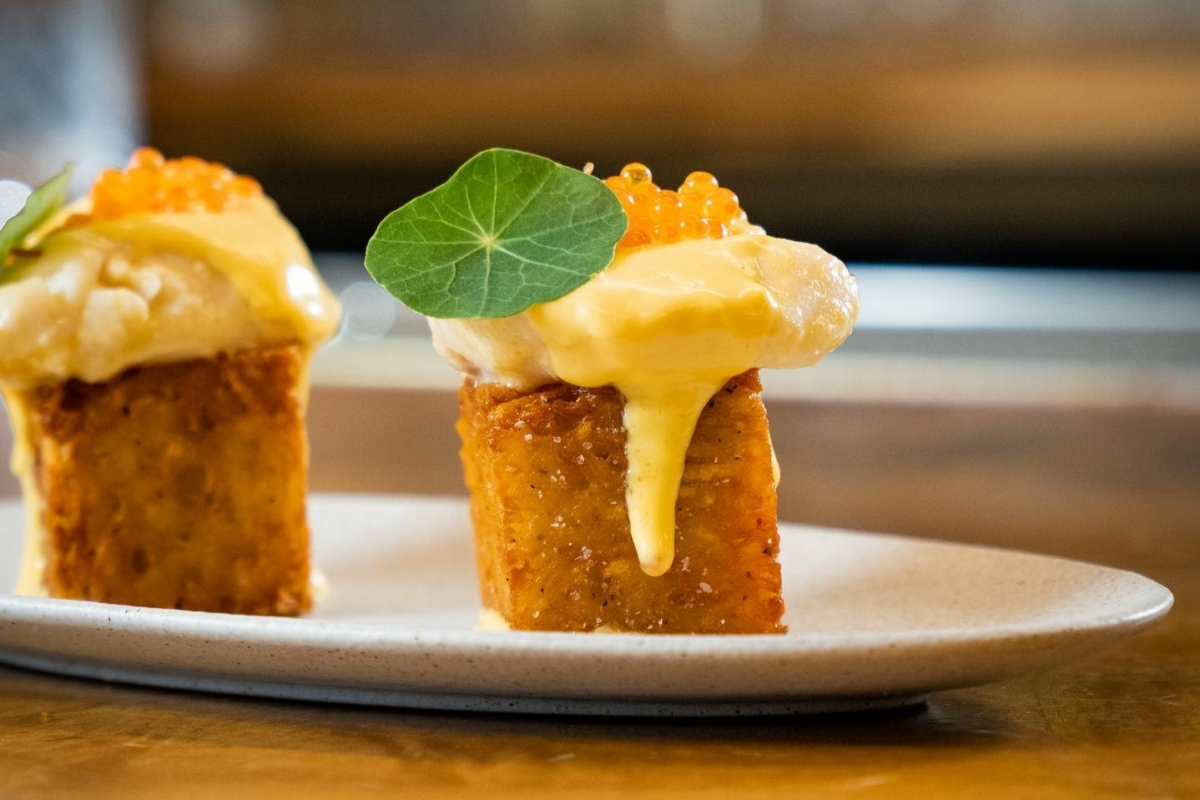 Ivory Pearl calls themselves a seafood emporium, one stop in, and you'll quickly discover why.
This restaurant only sources the freshest local ingredients and combines meals with simple and refined techniques.
Located within Brookline's Washington Square, they've created a contemporary space where you can enjoy fantastic seafood.
Select from raw bar items such as clams or shrimp cocktail. Or start with Crudo or even white fish ceviche.
The entrees become more extravagant with options like squid-ink pappardelle or a whole fried fish.
These enticing menu items are all approachable without losing their polished nature. And no matter what you choose, it's sure to be fresh and represent the best local fare.
Location: 1704 Beacon St, Brookline, MA 02445
Legal Harborside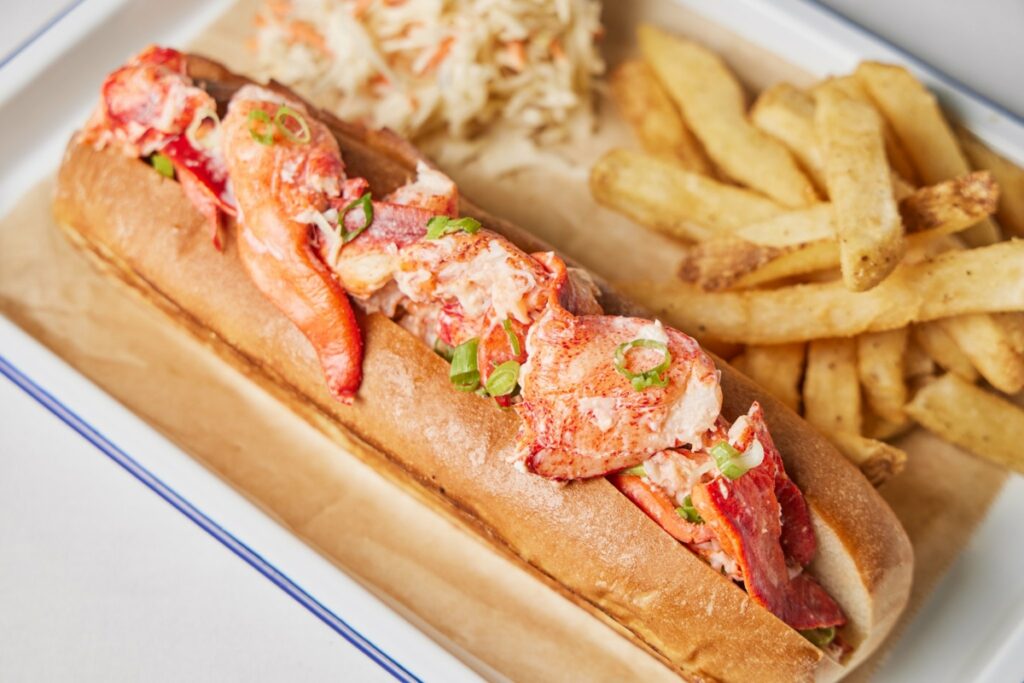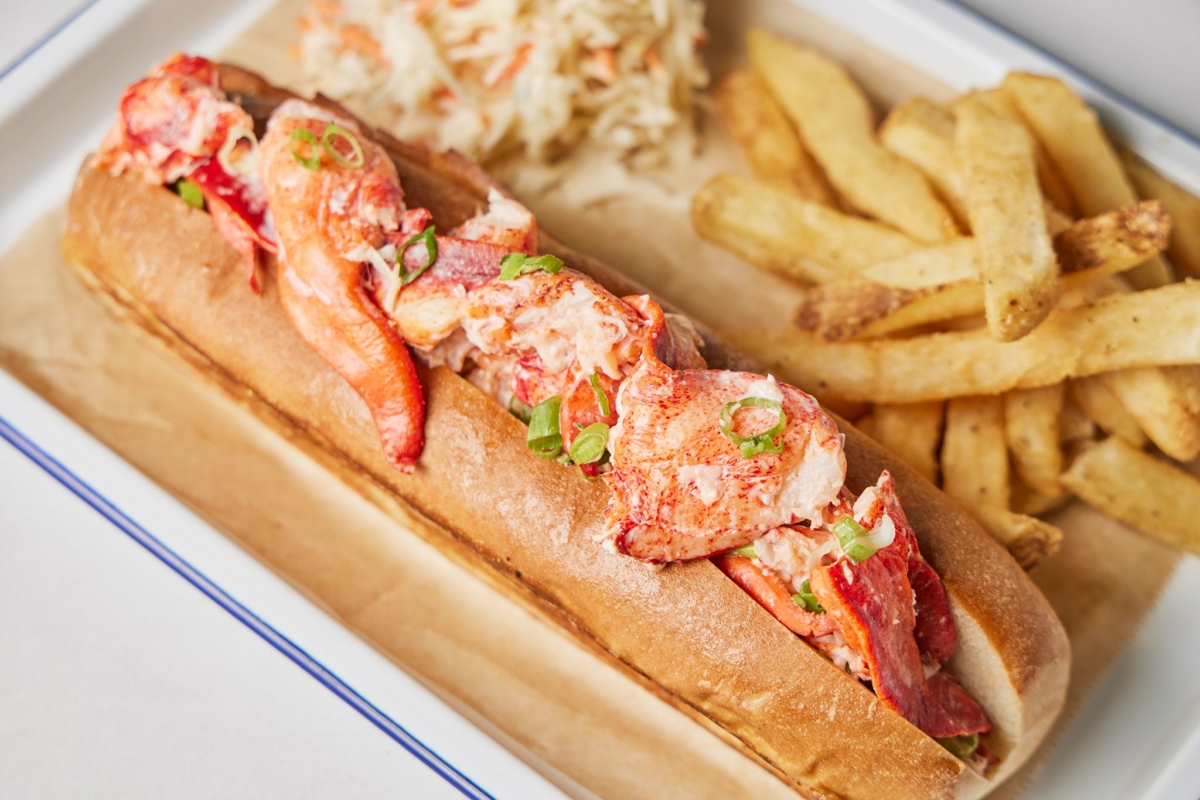 Legal Harborside is here to offer up a dinner of seafood paired with a great view of the Boston waterfront.
Here you'll find three floors of dining space, including a rooftop deck where you can enjoy upmarket seafood while taking in the beautiful scenery.
Each story of this restaurant offers a unique dining experience starting with more casual on the first floor and transcending to more extravagant.
Once inside, you'll have the opportunity to dine on delectable fresh seafood selections.
Menu items include classic raw bar options, fresh sushi, and many other seafood-inspired small plates and entrees.
For a more elevated seafood experience, look no further than Legal Harborside.
Location: 270 Northern Ave, Boston, MA 02210
Mooncusser Fish House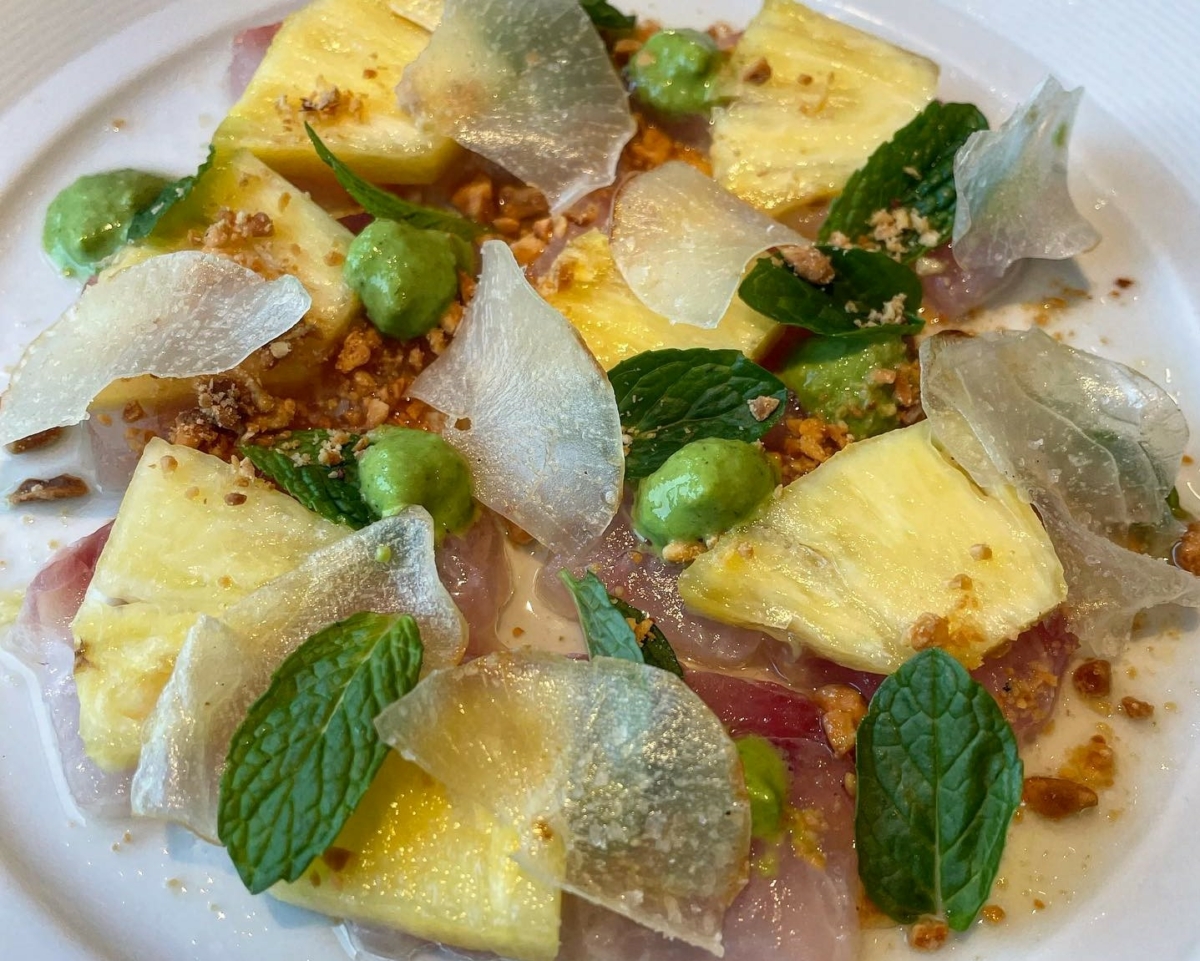 Mooncusser Fish House brings seafood, elegance, and comfort to one location.
Offering a unique dining experience, you'll indulge in a four-course tasting menu filled with local and seasonal ingredients.
Global flavors are highlighted within the cuisine to bring the best seafood from around the world to one location.
To elevate the experience, take it a step further with their wine pairing. Everything you taste is prepared with gorgeous technique, and each menu item shines on its own.
For a seafood experience like no other in the city, be sure to make a reservation at Mooncusser.
Location: 304 Stuart St, Boston, MA 02116
Neptune Oyster
Neptune Oyster is a local favorite, and the line out the door proves that with their well-known raw bar and fresh lobster rolls, served hot or cold.
This tiny restaurant is surprisingly high-end and prepares gorgeous plates of fresh and local cuisine.
While you can get clam chowder or lobster rolls at nearly any restaurant in the city, you'll find a much more memorable experience here.
And for how cramped the space is inside, their menu covers all the bases regarding seafood.
Be sure to taste their famous lobster roll; you'll quickly understand what the lines out the door are all about.
Location: 63 Salem St #1, Boston, MA 02113
Row 34
Beer and seafood aren't a combination most people typically go for. They're constantly obsessing over finding the freshest, best-tasting food and drink New England offers. But at Row 34, it's what they're all about.
Here you'll find an emphasis on local fish, seafood, and beer and staff who are ready to share knowledge about the delicious fare served.
Located inside a converted textile warehouse, you'll find a brick and wood interior which creates a modern industrial feel.
And whether you're slurping an oyster from the raw bar, noshing on a whole fish, or sipping on a local brew.
Anything you taste will be filled with local freshness and flavors you won't find elsewhere.
Location: 383 Congress St, Boston, MA 02210
Saltie Girl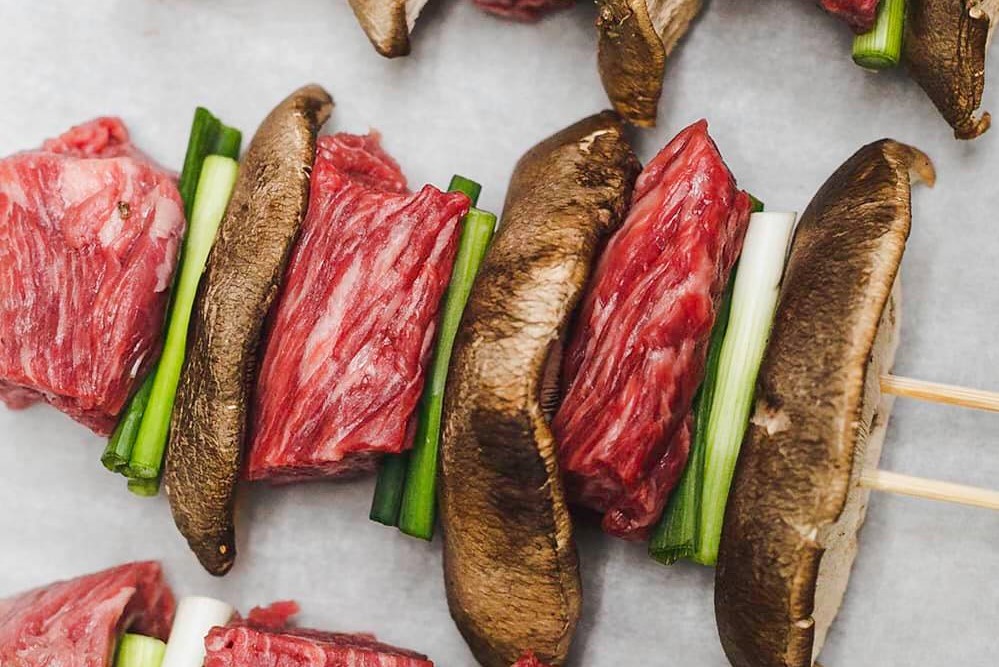 At Saltie Girl, they understand that New England goes hand in hand with the delectable briny tastes of seafood.
The environment is fun and whimsical, and the menu is filled with unique seafood items with a Saltie Girl twist.
Opt for something you've never tried before with their lobster and waffles. Also, choose from their large selection of smoked or tinned fish.
The options seem almost endless for any seafood lover. And everything is prepared with finesse and gorgeously plated. For a different take on seafood, make sure you check this one out.
Location: 279 Dartmouth St, Boston, MA 02116
Select Oyster Bar
Select Oyster Bar is located within Boston's Back Bay neighborhood. This cozy high-end spot serves up only the best oysters and Mediterranean fare.
The contemporary bistro vibe, paired with the highest quality seafood, is prepared and served simply.
Seasonal ingredients are also highlighted as each menu item showcases local and fresh. The upscale dishes offer various seafood options for lovers but what they're best known for is the oyster platters.
No matter what you select, it's guaranteed to fulfill your seafood cravings and keep you coming back for more.
Location: 50 Gloucester St, Boston, MA 02115
Waypoint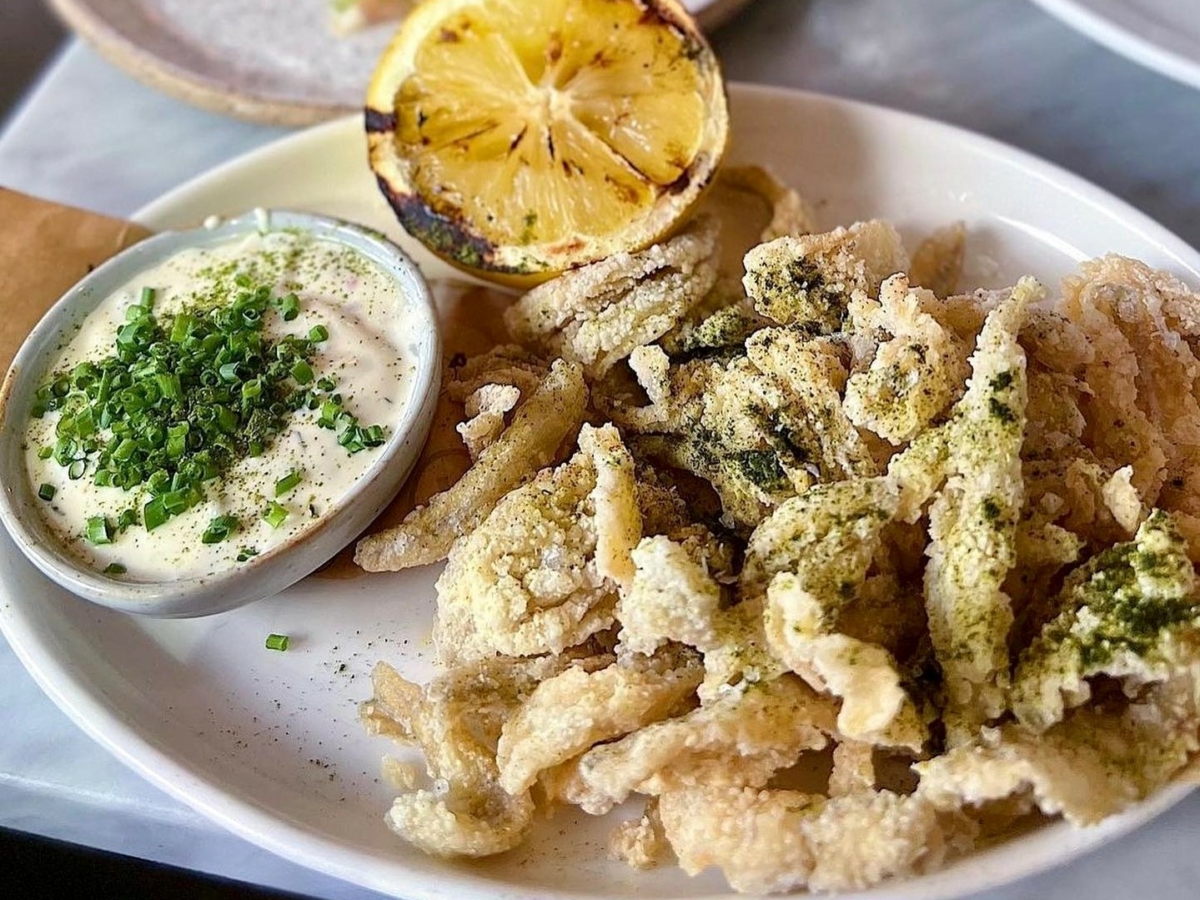 At Waypoint you'll find a hip and approachable seafood restaurant that serves up a new approach to coastal fare.
Combining ingredients and elements not typically seen with seafood, the chef creates a journey of delightfully unexpected flavors.
And while seafood dominates their menu, other items include pizza and pasta. And with a new brunch menu, they've created a venue welcoming to any diner, no matter the time of day.
They've successfully combined upscale and comfort while keeping seafood at the forefront of their business. You definitely won't regret a trip to Waypoint.
Location: 1030 Massachusetts Ave, Cambridge, MA 02138
Final Thoughts
Seafood and the east coast go hand-in-hand. And when you're ready to enjoy a taste of fresh and delicious costal-fare, check out any of these great locations in Boston.