Take your dining experience up a notch by picking a spot that includes views just as fantastic as the options on their menu.
The Best Rooftop Restaurants in Boston
Contessa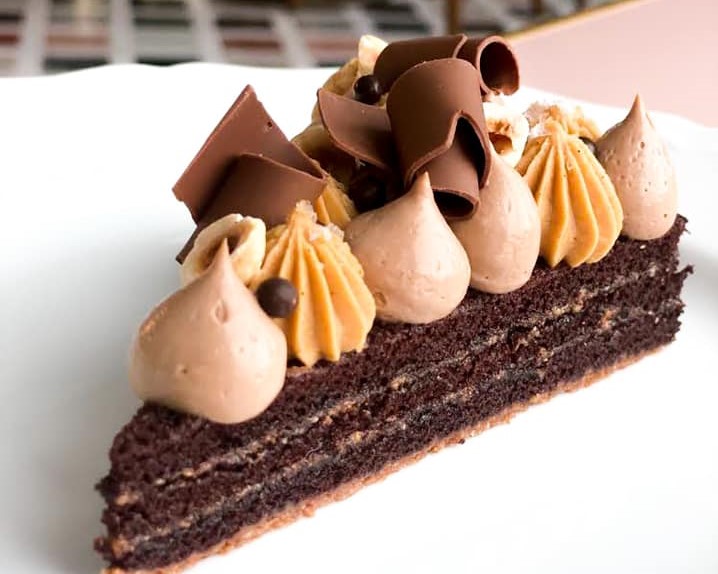 This Italian ristorante includes a signature rooftop where you can dine on their indulgent cuisine and enjoy views of the city.
Contessa includes a menu inspired by the foods of Northern Italy and brings those flavors for brunch, lunch, and dinner.
One of the more elegant Italian spots in Boston, it's the perfect stop for a special occasion. Their opulent rooftop dining features a marble bar surrounded by plush green velvet barstools.
This rooftop restaurant and bar are looked at as the crowning jewel of The Newbury. The Contessa is the perfect place to turn any day into an occasion.
Location: 3 Newbury St Rooftop, Boston, MA 02116
Deck 12
Here you'll find breathtaking views of not only downtown Boston but the waterfront too.
Deck 12 is a year-round rooftop restaurant and bar with a rotating menu of seasonal options.
Alongside a fresh and delicious menu, you'll find hand-crafted cocktails that make for the perfect end to a long week.
You'll discover this lounge on the 12th floor of the Yotel, which makes it a convenient stop for anyone in the downtown area.
Indulge in their fun brunch menu or stop in later in the day for a more savory selection of lunch and dinner plates. Deck 12 is one rooftop restaurant that will impress and delight all guests.
Location: 65 Seaport Blvd, Boston, MA
Dorchester Brewing Company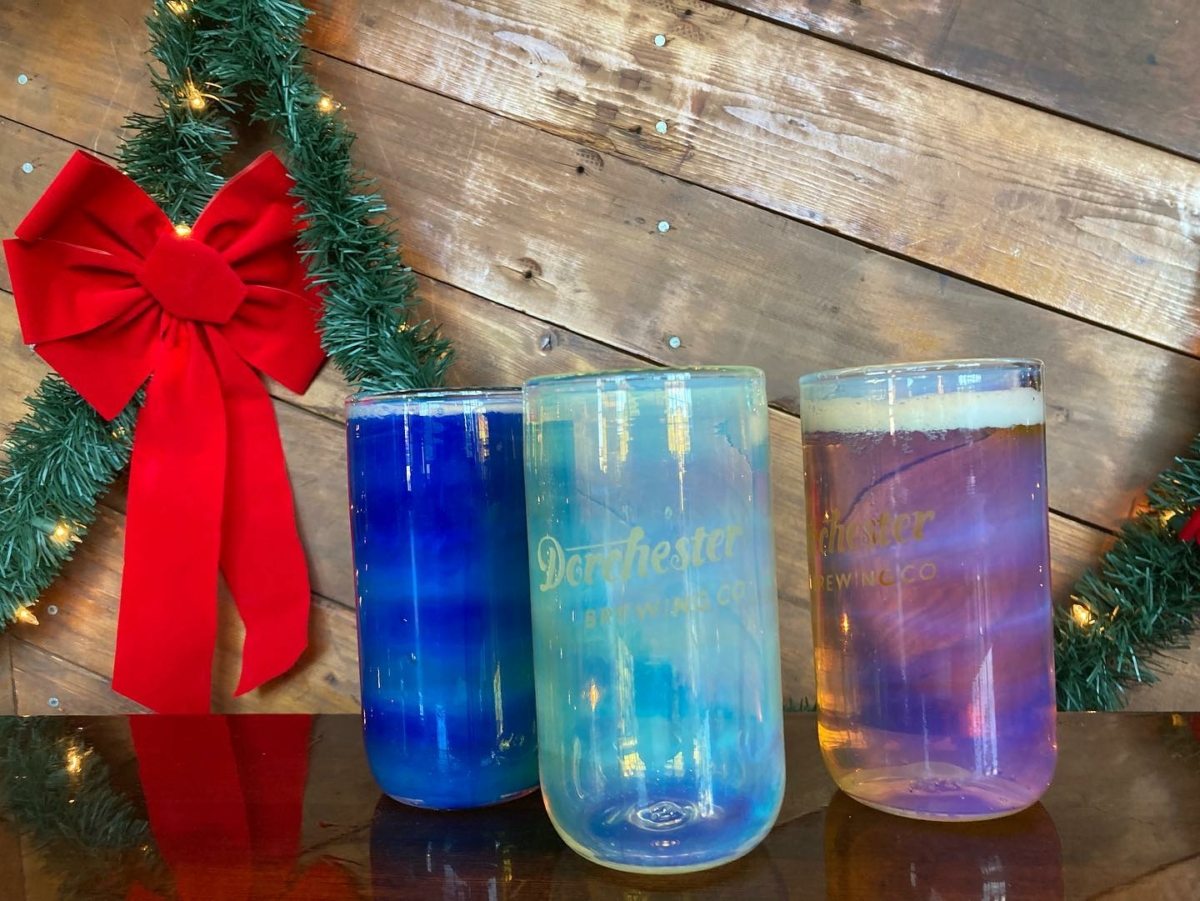 Not only will you get to enjoy one of the better rooftop views in the city, but you'll also get to drink some of the best craft beer at the same time.
Dorchester Brewing Company includes an incredible 20 taps of their own craft beer waiting to be poured and enjoyed with their BBQ cuisine and fantastic views.
The combination of sweet and savory perfectly compliments their selection of beer, cider, seltzers, and wine.
You'll find indoor and outdoor seating where you can enjoy the sights of Boston, plus tons of events throughout the month.
Dorchester Brewing Company is easily one of the best rooftop restaurants in the city.
Location: 1250 Massachusetts Ave, Boston, MA 02125
Earls Kitchen + Bar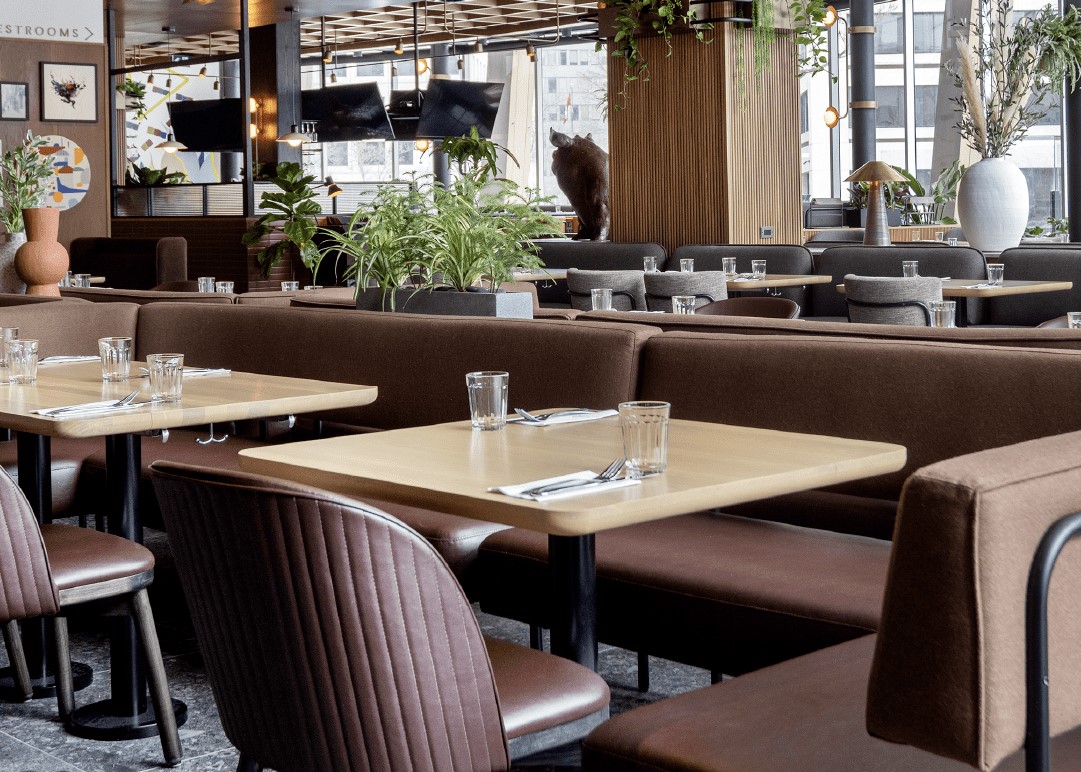 Here you'll find an upscale chain restaurant that serves an eclectic menu of gourmet and global comfort foods.
Earls Kitchen + Bar in Boston boasts a massive 14,000 sq ft space that includes a huge outdoor rooftop patio.
This space is the perfect stop year-round as they've added a greenhouse-type roof over the patio, so even on not-so-great weather days, you'll still be able to enjoy the sights.
The menu might just be more impressive than the views, with internationally inspired plates that are indulgent and perfect for any night out. Earls Kitchen + Bar is one rooftop bar you won't want to miss out on.
Location: 800 Boylston St, Boston, MA
Lifted Restaurant
Located within the Omni Hotel, you'll find this incredible rooftop space that includes a diverse menu to be enjoyed poolside.
Lifted Restaurant is the perfect stop on a sunny day to take a dip in the water or grab a bite to eat.
This restaurant and bar space is found on the 5th floor of the luxurious hotel that includes views of the Innovation District below.
Enjoy small bites paired with a crafted cocktail like their popular frozen options. When you have more of an appetite, opt for something more substantial like a 1-lb lobster roll.
Lifted Restaurant is the perfect place to lounge and take in the sights of Boston.
Location: 450 Summer Street, Boston, MA 02210
Legal Sea Foods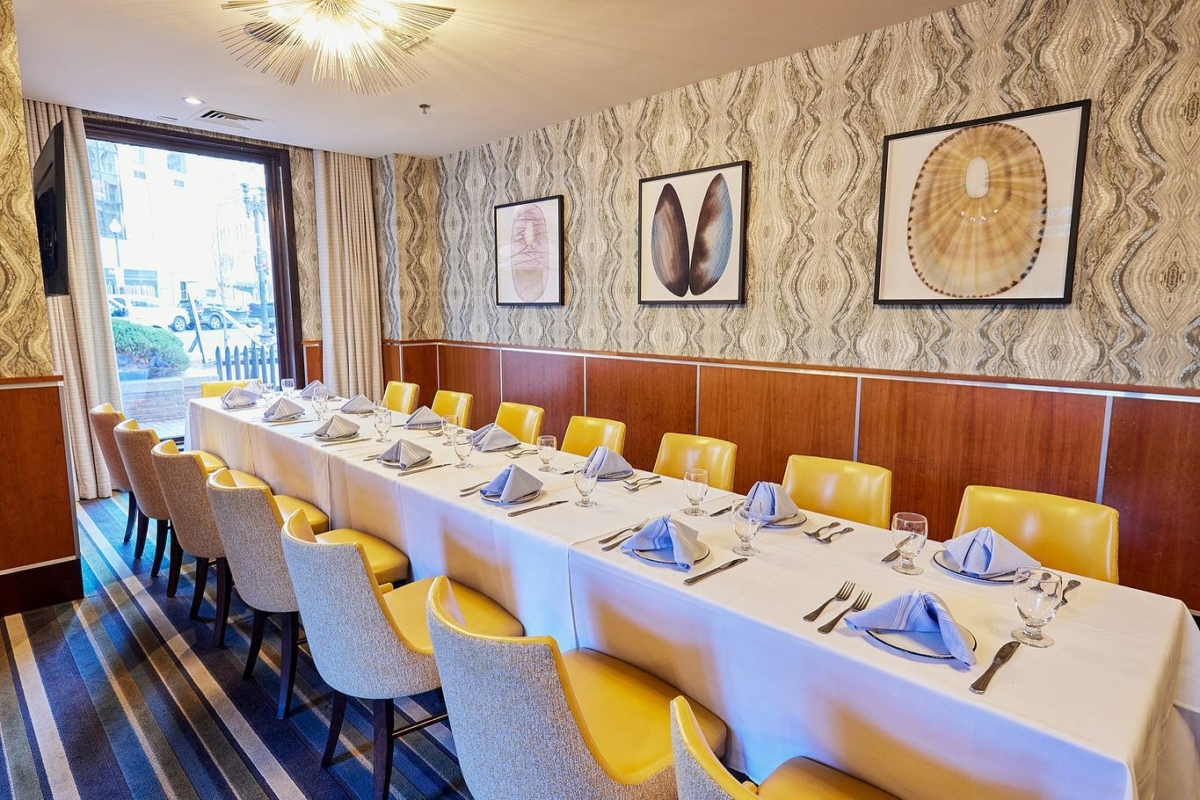 This massive 3-story restaurant along the waterfront in Boston is the perfect stop for a rooftop meal.
Legal Sea Foods includes a menu of delectable sea fare dishes to indulge in while taking in views of the city and water surrounding the space.
They opt for a pier-to-plate process purchasing local and seasonal ingredients for only the highest quality and most delicious food.
The best part is their rooftop space is open year-round, so you don't have to wait for nice weather to plan a visit. Make Legal Sea Foods your next stop for rooftop dining.
Location: 270 Northern Ave, Boston, MA 02210
Pier 6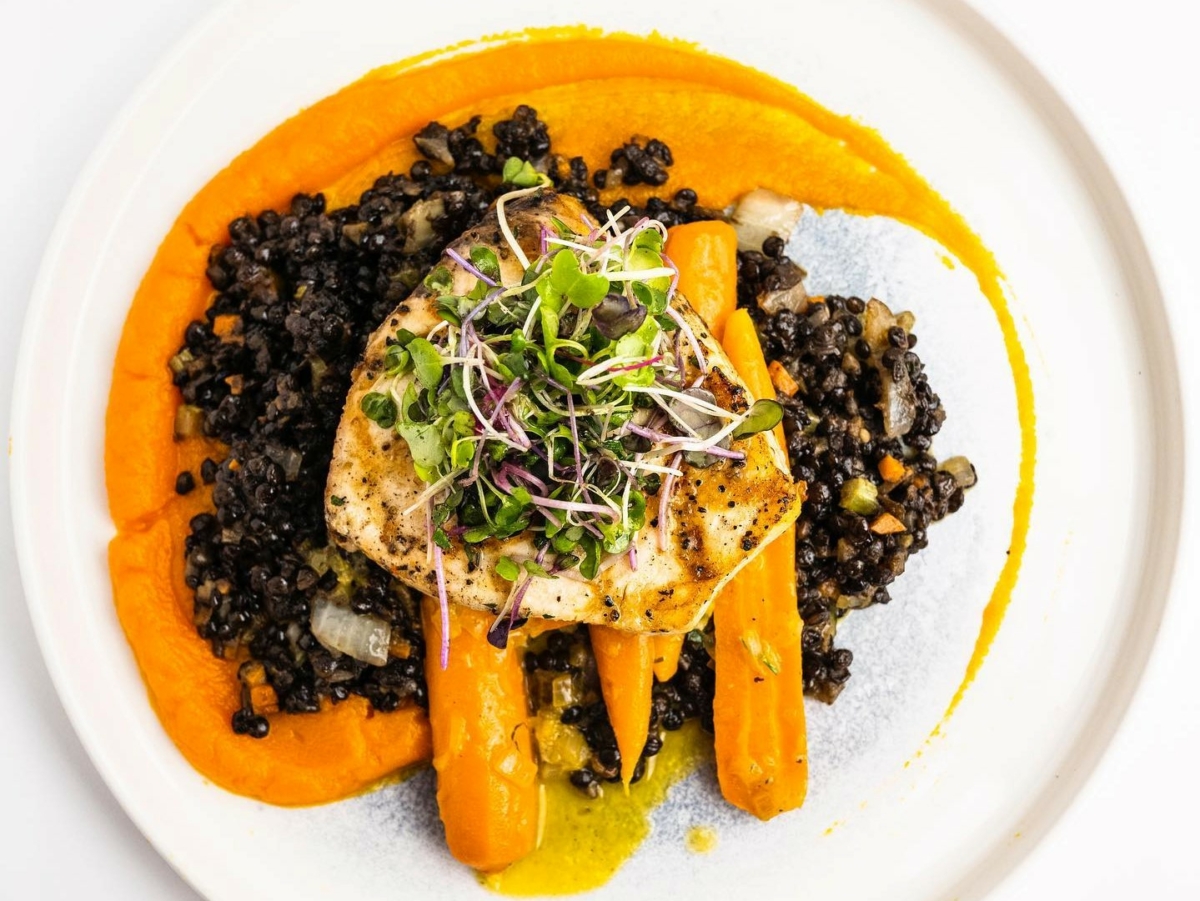 You'll find this rooftop space connected to the Navy Yard just a 10-minute walk from Boston's famous North End.
Pier 6 is a casual seafood spot right on the waterfront that includes a rooftop deck and makes a great stop for after-dinner drinks.
This waterfront destination features views of both the skyline and harbor to be enjoyed with a crafted cocktail or classic New England dishes.
Here they focus on seasonal and local ingredients, so you're always enjoying the freshest and highest quality cuisine when you stop in. Pier 6 is a rooftop destination in Boston, perfect for any night out.
Location: 1 8th St, Boston, MA
Sam Adams Boston Taproom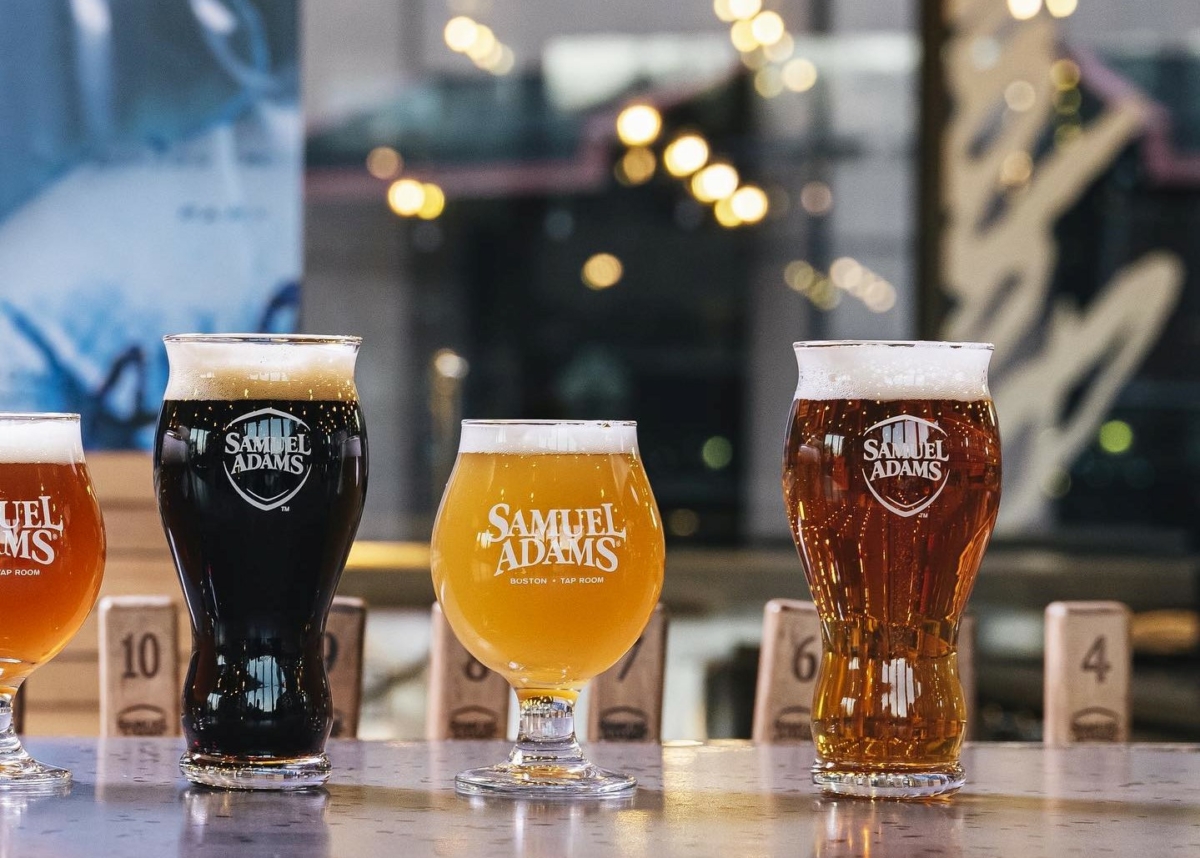 This nationally-recognized brewery happens to be based out of Boston, and it's also a great spot to enjoy drinks and eats with a view of the surrounding city.
Sam Adams Boston Taproom isn't their flagship spot, but it is a large contemporary space that features tasty bar snacks to pair with their beers on tap.
In fact, there are 20 draft lines to pick from, plus three different bar areas to pick from. Grab a pint and head to their rooftop deck, which features views of the surrounding downtown.
Sam Adams Boston Taproom is one rooftop bar that brings in locals and tourists alike.
Location: 60 State St, Boston, MA
Six West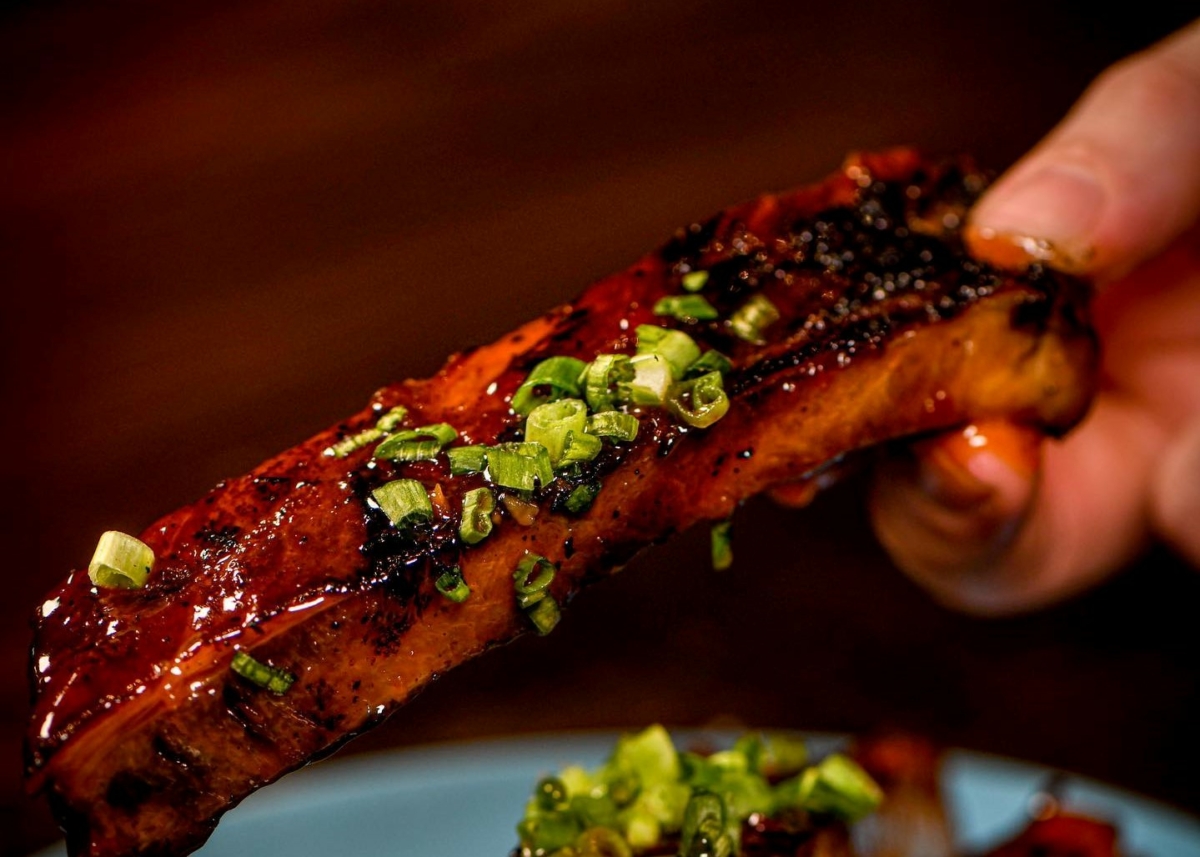 This rooftop spot resides within the Cambria Hotel in South Boston and makes the perfect stop for a drink and dinner. Six West features a menu of incredible Italian cuisine with a few twists.
To go along with this mix-up of traditional Italian eats, you'll find curated cocktails, and they even feature a pretty unforgettable brunch that's far from the basic breakfast offerings.
Their far-from-average menu will be the perfect option no matter what group you bring. This breezy rooftop space at Six West features views of the city skyline, and this Southie spot is popular for a reason.
Location: 6 W Broadway, Boston, MA 02127
Trillium Brewing Company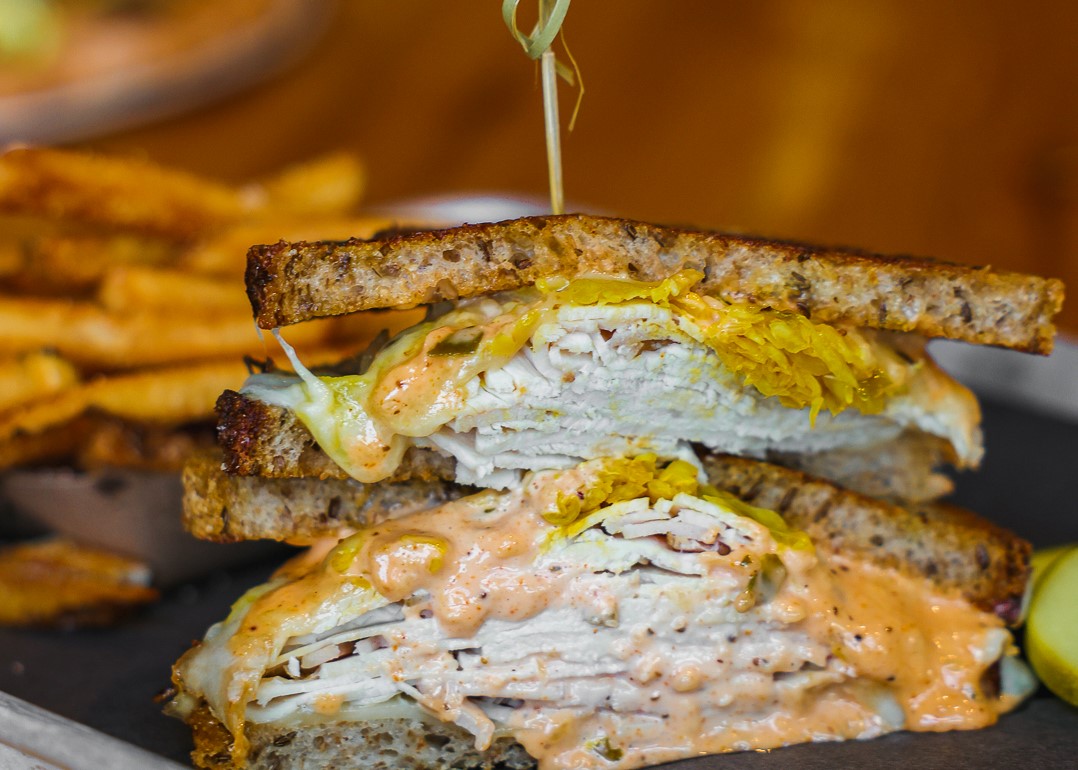 This two-story taproom features locally brewed beer in a casual, upbeat environment that's perfect for any group to gather.
Trillium Brewing Company includes a patio where you can indulge in their beers and large restaurant menu, but you'll want to head to the rooftop bar for draft pours on the weekends.
The menu features local and seasonal high-quality ingredients transformed into bright and flavorful items that you'll want to go back to over and over again.
The drinks on draft frequently rotate as they're always brewing something new. Trillium Brewing Company is a great rooftop getaway to indulge in the views of the city alongside local brews.
Location: 50 Thompson Pl, Boston, MA 02210
Final Thoughts
Turn any evening into an unforgettable experience with views of the city and a fresh breeze while dining at any of these Boston rooftop restaurants.