As a city on the seaside, it's not surprising that some of the best eats in Boston are found within the ocean-side Seaport District of Boston.
The Best Restaurants in Seaport District Boston
The Barking Crab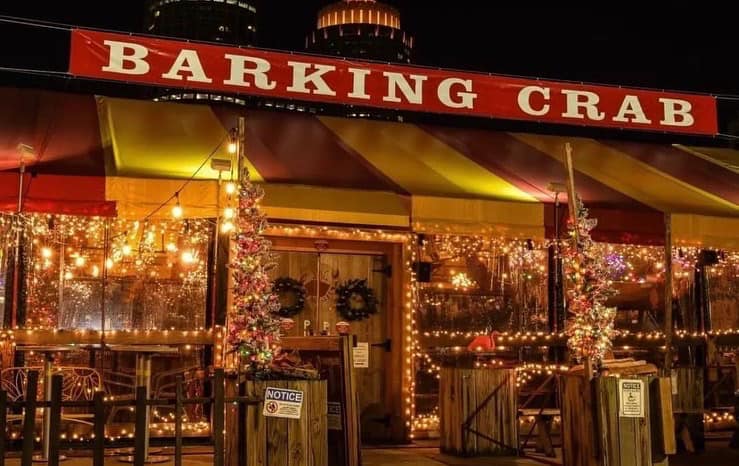 Located along the historic Fort Point Channel, this is one of the most beloved restaurants in the city.
The Barking Crab is a lively waterfront spot that serves up a menu filled with fresh local seafood in a welcoming open-air environment.
Enjoy views of Boston Harbor while you dine on your favorite seafood meals, including the classic lobster roll.
While this restaurant is only open seasonally, once the warm weather comes out, locals and visitors flock to this seaside eatery to indulge in their delectable cuisine.
The Barking Crab is a staple in the Seaport District of Boston.
Location: 88 Sleeper St, Boston, MA 02210
Chickadee

Born in New England yet inspired by the Mediterranean, you'll find quite the culinary experience awaits you at Chickadee.
This chic restaurant serves up cuisine and cocktails inspired by the beautiful Mediterranean and the culture there.
Located within the Innovation and Design building, it's relatively easy to locate within the Seaport District.
Having received national honors for its innovative and authentic plates, it's a go-to for locals and visitors alike.
They utilize ingredients from local farmers and markets, too, so everything you dine on is fresh and sustainable. Chickadee is a great example of the Mediterranean in the city of Boston.
Location: 21 Drydock Ave, Boston, MA 02210
Committee
Just like another on our list, this Seaport District-based restaurant focuses on Mediterranean cuisine but with more of an emphasis on Greek-inspired meals.
The committee is inspired by a modern-day ouzeri which would be found in Greece and features multiple lounges and bars to relax and enjoy.
This vibrant and welcoming space creates the perfect backdrop for indulging in a meal, no matter the occasion.
Shareable plates and creative cocktails help to create a fun atmosphere unlike any other. The committee is a great spot to visit when you're in the mood for Greek-Med fare.
Location: 50 Northern Ave, Boston, MA 02210
Legal Harborside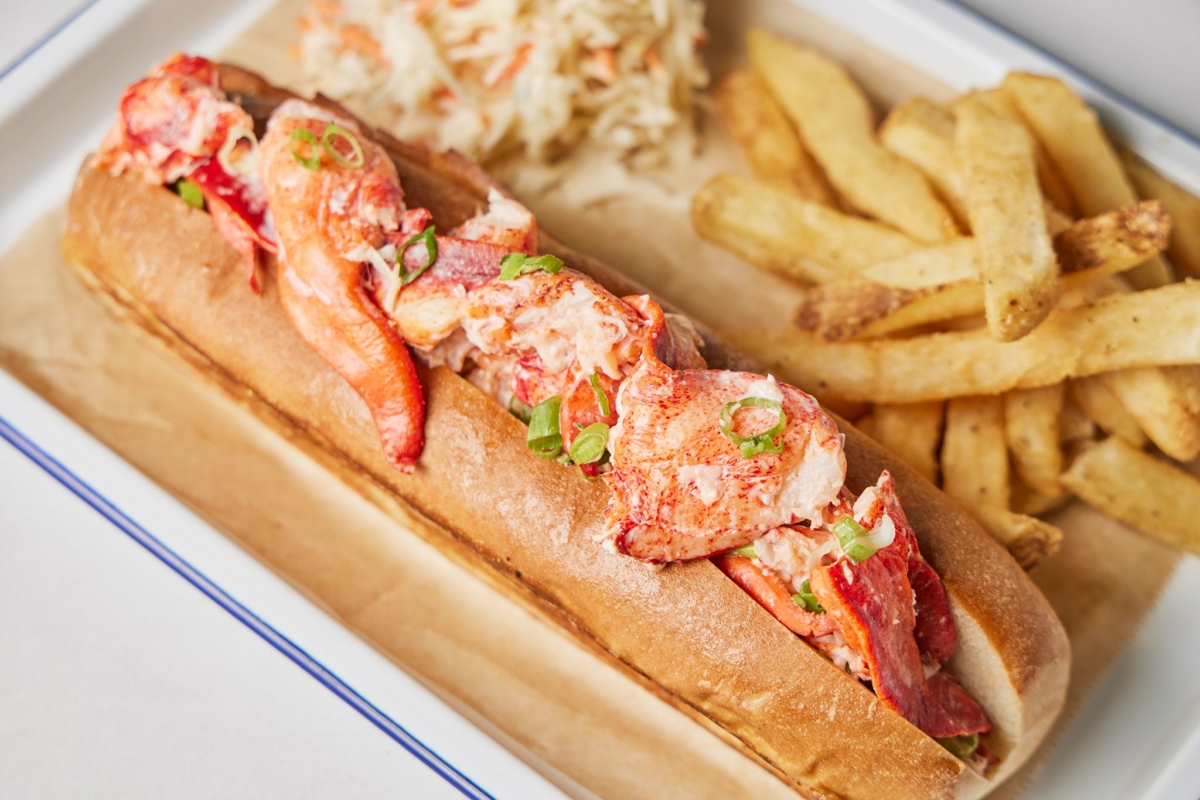 While this New England eatery has multiple locations all around Boston and the state, this location on the seaside in Boston offers some of the best views during dinner.
Legal Harborside is part of Legal Seafoods, and this space boasts multiple levels of dining space and bars, plus a rooftop deck for soaking up the sunshine during nice weather.
This is their flagship property and contains a massive 20,000 sq ft of seating spaced out over 3 floors.
Enjoy seafood favorites, a raw bar, oysters, and other classic meals when you join Legal Harborside for a meal.
Location: 270 Northern Ave, Boston, MA 02210
Lolita Fort Point
Take a break from all the seafood of the Seaport District and indulge in Mexican fare instead.
Lolita Fort Point is a sprawling spot with elevated Mexican-inspired cuisine, crafted cocktails, chandeliers, and murals.
Here you'll find an ultra-modern take on classic cuisine, including a sophisticated approach. While this isn't their only location, either makes the perfect backdrop to enjoy a meal with friends and family or on a date.
You'll be impressed with the fusion of modern-Mexican eats that feature a nod to Boston's local cuisine.
The unexpected twist creates intrigue, and they serve dishes you won't find at any other restaurant in the city.
Indulge in this unforgettable experience; your first trip to Lolita Fort Point definitely won't be your last.
Location: 253 Summer St, Boston, MA 02210
Menton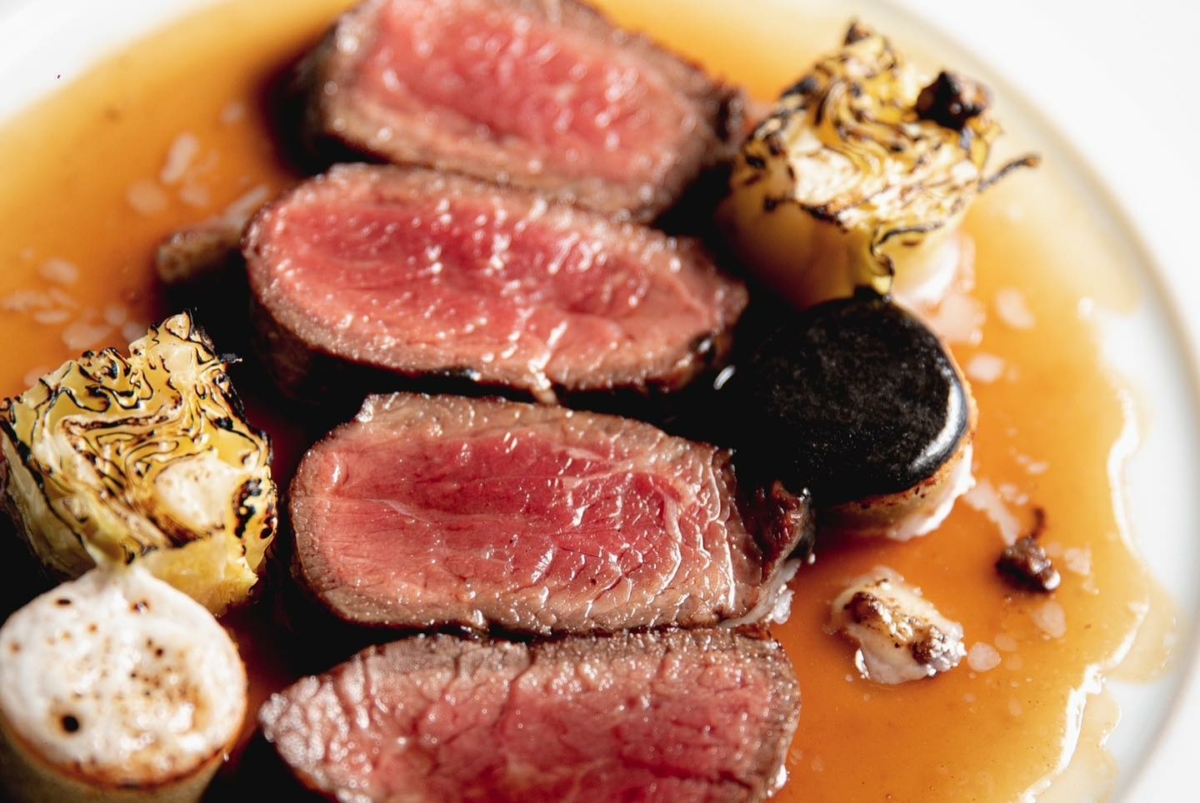 Another Boston restaurant from the talented chef Barabara Lynch, this space focuses on a menu made from French-Italian fusion dishes.
Menton features their unique dishes, a tasting menu, and a wonderful drink menu within a luxurious setting in the Seaport District.
They focus on using seasonal and fresh ingredients, local whenever possible, so the menu is constantly changing and evolving to utilize whatever is best.
Enjoy the chef's tasting menu and even upgrade the experience by tying in a wine pairing. No matter what time of the year you go or what the occasion is, you'll be impressed by the experience of Menton.
Location: 354 Congress St, Boston, MA 02210
Nautilus Pier 4
Enjoy the classic combination of surf and turf while taking in views from the patio of this Seaport District destination.
Nautilus Pier 4 is brought to you by 3 of the most up-and-coming culinary entrepreneurs of the city, bringing together steak, seafood, and a weekend raw bar.
As one of the newer additions to the restaurant scene in this area, they're quickly making a name for themselves as a premier restaurant in Boston.
Plan a party with a group reservation or stop in for a weekend meal to indulge in their raw bar.
No matter what you're craving, you'll be impressed with the land and sea options, including combinations, of Nautilus Pier 4.
Location: 300 Pier 4 Blvd, Boston, MA 02210
Row 34
Find this classic Boston restaurant in the historic Fort Point neighborhood, where you'll get to indulge in an oyster bar and classic fish dishes.
Row 34 is a stylish brick and wood eatery in the Seaport District that's perfect for appreciating both the history of the city and the local seafood found here.
Placed into a historic renovated textile warehouse, they have the perfect spaces for a meal with family, drinks with friends, or even the perfect environment for a casual date night.
You'll get to enjoy freshly caught fish from the pier, cold beer on tap, and some of the best oysters around at Row 34 in Boston.
Location: 383 Congress St, Boston, MA 02210
Sportello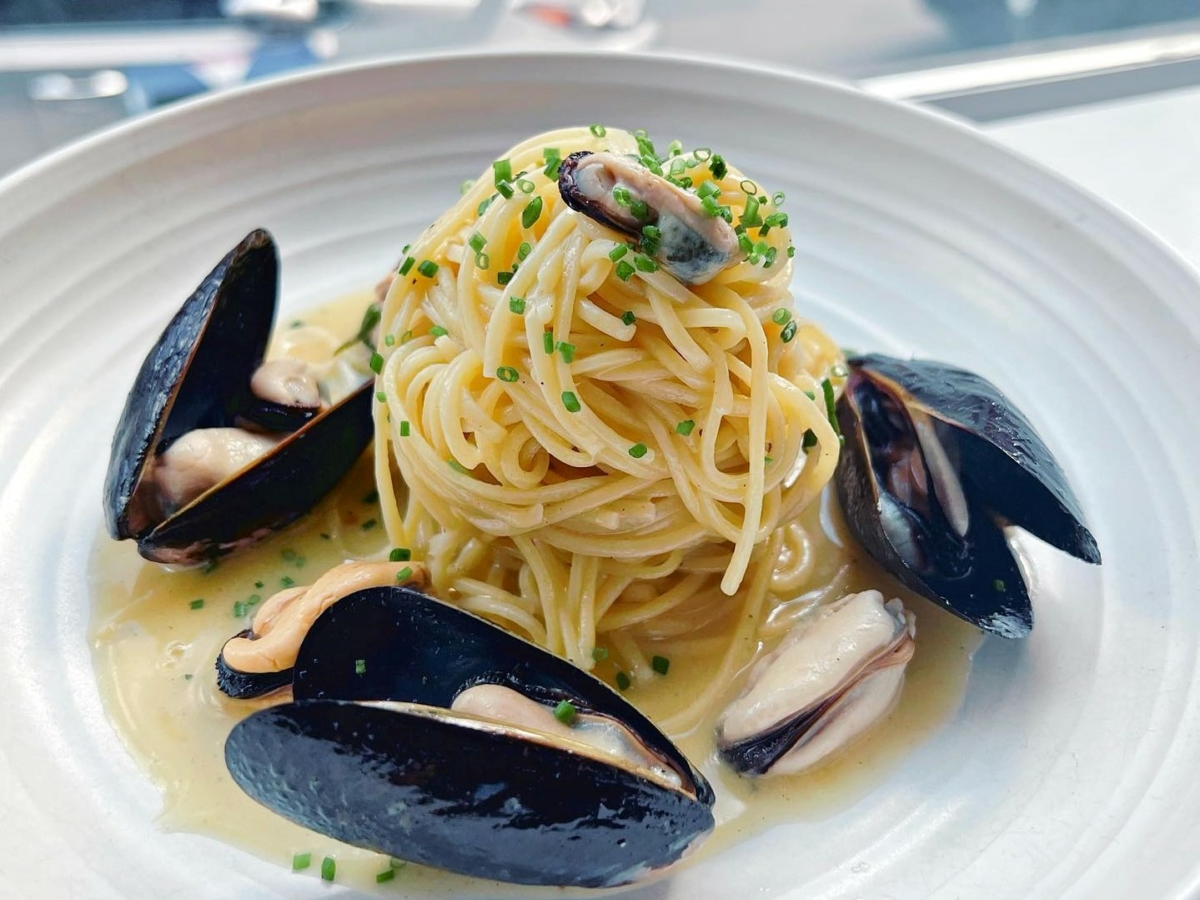 Here you'll get the best of modern and the old world as this take on a classic diner from Barabara Lynch creates a great go-to for Italian-inspired eats.
Sportello focuses on a menu of trattoria-inspired meals that are the perfect option for lunch or dinner.
Inside you're met with bright white seating, large windows, and an airy feel. All pasta on the menu is made by hand from scratch, just like everything else they serve.
Enjoy little bites over a glass of wine with friends on the weekend, or plan a weeknight date. No matter the occasion, Sportello is the perfect answer in the Seaport District.
Location: 348 Congress St, Boston, MA 02210
Woods Hill Pier 4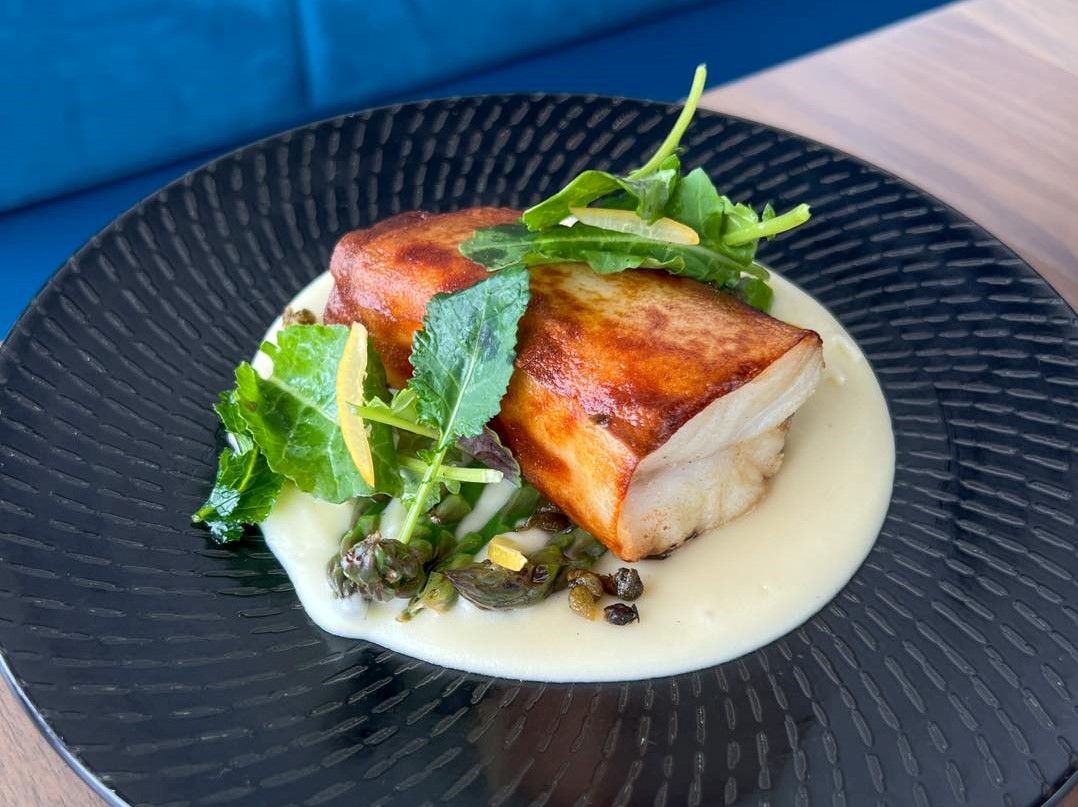 Not far from another restaurant on this list, you'll quickly fall for this easy-going seafood specialty restaurant.
Woods Hill Pier 4 is brought to you by an owner and chef duo that is dedicated to serving some of the best oysters, seafood, steak, and experiences in the city.
The focus here is the thoughtful and careful execution of classic dishes starting with the moment the ingredient leaves the farm.
Everything here is flavorful yet sustainable, meaning you can feel good about the delectable food you're enjoying.
In fact, the menu is composed of ingredients that come from their very own 360-acre farm. Woods Hill Pier 4 brings a whole new meaning to fresh and sustainable dining.
Location: 300 Pier 4 Blvd, Boston, MA 02210
Final Thoughts
In the Seaport District, you'll find more than just great views of the nearby Boston Harbor.
The cuisine and restaurants found throughout this neighborhood will be a fresh take on all your favorite meals, from seafood to Italian and even more.