You don't have to wait for vacation to treat yourself to a rooftop cocktail. Boston has plenty of great places to enjoy delicious libations while taking in the breathtaking waterfront city skyline.
The Best Rooftop Bars in Boston
Contessa Boston
Enjoy views of the city while dining on Italian cuisine and fine cocktails.
Contessa Boston is an opulent rooftop bar attached to The Newbury, paying homage to villas of Northern Italy.
The decor is reminiscent of an art deco era, with luxurious textures and finishes that are dramatically eye-catching.
They consider this the crown jewel atop the restaurant and the perfect place to sip a cocktail while catching sunshine and enjoying the Boston skyline.
Indulge in the nostalgia and elegance of the Contessa Boston.
Location: 3 Newbury St, Boston, MA 02116
Daedalus Restaurant
Located just outside Boston and a short walk from Harvard Yard, you'll find this popular place to grab drinks with friends.
Daedalus Restaurant is a chic converted greenhouse with American meals, and classic cocktails served on their patio roof deck.
The pub-like feel is cozy and welcoming for getting a bite to eat off their elevated tavern fare-inspired menu.
After dinner, get a craft beer or cocktail and sip from on top of their outdoor rooftop deck.
Casual and perfect for any occasion, the rooftop bar at Daedalus Restaurant should be your next night out.
Location: 45 ½ Mt Auburn St, Cambridge, MA 02138
Deck 12
Treat yourself to a night out at this fun cocktail lounge on the 12th floor.
Deck 12 is your go-to rooftop bar for year-round drinks and shareable plates with friends.
This ski-themed bar is perfect for any evening, complete with converted gondolas and Adirondack chairs, plus it's heated.
You'll be surrounded by the Boston skyline as you dip bread and meats into gooey fondue or graham crackers into melty chocolate and toasted marshmallow.
It only gets better because they serve brunch along with the crave-able fare available all day.
Deck 12 is the answer to all your rooftop bar dreams.
Location: 65 Seaport Blvd, Boston, MA 02210
Dorchester Brewing Co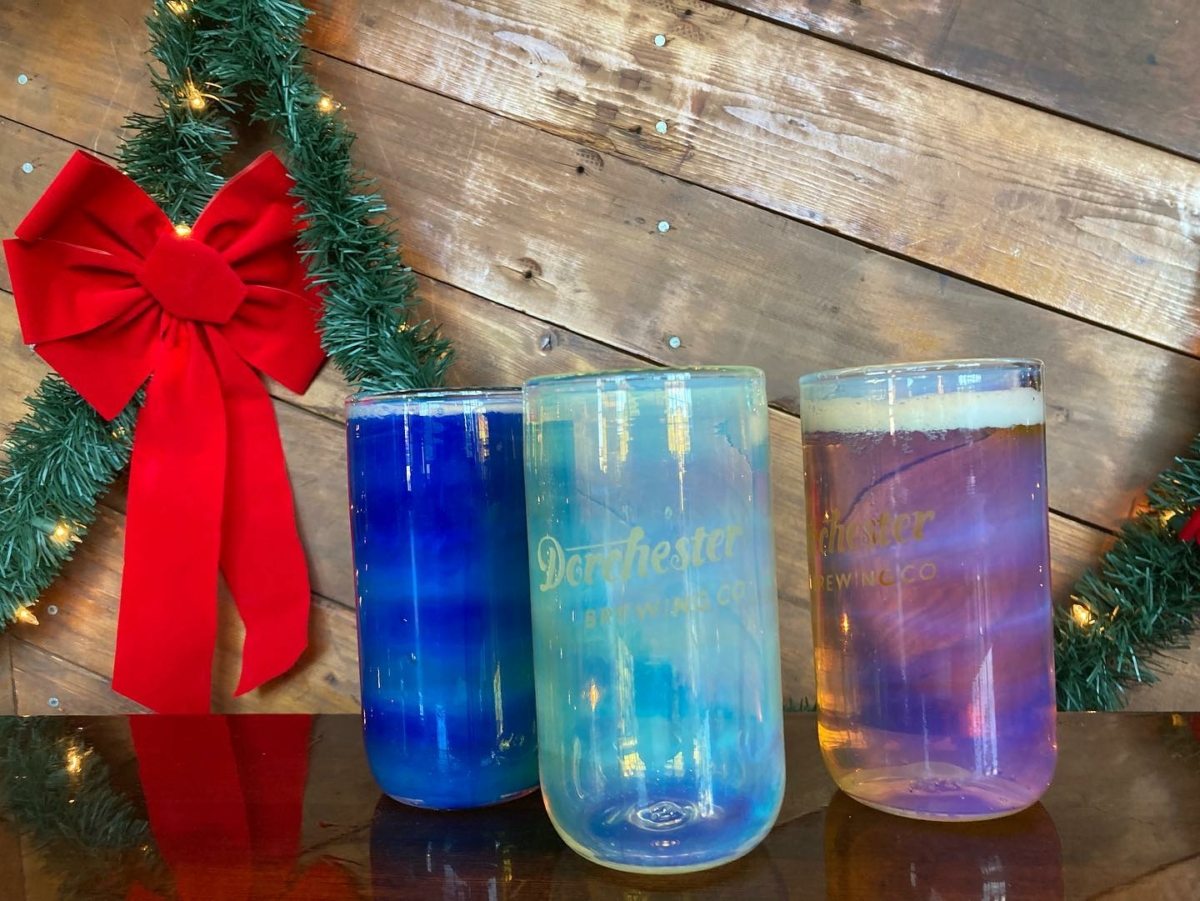 Craft beer lovers will be more than excited about the offerings at this local spot.
Dorchester Brewing Co is a 20-tap facility that brews its own beers and has plenty of outdoor spots to consume them, including a rooftop area.
In this renovated warehouse, you'll find a glass-enclosed tap room for you to sip on all the house-made libations.
These city views make for the perfect backdrop to hang out with friends and play skee ball or one of their other arcade games before indulging in the BBQ also onsite.
Dorchester Brewing Co is offering a whole new type of rooftop bar.
Location: 1250 Massachusetts Ave, Boston, MA 02125
Earls Kitchen + Bar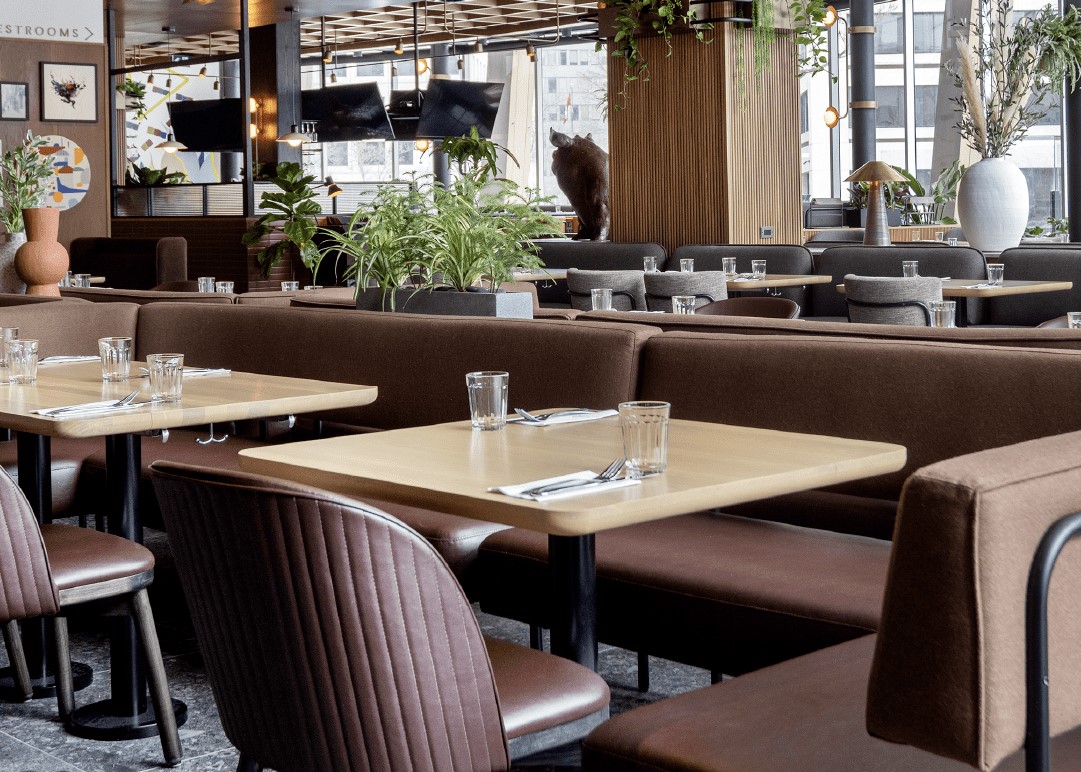 It's not often that burgers and elegance are found in the same spot, but this rooftop bar begs to differ.
Earls Kitchen + Bar is a sleek, upscale chain that serves globally–inspired comfort food along with crafted cocktails in an elevated space.
This rooftop space is reminiscent of a greenhouse with ample seating for small groups or couples.
Plus, there are built-in heaters for when the weather doesn't cooperate.
You're sure to find something you love, whether it be a handcrafted cocktail or a unique burger, and enjoy great views while at Earls Kitchen + Bar.
Location: 800 Boylston St Unit 107, Boston, MA 02199
The Lexington
At Cambridge Crossing, you'll find this sleek and elegant bar and restaurant.
The Lexington is a space dedicated to elevated homestyle ristorante meals in an open greenhouse layout.
This is a bright, airy, and comfortable place where the bartenders are happy to create something unique and make a dinner recommendation too.
Enjoy views of the surrounding area through the green-house glass walls and ceiling.
The unique plates and libations will keep you coming back for more if the views don't first. The Lexington is one of the best rooftop bars in the area.
Location: 100 N First St, Boston, MA 02141
Lookout Rooftop Bar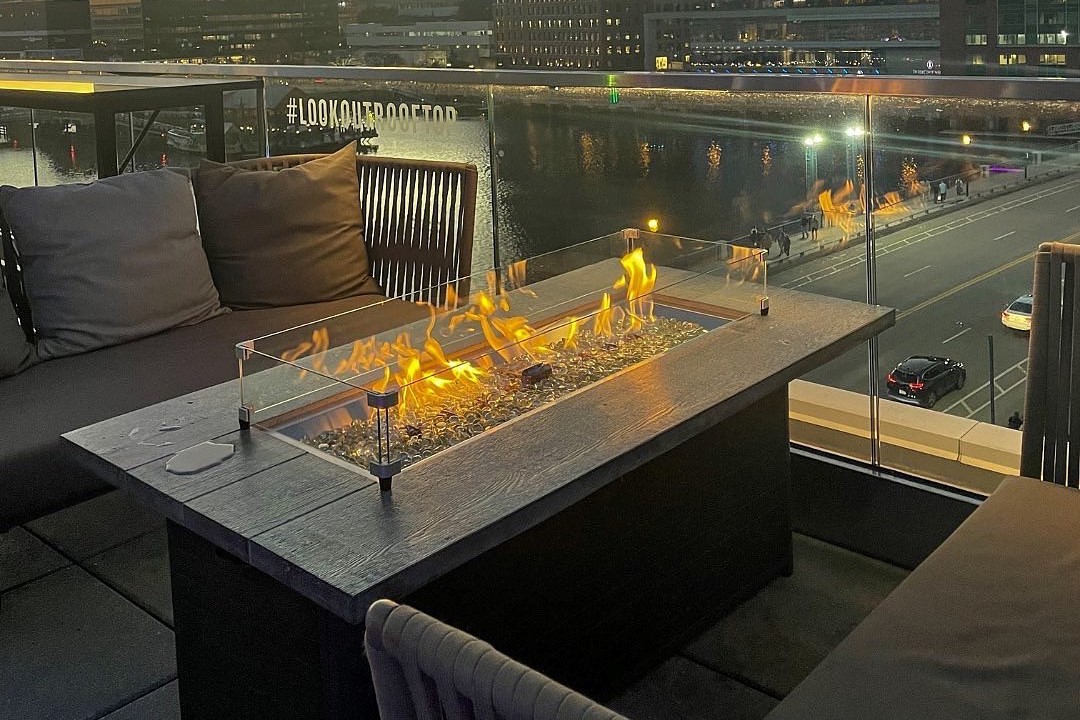 Within The Enjoy hotel in the harbor area, you'll find this loungey bar with ocean views.
Lookout Rooftop Bar has intimate seating around fire pits and plenty of cocktails to sip on over conversation with friends.
You'll be staring across the harbor at yachts, cruise liners, and skyscrapers, along with enjoying the natural sea breeze.
All while snacking on small plates and craft cocktails from the convenient bar.
Even in the colder months, you'll find insulated domes filled with lights and heaters, perfect for a unique meal or night out while still enjoying the views.
Lookout Rooftop Bar is one place that can't be missed.
Location: 70 Sleeper St, Boston, MA 02210
Six West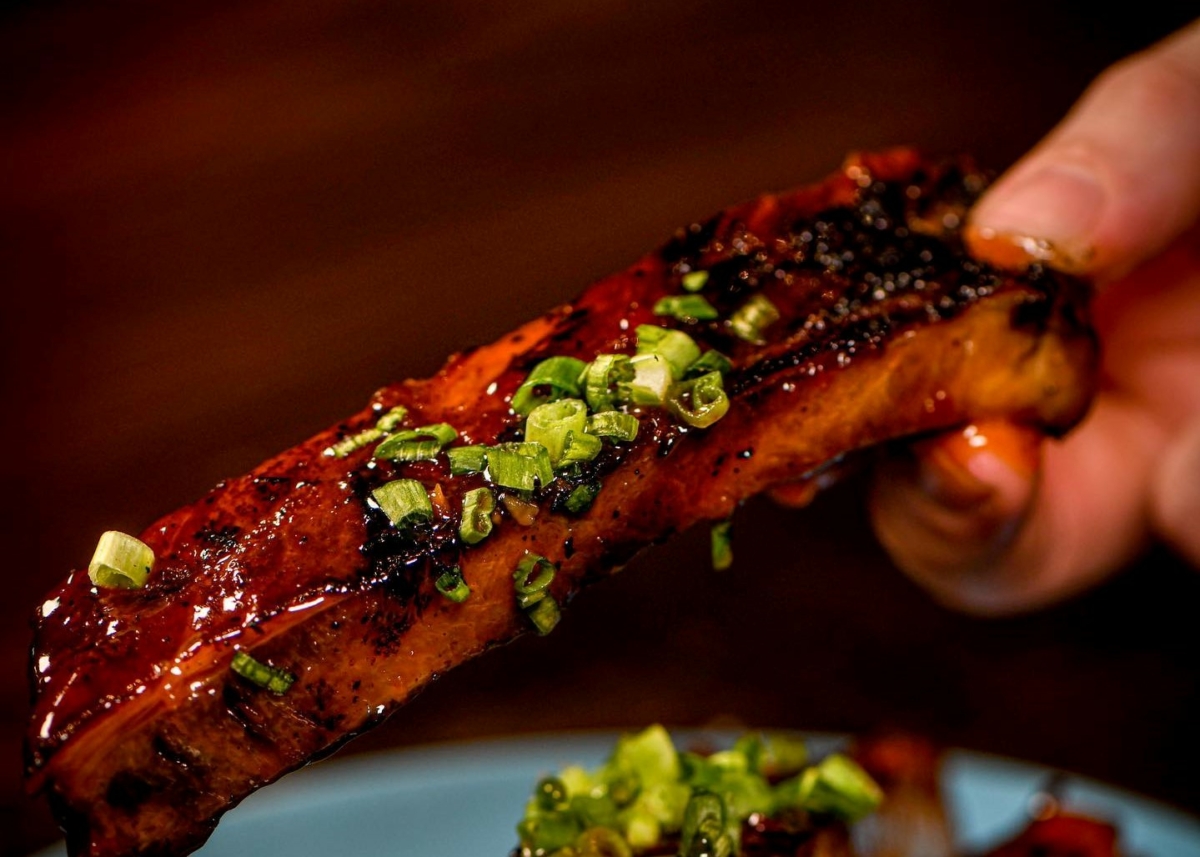 Within the Cambria Hotel, you'll find this elegant and contemporary rooftop bar featuring some of the best city views.
Six West includes intimate seating areas along with a bar area where you can enjoy libations and a restaurant downstairs perfect for starting or ending the night.
While there's no food served on the rooftop patio, you won't miss it with the tasty drinks handcrafted by talented bartenders in a lively and spacious deck area.
Let your next night out be filled with a backdrop of the city skyline with a visit to Six West's rooftop bar.
Location: 6W Broadway, Boston, MA 02127
Trillium Brewing Co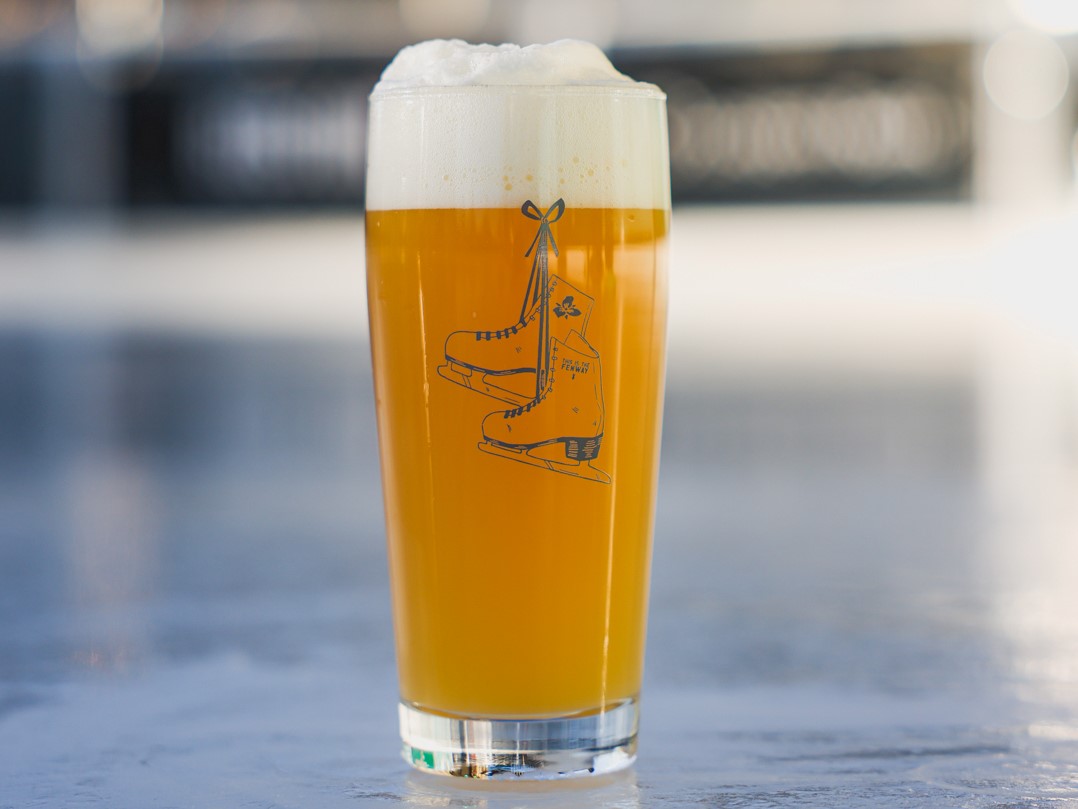 Stop into the Boston location of one of New England's favorite craft breweries to also enjoy views of the city.
Trillium Brewing Co includes a two-floor taproom and full-service restaurant, plus a full rooftop deck available for draft pours.
The beers on draft are always changing as new beers come out of the fermenters, so there's always something new to try.
Plus, the food menu, perfect for a meal before heading to the roof for a drink, changes seasonally too.
The rooftop terrace is filled with greenery and barrels, the perfect decor for any brewery.
Trillium Brewing Co is the perfect place for craft beer with backdrop views of the city of Boston.
Location: 50 Thompson Pl, Boston, MA 02210
W Boston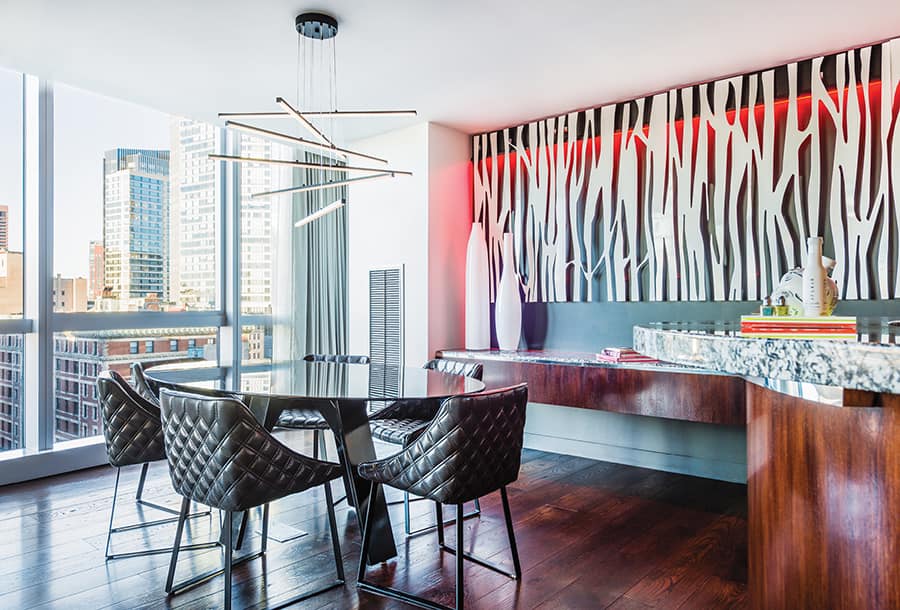 You'll find these rooftop bars within W Boston right in the heart of the city.
W Boston includes multiple bar and restaurant locations in one building, including their seasonal rooftop spots, Beer Garden @ W, and W Urban Oasis.
These inviting outdoor spaces are perfect for sipping on beer, cocktails, or wine and on any occasion.
These unique spaces allow you to spend time with friends in a unique environment and take in all the sights and sounds of bustling Boston down below.
W Boston is filled with delights around every corner, so when the weather is right, head out to their rooftop bars to enjoy the sunshine and drinks of your choice.
Location: 100 Stuart St, Boston, MA 02116
Final Thoughts
Dine among the stars, or just while looking at them. Rooftop views create the perfect backdrop to any evening, and Boston has plenty to explore.