Just like NYC, the city of Boston contains its very own Chinatown neighborhood that's filled with culture, shops, and restaurants, all inspired by Asian-Americans and Asian cultures.
The Best Restaurants in Chinatown Boston
Dumpling Cafe
Here you'll find a popular late-night spot in Chinatown that features a lengthy menu of meals inspired by a few different cultures.
Dumpling Cafe features tons of options, including dumplings, Taiwanese and Sichuan specialties.
They're conveniently located, and everything on the menu is well-priced, which makes this a great choice for dining for nearly any meal, 7 days a week.
They're best known for the dumplings on their menu, all made from scratch using the freshest high-quality ingredients.
All this, plus a friendly and welcoming atmosphere, are what make Dumpling Cafe a great choice for a meal in Chinatown.
Location: 695 Washington St, Boston, MA 02111
Empire Garden
In this massive vintage theater space, you'll find banquet-style Chinese dishes and cart service dim sum. Empire Garden includes a menu of traditional eats in a unique setting.
They're well known for the dim sum, some even going as far as to say it's the best offered in the city of Boston.
Plus, the massive dining space means that even during their busiest times of the day, there's plenty of seating to pick from.
The environment creates a special feeling making this more than just another quick-service Chinese restaurant in the city.
You'll be impressed, and don't be surprised if you plan your next trip to Empire Garden before your first meal is even over.
Location: 690 Washington St, Boston, MA 02111
Hei La Moon

Located in the heart of Chinatown, you'll find this popular sprawling Boston restaurant that includes a bi-level banquet hall.
Hei La Moon creates an open-concept atmosphere with traditional decor and serves a menu of dim sum and other classic dishes.
While this isn't their original location, it's a much-needed upgrade that allows them to serve even more customers their delicious sought-after meals.
Here you'll find two menus, one containing dim sum dishes and the other featuring more traditional Chinese plates. Kung Pao, Moo Shi, Mandarin cuisine, and so much more.
Add Hei La Moon to your list of must-visit restaurants in the bustling Chinatown.
Location: 83 Essex St, Boston, MA 02111
Peach Farm
This busy and hidden restaurant found in Chinatown features a menu of Chinese family-style dining with an emphasis on fresh seafood options.
Peach Farm is a go-to in Boston for high-quality and unique Chinese plates you may not find at other restaurants in the area.
They focus on consistently delicious food so that every experience will include unforgettable meals.
You'll be impressed with the seasonal items, which include fresh-caught seafood and other local produce, but even their permanent menu items will quickly become your favorites.
The massive menu may make it hard to cut down to just a few items, but that just means you'll need to come back for more. Peach Farm is a great spot in Chinatown for seafood-focused Chinese dishes.
Location: 4 Tyler St, Boston, MA 02111
Pho Pasteur
Here you'll find a quick-serve spot for delicious Vietnamese cuisine in large portions.
Pho Pasteur brings together a menu of delectable noodle soups and other traditional dishes that will be irresistible.
Since 1991 this Chinatown spot has been celebrating Vietnamese cuisine, offering a variety of delicious noodle soups, rice plates, and other delicacies.
They use only the freshest and highest quality ingredients in each dish, but you wouldn't believe it, looking at their affordable prices.
This central location makes it a great place to stop by for a quick mid-day meal or dine with friends after work. Pho Pasteur is exactly the Vietnamese restaurant you've been looking for.
Location: 682 Washington St, Boston, MA 02111
The Q
When Mongolian-style hot pot dining is what you're after, Chinatown in Boston has the perfect answer.
The Q includes a large menu of sushi and Chinese dishes featured within an airy and trendy location.
Here you'll be met with dishes that both warm your body and lifts your spirit with traditional flavors and cooking methods.
A great option when you want a healthy meal without cutting out the delicious flavor, plus the family-friendly atmosphere is great for any group.
Indulge in the daily promotions and happy hour from 4-6 and 9-close or stop by for a mid-day meal. No matter when you stop in, your first visit to The Q definitely won't be your last.
Location: 660 Washington St, Boston, MA 02111
Shabu Zen
Within Chinatown, you'll find this restaurant inspired by Japanese culture and cuisine.
Shabu Zen is considered to be Boston's best authentic Japanese restaurant featuring tabletop hot pot feasts.
Here they use only the freshest and highest quality ingredients that ensure the best experience of these traditional meals without ever having to leave Boston.
You'll be able to pick from a variety of meats, seafood, and vegetables that can be either cooked to order or served to the table for you to cook yourself.
Sabu Zen is a go-to for authentic Japanese food in Chinatown.
Location: 16 Tyler St, Boston, MA 02111
Shojo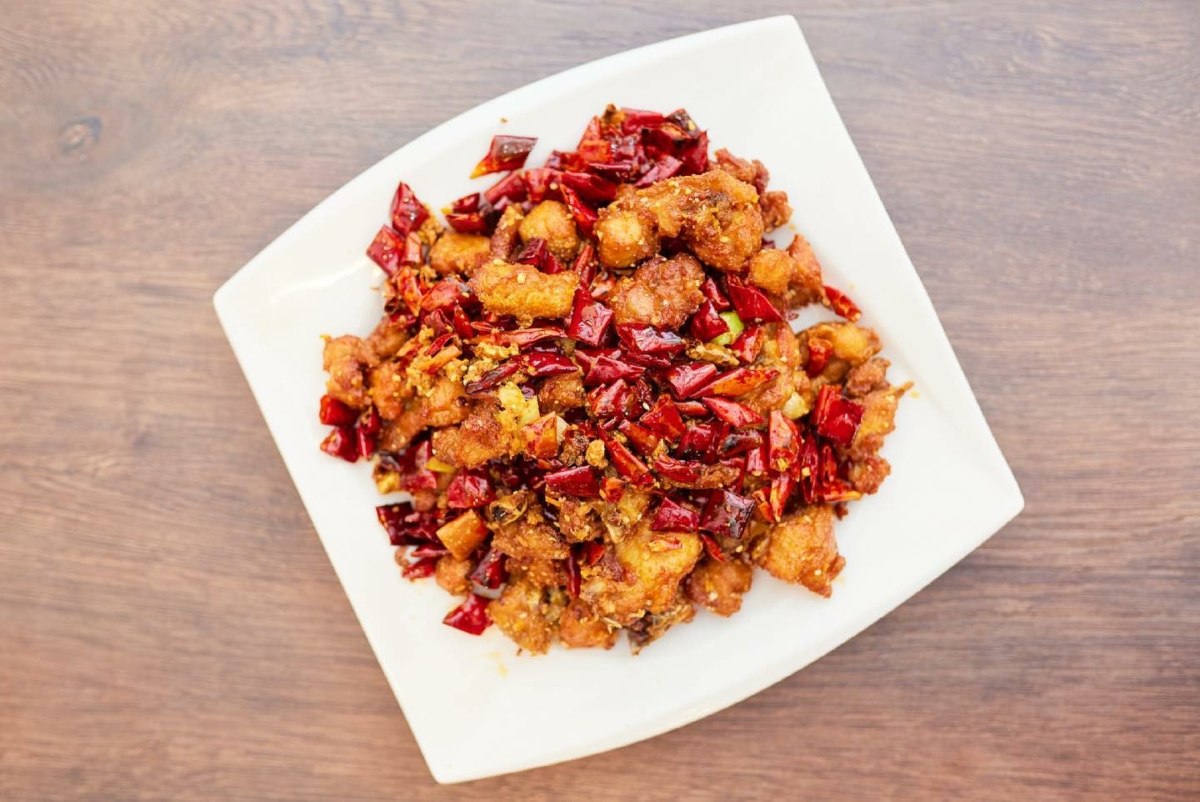 When it comes to late-night spots in Chinatown, this inspired gastro pub is the place to be. Shojo is a trendy space featuring elaborate murals and a menu of Asian-inspired meals.
Here you'll get to indulge in a new take on Asian cuisine with a modern flare not found elsewhere in the city.
Along with these delectable plates, you'll also be impressed with crafted cocktails and the best Japanese spirit list you'll find in the city.
There's a focus on the menu here of small, shareable plates, so diners are encouraged to share conversations with friends or family and try new things. Shojo is the perfect Chinatown spot for nearly any occasion.
Location: 9 Tyler St, Boston, MA 02111
Taiwan Cafe
Another Asian-inspired restaurant with meals inspired by popular Taiwanese cuisine.
Taiwan Cafe specializes in delicious and authentic plates that use only the highest quality ingredients for each and every dish.
Tons of your favorites can be found on this menu, including crab rangoon, spring rolls, braised pork, and so much more.
You'll be impressed with the rich flavors and fresh food served here; it will quickly become a go-to for a mid-day meal or for a quick and filling dinner after a long day.
Taiwan Cafe is one of the best restaurants found in Chinatown in Boston.
Location: 34 Oxford St, Boston, MA 02111
Winsor Dim Sum Cafe
Casual doesn't have to mean boring, and even though this is a laidback space, you'll be impressed with the made-to-order dim sum dishes found here.
Winsor Dim Sum Cafe is a casual tea room that features traditional Chinese dishes alongside classic dim sum plates served from carts.
While the space itself is no-frills, the food will surprise and impress you with rich flavors and fresh ingredients in each dish.
Overall this is a very homey and comfortable place to indulge in all your favorite Chinese dishes. Winsor Dim Sum Cafe is always a good choice for a meal when in Chinatown.
Location: 10 Tyler St, Boston, MA 02111
Final Thoughts
No longer venture to the bustling NYC to indulge in authentic meals in Chinatown; Boston has their very own neighborhood filled with restaurants inspired by some of your favorite Asian cuisines.