While Boston is well known for Italian and Irish cuisine, Indian food is also prominent in the area. Here are the places you'll want to visit for delicious and authentic Indian-inspired meals.
The Best Indian Food in the Boston Area
Himalayan Bistro
Here you'll find a relaxing venue that serves up a menu of thoughtfully presented Indian and Nepalese cuisine.
Himalayan Bistro is found in West Roxbury and is well worth the trip to indulge in these authentic and comforting dishes.
They are the first restaurant of their kind in the greater Boston area that serves up these authentic Nepali dishes.
Everything on the menu is going to be healthy and nourishing while also remaining practical and delicious.
Two different menus are offered, one at lunch and another at dinner, so you'll have to visit both meals for a full taste of their kitchen.
You'll find all your favorites plus a few things you probably haven't tried at Himalayan Bistro.
Location: 1735 Centre St, West Roxbury, MA 02132
Madras Dosa Co
Try Indian cuisine with a more modern approach at this impressive chain eatery.
Madras Dosa Co is a contemporary restaurant featuring sweet and savory pancakes plus some vegetarian options too.
Dosas are a classic South Indian dish similar to a pancake that can be created with many flavors and stuffed with tons of tasty combinations.
What makes this experience even more exciting is you get to watch them make the dosas live with their open kitchen.
The options are endless here, with over 120 ingredients and 50 types of dosas to pick from. Madras Dosa Co is the perfect option for a quick delicious meal.
Location: 55 Boston Wharf Rd, Boston, MA 02210
The Maharaja
This spacious eatery includes two floors that feature large windows that overlook Harvard Square.
The Maharaja serves up all the classic Indian dishes, including your favorites, in one of the most comfortable eateries in the city.
You'll be impressed with the authenticity of each of their dishes, and the menu changes with the seasons, so there's often something new to try.
Start with samosas or paneer tikka before moving on to tandoori specialties or their large selection of vegetarian features.
The Maharaja is a great choice for delicious and authentic Indian cuisine in the Boston area.
Location: 57 John F. Kennedy St, Cambridge, MA 02138
Masala Square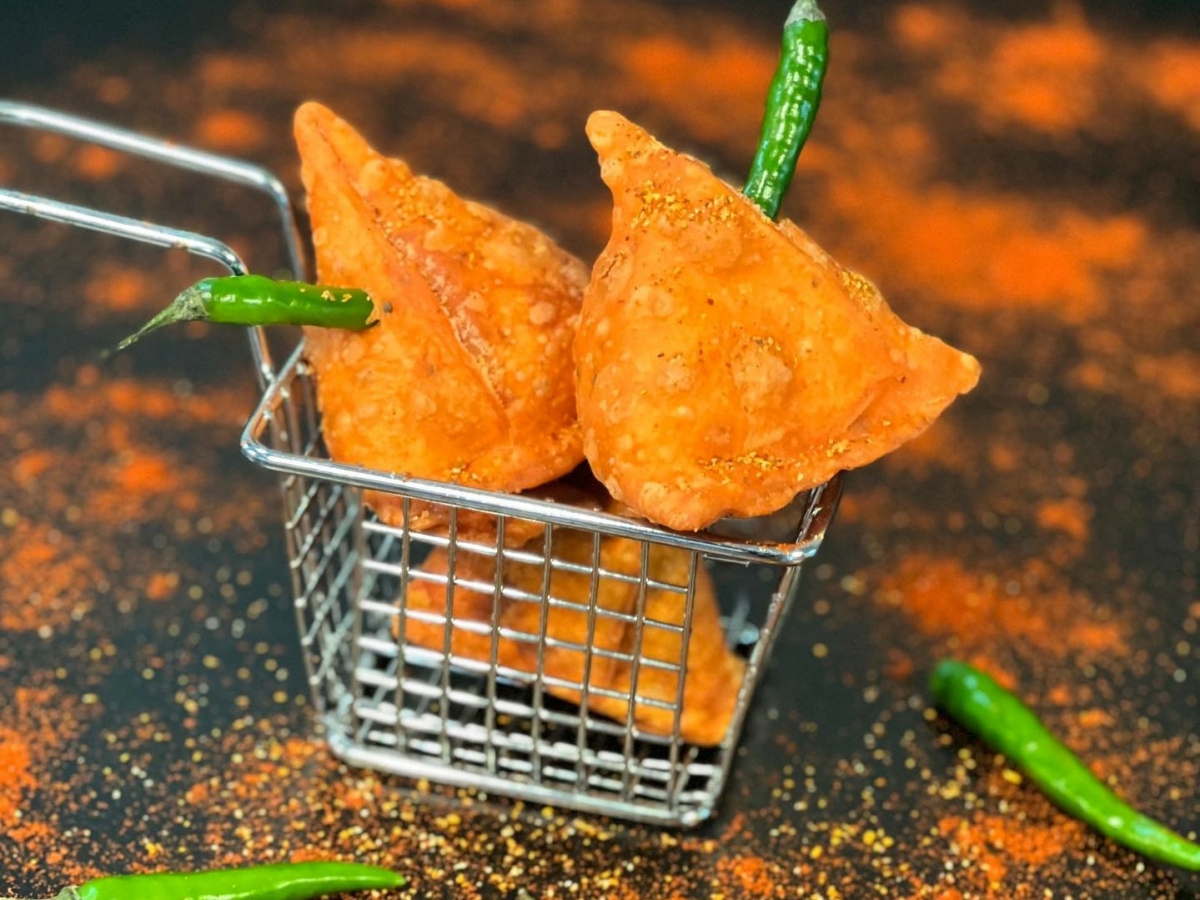 This popular local eatery is worth the trip to Somerville for traditional Indian eats.
Masala Square features a menu of authentic flavors and recipes with a healthy modern twist.
Everything you'll find here is prepared from scratch using only the highest-quality ingredients and the utmost care when preparing.
They believe in supporting clean and healthy lifestyles, so the menu reflects that. They even feature some of your favorite authentic dishes in vegan, dairy-free, and gluten-free options so everyone can indulge no matter their dietary restriction.
Masala Square is a terrific example of excellent Indian cuisine in the Boston area.
Location: 23 Union St, Somerville, MA
Mela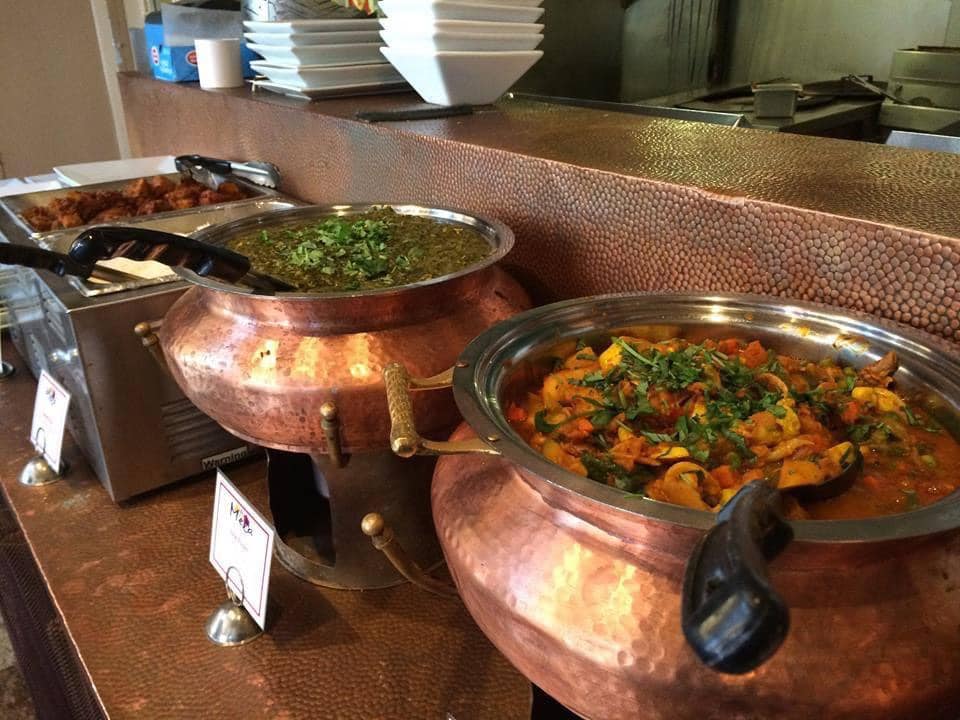 As the popularity of Boston's South End grows, this is one restaurant whose popularity continues to increase as well.
Mela is a locally owned eatery and the first Indian restaurant in this up-and-coming neighborhood in Boston.
Here you'll find an elegant and impressive environment that's perfect for a date night or occasion.
On the menu, you'll find a wide variety of options, including classic curries and tandoori specialties, plus creative Indian-inspired cocktails.
Dine on their delicious meals at the restaurant or order them for pick up, even delivery, when you don't feel like going anywhere. Mela is a great choice for authentic Indians in the city of Boston.
Location: 578 Tremont St, Boston, MA
Passage to India
This local restaurant is no newbie to the game; they've been serving up delicious Indian food in the city of Cambridge for years.
Passage To India is a go-to for their delicious curries and other recipes made from house-ground spices served up in close and cozy quarters.
They're a popular lunch destination, partially because of the delicious food and quick service, but also the specials available only mid-day.
Indulge in Indian bread, tandoori specialties, rice dishes, vegetarian options, plus so much more. The Passage To India, located in Cambridge, is well worth the short drive for authentic cuisine.
Location: 1900 Massachusetts Ave, Cambridge, MA
Punjabi Dhaba
Another fantastic Indian restaurant in the city of Cambridge, this counter-serve spot may be the most laid-back on this list.
Punjabi Dhaba is a great option for quick and cheap food that doesn't lack flavor or quality.
Here you'll find a menu full of Indian street food, including options you may not find in other spots. To make the atmosphere more fitting, you'll find Bollywood music playing throughout the space.
Serving the area since 1998, they've continued to be a go-to for authentic flavors and delicious, high-quality food. Punjabi Dhaba is worth the trip to Cambridge for this #1 Indian roadside cafe.
Location: 225 Hampshire St, Cambridge, MA
Shanti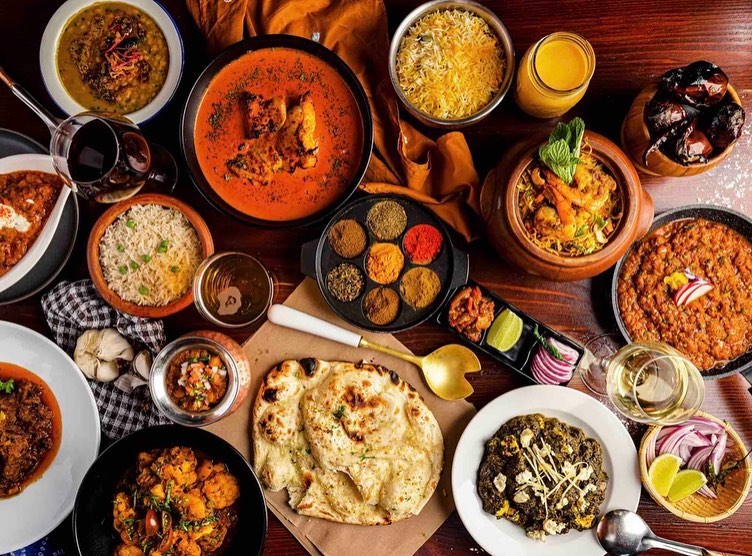 Open since 1999; this local Indian restaurant knows a thing or two about delicious and authentic eats.
Shanti restaurant proudly serves Indian and Indian subcontinent meals for over 20 years.
No matter what dish it is you're craving, they've got you covered with a range of classic and authentic meals.
Start your meal with samosas or tikka before moving on to an indulgent meal of butter chicken or your favorite tandoori items.
They even offer catering for your next big event to make it easy and tasty. Shanti is one Indian restaurant in Dorchester that will keep you coming back for more.
Location: 1111 Dorchester Ave, Dorchester, MA
Tikki Masala
Jamaica Plain is well known as a destination for great and unique restaurants, and this is no exception.
Tikki Masala is a low-key Indian restaurant that serves up a wide variety of familiar and comforting dishes that you'll go back to over and over again.
Just like the neighborhood, this restaurant celebrates the diversity of cuisine with these authentic and crave-able recipes coming from their kitchen.
Here you'll find healthy foods made from original recipes, and they even offer delivery. It doesn't get much better than Tikki Masala when it comes to traditional Indian food around the city of Boston.
Location: 3706 Washington St, Jamaica Plain, MA
Zam Zam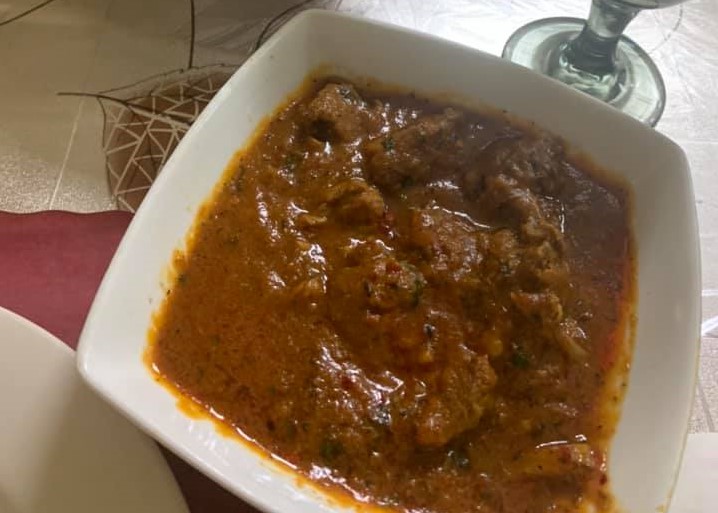 Featuring both traditional Indian and Pakistani cuisine, this is a one-of-a-kind restaurant in the Boston area.
Zam Zam is a modest and low-key venue that makes the perfect setting for indulging in traditional dishes.
Perfect for any group or occasion, you and your friends will be impressed with the delicious options available on their menu.
You'll find halal, vegan, and vegetarian options among all the other classic items to pick from.
Start with samosas or roti before moving on to more filling options like paneer dishes or masala. Zam Zam makes a trip to Medford for dinner well worth the drive.
Location: 42 Riverside Ave, Medford, MA
Final Thoughts
You don't have to travel too far for authentic and inspired Indian cuisine all around the Boston area.