On a beautiful day, the last thing you want is to be stuck inside. These Boston restaurants know that feeling and instead open up patio spaces for dining in the beautiful summer weather.
The Best Restaurant Patios in the Boston Area
Alcove
You'll find one of the best patio spaces in the city, located right next to both TD Garden and North Station.
Alcove is found in the West End of Boston and is redefining what it means to be a neighborhood restaurant.
Here you'll find a menu of regionally spruced cuisine inspired by the Mediterranean in an energetic environment, including the popular patio space.
Find a combination of warm hospitality, coastal dishes, and an award-winning wine list. All of these things are made even better while enjoyed on the brick patio under an umbrella-clad table.
Alcove is the perfect place to head for delicious food on a warm day.
Location: 50 Lovejoy Wharf, Boston, MA 02114
B&G Oysters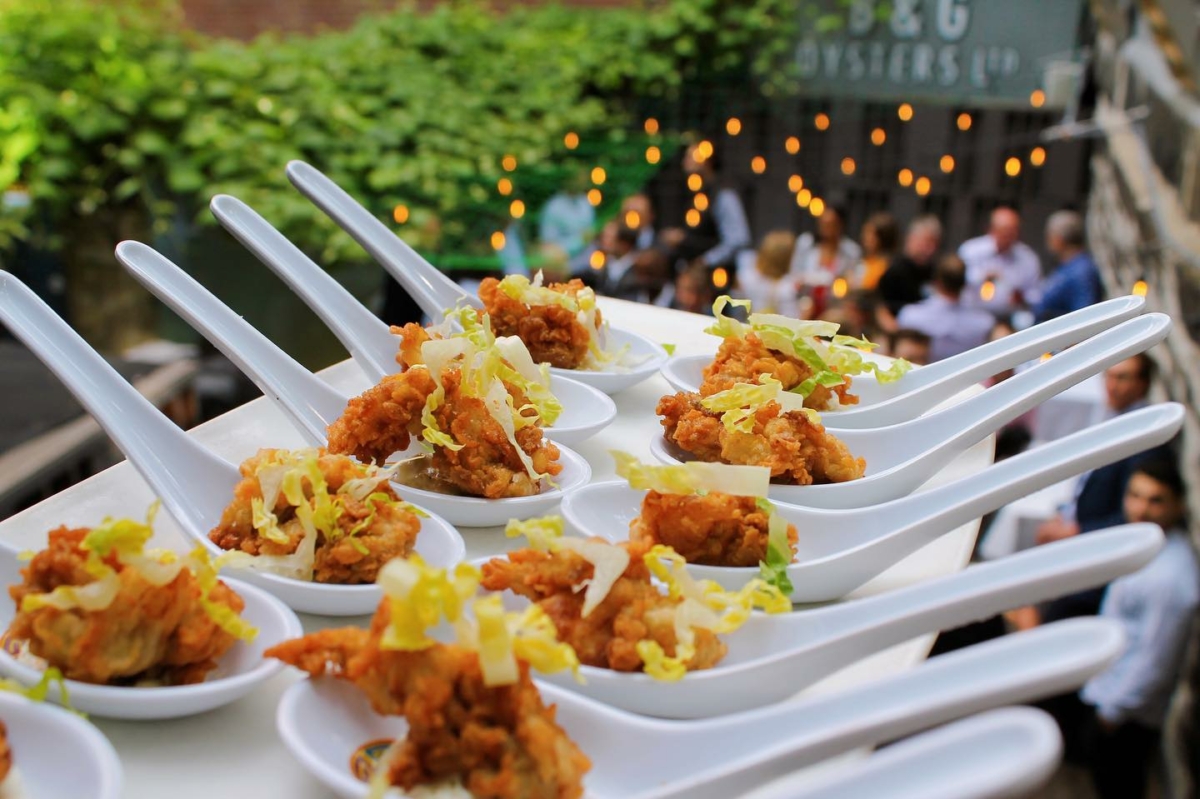 In Boston's South End, you'll find this fantastic patio space that's paired with cuisine from a famous local chef.
B&G Oysters is a space created by chef Barbara Lynch that features a modern take on the classic oyster bar in a fun and cozy space.
On nicer days, head to their outdoor patio, adjacent to the indoor dining room, to take in the greenery and brick-filled space.
Here you can settle in to enjoy a glass of wine or indulge in a classic seafood dish with a modern twist. You'll be impressed and in love with both the patio space and food at B&G Oysters.
Location: 550 Tremont St, Boston, MA 02116
Ciao Roma
When you're in the mood for a trip to Italy without the hassle, this is the perfect stop in Boston.
Ciao Roma is a Roman-inspired Italian restaurant in the heart of Boston's historic North End, so even the buildings around you will offer an Old World elegance and feel.
Overlooking the oldest public square in the country, you'll have the opportunity to dine on delicious Italian cuisine while sitting at a white-table cloth-covered table and under a bright red sun umbrella.
The perfect place to indulge in a traditional pasta dish while on the patio is Ciao Roma.
Location: 5A North Square, Boston, MA 02113
Fat Baby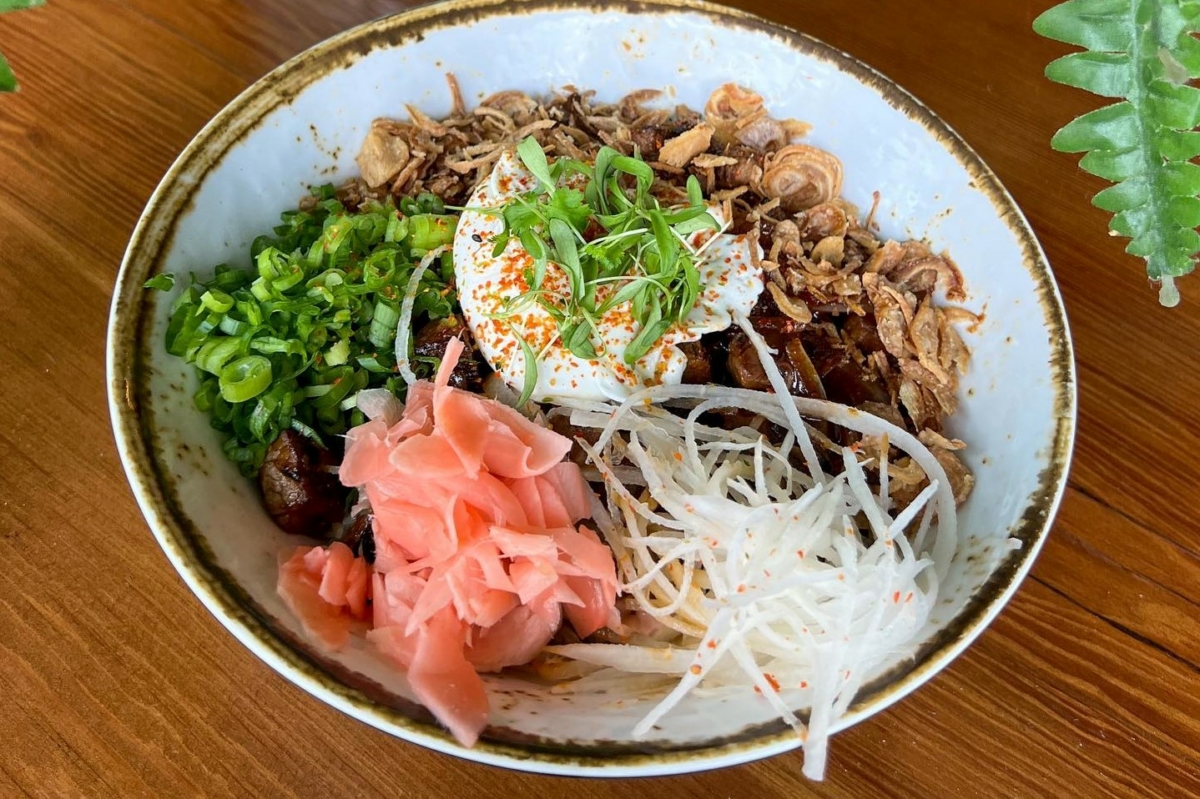 Take a trip to South Boston to indulge in this delicious sushi spot that also offers a cozy patio space for dining.
Fat Baby is well known for their unique indoor/outdoor patio space, made possible by glass garage doors that can be opened on nicer days and shut to keep out bad weather.
When you're in the mood for traditional sushi meals and other Asian-inspired eats, this is the place to do.
Try one of their crafted cocktails to wash down your meal while sitting and enjoying the breeze. This patio space at Fat Baby is one of the best in the city of (South) Boston.
Location: 118 Dorchester St, South Boston, MA 02127
Loco Taqueria + Oyster Bar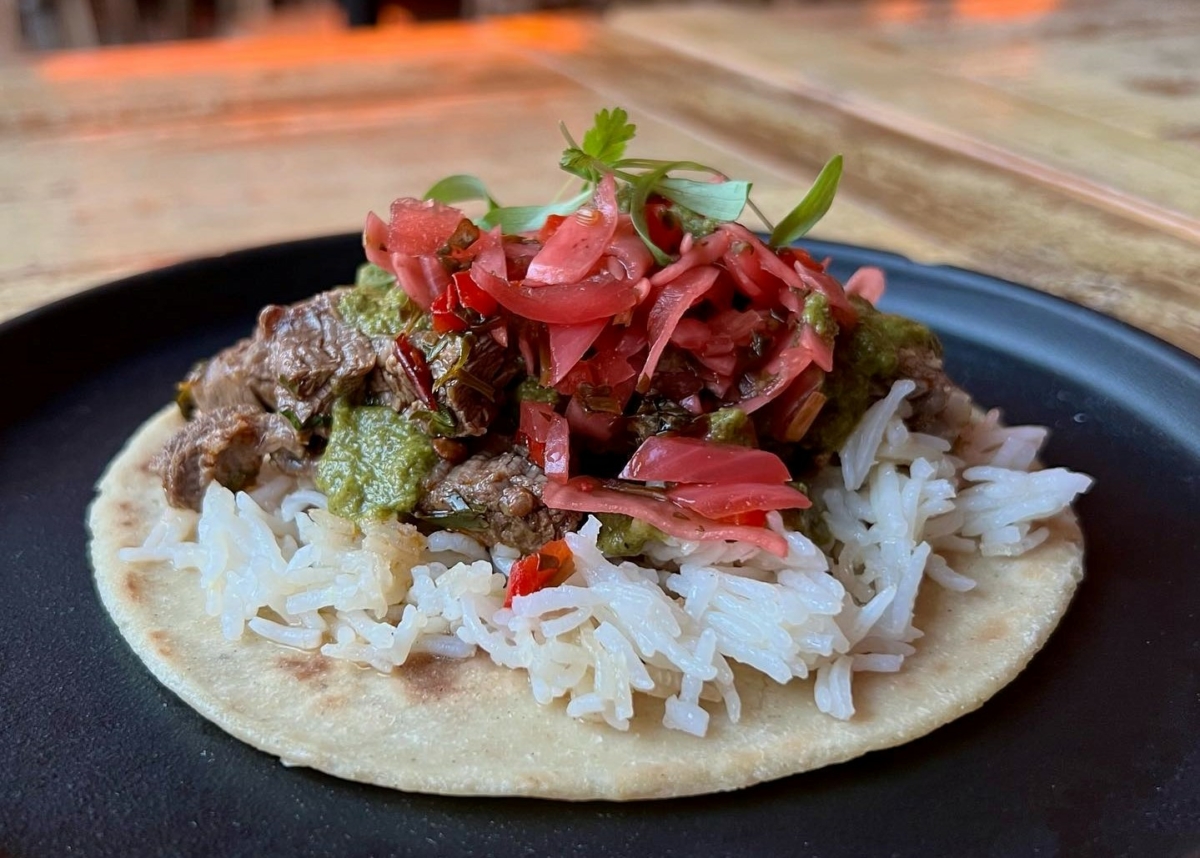 When you can't decide between Mexican cuisine or seafood, this is the perfect stop.
Loco Taqueria + Oyster Bar is a popular Boston restaurant serving a wide variety of delicious menu items, plus one of the best patio spaces in the city.
This is a funky neighborhood spot that really specializes in tacos, oysters, and tequila but also makes for a pretty great outdoor eatery being so close to Fenway Park.
No matter which of their locations you stop into, Loco Taqueria + Oyster Bar is the perfect outdoor eatery for the summer.
Location: 61 Brookline Ave, Boston, MA 02215
The Longfellow Bar
Just across the bridge in the city of Cambridge, you'll find this impressive bar space that also features one of the best patios.
The Longfellow Bar can be found atop the popular restaurant Alden + Harlow, where you can indulge in crafted cocktails, a custom menu, and a beautiful view.
This seasonal rooftop patio offers a great option for outdoor dining when the Massachusetts weather allows for it.
However, when the weather is warm and they have the space open, it's a great option to grab a cocktail and bite with friends while soaking up the sun.
The Longfellow Bar is easily one of the best patios in the area.
Location: 40 Brattle St #3, Cambridge, MA 02138
Rail Stop Restaurant + Bar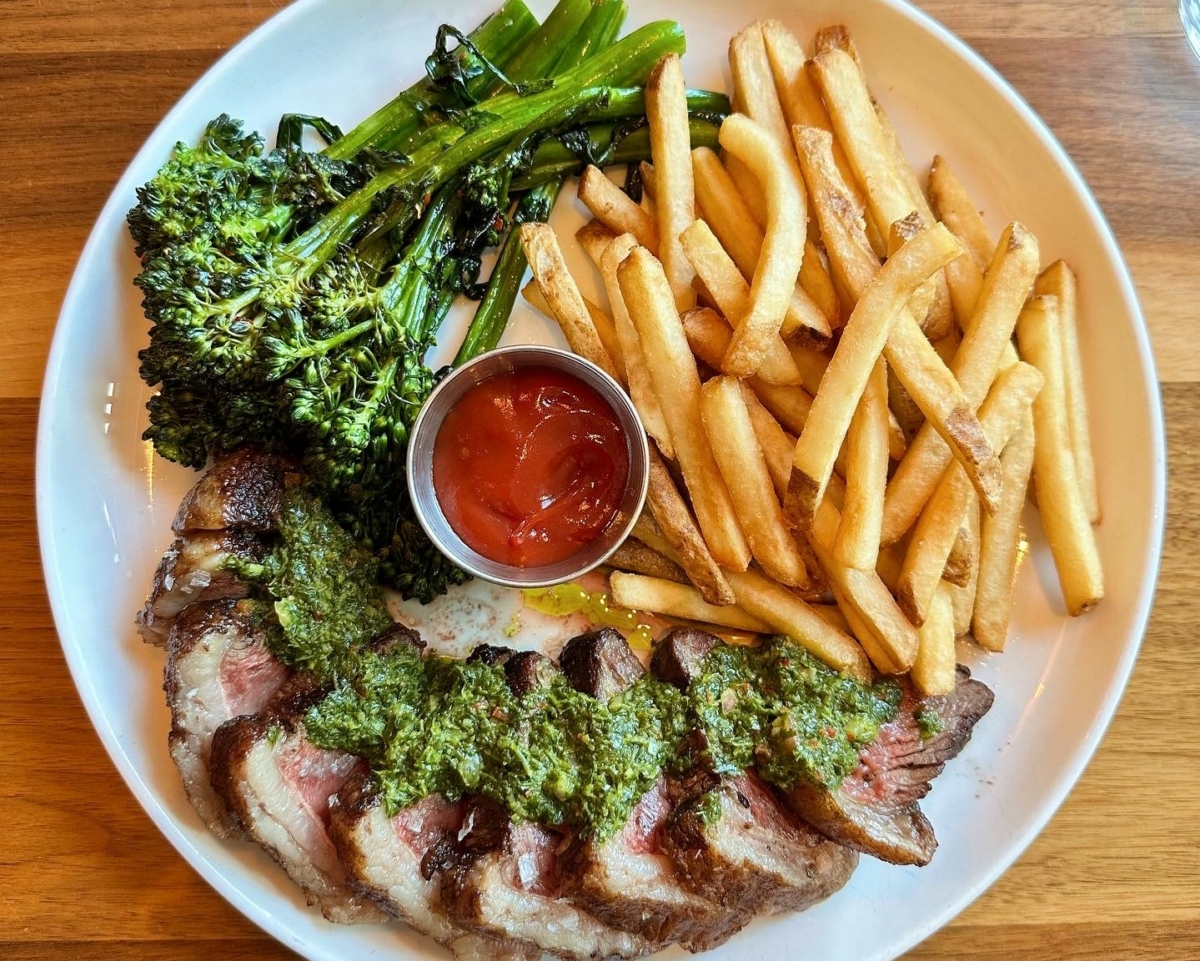 This is a popular train-themed space that serves a menu of New England cuisine and includes a beautiful patio space to soak up nice weather during your meal.
Rail Stop Restaurant + Bar combines timeless tradition with newer design paired with an all-scratch kitchen menu.
You'll find this is a warm and welcoming atmosphere, and the patio is no exception. Enjoy the sunshine while sipping on your favorite cocktail or a glass of wine while waiting for your meal.
The patio space at Rail Stop Restaurant + Bar makes for the perfect place to enjoy a meal in the summer.
Location: Boston Landing 96 Guest St, Boston, MA 02135
Rochambeau
In the Back Bay area, you'll find this French restaurant spanning over two floors, including a beautiful patio space.
Rochambeau features a menu that combines classic French cuisine with more rustic traditional fare, including street food-inspired meals that are perfect for enjoying outside.
The classic patio space will transport you to another country with wicker chairs and elegant landscaping surrounding the space.
Enjoy the sunshine while sipping on a glass of wine or snacking on French cuisine. Rochambeau is the perfect patio space for any occasion.
Location: 900 Boylston St, Boston, MA 02115
Ward 8
Indulge in your favorite gastro-pub-inspired eats and vintage-inspired drinks at this popular Boston restaurant and bar.
Ward 8 is located in the North End of the city and features New American cuisine and cocktails that can all be enjoyed from the comfort of their patio space.
Whether you're in the mood for a weekend brunch or an evening meal plus drinks, this outdoor dining area is open 7 days a week and perfect for any occasion.
Grab some friends, plan a date, or just swing by for a weekend breakfast. No matter the reason for stopping by, the menu and patio space at Ward 8 will impress.
Location: 90 N Washington St, Boston, MA 02114
Woods Hill Pier 4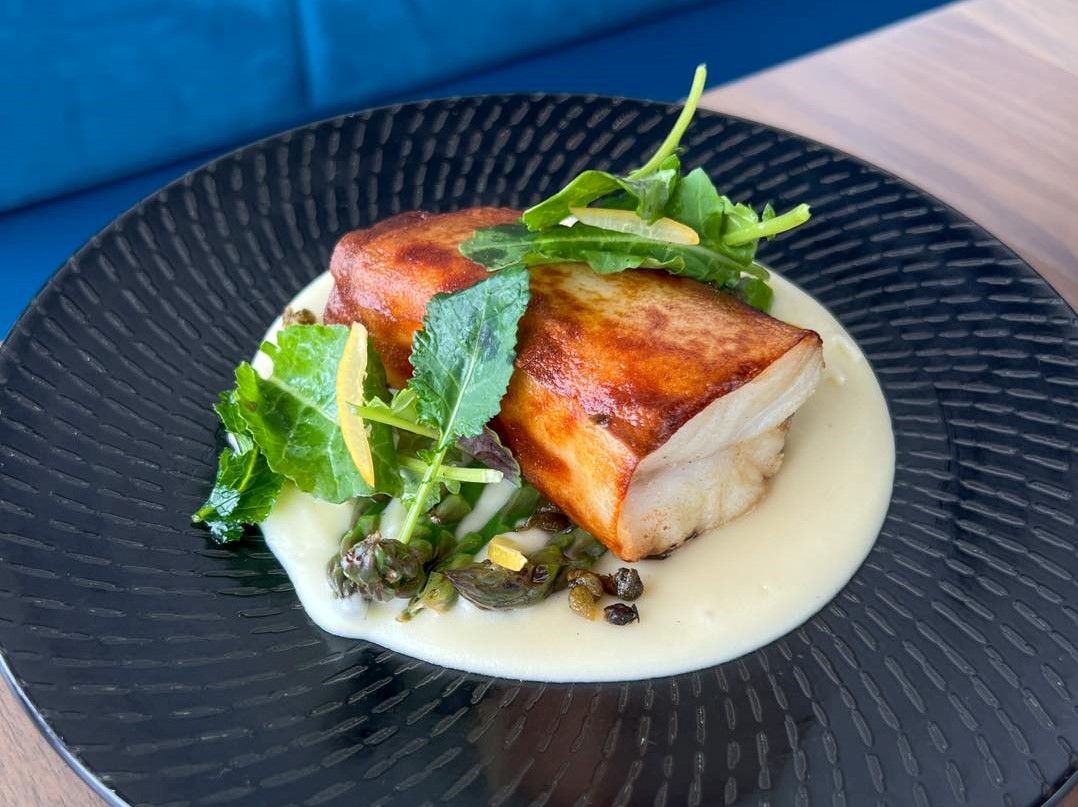 When you want a patio space with a view plus delicious food, this is the place to be in Boston.
Woods Hill Pier 4 features harbor views plus a menu of oysters, seafood specialties, steak, and crafted cocktails.
Here everything is made from sustainable family-farm ingredients, and you can truly taste the difference.
Enjoying these menu items on the patio is also a good way to make the experience even more top-notch.
Join them for weekend brunch with a group of friends or a weeknight dinner date and take in the breeze and ocean-side views of the harbor with patio seating at Woods Hill Pier 4.
Location: 300 Pier 4 Blvd., Boston, MA 02210
Final Thoughts
When the weather warms up, it means restaurant patio season is in full effect. Here are the best places in Boston to enjoy a delicious meal while soaking up the summer sun.