No longer will you need to dine on ramen in plastic packages. Fresh, flavorful ramen can be found all over Boston, perfect for any meal or occasion.
The Best Ramen in Boston
Hojoko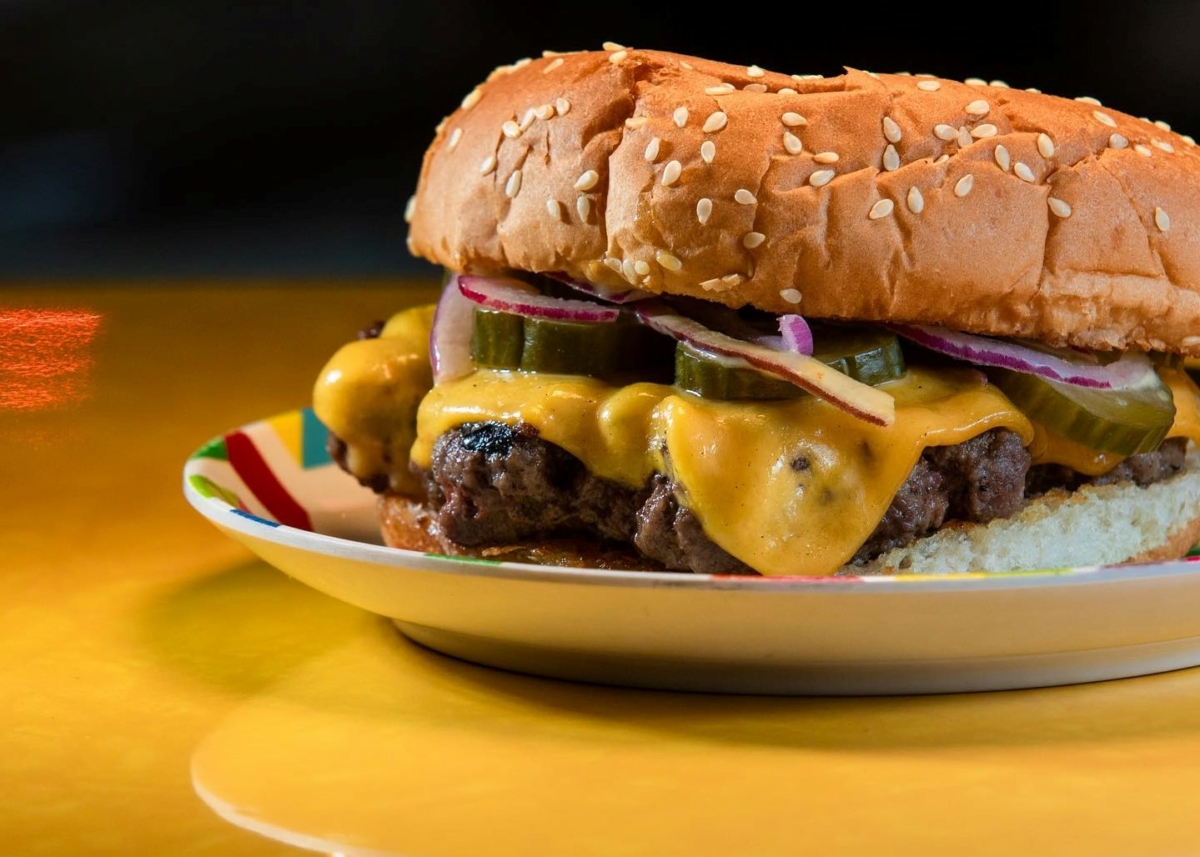 Located inside The Verb Hotel is this Japanese-inspired restaurant. Hojoko combines rock and roll, tavern fare, and Japanese flavors into one izakaya.
While the menu is extensive and filled with endless sushi, sashimi, and more options, the ramen dishes can't be missed.
They spend the time to create a 48-hour broth which is added to fresh ingredients and authentic flavors.
The funky chicken includes soy egg, menma, and grilled koji chicken. If you like spicy, add in their fermented chile relish.
For true spice lovers, their spicy miso ramen includes; hatcho miso, spicy pork, corn tempura, menma, and soy egg.
Get an authentic taste of ramen with one of these choices at Hojoko.
Location: 1271 Boylston St, Boston, MA 02215
Hokkaido Santouka Ramen
This modern spot is a chain that brings authentic Japanese meals to Boston and beyond. Hokkaido Santouka Ramen offers creative dishes from various broths and fresh ingredients.
They take the time to expertly craft the noodle meals from scratch to ensure an authentic and fresh taste. On the menu, you'll find a wide range of flavor profiles ranging from mild and salty to spicy.
They encourage slurping, and you'll find yourself trying to get every drop of their delicious soups. Don't miss out on these unforgettable dishes at Hokkaido.
Location: 66 Hereford St, Boston, MA 02115
Isshindo Ramen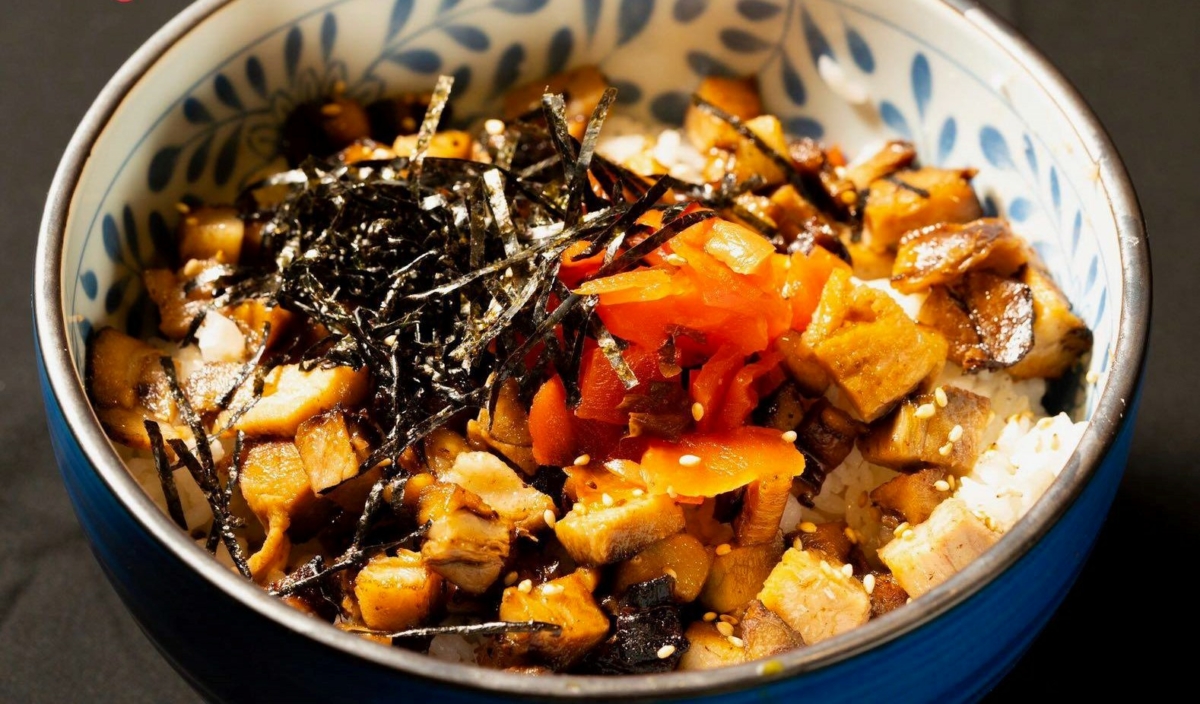 Here is a tiny restaurant serving up big Japanese flavors. Isshindo Ramen is a casual eatery where you'll find some of the best ramen Boston offers.
Their name translates to one heart, one ramen, and they put their heart into every dish. A variety of noodle dishes on the menu highlight authentic and unique flavors.
The base is their signature tonkotsu broth made with only the highest quality pork bones and specially treated water.
They use traditional egg noodles, hand-prepared pork, and fresh ingredients to bring you a delicious meal. They have options for lovers of spicy and more mild tastes.
Plus, there are plenty of sides to elevate the dish even more. Isshindo authentic ramen will quickly become a new favorite.
Location: 1 Brighton Ave, Boston, MA 02134
Kappo Sushi & Ramen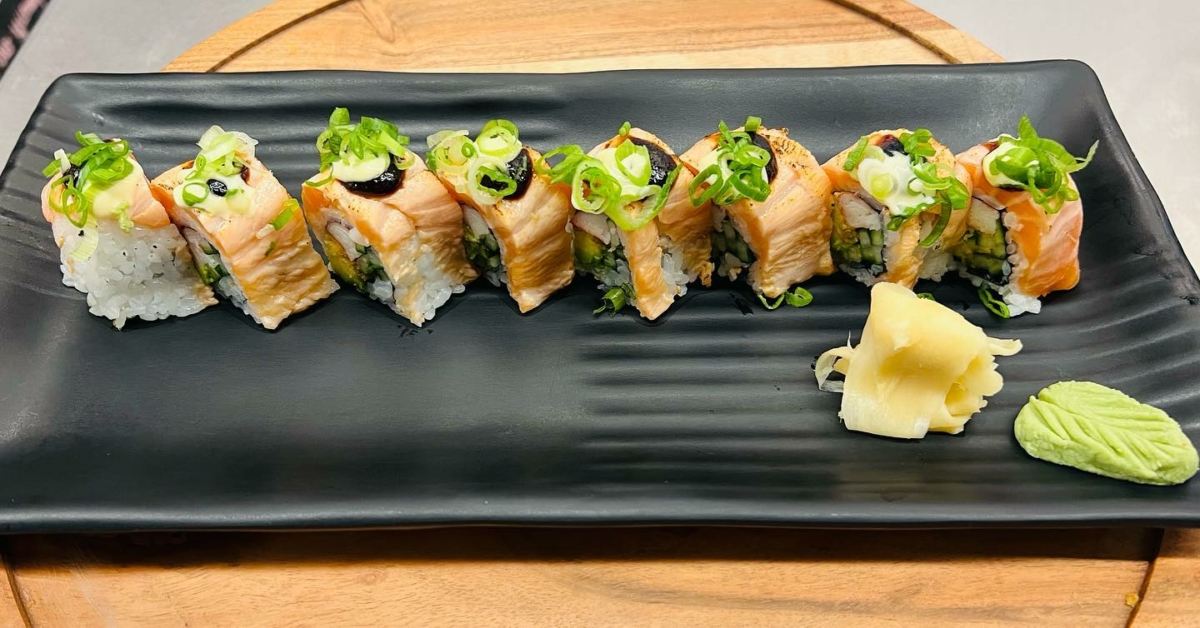 Counter-service ramen and sushi burritos are what you'll find at this Boston eatery. Kappo Sushi & Ramen may be a small space, but their flavors are the opposite.
The ramen dishes here are crafted using a 12-hour tonkotsu broth and an 8-hour pork belly. Each dish is topped with red chilies, baby arugula, sesame seeds, shiitake mushrooms, and so much more.
Don't miss out on the pork buns that can be added, which include sweet sauce scallions. The service is fast, but they cut no corners with these ramen dishes. One visit to Kappo, and you'll be hooked.
Location: 86 Peterborough St, Boston, MA 02215
Momosan Morimoto
Hub Hall is the go-to location in Boston for a wide variety of dining options. Momosan Morimoto is located within this venue and places noodles at the forefront of everything they do.
Chef Morimoto is crafting dishes that are filled with varieties of Japanese-forward flavorful ramen. While the location is casual, it's also upbeat and includes a bar full of Japanese beer and sake options.
All their dishes are built with flavorful and authentic broths mixed with expertly seasoned meats and fresh ingredients. Chashu pork, menma, miso, and many more ingredients create bowls of flavorful and unforgettable ramen.
Location: 110 Causeway St, Boston, MA 02114
Redwhite Ramen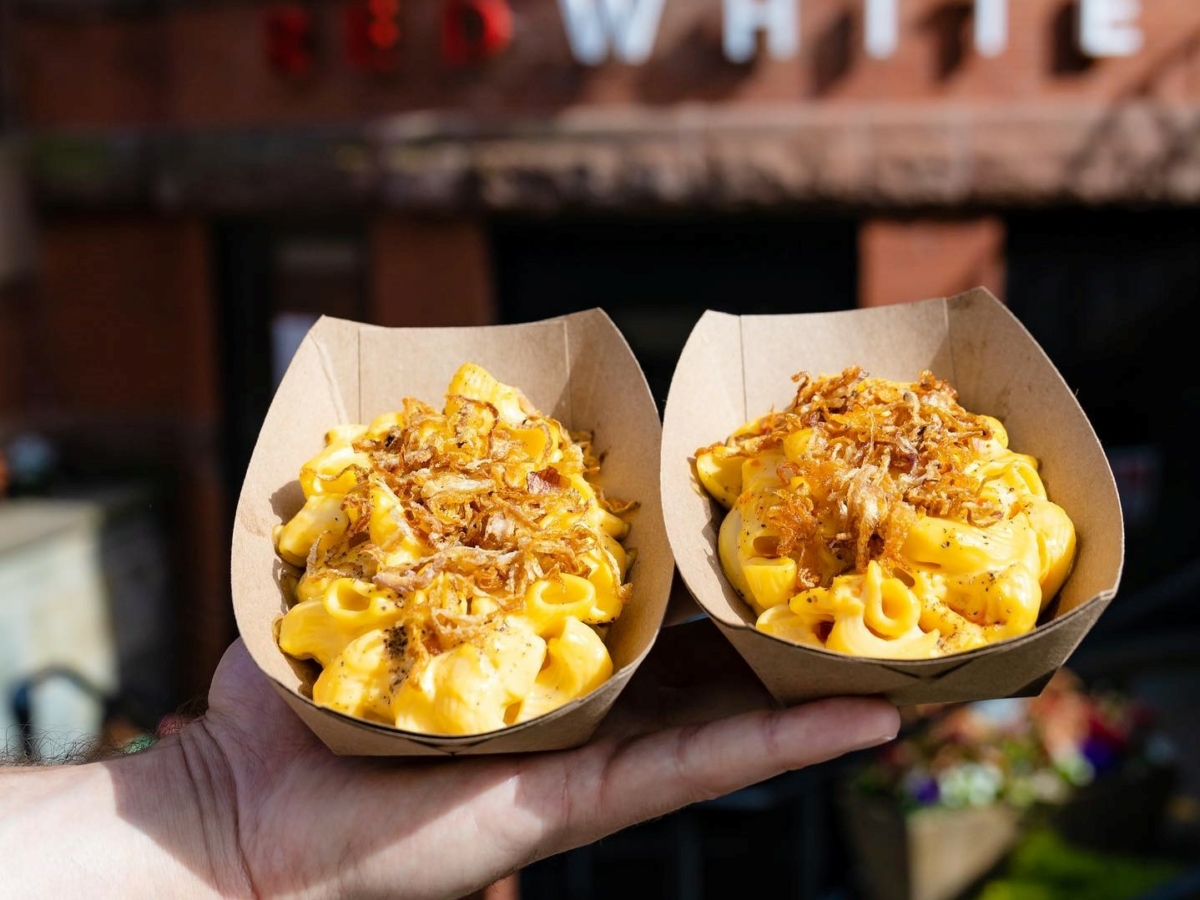 Here you'll find a low-key spot with its own patio, serving up plant-based noodle dishes. REDWHITE Ramen allows vegans to enjoy authentic dishes unlike ramen anywhere else in the city.
They promise that this change to classic recipes doesn't compromise flavor or quality and will impress any diner, vegan or not.
As the first plant-based ramen shop in Boston, they're paving the way for any lifestyle to enjoy their favorite dishes.
The protein included is a mix of tofu and soy meat that's seasoned traditionally. Vegans and meat eaters alike will love the flavors of REDWHITE Ramen.
Location: 294 Newbury St, Boston, MA 02115
Tora Ramen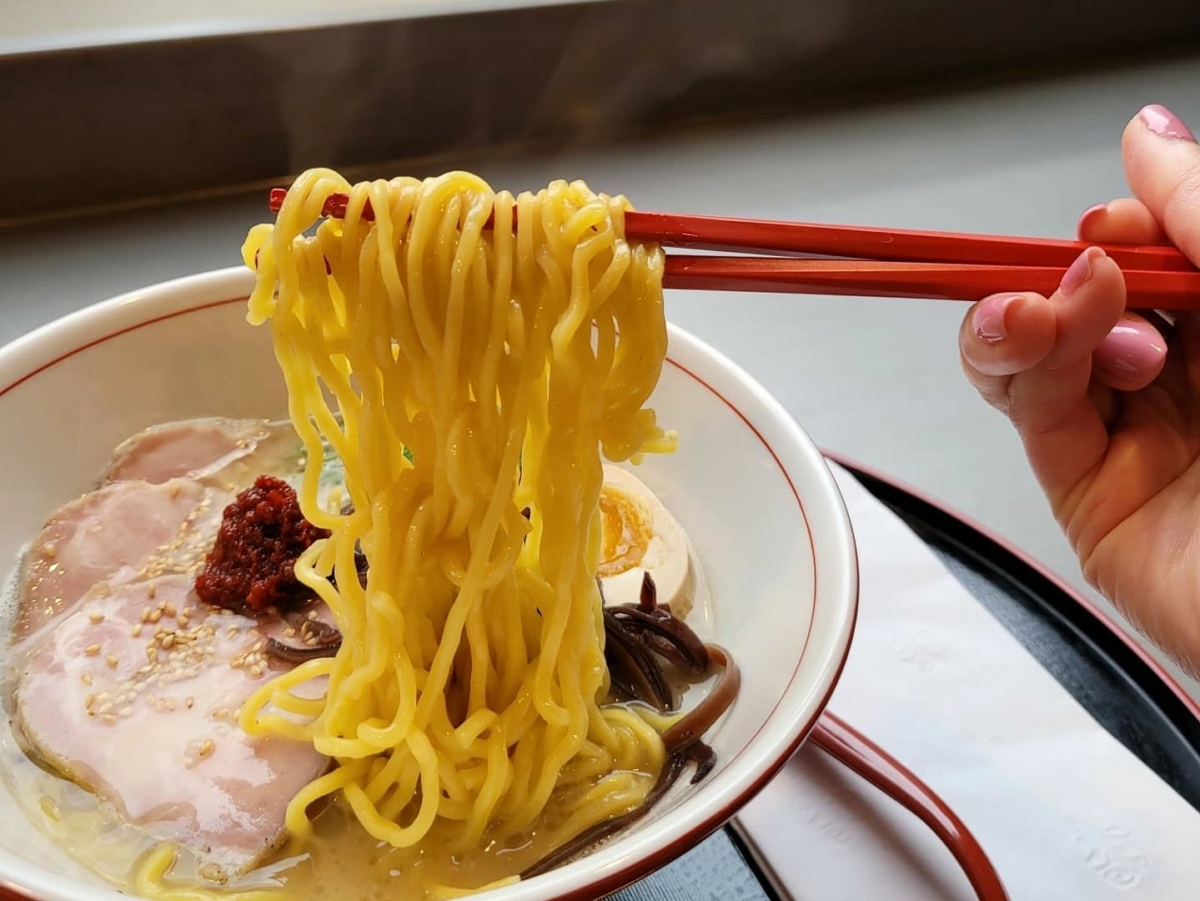 Another hole-in-the-wall spot in Boston that's filled with flavor and friendly service. Tora Ramen is a casual eatery with a simple menu of delicious and craveable noodle dishes.
Following authentic recipes and techniques, they craft ramen with pork belly and two types of noodles. Plus, the classic tonkotsu broth is slow-cooked for 18 hours to bring out all the umami flavors.
They even have a vegetarian option, spicy miso, black garlic, and so many more flavor combinations. Choose to dine in, and you'll be able to see your meal prepared at the bar in front of their open kitchen.
Tora Ramen will become a go-to for your noodle cravings.
Location: 99 Harrison Ave, Boston, MA 02111
Totto Ramen
This restaurant chain is based out of New York but is now located in Boston to bring authentic and flavorful ramen dishes.
Totto Ramen focuses on sustainability and flavor, but opt for a unique chicken-based broth you won't find at other places.
This signature broth is prepared fresh daily, in the wee hours of the morning. They expertly combine fresh free-range chicken, potatoes, and other secrets into one pot and simmer for a total of 5 hours.
Their uniqueness doesn't stop at the chicken-based broth, as all their dishes are carefully crafted with their own flair. No matter what you order, it won't be your last bowl from Totto.
Location: 20 A District Ave, Boston, MA 02125
Wakuwaku
Here you'll find an eye-catching corner eatery where you'll find tasty ramen and other Japanese-inspired plates.
Wakuwaku creates a vibrant and unique environment, plus a menu filled with various flavorful noodle dishes.
The variety of broth and flavor combinations here is unlike most other ramen spots you'll visit.
They include spicy, salty, and savory options created with fresh ingredients and in-house prepared broth.
These authentic combinations will keep you coming back for more. Kick all your ramen cravings at Wakuwaku.
Location: 2 Tyler St, Boston, MA 02111
Wen's Yunnan Noodle and Ramen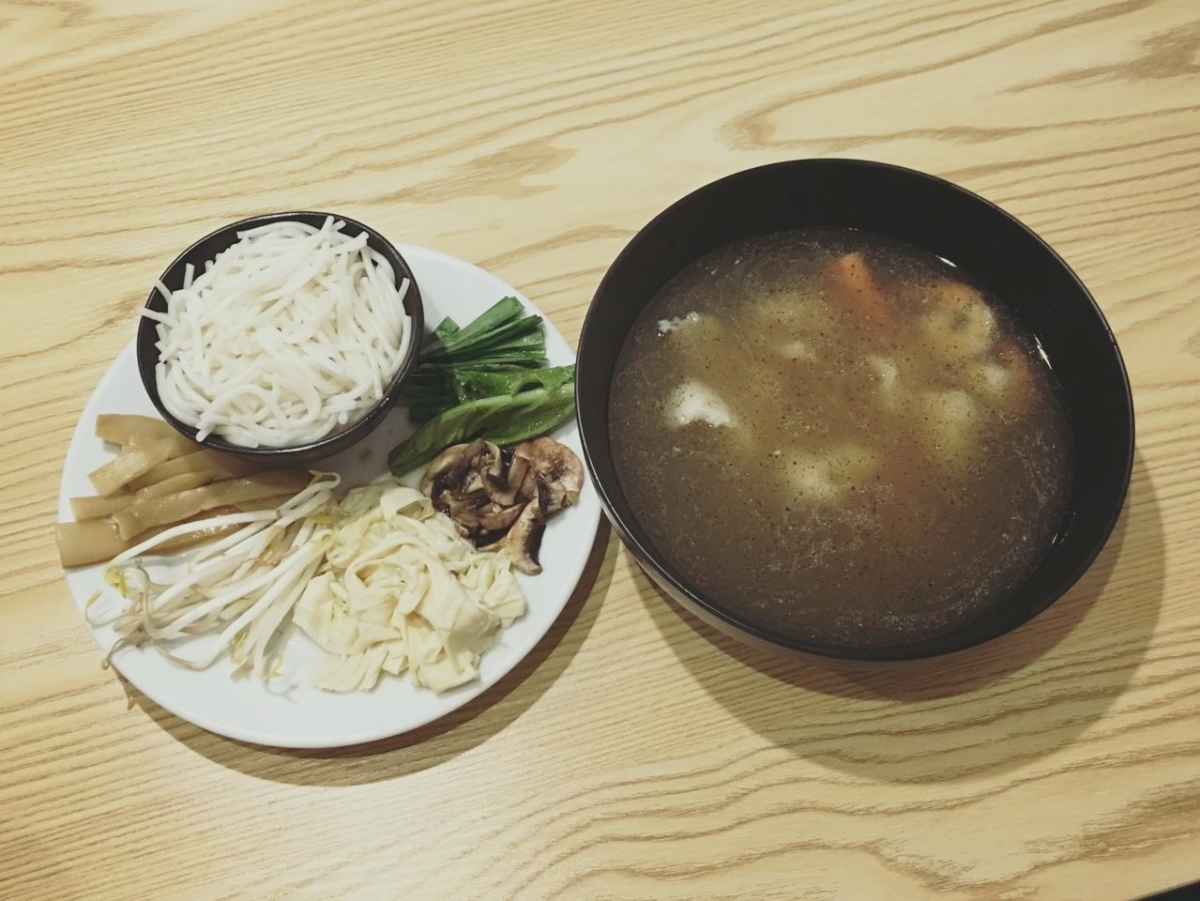 This ramen spot keeps it simple and to the point serving up Asian-focused noodle dishes.
Wen's Yunnan Noodle And Ramen brings ramen and rice noodle soups to the Boston area in a bright and no-frills space.
Inspired by an old-world tale involving a scholar and his wife, they've created a collection of delicious and flavorful soups.
You'll get to choose from a variety of soup bases, including; chicken, beef, pork, and more. Plus two types of noodles to add.
Or, pick from their pre-built ramen dishes, including vegetarian options. These authentic dishes are some of the best in the city and shouldn't be missed.
Location: 247 Newbury St, Boston, MA 02116
Final Thoughts
No longer head to the store for noodles out of a pouch when authentic dishes are so close. Boston is filled with delicious ramen just waiting to be enjoyed.