Whether you're looking to relax after a long week or want to celebrate with friends, going out for a drink is a great answer. And Boston has you covered with great spots around the city to get a great cocktail.
The Best Cocktails in Boston
Better Sorts Social Club
While a casual night out can be fun, a sophisticated and fashionable venue is always a fun experience.
Better Sorts Social Club has you covered with conversation-starting cocktails and shareable plates.
At the same time, the setting brings on a feeling of warmth and comfort while remaining elevated.
The drinks are handcrafted to be flavorful and unforgettable while creating conversations with friends or strangers.
These delightful drinks are made with seasonal ingredients and artful presentation, making this experience one you won't forget any time soon.
Location: 90 Tremont St, Boston, MA 02108
Carrie Nation Cocktail Club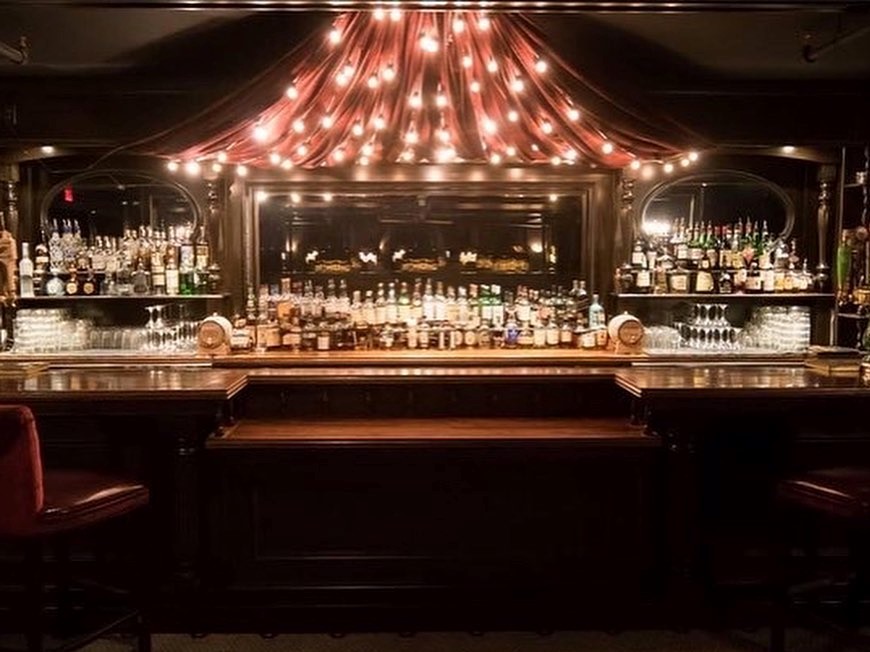 There's a certain mystery and appeal to a speakeasy-type bar, and this one is no different. Carrie Nation Cocktail Club is bringing back the decadence and secret feel of the 1920s prohibition to downtown Boston.
Located in Beacon Hill is this local favorite for delectable cocktails in a comfortable yet distinct space.
You'll have to slip behind a velvet curtain, and they require a secret password to get in. But after that, you'll find plush velvet, dark wood elements, and billiards.
Make your way up to the bar and order a carefully crafted cocktail reminiscent of the prohibition era. No matter what you order, you'll be transported into another time with this cozy cocktail club.
Location: 11 Beacon St, Boston, MA 02108
Daiquiris & Daisies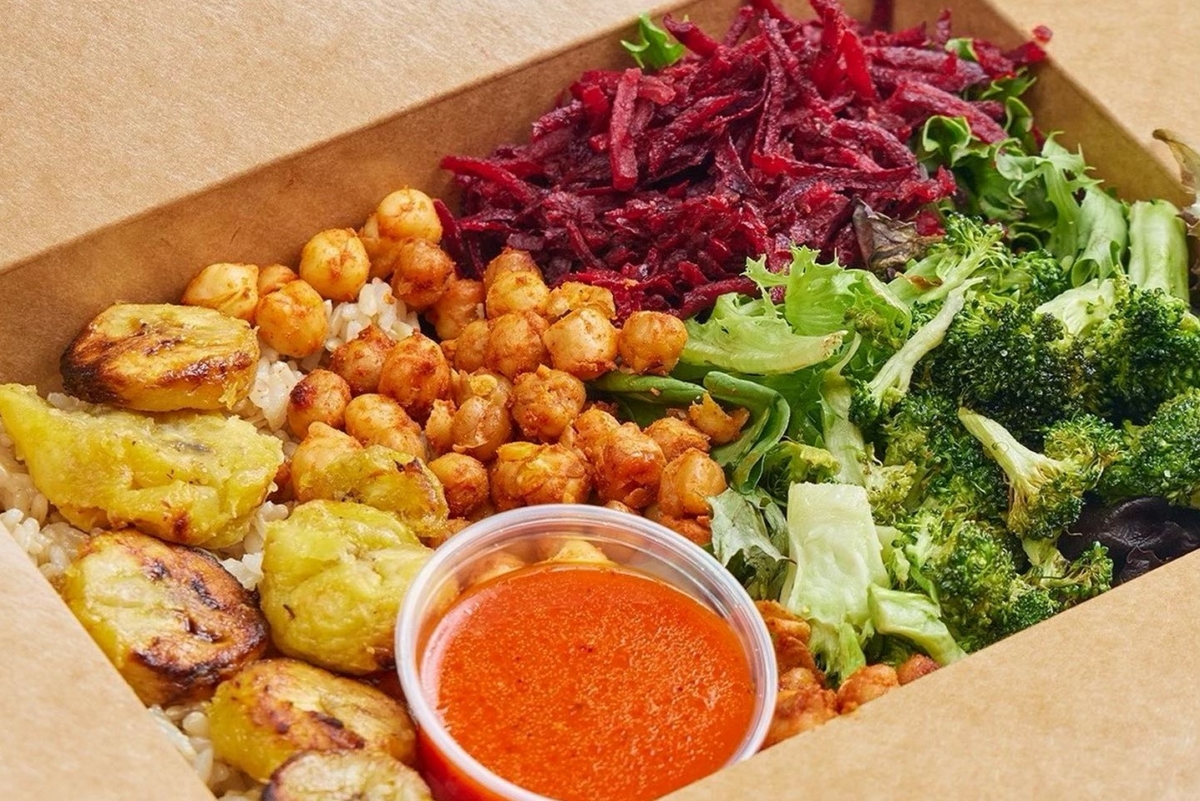 This fun and casual bar is located within the High Street Place Food Hall. Daiquiris & Daisies showcases a menu of classic and creative drinks, all crafted with seasonal elements.
This bar was created by two local gentlemen who have shaped bar programs at many notable places across the city, including another on this list, jm Curly.
They named the spot after their two favorite cocktails, which have become permanent staples on the menu.
You'll find a pineapple daiquiri, which took many years to perfect, along with an amaro-based daisy. But anything you order is guaranteed to be flavorful and unique.
Location: 100 High St T6, Boston, MA 02110
Drink
Sometimes a menu just isn't necessary, and that's what helps create drinks at this local spot.
Drink is a bar where people line up for tasty, stylish, and tailor-made cocktails. The dream behind this bar was to allow the craft of cocktails to shine through, pulling techniques and traditions from throughout time.
They pair typical cocktails of the prohibition era with modern innovation and only the best artisanal ingredients.
Once they've created the perfect concoction, feel free to find a spot at the bar, which snakes through the venue.
You'll want to stay and relax, all while sipping on the personalized drink you won't find anywhere else in the city.
Location: 348 Congress St, Boston, MA 02210
Fool's Errand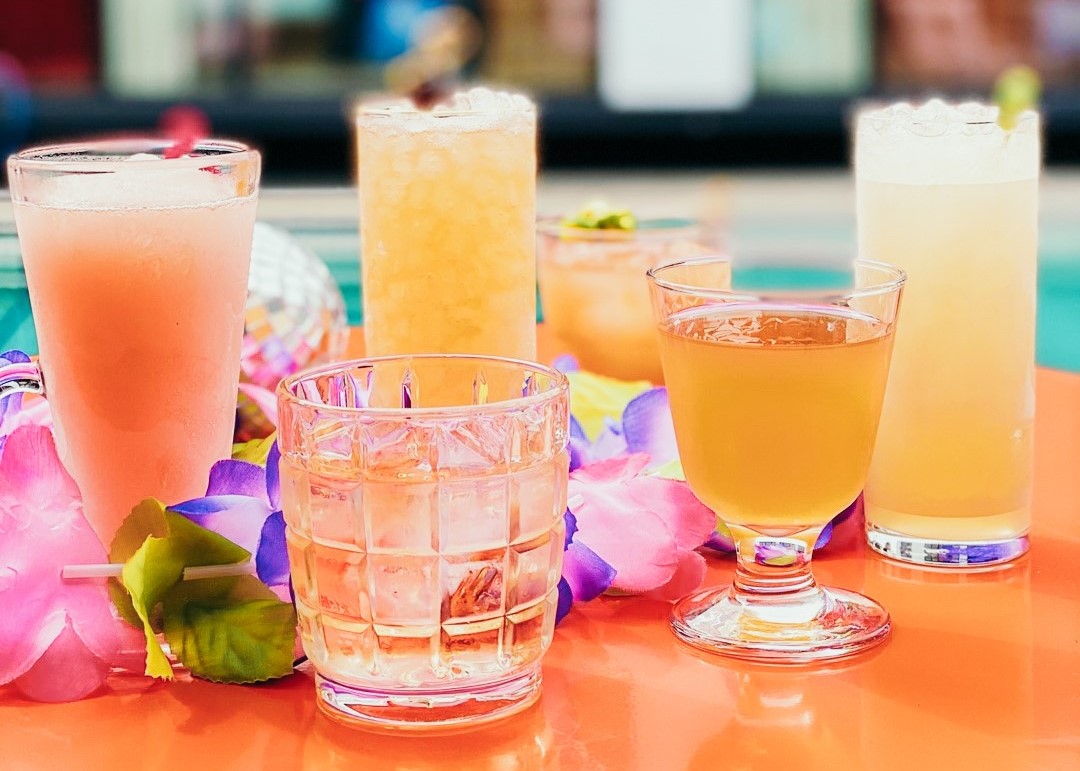 This creation from Chef Tiffani Faison is the perfect answer when you're looking for an adult experience with a fun flair. Fool's Errand focuses on indulgent cocktails and snacks within a recreated retro setting.
Designed to be both whimsical and elegant, this spot is the perfect location to choose your own adventure.
The cocktail list includes a wide variety of shaken, stirred, classics, and reimagined favorites, along with nightcaps.
And then, when you're ready for a bite, snack on the shareable plates of savory and sweet options. No matter the group you're with, or the occasion, Fool's Errand makes the perfect backdrop for a great night out.
Location: 1377 Boylston St, Boston, MA 02215
Grandten Bar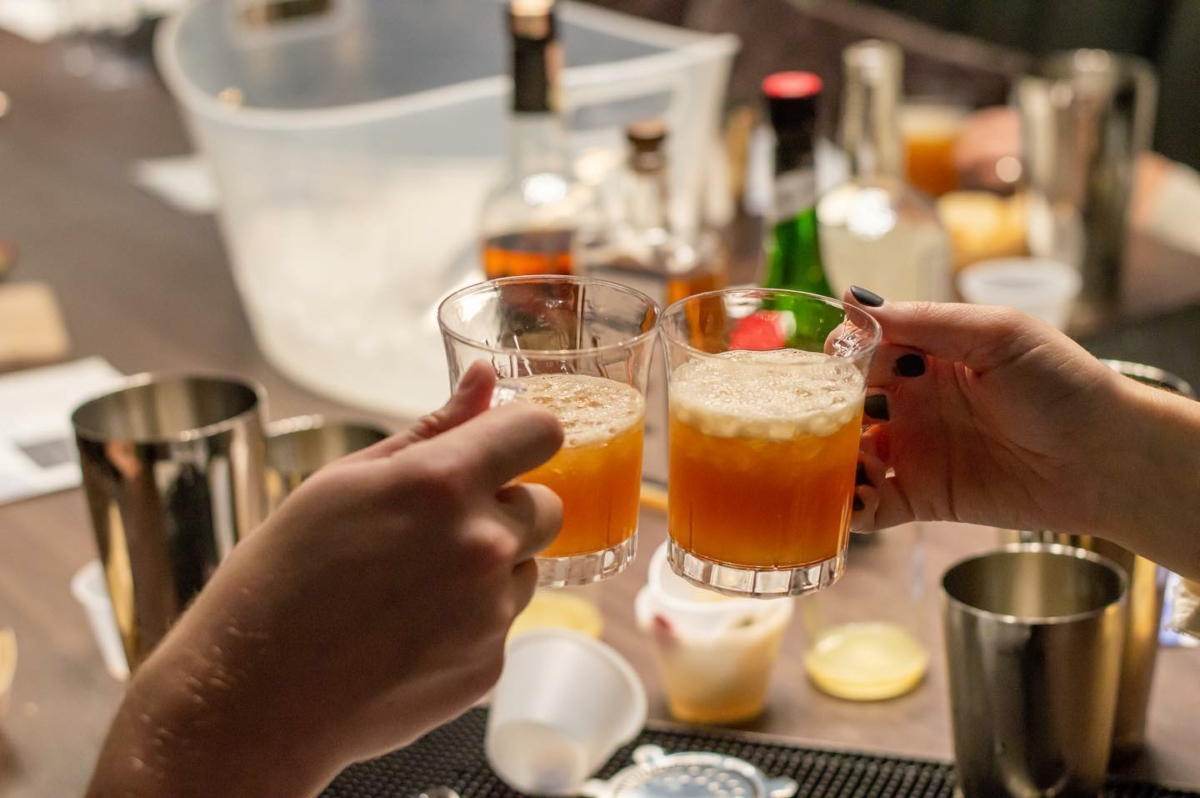 Who doesn't love a spot to indulge in freshly distilled spirits? The GrandTen Bar is located within the distillery to provide guests with a spot to enjoy crafted cocktails straight from the source.
With the desire to show off their product, the drinks they craft are designed to highlight each spirit they contain. Their spirit lineup includes rum, vodka, whiskey, brandy, gin, and more.
So regardless of your taste, they have a spirit that can accommodate. Allow the master bartenders to craft you something delicious while enjoying a local taste of what Boston has to offer; you won't be disappointed.
Location: 383 Dorchester Ave, Boston, MA 02127
Hecate
Designed to be an enigma, this bar is inspired by a goddess of potions. Hecate is a bar that will take you on a journey through a world of modern elixirs.
The whole bar is surrounded by mystery, and it will require an open mind as you're transported through their spirits.
You'll also need to be patient as they're handcrafting cocktails, and seating is extremely limited.
Once you've chosen, you'll find a menu filled with exquisite options, artisanal ingredients, and drinks never seen before.
Put your trust in their highly trained staff, and you won't regret the libation they come up with.
Location: 48 Gloucester St, Boston, MA 02115
JM Curley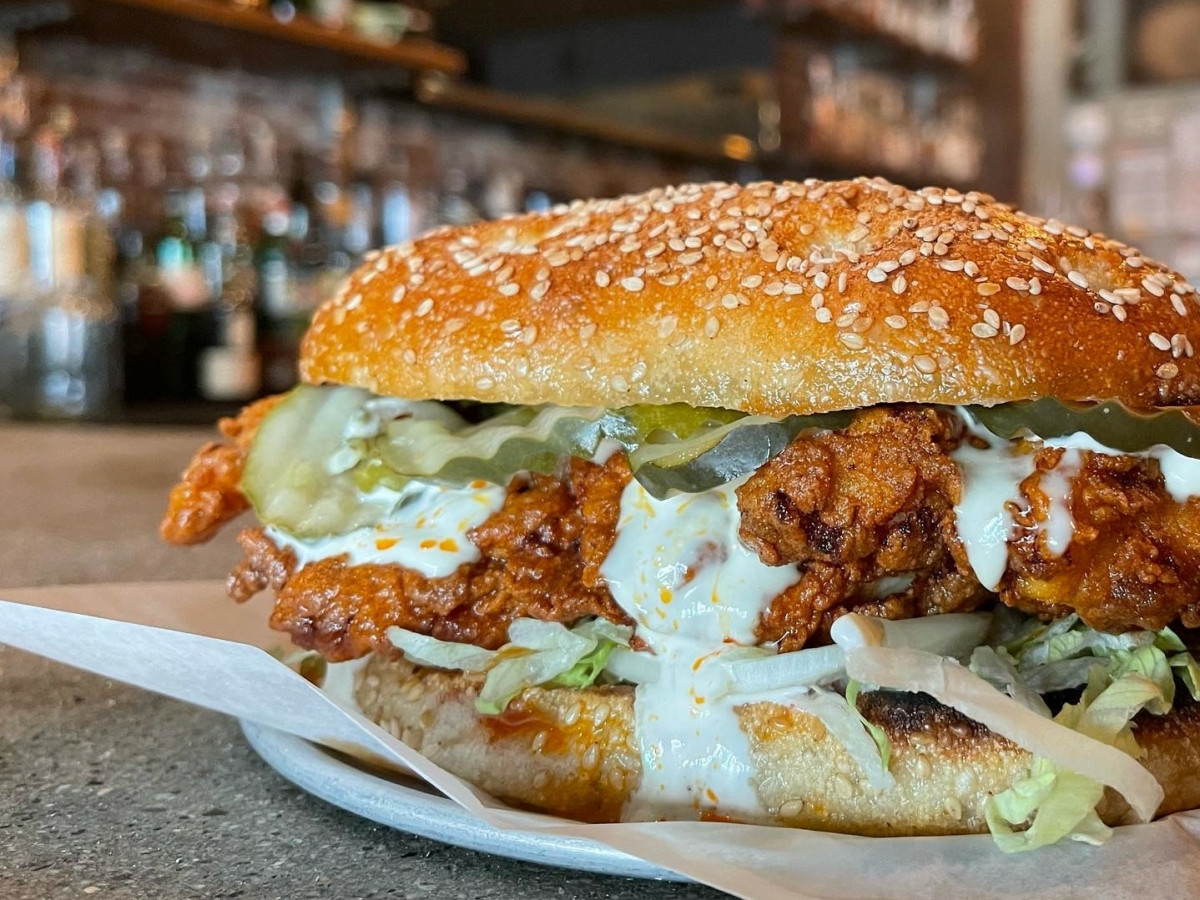 Not everyone is looking for an elevated or sophisticated drink on a night out. When you're feeling like a comfortable place to get a classic yet innovative drink, jm Curley has you covered.
This space is lined with brick walls and offers a cozy pub environment to grab a meal or one of their famous boozy shakes.
Have a seat at the concrete bartop and order from their extensive list of whiskey, rotating craft beer, and seasonally crafted cocktails. And the menu focuses on local and fresh.
The best bartenders in the city work in these walls and are more than happy to create something unique for you to enjoy.
Location: 21 Temple Pl, Boston, MA 02111
Next Door
Just like the girl next door, except it's a favorite hidden neighborhood bar. Next Door focuses on creativity and hospitality to bring Boston delicious cocktails in a unique setting.
They take the time to craft each plate and each drink, so you know care, imagination, and passion went into each recipe.
The staff had a hand in creating these libations, so they're just as excited to make them as you are to drink them.
In order to keep their elegant aesthetic, they do have a dress code, one that will make you feel as good as the drink you're tasting.
These classy and elevated drinks will have you feeling like you took a trip to another city. You'll forget you're just down the street in a Boston neighborhood.
Location: 103 Porter St, Boston, MA 02128
Offsuit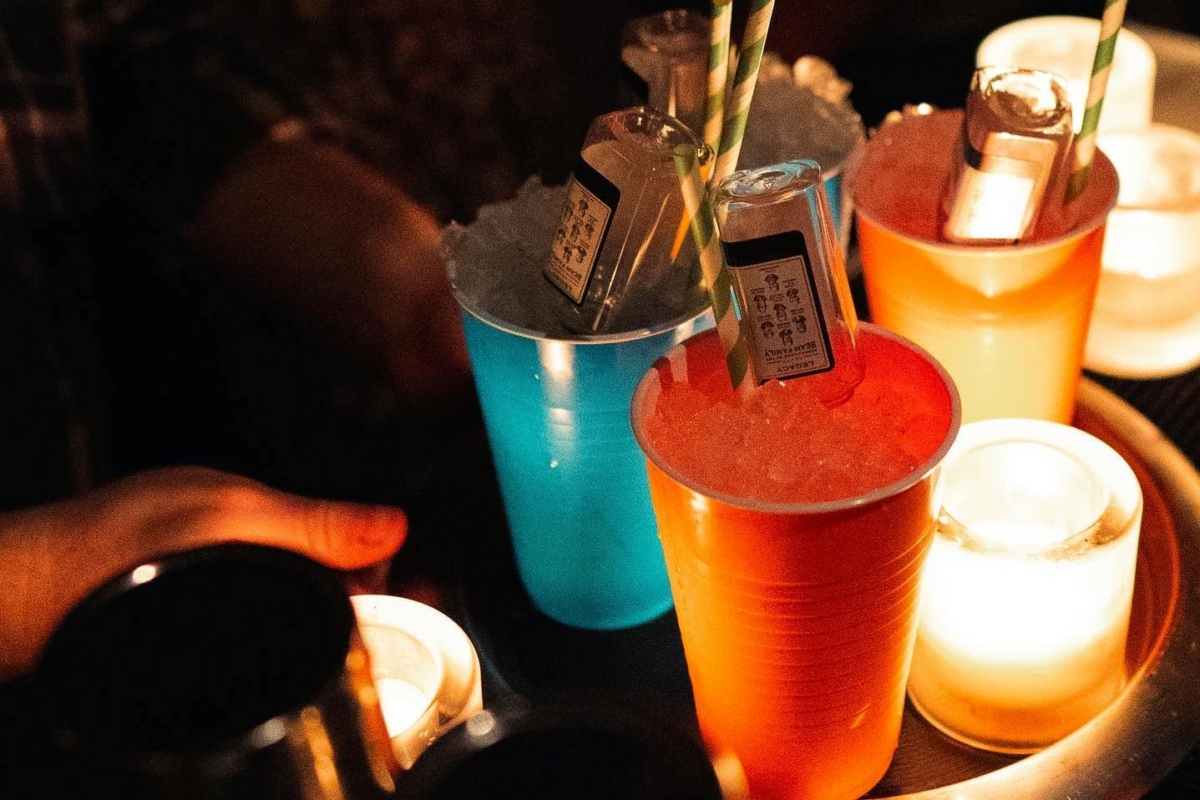 Intimate, off the beaten path, and plenty of crafted drinks to quench your thirst. OFFSUIT is a bar in Boston's Leather District that's got a hidden alley entrance.
This small bar has big dreams and a big personality. The crafted cocktails are designed to be exciting and creative; they don't believe in boring drinks.
There's no password or dress code, but you'll have to call once you find their door, don't knock.
Seating is limited, so be sure you get there early. But once you cozy up to the tiny bar, be prepared for a night of imaginative libations and great conversation.
Location: 5 Utica St, Boston, MA 02111
Final Thoughts
No matter the occasion, these great spots in Boston are perfect for grabbing a cocktail.