Everyone needs a chance to let loose with drinks and dancing. And there are plenty of chances in the Boston area to do just that with these popular nightclubs.
The Best Clubs in Boston
Club Cafe
Open since the 1980s, this bustling nightclub serves up delicious cuisine and a fun after-hours environment. Club Cafe is a piano bar and dance club that welcomes all patrons.
There are events throughout the week ranging from trivia and pianists to DJs and even drag shows.
You never know who might appear on stage next, but no matter the performer, you're destined to have a good time. They even serve a mean brunch on the weekends.
There are fun drinks and no cover charge on club nights. So head out to one of Boston's favorite spots for a drink and a show you won't soon forget.
Location: 209 Columbus Ave, Boston, MA 02116
Dbar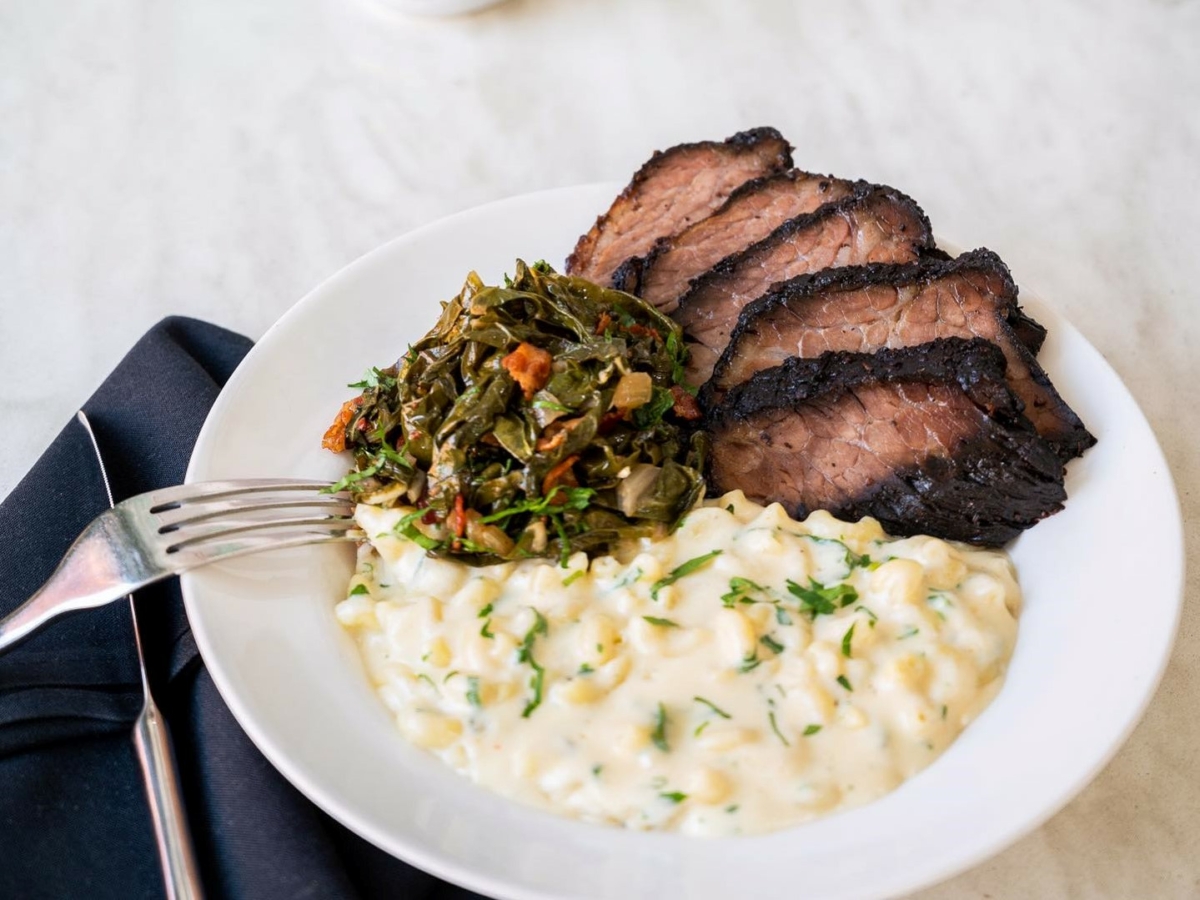 Find dining by day, upbeat gay bar by night. Dbar is open 7 days a week, and during a certain time of night, they unleash a new type of party.
Just outside Boston in Dorchester, this short trip is well worth it. Start with dinner from their posh menu and stay for the after-dark transformation.
The charm of its Irish pub feel seamlessly changes into the ultimate party spot with fun cocktails and upbeat music.
The drink list is eclectic and exciting, and be sure to try the signature espresso martini, which will give you enough energy to dance the night away.
Whether you're a local or just visiting, this is one nightclub experience that can't be missed.
Location: 1236 Dorchester Ave, Dorchester, MA 02125
Howl at the Moon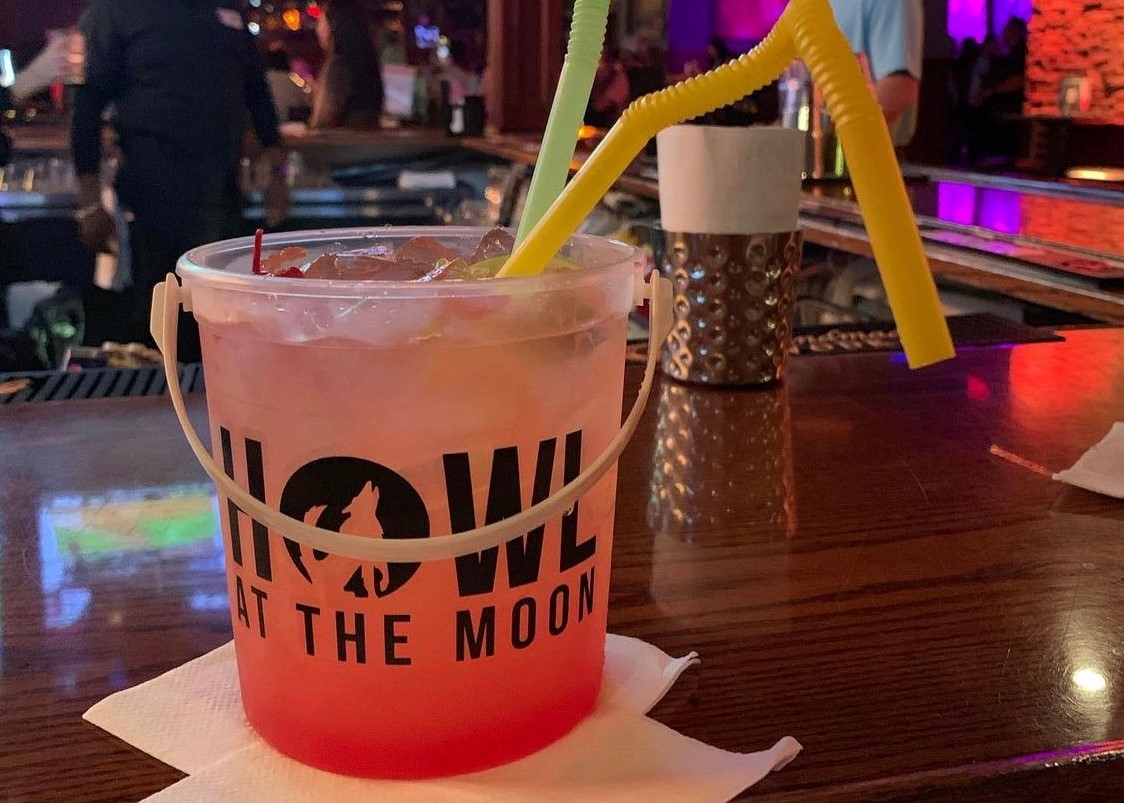 This might just be the hottest bar in Boston. Howl at the Moon is a high-energy venue featuring live music and is known for its novelty bucket-size drinks.
Whether you're just trying to blow off steam, celebrating an occasion, or even planning a work party, this venue has you covered.
There are daily events and specials to keep patrons on their toes and themed nights for lovers of certain genres.
This chain is popular in every city they've joined, and Boston is no exception. If the live music isn't enough, their signature drinks are enough to share.
With flavor combinations for everyone expertly mixed into larger-than-life portions, you'll want to bring a friend or two to help you finish it.
Location: 184 High St, Boston, MA 02110
The Grand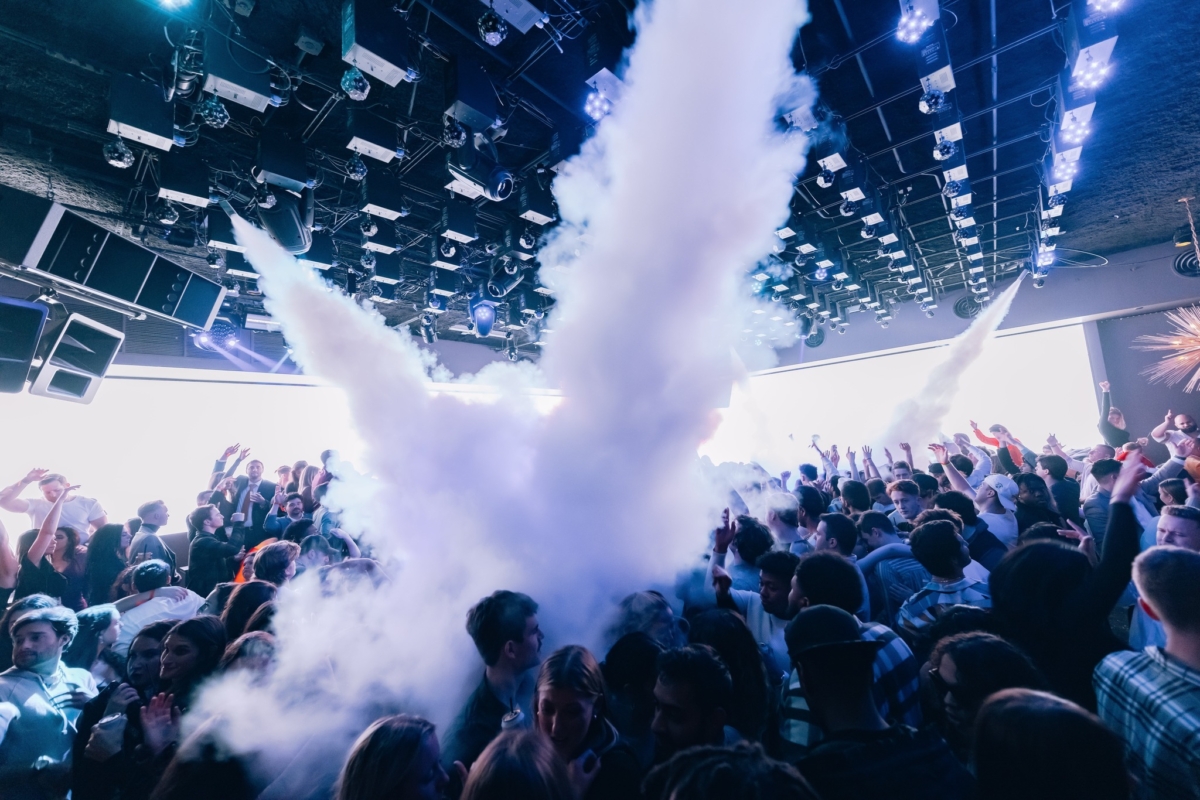 When you're ready to take a trip to Vegas without actually traveling, this is the answer. The Grand is a traditional high-energy club experience featuring legendary DJs and VIP bottle service.
The interior is astonishing, with an open glass staircase, gold and plush leather accents throughout. Plus, they have a custom lighting system, LED wall, multiple seating areas, and a lavish dance floor.
They feature shows almost every night of the week, and their bottle service is unmatched. The whole experience will be just as majestic as their name, and the environment will be one you'll go back to again and again to enjoy a night out.
Location: 58 Seaport Blvd, Boston, MA 02210
Mariel Underground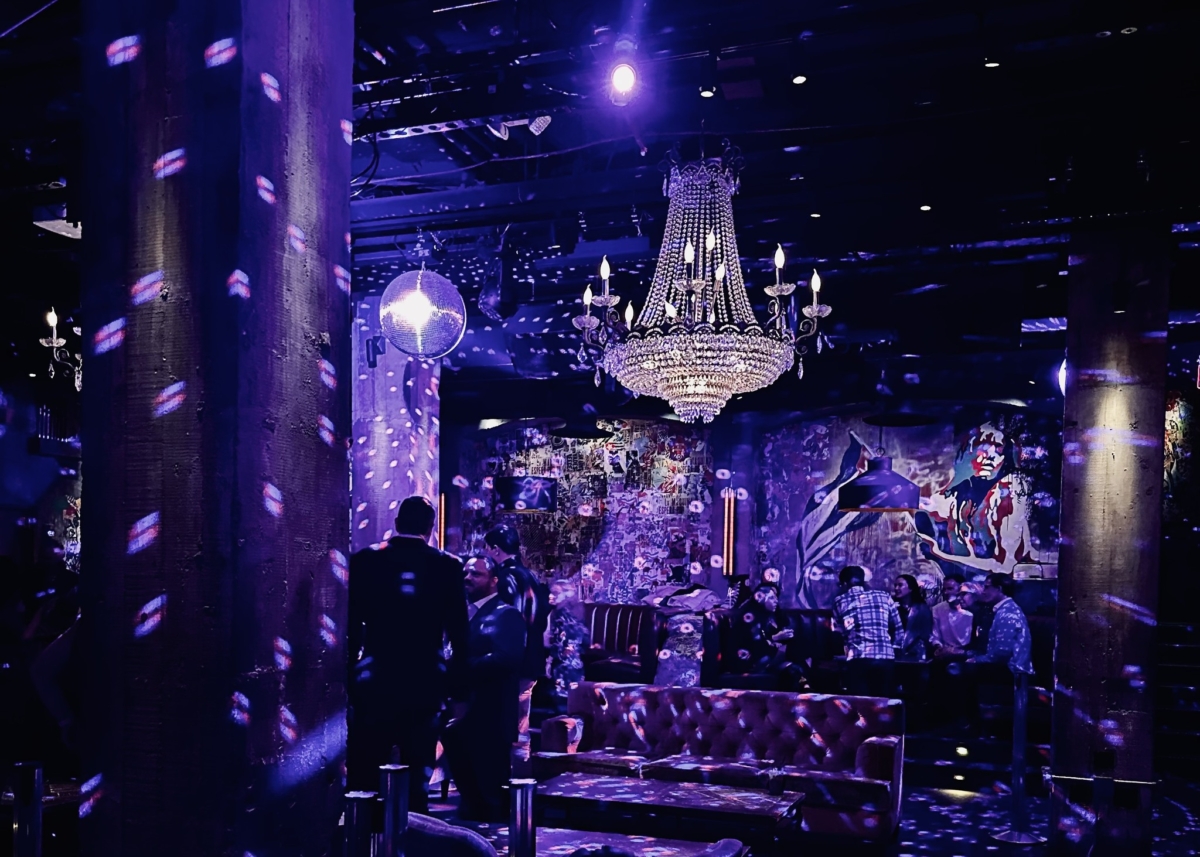 While the Mariel is well known to be an elevated dining experience, it's also a popular nightclub after dark.
Mariel Underground is also an elevated experience, but in a different way than its restaurant counterpart.
Live DJs perform nearly every night of the week, and a special seating menu for the dining room. They offer VIP bottle service and would be happy to host your next private event.
The endless bottle list creates the perfect high-end experience to bring your party to life. Come for dinner and stay for the dancing.
Mariel Underground will be a nightclub experience unlike any other.
Location: 10 Post Office Sq, Boston, MA 02109
Memoire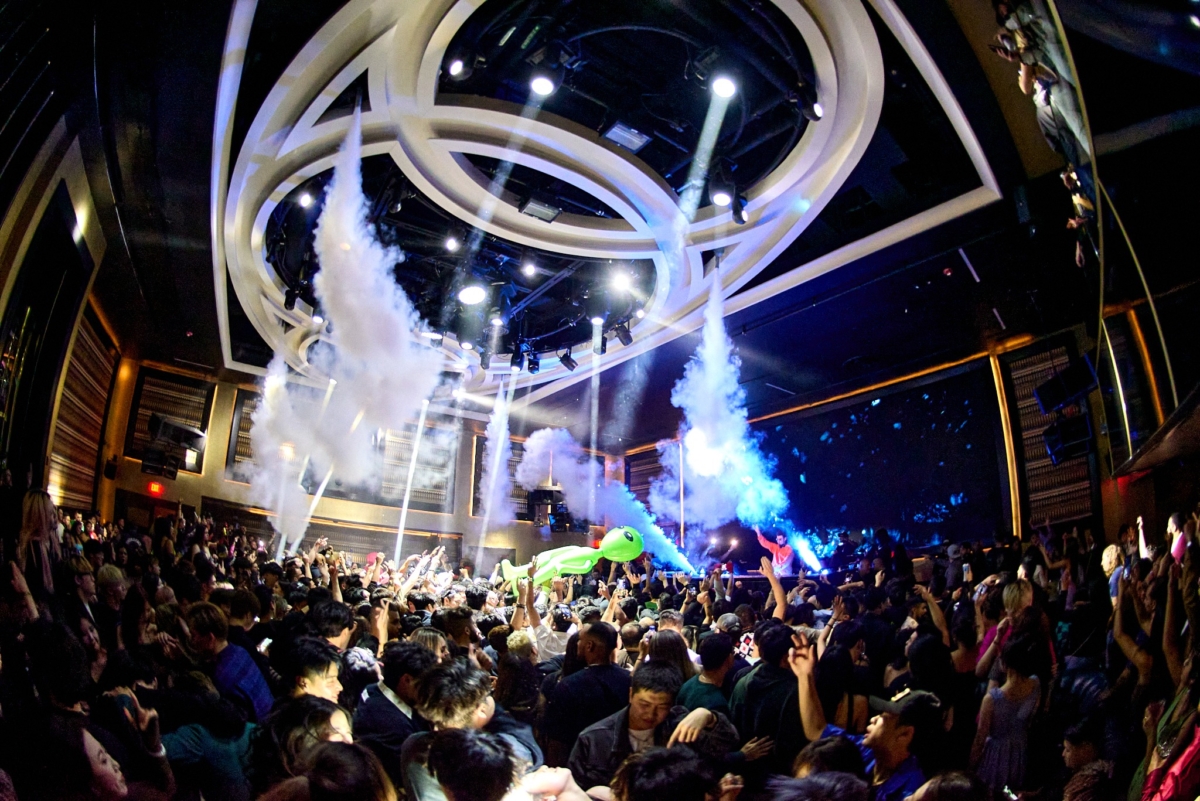 While there are plenty of casual places to grab a drink and enjoy music after a long week, an elevated lounge and club are harder to find.
Memoire is just what the Boston area was missing, with elevated experiences everywhere you turn.
The jaw-dropping interior is filled with gold surfaces, plush leather, custom marble, chandeliers, and state-of-the-art technology and lighting.
World-class DJs perform over an unrivaled sound system well into the night, with new performances constantly lined up.
With 20 VIP tables, you can truly indulge in a luxurious experience unlike any other in the area.
Location: 1 Broadway, Everett, MA 02149
Phoenix Landing
Irish bar by day, popular dance club by night. During the day, Phoenix Landing appears to be another unsuspecting Irish sports bar, but at night it transforms into a dance club with local DJs.
This cozy bar is one of the best for socializing and sipping tasty concoctions and tasty bites. No matter the occasion, they're ready to provide a fun and welcoming environment.
For over 25 years, they've been bringing the Boston area some great local entertainment very late into the night.
Catch the game during the evening and warm up for a night of dancing and live music; you can't go wrong.
Location: 512 Massachusetts Ave, Cambridge, MA 02139
Sissy K's
This venue boasts two floors of bar, live music, and dancing. Sissy K's is a local bar and nightclub bringing you all the best entertainment and fare in one spot.
The party vibe is fueled by a DJ and dancing on the second floor, while live music is performed on the main level. You get to decide your adventure.
The kitchen is even open until 1:30 am to feed all those late-night cravings after dancing your shoes off.
Constant specials and a fun, upbeat environment are the perfect cure to blow off steam after a long week of work.
Location: 4 Commercial St, Boston, MA 02109
Wally's Cafe Jazz Club
The oldest live music venue in Boston, they originally founded this club in 1947. Wally's Cafe Jazz Club sets out to bring a laid-back, cozy environment for people to perform and enjoy live music.
The musicians play 365 days a year and want to create a space for the artists to perform, practice, and perfect their craft.
There's even a student musician program for up-and-coming to try and make a name.
For decades past and with no end in sight, they're bringing the Boston area some of the best live music and comfortable digs to enjoy and relax after a long week.
Location: 427 Massachusetts Ave, Boston, MA 02118
Wild Rover
While lowkey pubs can be found all across the city, a high-energy dance venue is harder to find.
Wild Rover is the go-to in Boston for DJs, dancing, and karaoke, plus late-night bites and fun cocktails.
With three floors, there's plenty of room and fun to be had at this local favorite. With space for up to 500 people, plus an area rentable for private events, this place is always busy.
They aim for simple and affordable; no need for expensive or over-complicated drinks here. You'll find deals and specials every day of the week until they close at 2 am.
Any crowd, from college students to business professionals, is welcome here to let loose and have a good time.
Location: 61-63 Chatham St, Boston, MA 02109
Final Thoughts
Step away from the classic pubs and bars of Boston into a more elevated after-hours experience. These nightclubs will keep you dancing all night long.