Perfect for a celebratory meal or a filling weeknight dish. Great steak can be found all over Boston if you know where to look.
The Best Steak in Boston
Abe & Louie's
When a celebratory steak is in the cards, you'll want a high-end, elegant space with a menu that matches the occasion.
Abe & Louie's is the perfect location, well known for their classic steaks and sides, plus an extensive wine list.
As the epitome of a world-class American steakhouse, any experience here will be remembered. The meat selections are of only the highest quality corn-fed beef from the Midwestern US.
Every cut you can think of can be fired to the perfect temp.
This includes a NY Strip, 50-day dry-aged strip, bone-in or boneless ribeye, filet mignon, porterhouse, and even a tomahawk.
Don't forget the traditional sides like potatoes au Gratin, creamed spinach, asparagus, mac n cheese, and more. Celebrate right with a delicious high-end meal at Abe & Louie's.
Location: 793 Boylston St, Boston, MA 02116
Alma Gaucha
Take a break from classic American steak for a new world of a Brazilian steakhouse.
Alma Gaucha offers specialty meats aged up to 45 days and a buffet of sides.
The cuts available go beyond those found at a traditional spot, with a house special, top or bottom sirloin, filet mignon beef ribs, and others.
Bringing together these cuts with classic Brazilian flavors offers an experience unlike any other in Boston; expert chefs to the perfect temp prepare each.
Served alongside the protein are high-quality vegetables like Brazilian imported heart of palm, seasonal salads, cheeses, cured meats, and fruits. Explore a new side to steak with a meal at Alma Gaucha.
Location: 401 D St, Boston, MA 02210
Bogie's Place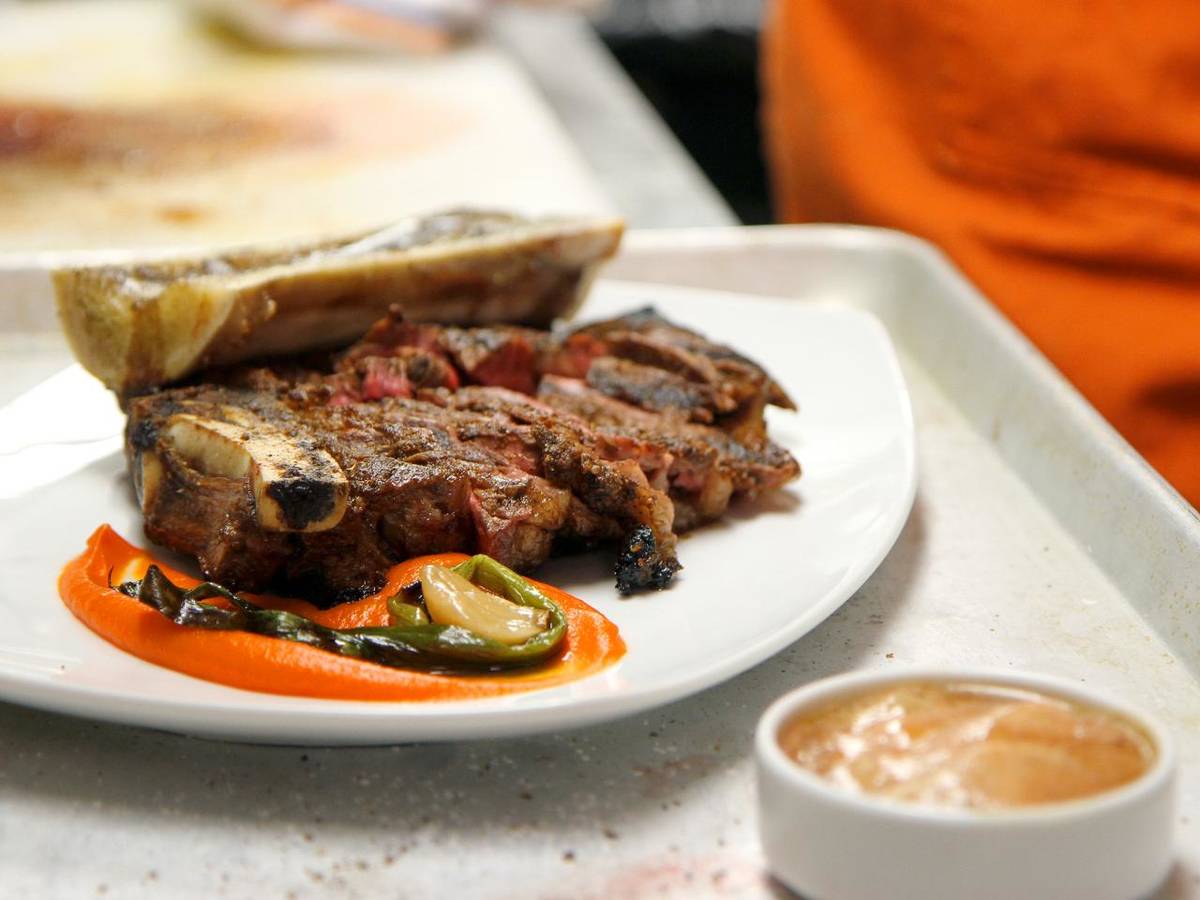 Owned by the local favorite, jm Curley, this speakeasy-style space serves up juicy steaks and old-fashioned drinks.
The dimly lit space of Bogie's Place creates an intimate environment to enjoy the classic steakhouse cuisine.
A cut above the rest, these beef dishes are all served a la carte with a house Demi Glace.
Filet mignon, new york strip, ribeye, or tomahawk cuts are available, and you can add other classic options like bearnaise sauce or "oscar style" with lobster, bearnaise, and asparagus.
Don't forget traditional sides like mac & cheese, jumbo asparagus, or even truffle fries. Juicy and delectable steak in a perfect date-night environment, plan your next steak night at Bogie's Place.
Location: 21 Temple Pl, Boston, MA 02111
Boston Chops
Dimly lit, filled with wood and leather elements, and a menu filled with exquisite cuts of meat come together to create the perfect upscale steakhouse.
Boston Chops has a unique menu, including both staples and creative dishes perfect for any occasion.
They keep the steak options simple and straightforward, with expertly cut NY strip, prime rib, bone-in filet, and even a 20 oz Chateaubriand.
Or pick from steak frites, sliced from a variety of beef cuts and served with a pile of frites, arugula, and your choice of house-made sauce.
Forget what you previously thought about steak and try a cut from this local favorite.
Location: 1375 Washington St, Boston, MA 02118
The Butcher Shop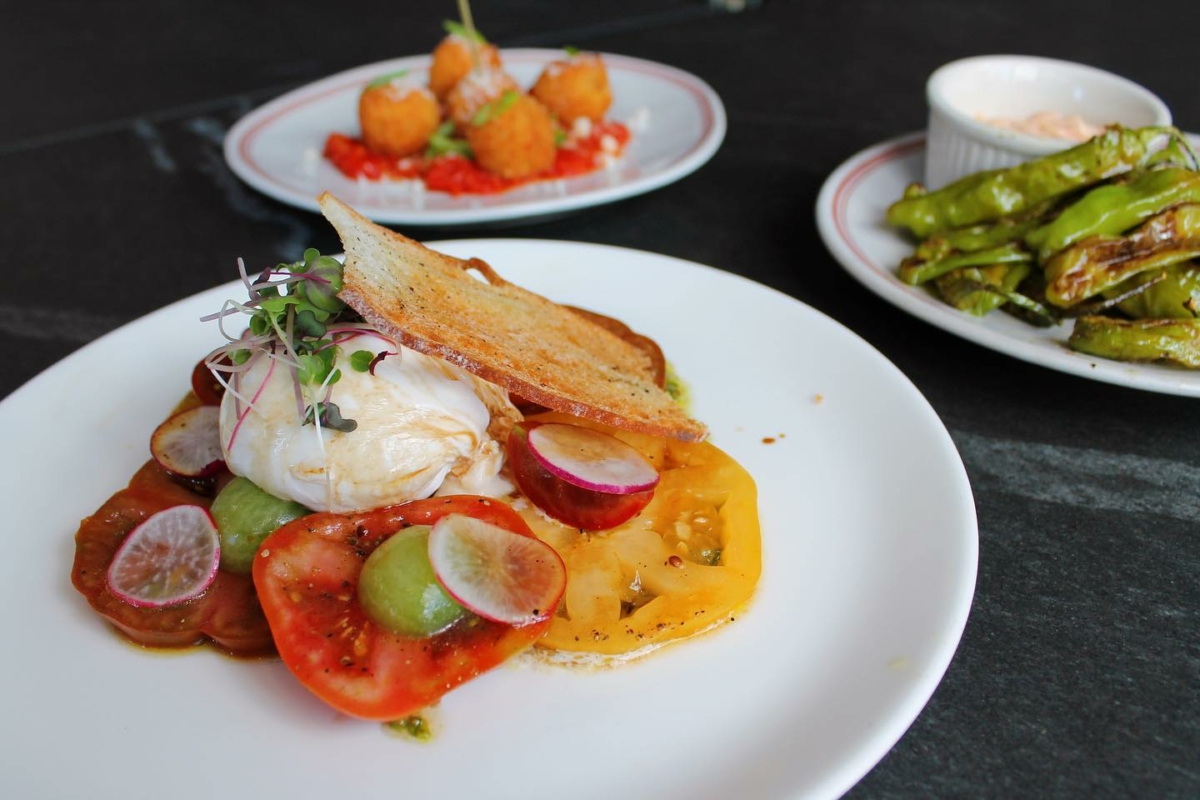 Here you'll find a neighborhood eatery focusing on a tribute to European butcher.
Offering a seasonal menu in a neighborhood setting is The Butcher Shop.
Brought to you by famous local restaurateur Barbara Lynch, who is well known for her other digs like No 9 Park, Drink, and B&G Oysters.
While steak isn't the only item featured on the menu at The Butcher Shop, it is one dish you'll be telling everyone about.
Choose from three cuts; hanger steak, prime tenderloin filet, or a NY strip, all expertly prepared.
These cuts of beef are prepared to let the meat shine, with simple flavors and ingredients that create a juicy and tender meal.
Location: 552 Tremont St, Boston, MA 02118
Grill 23 + Bar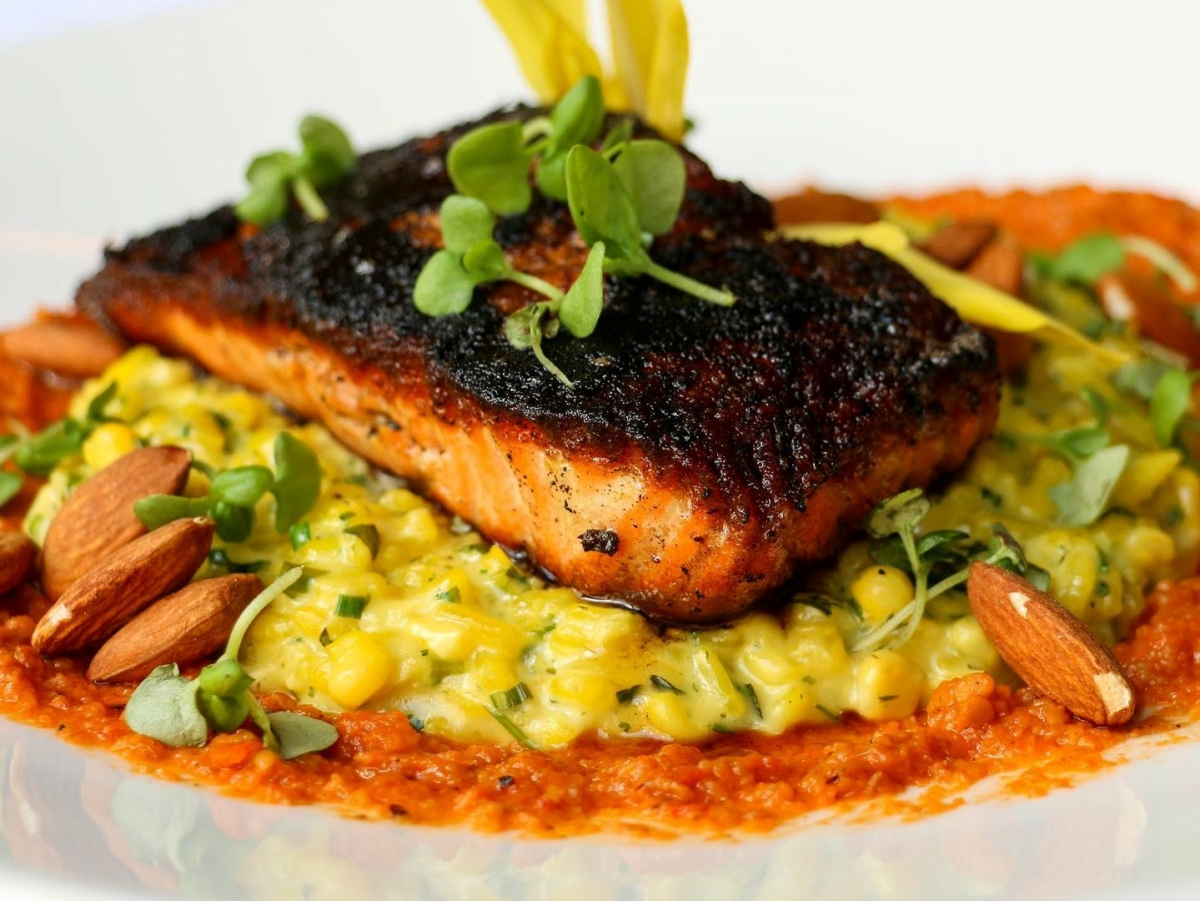 Here is a high-class steakhouse serving surf n turf classics in an ornate setting.
Grill 23 & Bar has been a steak destination in Boston since the early '80s.
At the time, they couldn't find a traditional chophouse with outstanding cuts of meat and superior service, so they set out to create one. Since then, not much has changed.
You'll find an outstanding experience from the food to the atmosphere and even the staff. Dine on wagyu beef, 100-day prime aged beef, and American Kobe cap steak, just a few of the prime cuts available.
You can add sauces and toppings like truffle butter, peppercorn cream, and more to follow tradition. No matter what you decide on, we guarantee an impressive and delicious experience.
Location: 161 Berkeley St, Boston, MA 02116
Mastro's Ocean Club
While this is a well-known national steakhouse chain, the same upscale experience can be found at each location.
Mastro's Ocean Club is the perfect spot for a special occasion or when you're in the mood for an unforgettable high-end meal.
This steakhouse has eight different cuts you can choose from, all expertly prepared to your temperature of choice.
The options include four different filet cuts, NY or Kansas style strip, bone-in ribeye, or a massive porterhouse.
Plus, they offer melt-in-your-mouth flavorful cuts of wagyu beef. After just one visit, you'll savor each bite and plan all future celebrations at Mastro's.
Location: 25 Fan Pier Blvd, Boston, MA 02210
Mooo…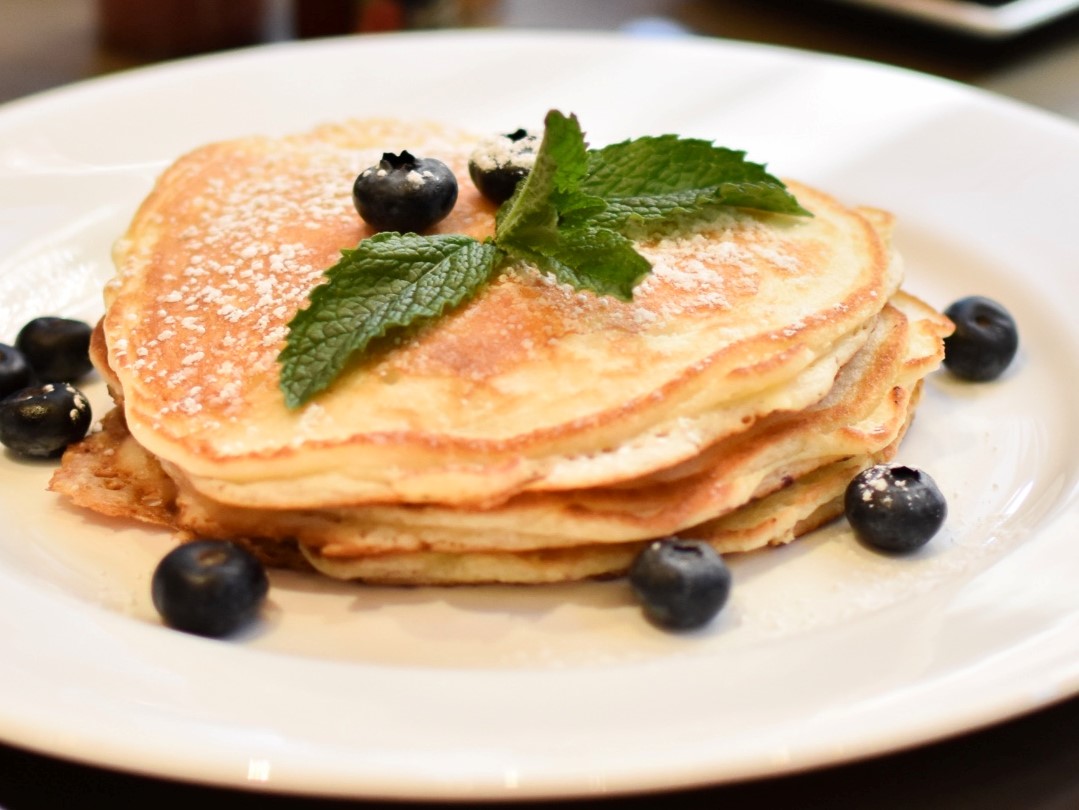 With a fun name that catches your attention, the sophisticated experience of this steakhouse might surprise you.
Mooo… serves breakfast, lunch, and dinner, but the most notable dishes on the menu include their prime cuts of steak.
The menu seems endless, and you can choose from cuts like classic filet mignon, Japanese a5 wagyu sirloin, American wagyu cap, and so many more.
Plus, the sauces you can choose from highlight the best of a classic steakhouse with bearnaise, bordelaise, and a few unique house choices.
With one of the largest steakhouse menus in the city, you can't go wrong with a visit to Mooo…
Location: 15 Beacon St, Boston, MA 02108
Smith + Wolensky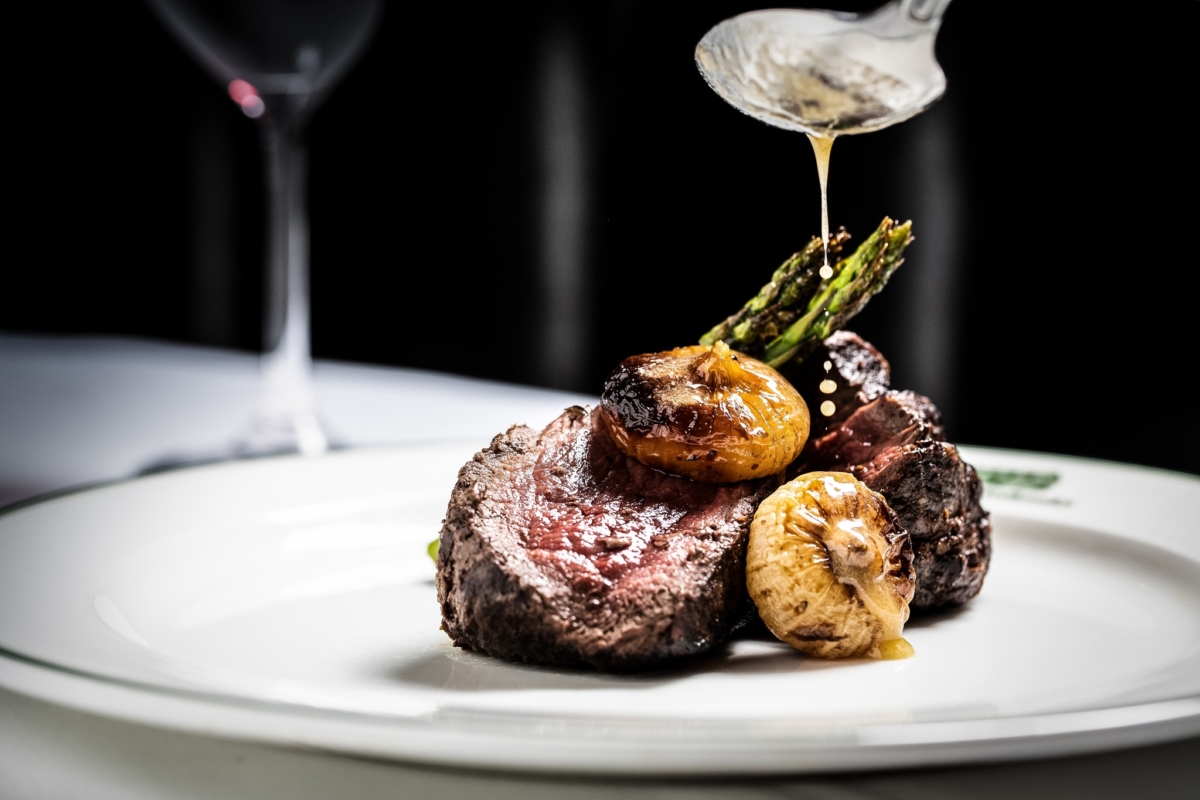 Bringing a nationally acclaimed steakhouse chain to the Atlantic Wharf, dine on USDA dry-aged beef in a classy, airy location.
Smith + Wolensky mixes contemporary digs with juicy American beef and local seafood dishes.
Their butcher's table provides creative and innovative takes on beef dishes with flavors, including cuts with coffee or one gorgonzola.
You'll also find classic steakhouse cuts of USDA Prime dry-aged meats, along with American wagyu options for unique and tender cuts.
Be sure you add an enhancement like cocoa and coffee rub or brandy peppercorn sauce, or indulge in a Maine lobster tail.
Location: 294 Congress St, Boston, MA 02210
Stockyard Restaurant
Located just outside the city of Boston in Brighton is this popular steakhouse of 40 years. The massive eatery that is the Stockyard Restaurant is a landmark in the area.
With seating for 200 and private event space, they can handle nearly any crowd. The menu is diverse, with options ranging from American comfort-food classics to their prime cuts of beef.
These steaks are prepared in a broiler at 1800 degrees to ensure a charred crust. Then be sure to add on an enhancement like jumbo shrimp, caramelized onions, or other crowns.
All the selections are cut and prepared with care in-house by expert chefs. You won't regret a steak dinner at Stockyard; it definitely won't be your last.
Location: 135 Market St, Brighton, MA 02135
Final Thoughts
Steak doesn't have to wait for a special occasion, especially with so many great options across the city of Boston.