Alfredo, carbonara, spaghetti & meatballs; pasta comes in so many forms and devourable flavor combinations.
The perfect comfort food meal is just within reach at any of these great spots across Boston.
The Best Pasta in Boston
Bar Mezzana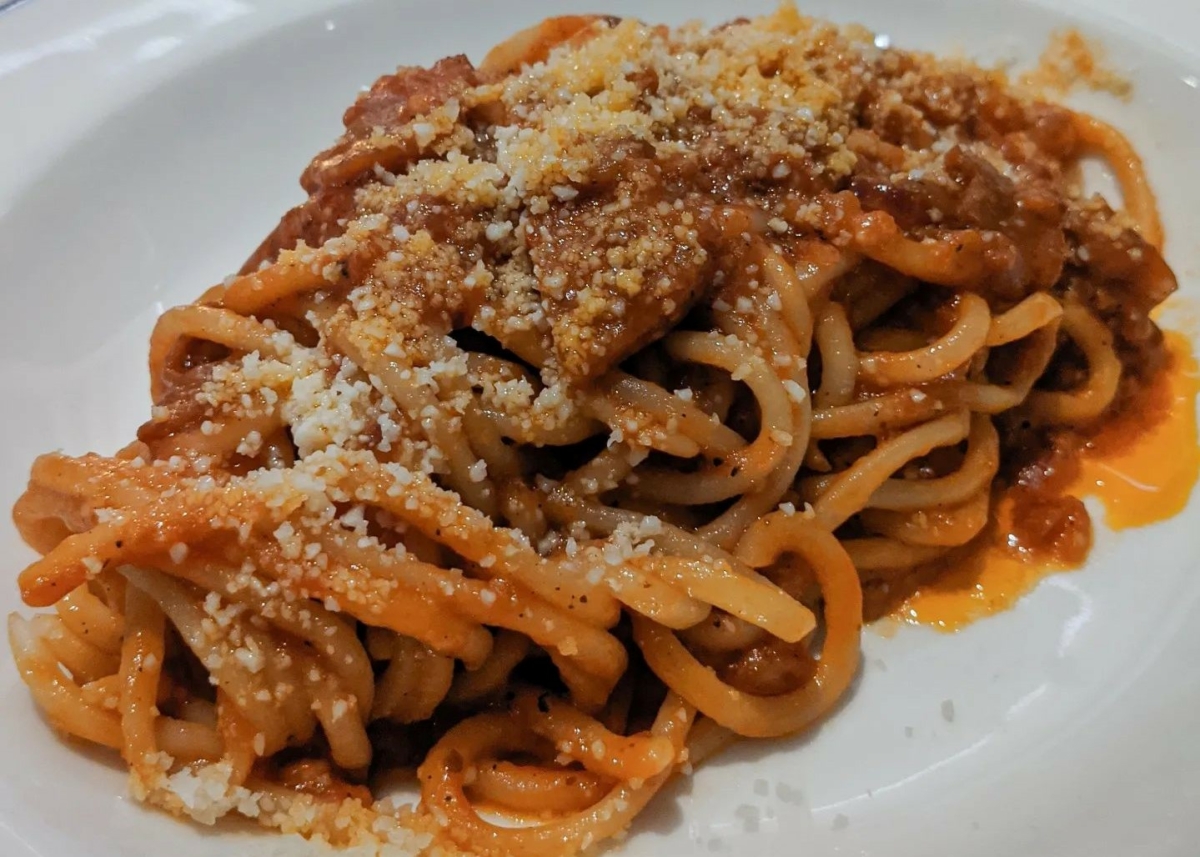 Here is a sleek Italian restaurant with a menu reminiscent of the Amalfi coast. Bar Mezzana is in a South End neighborhood and creates thoughtful dishes inspired by coastal Italian cuisine.
The menu selections are kept simple, with the option of tagliolini, orecchiette, paccheri, or agnolotti, all prepared with upscale sauces and protein combinations.
Indulge in a 1lb lobster, served with crema and complementary vegetables, or a combination of duck confit, fig, and cipollini onions.
These are just a few of the flavor combinations you won't be able to put down at Bar Mezzana.
Location: 360 Harrison Ave, Boston, MA 02118
Carmelina's
Located in the heart of Little Italy in Boston, this open-air restaurant has hearty portions of reimagined Italian dishes.
Carmelina's combines Sicilian comfort foods with a Mediterranean flair to create their unique and delicious menu.
They've transformed family recipes into modern Italian cuisine, including fresh homemade pasta dishes.
The tasty plates they create have even landed them a spot on Yelp's Top 100 Places To Eat.
With over 10 different pasta plates to pick from that include various types of meat, including seafood, and sauces that range from hearty tomato bases to lighter oil and cream bases.
There's truly something for every pasta lover at Carmelina's.
Location: 307 Hanover St, Boston, MA 02113
Casa Razdora
This weekday spot is the perfect local getaway for enjoying authentic Italian dishes.
Casa Razdora offers a cozy yet busy setting to indulge in all your favorite pasta dishes that will taste like someone's Nonna made them.
This restaurant was born from the need to create an authentic spot among all the eateries claiming Italian flavors and roots.
Everything on the menu at Casa Razdora is authentic and made from scratch, with recipes handed down for generations.
They keep it simple with pasta styles tossed in a variety of hearty sauces or choose from chef dishes like lobster ravioli or homestyle alfredo with chicken and veggies.
You'll quickly fall for the tastes and traditions at this local eatery.
Location: 115 Water St, Boston, MA 02109
Fox & the Knife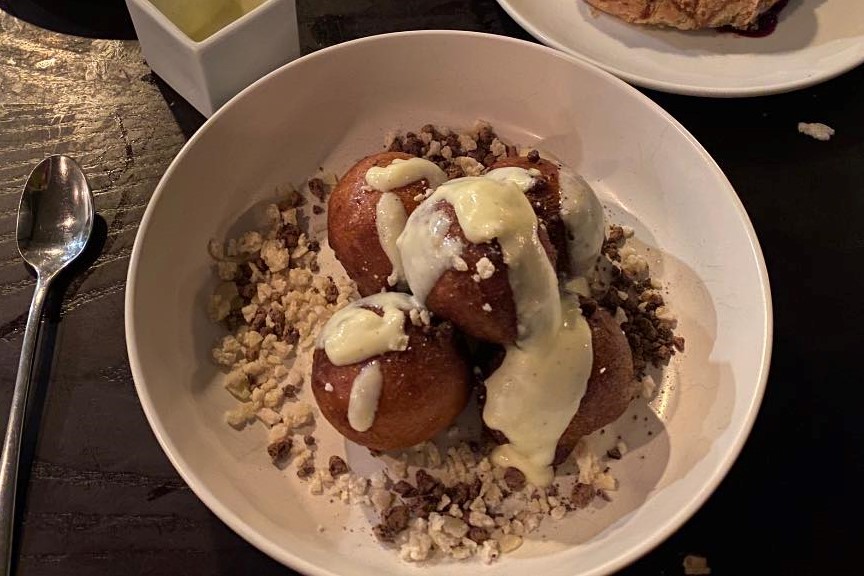 Here you'll find a lively bar-like setting where you can indulge in some of the best pasta dishes Boston has to offer.
In the heart of South Boston, Fox & The Knife has a menu focused on rustic Italian fare and vibrant cocktails.
They focus heavily on flavor combinations you'll not likely see at other Italian spots in the Boston area, as the menu highlights dishes you'd see in traditional households.
Goat cheese, wild boar, parsnips, and other rustic eats are incorporated into classic kinds of pasta like tortellini, tagliatelle, and raviolo for mouthwatering meals you're not soon to forget.
Fox & The Knife will introduce you to a world of pasta that you never even knew about.
Location: 28 W Broadway, Boston, MA 02127
La Familia Giorgio's Restaurant
Just like the name states, this restaurant is a family-friendly location where you can enjoy classic Roman-style fare.
La Familia Giorgio's Restaurant is in the North End of Boston, where they're creating hearty portions of deliciously authentic cuisine.
You can build your own pasta dish, starting with either handcrafted linguini or penne tossed in a sauce of your choice.
When either of those kinds of pasta isn't the style you're looking for, there are other homemade options like angel hair, tri-color tortellini, cavatelli, and even a gluten-free option.
With over 20 sauces to pick from, the pasta combinations are nearly endless at La Famiglia Giorgio's Restaurant.
Location: 112 Salem St, Boston, MA 02113
Mida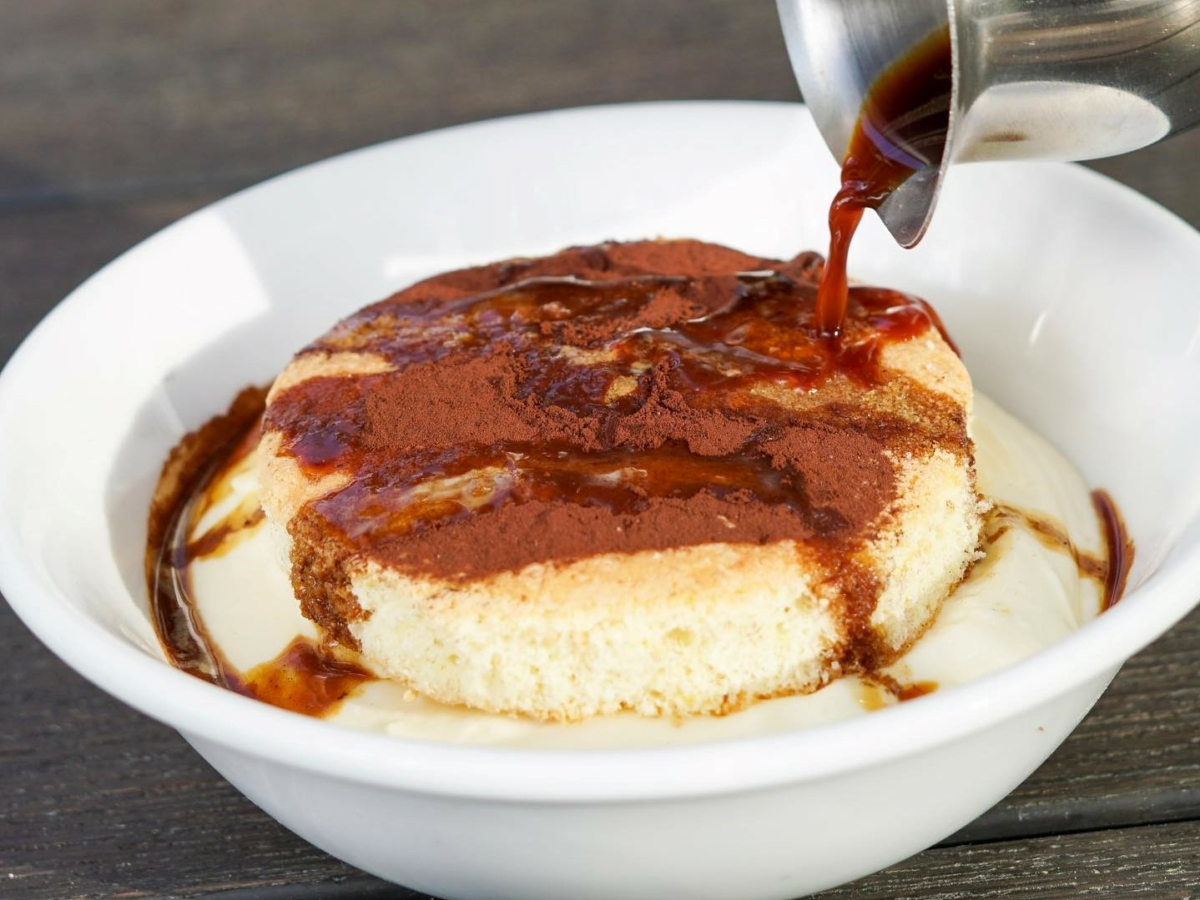 When you're in the mood for a casual and charming meal, this neighborhood spot is one you won't want to miss.
MIDA believes in the generous and thoughtful preparation of food, and that shows in the handmade pasta dishes you'll find on their menu.
They have a plate that will satisfy you no matter what you're craving.
A new take on cacio de pepe comes in the form of plump and soft gnocchi, or try the savory surf and turf combination of rock shrimp carbonara.
Each creation is the perfect combination of classic and quirky.
While pasta dishes aren't all their menu focuses on, they are the flavors that will keep you returning to MIDA for more.
Location: 782 Tremont St, Boston, MA 02118
Prezza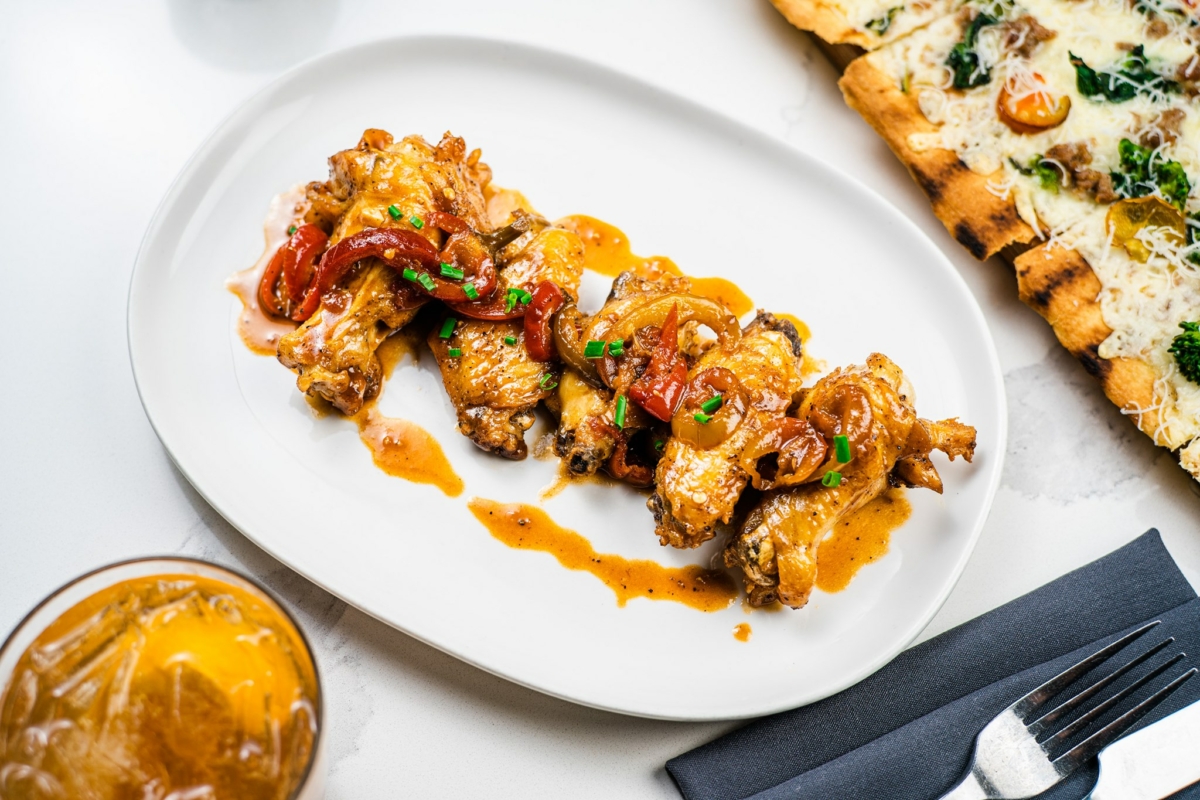 Cozy and comforting meets upscale and modern at this local Boston eatery.
Prezza is offering new takes on classic Italian peasant food with reimagined high-end recipes, including handmade pasta.
As one of Boston's premier destinations for wine and comforting authentic dishes, you'll be thrilled with the luxurious treatment and delectable eats.
The handmade pasta includes options like ricotta stuffed ravioli, meat ragout coated gnocchi, or another of their unforgettable portions.
Rooted in Italian heritage, you won't regret a dinner at Prezza.
Location: 24 Fleet St, Boston, MA 02113
Ristorante Limoncello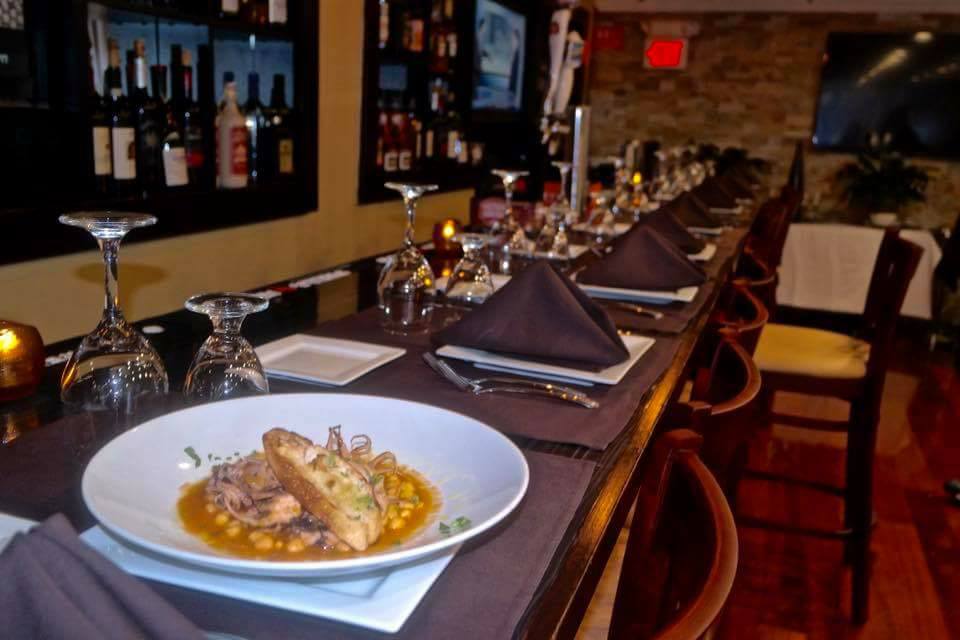 In North Boston, you'll find a warm and cozy trattoria filled with authentic decor and flavors.
Ristorante Limoncello is a homey spot that will quickly become a spot for you to indulge in handcrafted meals born from family recipes.
No matter what type of pasta you're craving, they've got you covered. You'll have the option of penne, lasagna, linguine, fettucini, fusilli, and so many more.
From red sauce to cream-based and flavors that range from salty, to savory, to light and citrusy, they have a flavor for everyone.
They even offer a risotto of the day, which includes seasonal and fresh ingredients for an ever-changing dish.
Ristorante Limoncello is authentic, homestyle, and tasty; just one visit will keep you coming back for more.
Location: 190 N St, Boston, MA 02113
Rino's Place
This homey and cozy restaurant is family-owned and well-known for its pasta-centric comfort food options.
Rino's Place focuses on creating delicious handmade pasta just as they have for the last 24 years.
This local eatery is famous for its robust red sauce, thinly sliced veal, and made-to-order extra-large ravioli.
Everything on the menu is homemade, with fresh pasta in a variety of styles, all coated with delectable sauces.
You won't want to miss the fist-sized cheese-stuffed ravioli or soft potato-dumpling gnocchi, which are tossed in a plum tomato sauce and baked with melty cheeses.
Rino's Place is one spot in Boston that's doing pasta right.
Location: 258 Saratoga St, Boston, MA 02128
Sportello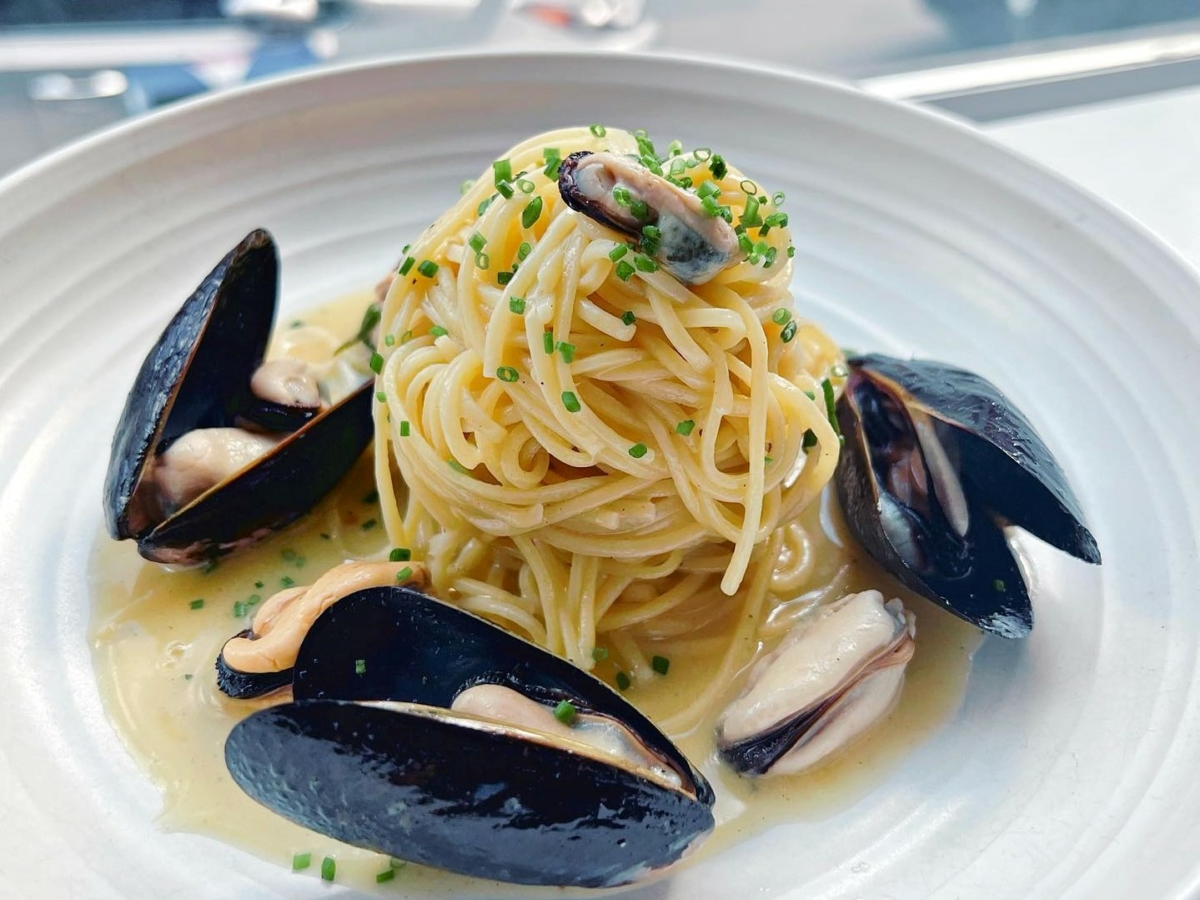 Here you'll find a minimalistic and modern approach to a classic diner.
Sportello is an upscale local eatery serving fresh handmade pasta covered in unique and flavorful sauces.
On the menu, you'll find classic options like tagliatelle, tortellini, and gnocchi, plus less-known pasta like strozzapreti.
These are all prepared in-house daily from fresh ingredients, plus sauces and toppings made with seasonal produce.
Intriguing combinations like local lamb with pumpkin creme or braised rabbit with olives and rosemary will transfix your tastebuds.
Sportello will become a go-to for pasta that goes beyond the basics.
Location: 348 Congress St, Boston, MA 02210
Final Thoughts
Delicious and crave-able pasta can be found all across Boston; you just need to know where to look.