When you're celebrating a wedding, birthday, or other fun celebration, there's nothing quite like the experience of a party bus.
Buzz around the city while sipping drinks, jamming to music, and hanging out with your favorite people.
The Best Party Buses in Boston
Boston Limousine Services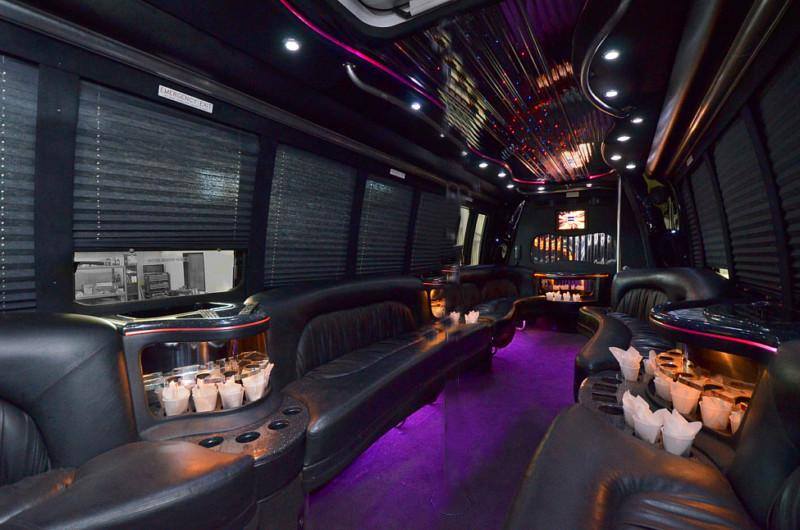 This party bus and limousine service has been in business since 1998, creating unforgettable memories.
Boston Limousine Services uses sophisticated communication and has a luxury fleet perfect for any size group and occasion.
This fleet includes buses that can accommodate up to 28 people or as few as 4.
Each bus is outfitted with everything you need for a memorable night, from dance floors and bars to surround sound and flashing lights.
Boston Limousine Services will be a rolling nightclub you'll want to experience for your next big event.
Location: 523 Cambridge St, Boston, MA 02134
The Boston Party Bus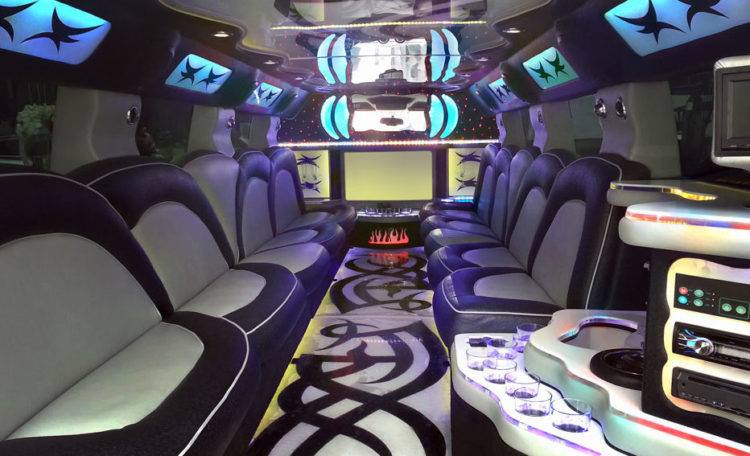 The Boston Party Bus takes pride in being one of the best party bus rentals in the city.
This company focuses on creating unforgettable experiences with custom bus tours and special occasions.
The drivers are professional and talented, creating a welcoming environment for all passengers.
They'll stock the bar with whatever you request, and can accommodate almost any size party.
Whether you're celebrating a bachelor/bachelorette party, traveling to a sporting event, or just feeling like enjoying your birthday in a big way.
The Boston Party Bus perfectly answers all your rolling party needs.
Location: 6 Liberty Square, Suite 260, Boston, MA 02109
Boston Party Bus Limo
Party all night long with this deluxe experience with destinations across Boston.
Boston Party Bus Limo opens the doors for memorable experiences in a rolling nightclub with its fleet of buses and limos.
No matter the occasion, adding a party bus to the experience will completely transform your party.
These luxurious buses include leather seating, lights, surround sound, and many more features. Plus, they're happy to provide a unique space to celebrate your big event.
Boston Party Bus Limo can fit up to 32 people, so no matter the party size, you'll be able to have an unforgettable experience unlike any other.
Location: 1625 Commonwealth Ave #17, Boston, MA 02135
Boston Party Bus Rentals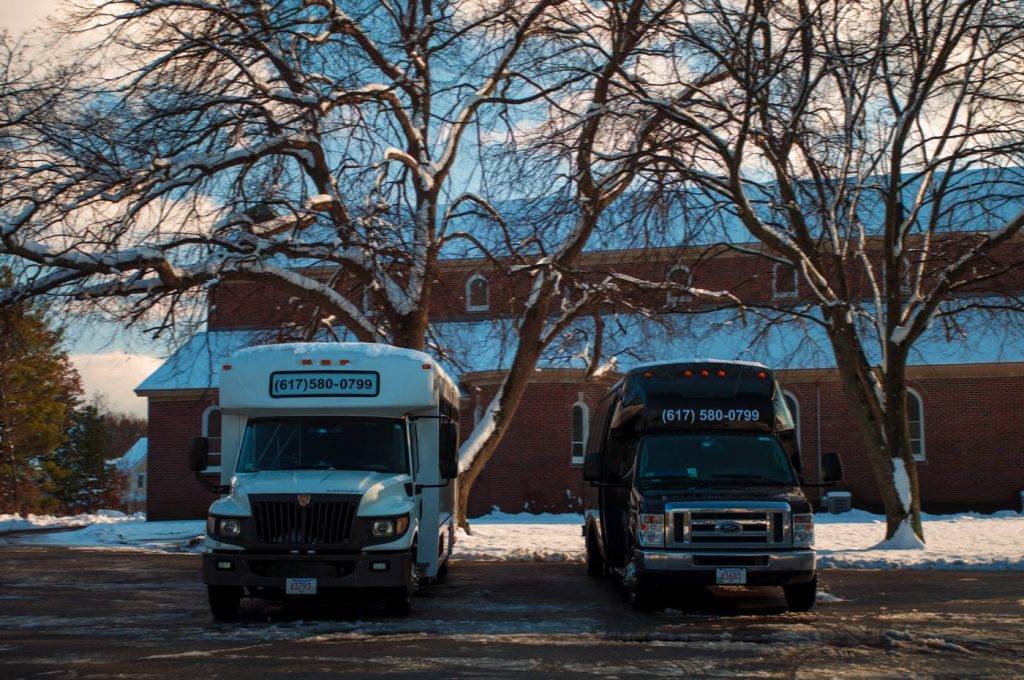 Your dream party starts with a rental from this Boston company.
Boston Party Bus Rentals are a deluxe service that covers a wide variety of events, so any occasion can be an unforgettable trip.
In these luxury buses, you'll find dance floors, bars, TVs, surround sound speakers, plush leather seats, and so much more.
Your party will become an unforgettable experience that you and your friends will talk about for years to come.
Experience the world of luxury with a comfortable and fun ride from Boston Party Bus Rentals.
Location: 14 Cherry St, Boston, MA 02155
Maxi Party Bus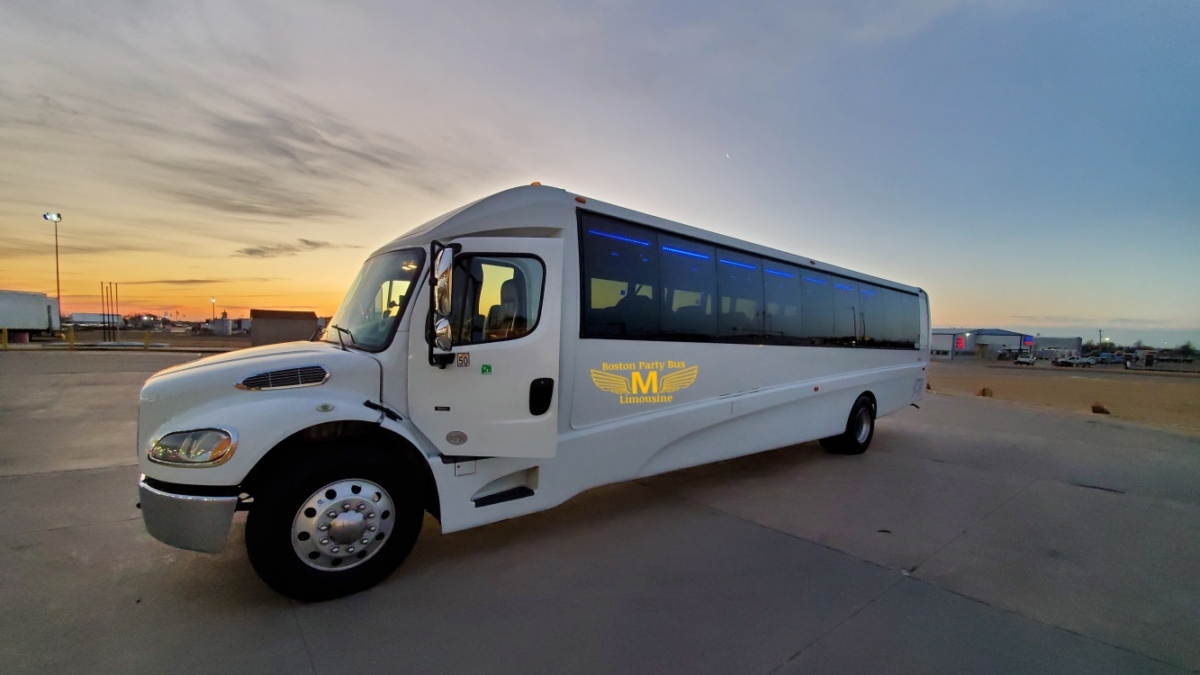 For any size group, any occasion, this party bus is the only one you'll need. Maxi Party Bus rentals are the perfect way to party in style.
These party buses come in a variety of sizes, plus accommodations for dancing, drinking, and anything else you could dream up.
This flexible fleet can seat up to 36 people, so any size group can still party on wheels. Perfect for any occasion, from birthdays to weddings and everything in between.
Grab your favorite group of people and make your next occasion unforgettable with Maxi Party Bus.
Location: 867 Boylston St, Boston, MA 02116
Met Limo of Boston
Named one of Boston's best rentals for limos and party buses, this luxury experience has been in business for over 25 years.
Met Limo Of Boston is ready to transport you to any event, whether it's arriving somewhere in style or traveling around the city to celebrate.
For any event, this limo and bus service has you covered. They can accommodate any size party, and we mean any size.
From luxury car rentals for 4 people to massive coach buses that can fit 55. For weddings, casino trips, prom, and bachelor/bachelorette parties spend your day traveling in luxury and style with Met Limo of Boston.
Location: 185 Alewife Brook Pkwy Unit 407, Boston, MA 02138
The Original Party Trolley of Boston
A unique option in the lineup of traditional party buses around Boston.
The Original Party Trolley Of Boston is reminiscent of an old street trolley but is still the perfect environment for starting or continuing the party.
They also have traditional buses, but the charm and whimsical design of these trolley's will create an even more unforgettable experience.
They have over 23 years in business and 14 buses to pick from, so there's always a ride ready for your party.
These trolleys have room for dancing, drinking, and singing the night away with all your closest friends. The Original Party Trolley Of Boston is one party bus experience you won't forget.
Location: 259 Quincy St, Boston, MA 02121
Party Bus Boston
This fleet of party buses is ready for any group who's ready to party on wheels.
Party Bus Pros can accommodate almost any group size and have accommodations to make each trip the best night possible.
The drivers are professional and responsible, making sure each guest stays safe while having a fantastic time at any party or event.
Birthdays, casino trips, weddings, bachelor/bachelorette parties, any occasion is even better with an unforgettable trip on a party bus with your favorite people.
Party Bus Boston is here to supply all your celebrations on wheels.
Location: 513 Beacon St, Apt 7, Boston, MA 02215
Party Bus Pros Boston
This is one party bus rental service that rivals many others in the area.
Party Bus Pros Boston is one of the best rental services in town with full accommodations on each vehicle including dance floors, bars, and more.
No matter what event you're celebrating, they have a vehicle that will be perfect for making your day an unforgettable experience.
All you need to do is supply basic information like how many people, how many hours, and when you want to go; they take care of the rest.
Not only is it a great time while on the bus, but they also have a program to ensure each guest gets home safely if they have too much fun.
Party Bus Pros Boston truly is the pros when it comes to an unforgettable trip around the city.
Roman Limousine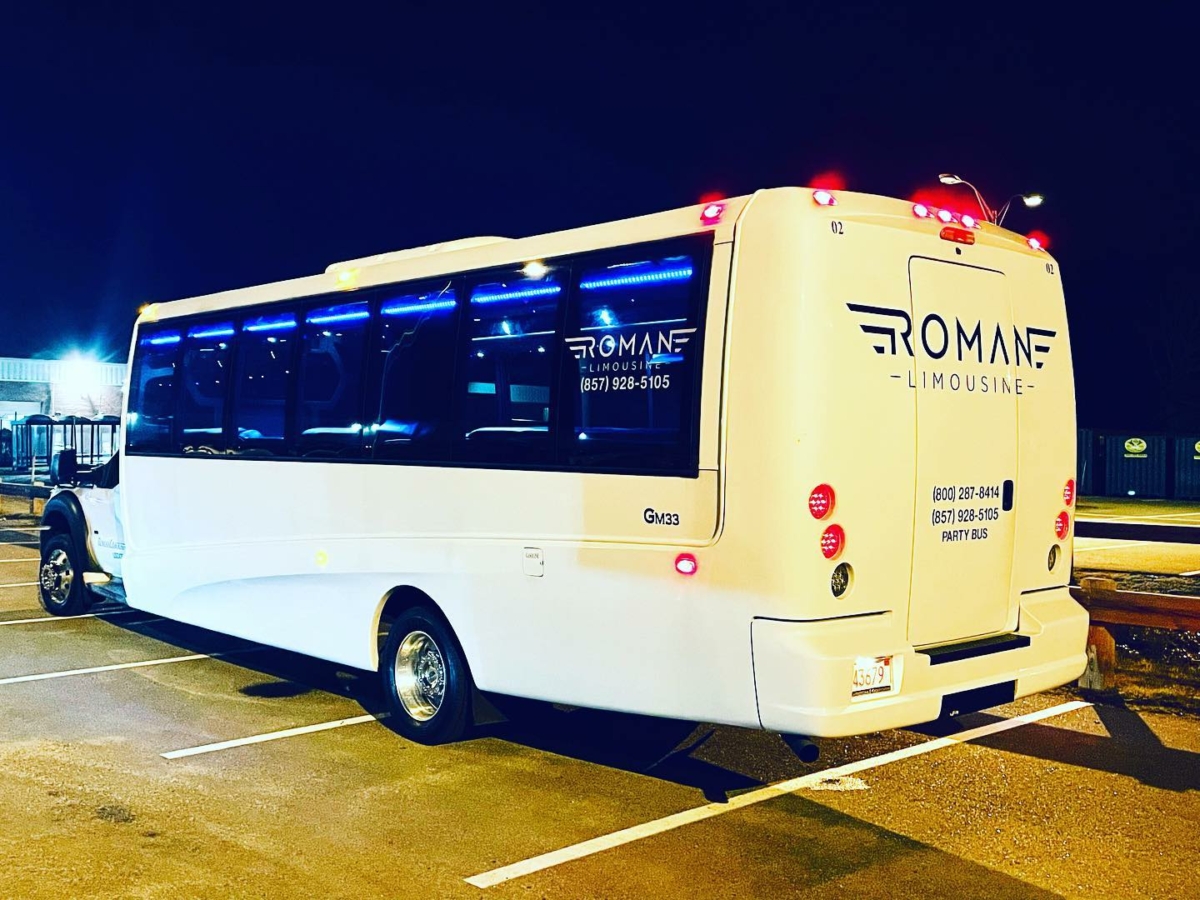 You'll find this luxury limousine and party bus rental company just a short drive outside of Boston.
Roman Limousine is a top rental service in the city and a go-to for any time you need a party bus or limo to arrive in style.
The perfect mix of luxury and professionalism is the perfect addition to any celebration.
They have a huge fleet of vehicles, from stretch limos and sprinter vans to full-party buses that can accommodate up to 32 passengers.
They even offer specials for Bachelor/Bachelorette parties and a brewery tour. Roman Limousine is the only party bus service you'll need for a one-of-a-kind experience.
Location: 383 Broadway, Somerville, MA 02145
Final Thoughts
Party the night away while traveling all across Boston. Or arrive at your event in true style with these party buses, creating an unforgettable experience.