Southwest flavors are crave-able and perfect any time of the year, and Boston has you covered. Whether it's authentic or inspired, these Mexican restaurants are some of the best in this northern city.
The Best Mexican in Boston
Angela's Cafe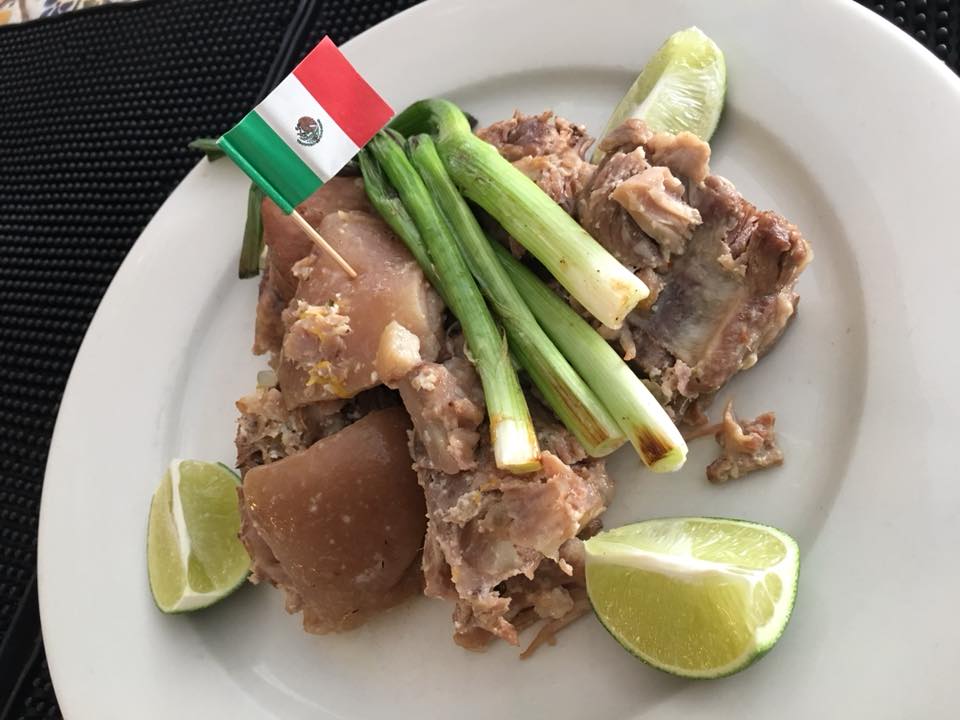 For 15 years, this Mexican restaurant has been serving Boston authentic and flavorful meals. Whether it's breakfast, lunch, or dinner, Angela's Cafe has you covered for delicious Southwest cuisine.
Start the day with a classic like huevos rancheros or a new favorite, chilaquiles. Later in the day, you can pick from authentic dishes like flautas, ceviche, tostada, tacos, and so much more.
Only the freshest ingredients are used to bring these classic meals to life.
And this local spot is nationally known with recognition from publications like Boston Magazine and networks like Food Network. Indulge in these homemade recipes to fix your cravings.
Location: 131 Lexington St, Boston, MA 02128
Anna's Taqueria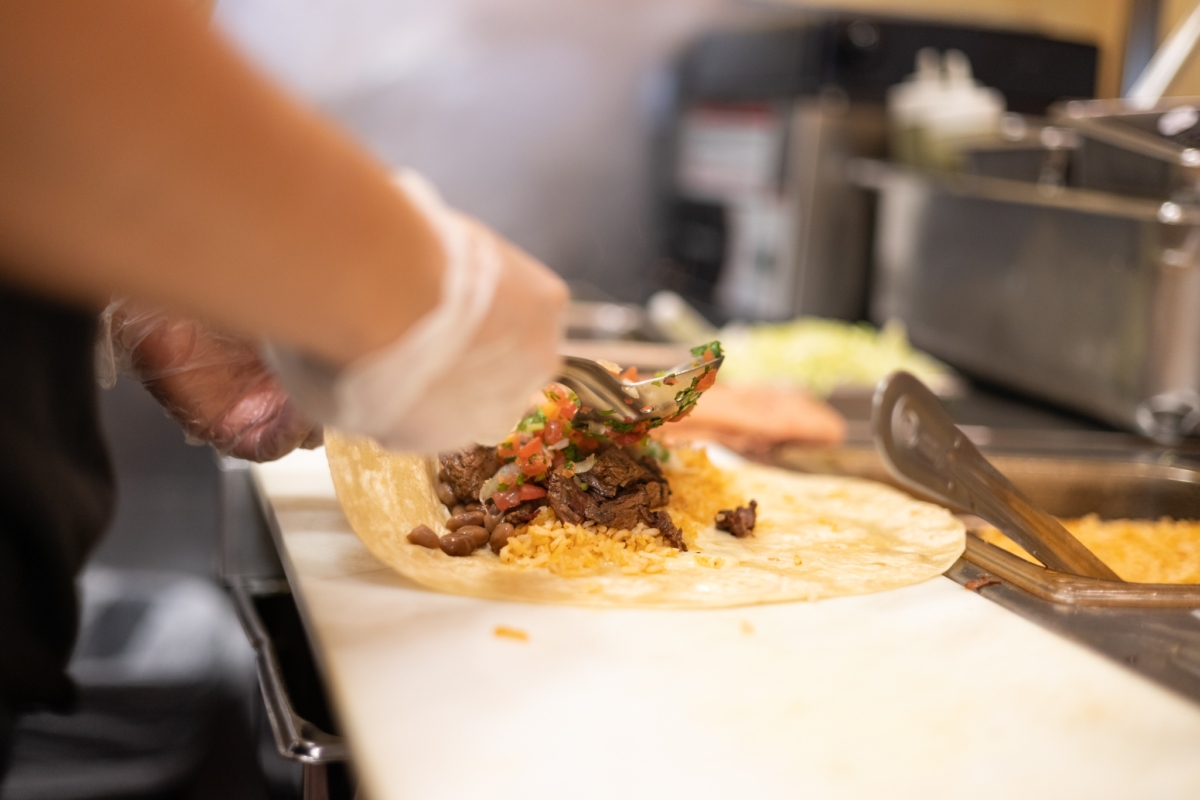 This restaurant has offered quick service and delicious flavors for over 25 years. Well known to have the best burritos in Boston, any of their 7 locations serve fresh and delicious flavors.
They keep it simple with authentic recipes and local ingredients for the freshest dishes when possible. The menu includes favorites like tacos, burritos, quesadillas, and Mexican bowls.
The meat selection is diverse and has multiple heat levels for any taste. But watch out for the Chile Verde; the pork is braised in various hot peppers for deep spice and heat.
Delicious and easy for on the go, Anna's Taqueria is one place you'll go back to over and over.
Location: 242 Cambridge St, Boston, MA 02114
Casa Romero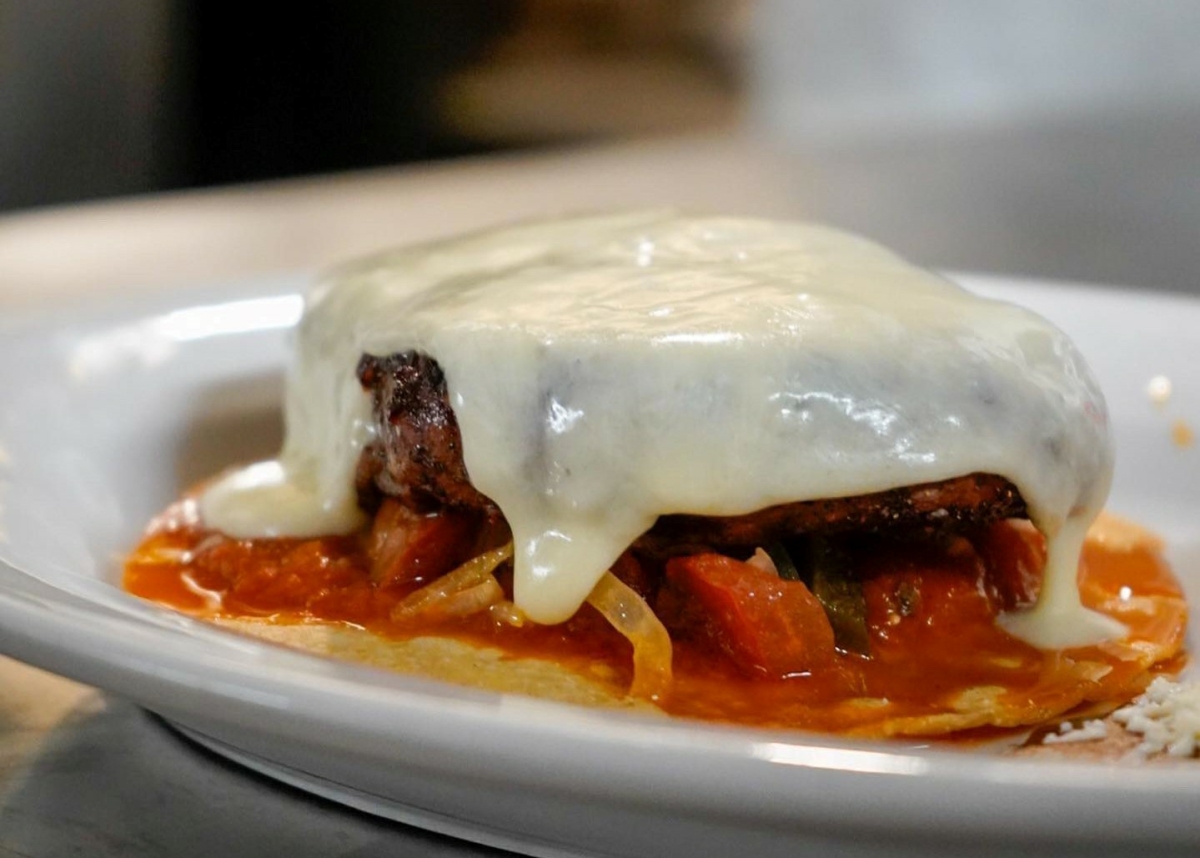 Take a break from fast and casual for a new take on your favorite Mexican cuisine.
Casa Romero has been bringing a refined take on Mexican food to the Boston area since 1972. The menu remains simple, but they focus heavily on the flavors incorporated into each dish.
The tacos and enchiladas come with various types of meat and toppings of your choice. Their signature plates take the cuisine further with complex and authentic flavors.
The cochinita pibil is covered in an irresistible orange chile sauce. Or try their best seller, carne asada, which is cooked to perfection and garnished with a chicken enchilada.
No matter what you try, it won't be your last time dining at Casa Romero.
Location: 30 Gloucester St, Boston, MA 02115
Chilacates
With six locations around Boston, there are plenty of chances for a taste. This restaurant chain strives to bring authentic Mexican street food with local and natural ingredients.
Chilacates has a menu with all your favorite options, like tacos, burritos, quesadillas, and more. Their birra tacos are a local go-to and shouldn't be missed.
You'll even find fresh-fried churros and maduros to snack on. These classic street-food-inspired dishes are perfect for an easy delicious meal on the go and at any time.
Location: 275 Shawmut Ave, Boston, MA 02118
Citrus + Salt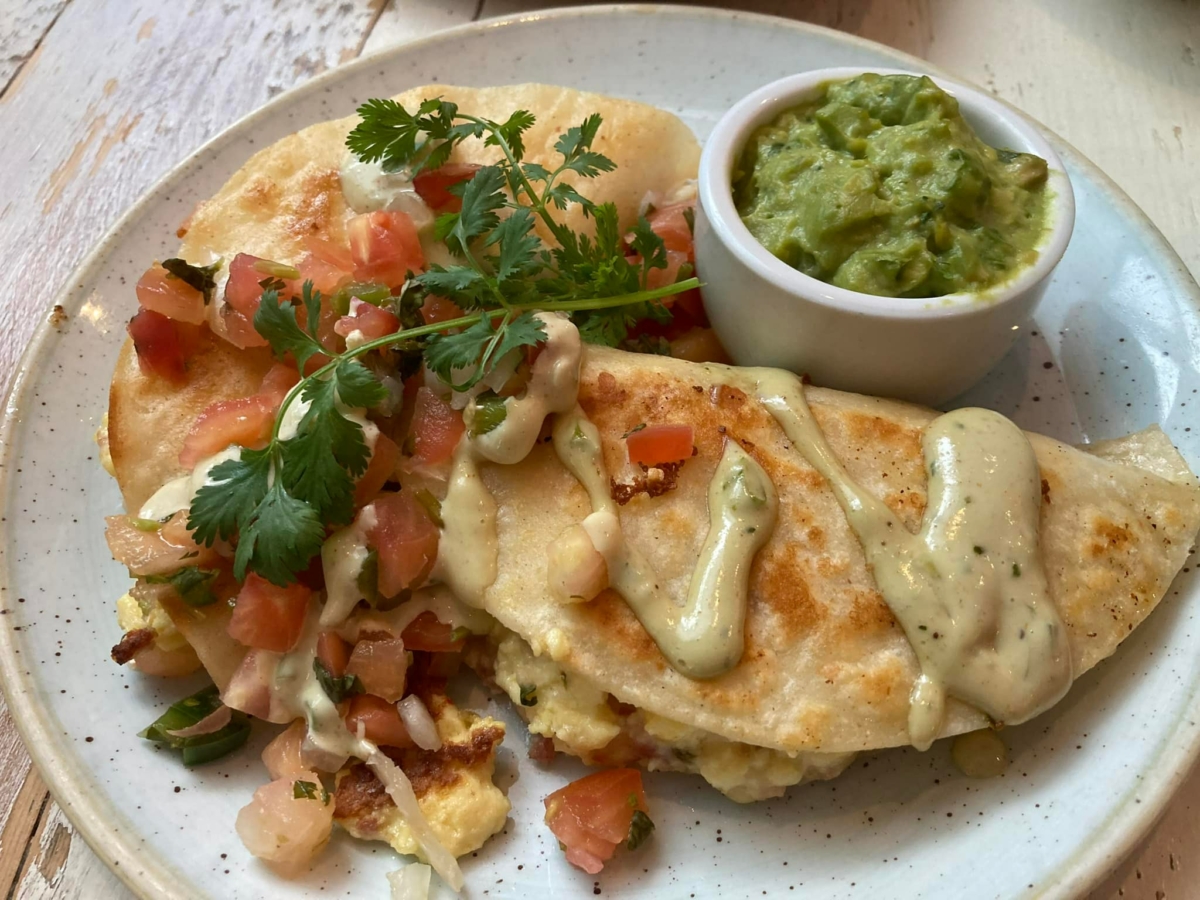 Here you'll find a more coastal take on Mexican cuisine. Bringing influence from the Baja region, Citrus + Salt has a menu filled with dishes inspired by Southern California and Mexico.
In a city known for seafood, this brings a new set of flavors to enjoy sea fare in a new light. The menu has options of classics like tacos, taquitos, and quesadillas with a unique flair.
But you'll also find octopus, Mahi, mussels, and other seafood prepared with Baja-inspired flavors for a meal unlike any other.
Pick a dish you're familiar with or branch out with something new. Either way, you'll love this coastal meal.
Location: 142 Berkeley St, Boston, MA 02116
El Centro
Here you'll find a Mexican eatery perfect for a night out filled with delicious food and drinks.
Kick all your cravings with El Centro's authentic take on Mexican cuisine with recipes straight from the chef's own family.
They take their food seriously and prepare it with love. You'll find house-made tortillas, micheladas, spiced sangrias, and delicious dishes.
Pick from all your favorites, like tacos, enchiladas, or even tortilla soup. No matter what time of the day you join them, you'll know it's an authentic meal.
Location: 472 Shawmut Ave, Boston, MA 02118
El Pelon Taqueria
Get a taste of genuine Mexican cuisine with this local Boston eatery. Bringing you global flavors and fresh local ingredients since the 90s is El Pelon Taqueria.
They're well known locally for the annual chile-eating contest, but the delicious food served year-round. They treat every customer like family and prepare each meal with the same care.
Authentic flavors fill the menu with items from taquitos and tacos to tortas and full plates- and you can't forget about specialty items like chicken chimichanga and tamales.
These authentic dishes will transport you to Mexico without ever leaving Boston.
Location: 92 Peterborough St, Boston, MA 02215
Taqueria Jalisco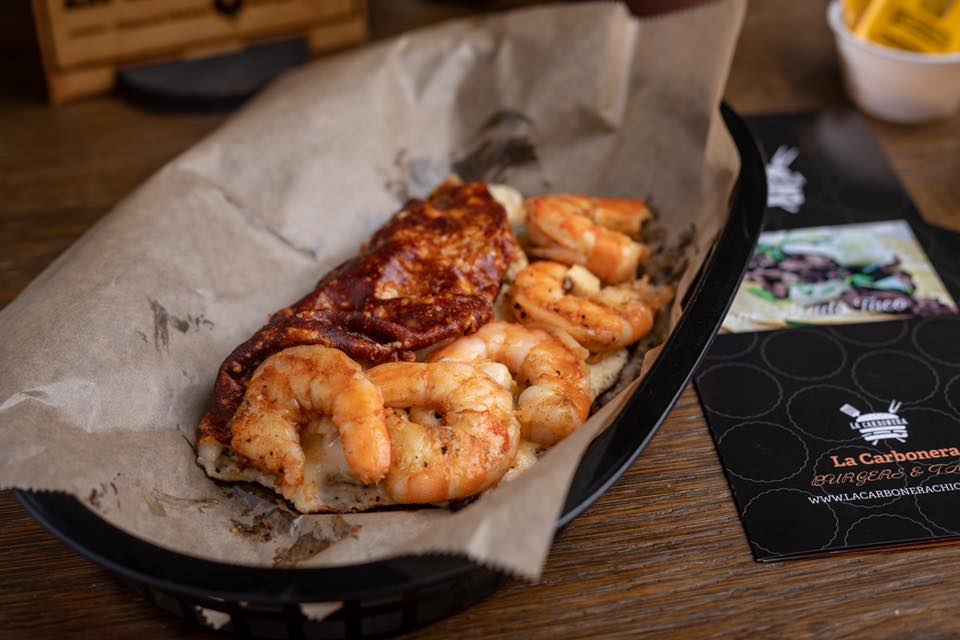 For an upscale take on Mexican food, this should be your go-to. Everything at Taqueria Jalisco is prepared fresh with high-quality ingredients for the best experience and flavors possible.
Authentic flavors are found across the menu, and all items are made to order.
Not only do they serve up classics like tacos and burritos, but you'll find an entire section dedicated to sea-fare prepared with Mexican inspiration.
Along with more well-known tex-mex options seen on most Mexican menus. This is the perfect spot for dinner and drinks with authentic flavors.
Location: 291 Bennington St, Boston, MA 02128
Tenoch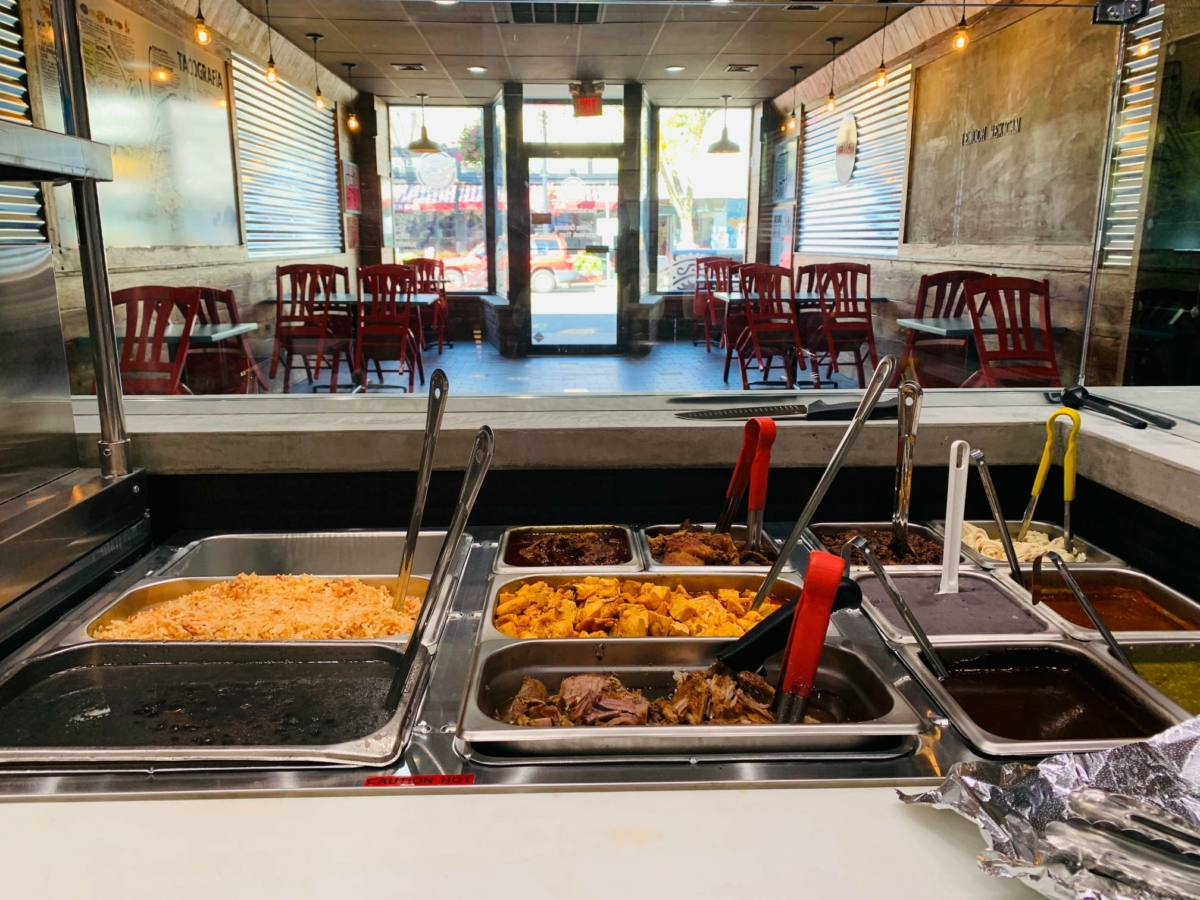 Well-known for over 10 years in Boston, this Mexican restaurant has multiple locations across the city. Tenoch has a straightforward menu of traditional Mexican dishes and classic street food.
Along with their brick-and-mortar locations, they have a few food trucks which pop up all around the city and can be rented for private or public events.
The menu focuses on handhelds like tortas and tacos, made with unique and authentic recipes. Or select your preferred toppings to add to tamales, quesadillas, and so much more.
There's a reason they've received notoriety from significant publications like Boston Globe and Buzz Feed. After just a few bites, you'll understand why for yourself.
Location: 3 Lewis St, Boston, MA 02109
Villa Mexico Cafe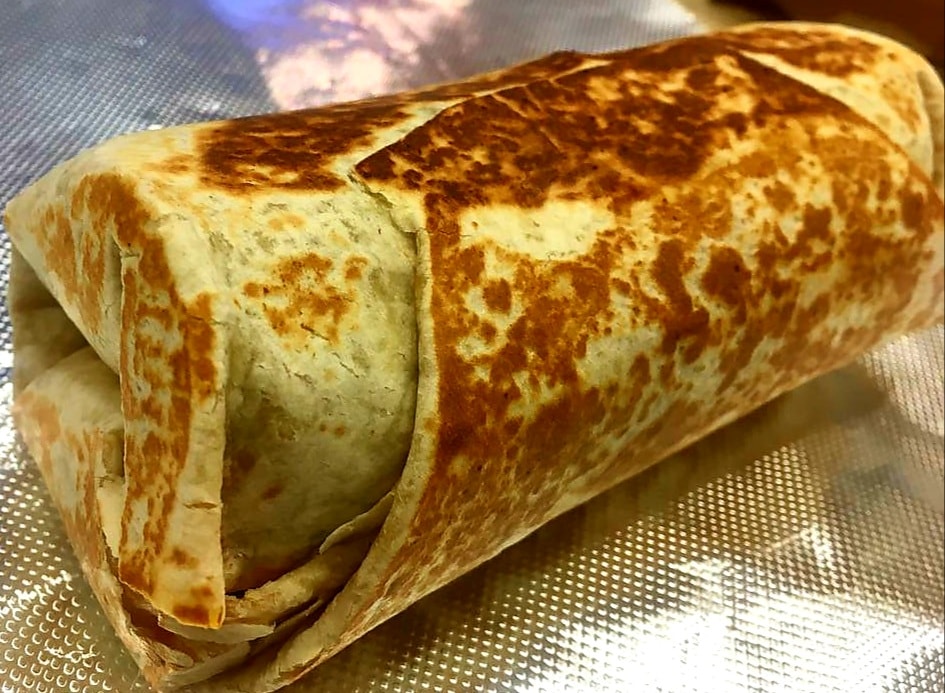 You'll find fast and casual dining at this authentic Mexican restaurant. Villa Mexico Cafe serves some delicious burritos and many other genuine south-of-the-border items in the Boston area.
Whether you join them to start the day or for your last evening meal, everything is homemade, and it shows.
Their dishes are made fresh every day with local produce. All your favorites, like grilled burritos, tostadas, tamales, tacos, and more, can be found on the menu.
No matter the time of day, the authentic flavors of this locally-owned restaurant will shine and keep you coming back for more.
Location: 121 Water St, Boston, MA 02109
Final Thoughts
Tacos, margaritas, and enchiladas, oh my. Mexican flavors are perfect for gathering and enjoying, and any of these great Boston restaurants are happy to host.