While you'll find plenty of American cuisine and other cultures around Boston, there's also a surprising number of places serving traditional and inspired Korean cuisine you won't want to miss out on.
The Best Places To Get Korean Food In Boston
Banga Korean Cuisine
You don't have to miss out on delicious and authentic Korean cuisine with this local Boston spot.
Banga Korean Cuisine is an unassuming restaurant where you can indulge in all your favorite Korean items plus some American favorites like pizza and seafood.
The menu here is massive, offering a large collection of unique and authentic recipes and flavors. Popular menu items include bulgogi, kimchi pancake, and bibimbap.
Don't settle for anything less than authentic, and enjoy traditional Korean food from this Boston favorite, Banga Korean Cuisine.
Location: 636 Beacon St, Boston, MA 02215
Coreanos Allston
Here you'll find a simple and laid-back spot that serves up some of the best Korean food the city has to offer.
Coreanos Allston is an unpretentious restaurant where locals and tourists go to fill up traditional menu items.
Their unique menu includes not only these classic Korean plates but Mexican fusion dishes as well for flavors and combinations you've likely never tried before.
Everything is made in-house from scratch, so you know it's fresh. This tiny little space is sleek and modern, the perfect backdrop to these modern-day recipes.
You'll be impressed, and your first visit to Coreanos Allston definitely won't be your last.
Location: 172 Brighton Ave, Boston, MA 02134
HAJU Kitchen
In this contemporary dining room, you'll find a menu that features a wide array of traditional Korean dishes served in family style.
HAJU Kitchen is Korean food for everyone, and they offer some of the best cuisines you'll find in the city.
They feature many popular items, including a tofu soup and Tteokbokki or a chewy rice cake and fish cake meal.
However, anything you order is made from traditional family recipes and only uses the freshest ingredients possible.
HAJU Kitchen cuts no corners when it comes to creating delicious and authentic Korean food.
Location: 175 Massachusetts Ave, Boston, MA 02115
Kimchipapi Kitchen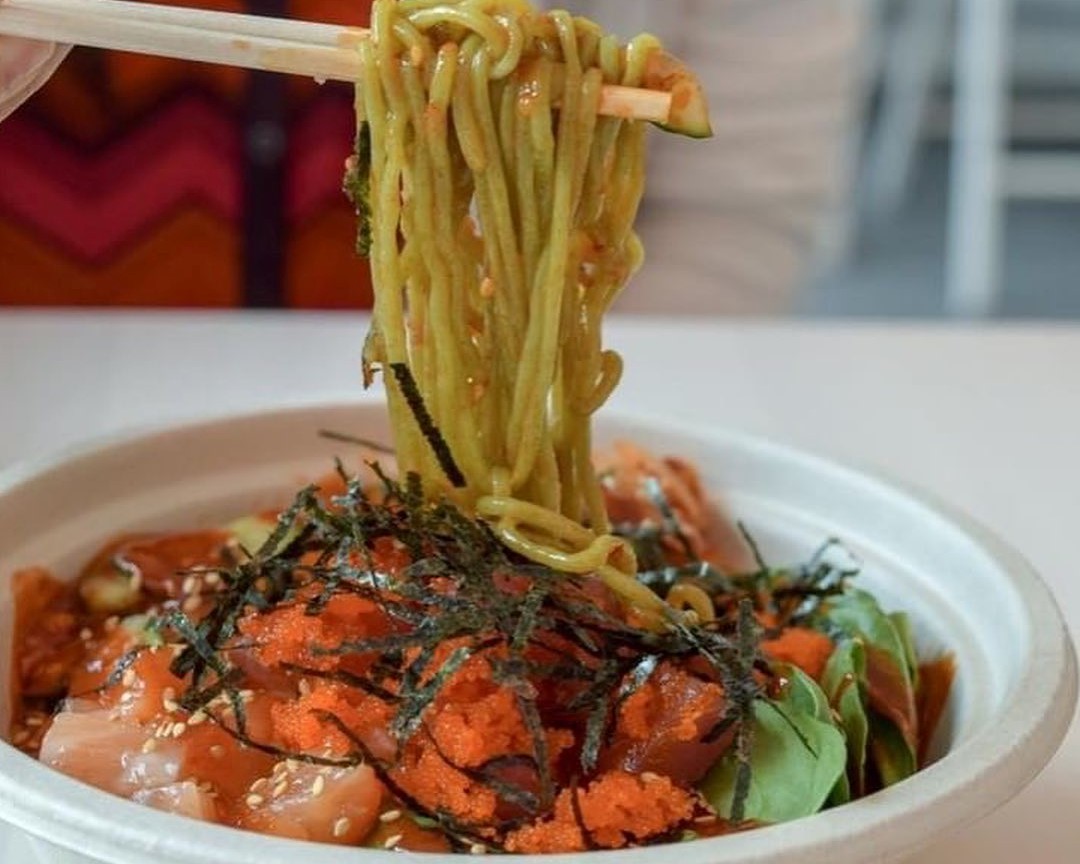 In this modern and relaxed setting, you'll be able to build your own poke bowl.
Kimchipapi Kitchen is a go-to spot for locals and visitors of Boston to create and indulge in poke bowls, bibimbap, and more.
The owner's family has been in the restaurant business for over 20 years, so these recipes have been handed down.
Besides poke bowls, they also feature other Korean food items to enjoy, like rice and fish cakes, a corn dog, specialty fried chicken, and so much more.
Any lover of Korean food won't regret a trip or two to Kimchipapi Kitchen in Boston.
Location: 81 Harvard Ave, Boston, MA 02134
Korean Garden
This outpost features classic Korean dishes, including an extensive selection of Korean BBQ items.
Korean Garden features a menu of authentic and traditional items in a welcoming environment for any group.
You'll be able to indulge in all your favorite items and maybe even some you've never tried before.
Their BBQ items tend to be the most popular as this is one of the only locations in the Boston area that features these Korean items.
However, the soups, rice dishes, and other menu items deserve just as much recognition. Korean Garden is an authentic option for delicious Korean food in Boston.
Location: 122 Harvard Ave, Boston, MA 02134
Koy Restaurant
At this eclectic restaurant and bar, you'll find a blend of authentic old-world Korean cuisine and other fresh international flavors.
Koy Restaurant is a modern Asian fusion spot for locals and tourists alike to enjoy an incredible meal unlike any other.
Here you'll get to indulge in items like sushi, Korean BBQ items, dumplings, and so much more to satisfy all your cravings.
Even the cocktails are unique fusions, even some of them adding traditional Korean spices for an added kick.
This unique fusion of international flavors and cuisines found at Koy Restaurant is the perfect addition to your weekly meals.
Location: 16 North St, Boston, MA 02109
Naksan Korean BBQ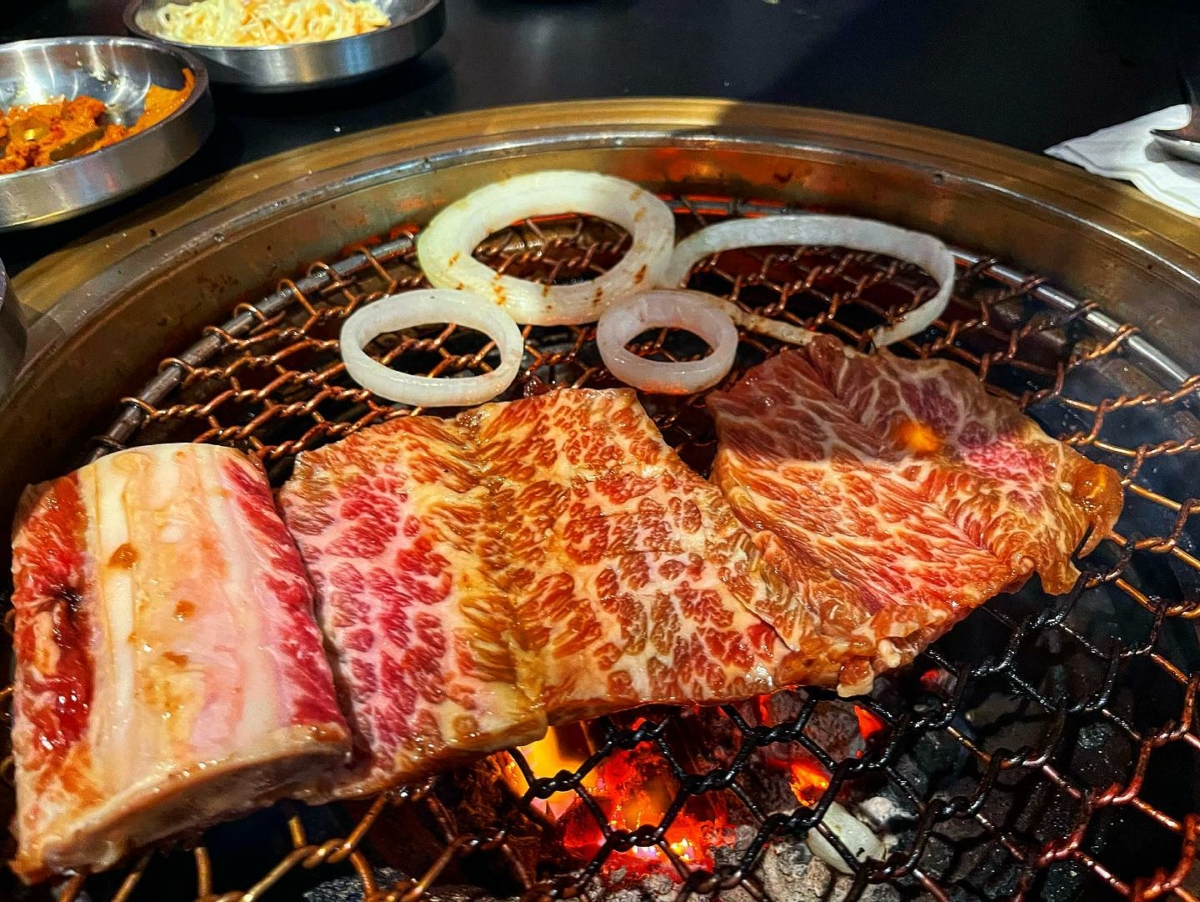 Find this popular Korean restaurant along the bustling Commonwealth Ave in Boston. Naksan Korean BBQ features a unique set-up where everything you order is cooked to perfection right at your table.
Here you'll get to indulge in elevated Korean fare, including items like beef carpaccio or a classic take on rice cake soup.
This interactive restaurant allows each individual to cook their own beef or other items in hot oil, so it comes out perfect each time.
A great stop for groups or parties, Naksan Korean BBQ is a popular Boston restaurant for a good reason.
Location: 1414 Commonwealth Ave, Boston, MA 02135
OliToki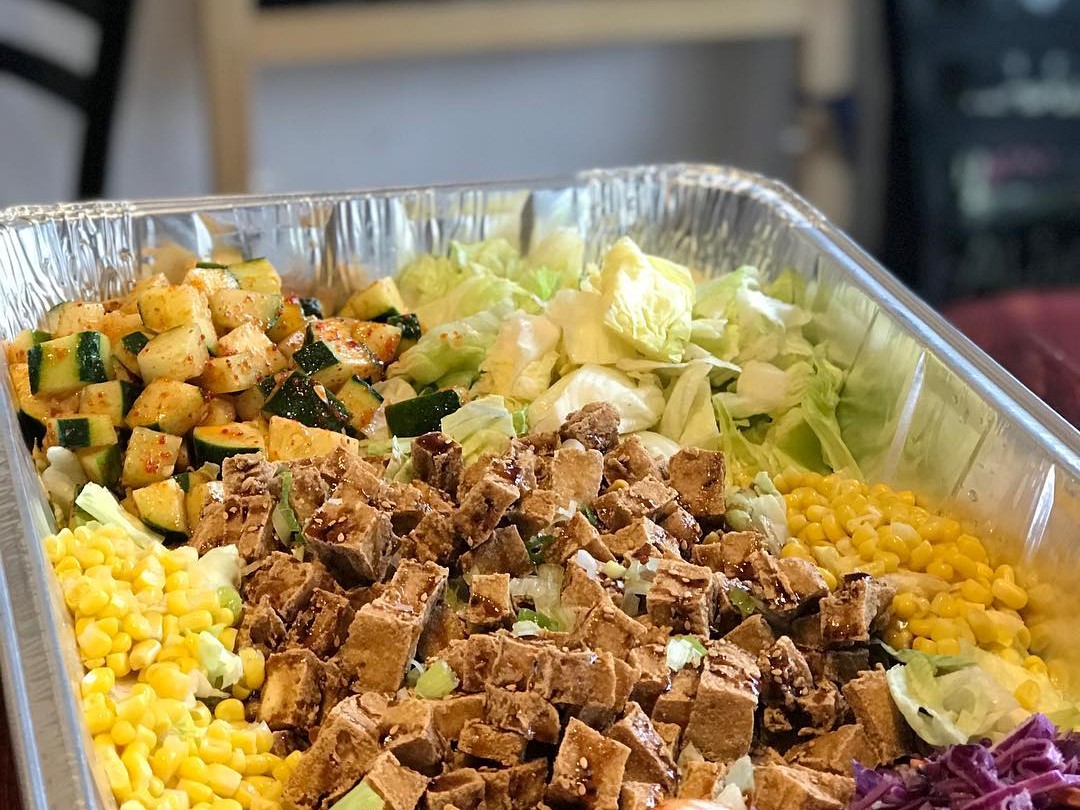 Find Korean-fusion dishes you've never seen before at this busy Boston restaurant. OliToki Boston has a goal to help you defeat munchies with their creative Asian-themed dishes.
This teeny counter-serve space doesn't seem like much from the outside, but the flavors and food combinations are bold and memorable.
You'll get to indulge in Korean-inspired tacos and burritos, plus items like chicken wings and dumplings.
You'll be impressed with these combinations that are out of this world and fulfill all your cravings. OliToki is the perfect Boston go-to for Asian-inspired eats.
Location: 76 Brighton Ave, Boston, MA 02134
Perillas

This casual Korean kitchen is a Boston go-to for traditional and inspired fusion plates. Perillas includes a menu of only the freshest fare, including all your favorite Korean items and some reimagined favorites.
Bibimbap is one of the most popular options on the menu, with both a beef and vegetable option for any diet requirements.
The snacks like kimchi and marinated eggs are also a go-to for many as they're a quick, flavorful bite or a wonderful addition to another meal.
While they keep a smaller and tight menu than other places around the city, what they do offer is delicious and authentic. You won't regret a visit to the one and only Perillas.
Location: 380 Western Ave, Allston, MA 02134
Seoul Jangteo
Here is a small and bustling spot serving up some of the best Korean comfort food the city of Boston has to offer.
Seoul Jangteo offers a diner-type feel that offers options of sake and soju to compliment their plates of authentic Korean meals.
They offer a wide variety of traditional items, from dumplings and stews to noodle and rice bowls, plus other special entrees made from authentic recipes.
You'll be impressed with their selection and the fact that it's all delicious; nothing is lacking in flavor or quality here.
This compact space offers up one of the largest Korean menus in the city, making Seoul Jangteo a go-to for anyone who loves Korean eats.
Location: 151 Brighton Ave, Boston, MA 02134
Final Thoughts
You won't even have to leave Boston to enjoy both authentic and inspired Korean flavors with these restaurants around the city.