Traditional steamed dough wrapped around all sorts of flavorful and mouth-watering combinations. The dumplings found across the city of Boston area are some of the best you've ever had.
The Best Dumplings In The Boston Area
Boston Soup Dumplings
New to the city of Boston, this restaurant has quickly become a popular go-to for classic Asian dishes.
Boston Soup Dumplings offers a large menu of noodles, Asian-inspired appetizers, and sought-after dumplings.
As one of the largest sections of their menu, as mentioned in the name, dumplings are their specialty and the biggest draw to their new location.
You'll get to choose between an assortment of dumplings like steamed soup dumplings with pork, steamed shrimp dumplings, potstickers, wonton soup, and many more delicious options.
Give Boston Soup Dumplings a try for a great new option when you're craving the hearty dish.
Location: 113 Brighton Ave, Boston, MA 02134
Ding Ho
You'll find this popular Chinese restaurant in the Leather District. Ding Ho is a cozy counter-serve restaurant that serves up traditional yet simple comfort food dishes.
They're celebrated for having a mom-and-pop feel, and prices that will surprise you. The menu is simple and will keep you coming back for more after just one visit.
Along with the homestyle meals like rice noodles and chicken with broccoli, one of the favorite menu items is their dumplings.
This order comes with four pan-fried dumplings filled with a homemade mixture of delicious pork and seasonings. Ding Ho is simple and impressive; your first visit definitely won't be your last.
Location: 88 Harrison Ave, Boston, MA 02111
District Kitchen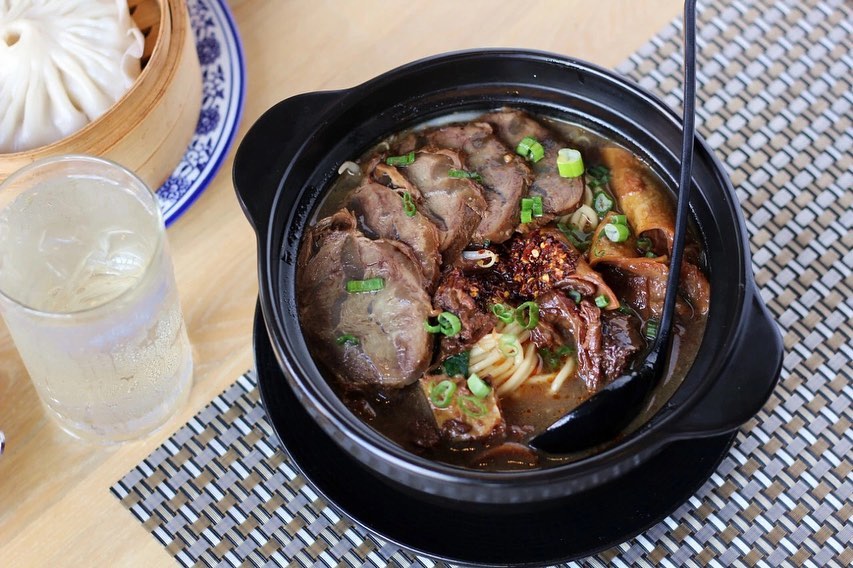 Just outside the city of Boston, you'll find this modern and sleek take on Chinese cuisine.
District Kitchen is a beautiful contemporary setting that serves both authentic and modern Chinese fusion dishes, including their famous dumplings.
Voted the best homemade dumplings in Boston, you won't want to miss out on an order or two of these. They offer one of the largest dumpling menus in the city, with eight different options to pick from.
Enjoy their sought-after XL soup dumplings or Mom's dumplings, which are created from a family recipe.
No matter what dumplings you pick, District Kitchen will prove they serve some of the best homemade dumplings in the city.
Location: 2 Florence St, Malden, MA 02148
Dumpling Cafe
While they are open during normal hours, too, this is a popular spot for late-night cravings. Dumpling Cafe features a lengthy menu that includes some of the best dumplings in the city.
Along with the popular dumpling options, their menu also includes Sichuan and Taiwanese specialties.
You'll get to enjoy large soup dumplings, potstickers, and just about every authentic flavor combination you can come up with. Dumpling Cafe is the perfect place to indulge in dumplings any time of day.
Location: 695 Washington St, Boston, MA 02111
Dumpling King
Just like the name states, this Boston eatery is well-known for one thing. Dumpling King is a no-frills spot located in Chinatown that serves up some of the best dumplings in the city.
Don't let the small space deter you, even though there are only about 3 seats inside the building; you can always take the dumplings to-go, making it a great stop for lunch or dinner on the way home.
You have the option to buy their fresh dumplings, either pan-fried, steamed, or boiled, all filled with their homemade pork and spice mixture.
They even offer frozen dumplings you can take to make at home. Dumpling King is the only dumpling spot you'll need.
Location: 42 Beach St, Boston, MA 02111
Mei Mei Dumplings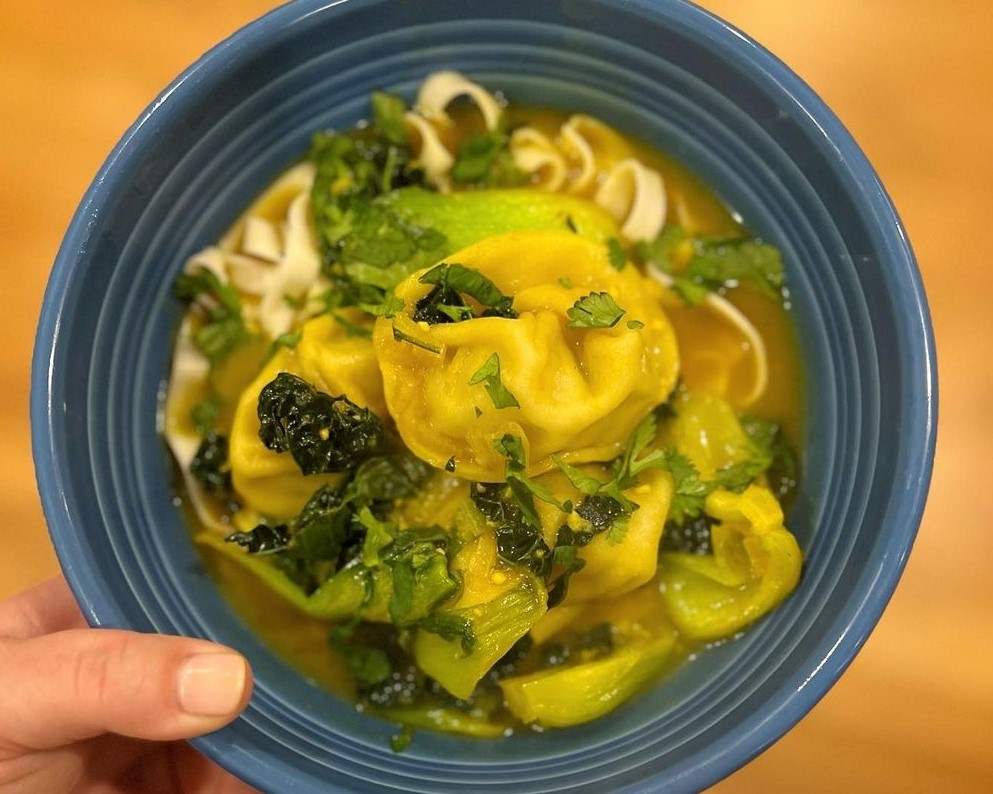 What first started as a Farmers Market booth has branched into a brick-and-mortar restaurant in the South Boston neighborhood.
Mei Mei Dumplings focuses on creating carefully sourced plates of Asian-American fusion recipes.
The dumpling flavors and combinations change with the seasons as they try to use only the freshest local ingredients in everything they make.
This is the most diverse dumpling menu in the city, with flavors ranging from classic combinations to out-of-the-box mixtures.
Mei Mei Dumplings will always impress and keep you coming back all throughout the year.
Location: 58 Old Colony Ave, Boston, MA 02127
Myers + Chang
Here is one of the most popular Asian-inspired restaurants in the city of Boston.
Myers + Chang is a South End restaurant where you'll find a menu inspired by flavors from Chinese, Taiwanese, Korean, and other Asian cultures.
While they offer a diverse number of dishes, some of their most sought-after plates are the dumplings.
You'll get to pick from three traditional dumpling options, including classic pork and scallion, lemony shrimp, and edamame and wasabi dumpling combinations.
These are hearty and flavorful, perfect for filling you and finishing all your cravings. You'll be impressed with everything Myers + Chang serves, especially the delicious and crave-able dumplings.
Location: 1145 Washington St, Boston, MA 02118
Taiwan Cafe
Here you'll find a small and lively hub for delicious Taiwanese foods, including their popular dumpling dishes.
Taiwan Cafe serves authentic and flavorful foods; all handcrafted from the freshest and local ingredients whenever possible.
They're a staple in the Chinatown neighborhood, having first opened their doors in 1989.
Since then, they've offered up traditional and flavorful Taiwan dishes like their steamed or pan-fried dumplings filled with pork, chicken, and seafood options.
Taiwan Cafe is easy to find and a go-to place for all your authentic homestyle dumpling cravings.
Location: 34 Oxford St, Boston, MA 02111
Tasty MoMo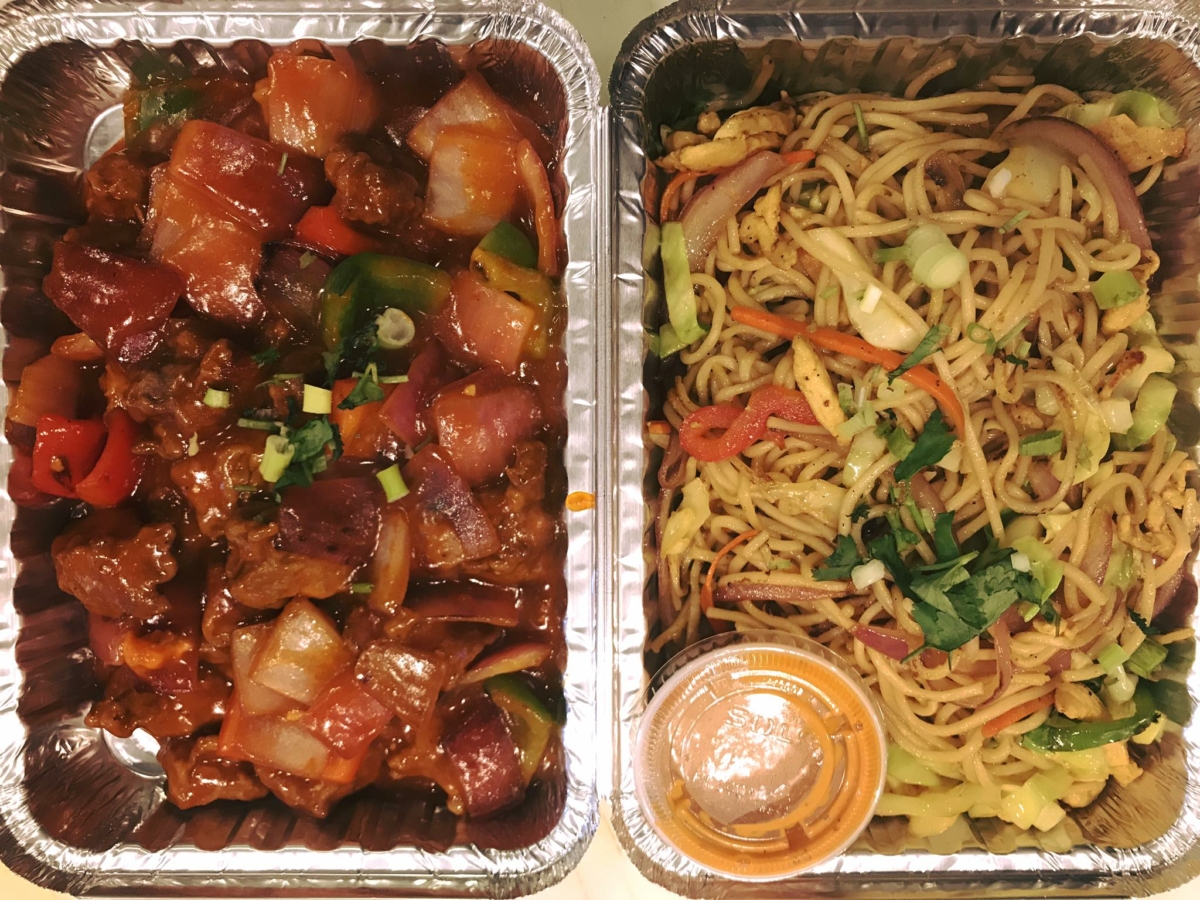 Just outside of the main city of Boston in Somerville, you'll find this popular spot for Asian-inspired plates.
Tasty MoMo is one of the most popular places around for delicious dumplings in a variety of flavors.
The menu at this popular spot focuses on Himalayan and Nepalese cuisine, which is a unique offering not seen anywhere else in the city.
Their menu is filled with delicious plates waiting to be explored, including handcrafted stuffed and steamed dumplings.
You can also enjoy these uniquely deep-fried and served with a variety of sauce options to take them from regular dumplings to next-level bites.
They're even working on a gluten-free option for those with dietary restrictions to enjoy their delicious meals. Tasty MoMo is a Boston area go-to for unforgettable dumplings.
Location: 508 Medford St, Somerville, MA 02145
Winsor Dim Sum Cafe
Enjoy casual Asian eats in this tearoom-style Boston spot. Winsor Dim Sum Cafe is a spot offering up made-to-order dim sum dishes that aren't served from carts along with traditional Chinese plates.
They offer a welcoming environment along with a large menu where you can order all the dim sum dishes you can possibly eat.
Some of their most popular items include the steamed seasoned pork dumplings, which are oversized and filled with delicious hearty flavors.
Service is quick here, and things move fast; there may be a wait, and you may end up sharing a table with other parties, but the dumplings at Winsor Dim Sum Cafe are worth the quirky environment.
Location: 10 Tyler St, Boston, MA 02111
Final Thoughts
Extra-large, spicy, traditional, and more. All the dumplings you could possibly eat, and more are ready right around the corner in all these Boston-area eateries.