Italian food is comforting, homey, and just plain delicious. The combination of spices, carbs, and sauces makes this style of cuisine a favorite for many. When searching for great Italian in Boston, here are the top 10 best restaurants you can't miss.
The Best Italian Restaurants in Boston
Bar Mezzana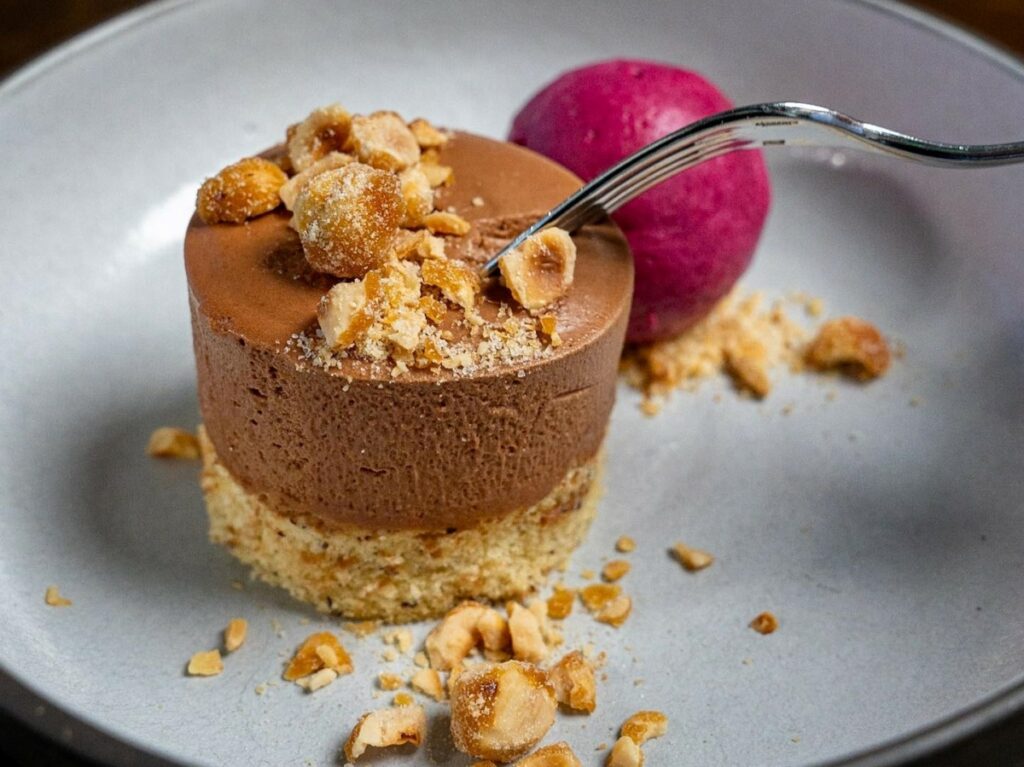 Enjoy coastal-inspired Italian cuisine in the South End of Boston at Bar Mezzana. They offer a sleek and vibrant environment paired with genuine and unforgettable hospitality.
Their menu is filled with curated seasonal items highlighting the best traditional Italian dishes, including award-winning Crudo and house-made pasta.
Not only will you find items that showcase unforgettable flavors, but they also offer a superb wine list. You'll also find seasonal cocktails to elevate your meal further.
When you're hoping for even more elevated dining, sign up for one of their multi-course dinners that pop up throughout the month. Either way, you will be satisfied with dinner at Bar Mezzana.
Location: 360 Harrison Ave, Boston, MA 02118
Bar Volpe
At Bar Volpe South Italy meets South Boston. Here you'll find authentic handmade pasta with a twist and a selection of wood-fired entrees designed to bring another dimension of rustic flavors.
With a chef who studied pasta to the highest degree in Italy, you'll know everything is made authentically and done well.
And when dining on a bowl in their restaurant doesn't fill your craving, you can pop into their on-site pasta shop.
Here you'll find fresh pasta daily, olive oils, sauces, and even more to enjoy Italian cuisine at home. Even wines to-go in bottles, 4 or 6 packs.
Location: 170 W Broadway, Boston, MA 02127
Coppa Enoteca

At Coppa Enoteca you'll find a quaint neighborhood eatery that focuses on nothing but small Italian plates.
The menu is designed by two James Beard award-winning chefs and features in-house-made pasta, pizza, curated charcuterie, and more.
And for those that love to pair a glass of wine with Italian cuisine, you'll be impressed by their expansive natural wine program.
Enjoy the whole experience indoors or out on their patio, which is filled with seating options on the quiet street.
Everything offered is seasonal and changes to reflect local growers and producers, including the beverage list. This is the perfect night out for elevated comfort food in a cozy setting.
Location: 253 Shawmut Ave, Boston, MA 02118
Faccia a Faccia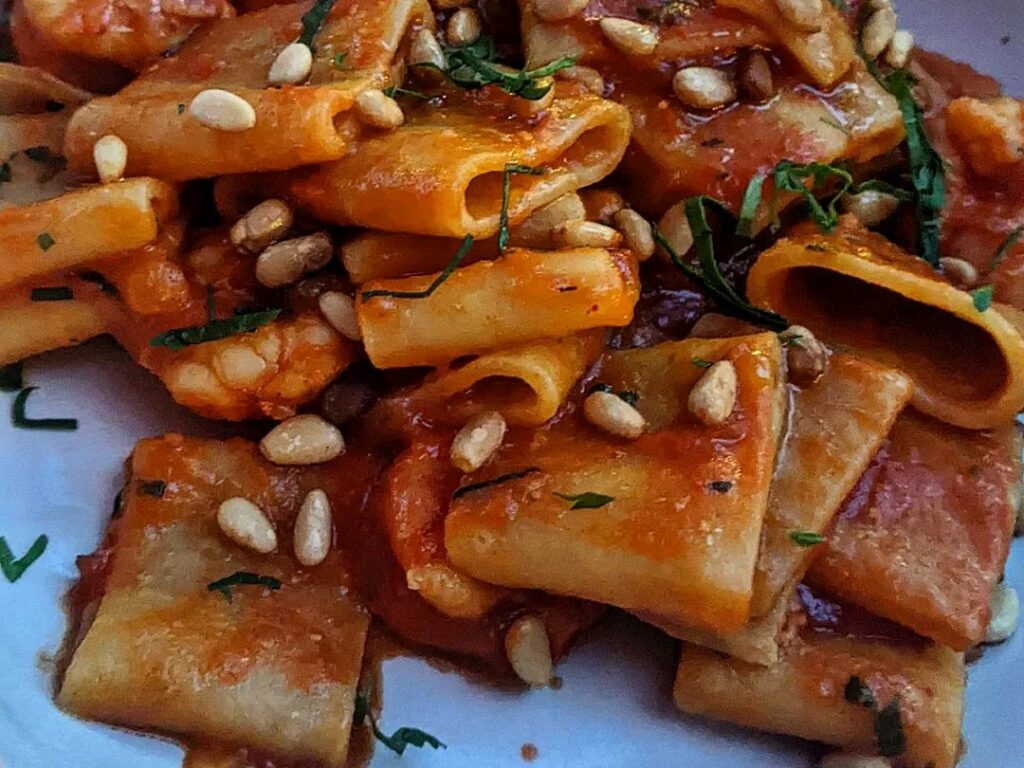 Faccia a Faccia is owned by the same individual who partnered to own Coppa Enoteca.
Drawing inspiration from coastal Italian cities, this playful restaurant is designed to bring seasonal and diverse cuisine.
The menu is influenced heavily by the executive chef's travels across Liguria, Sicily, and Sardinia, to name a few.
Also drawing inspiration from the great country is their extensive greenery-covered patio. After a bite to eat and a glass or two from the natural wine bar downstairs, you'll feel like you've traveled to one of those coastal cities.
Between the fun provisions and natural wines, you'll feel you've had an authentic taste of Italy.
Location: 278 Newbury St, Boston, MA 02116
Fox & the Knife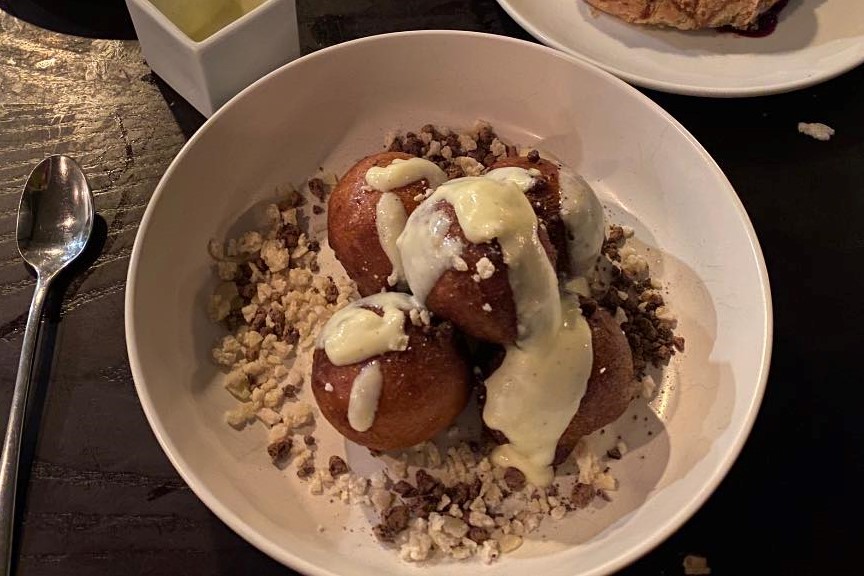 There isn't much better than rustic, homestyle Italian food. The Fox & The Knife delivers just that.
The menu focuses on handmade pasta in hearty portions, bright antipasti dishes, and modernized cocktails.
A full meal will offer everything you desire from Italian cuisine. Bold flavors paired with traditional and modern techniques create this delicious and welcoming menu.
However, this is also the perfect spot to grab a glass of wine paired with a small plate to taste. Whether you stop in for dinner or to start the night, the flavors are sure to impress you.
Location: 28 West Broadway, Boston, MA 02127
Geppetto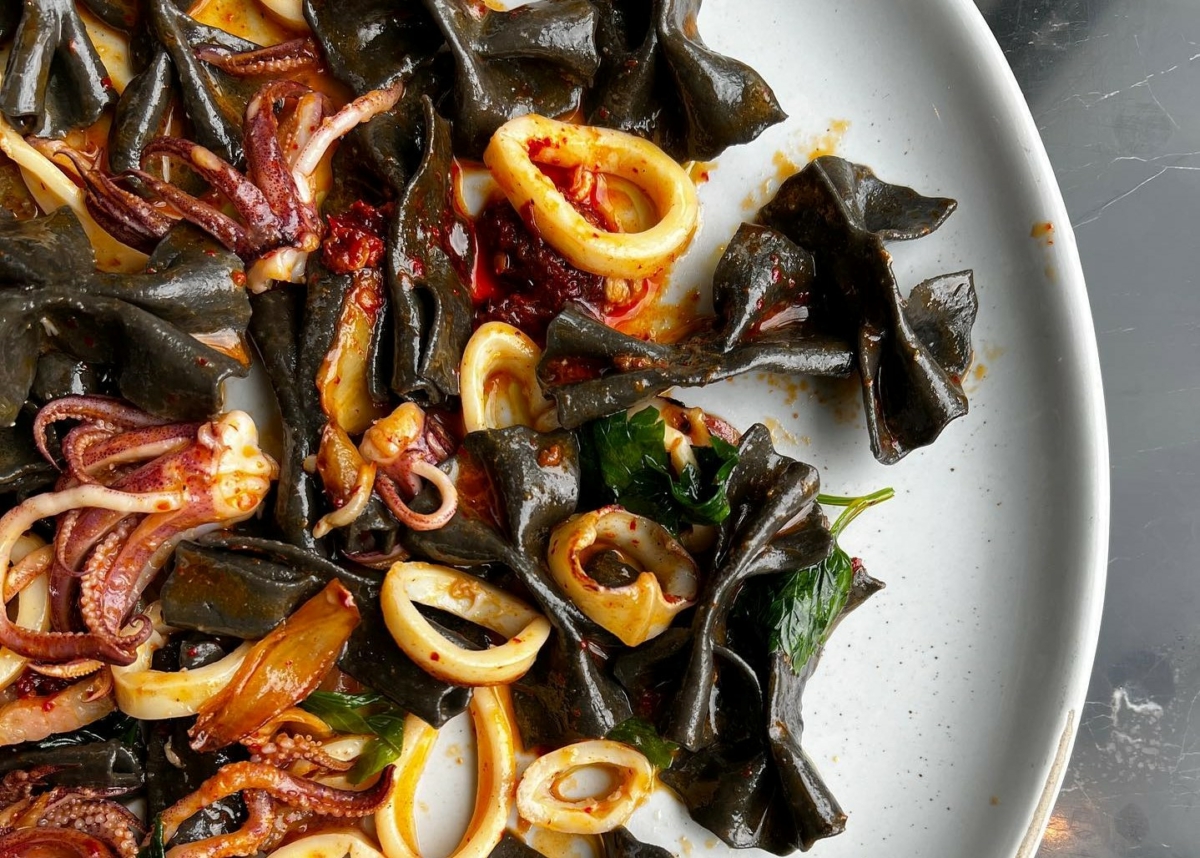 At Gepetto you'll find exquisite food, incredible drinks, and a warm and welcoming atmosphere.
Dishes here highlight the local farmers, fishers, producers, and foragers involved in producing the outstanding ingredients.
This modern environment offers an upscale feel, perfect for an Italian date night. And when you're ready to order, you'll be met with options of handmade pasta, Crudo, and other traditional items.
To pair is a full wine list filled with outstanding options, along with cocktails and beer.
But be sure to save room for the finale—desserts created by the city's famous pastry chef, Brian Mercury.
Location: 100 N First St, Cambridge, MA 02141
Michael Schlow's Italian Kitchen
Located inside the Time Out Market, Michael Schlow's Italian Kitchen is one of the many delicious dining options.
When you're in the mood for Italian, these authentic meals are designed by a James Beard award-winning chef.
While the dishes are simple, they're genuine and reminiscent of something you'd find in Sicily, not Boston. Reconnect with classics like Mimi's "world famous" meatballs or cacio e Pepe.
This unique Italian eatery brings you honest cuisine in a laid-back and comfortable environment perfect for any occasion.
Location: 401 Park Dr, Boston, MA 02215
Mida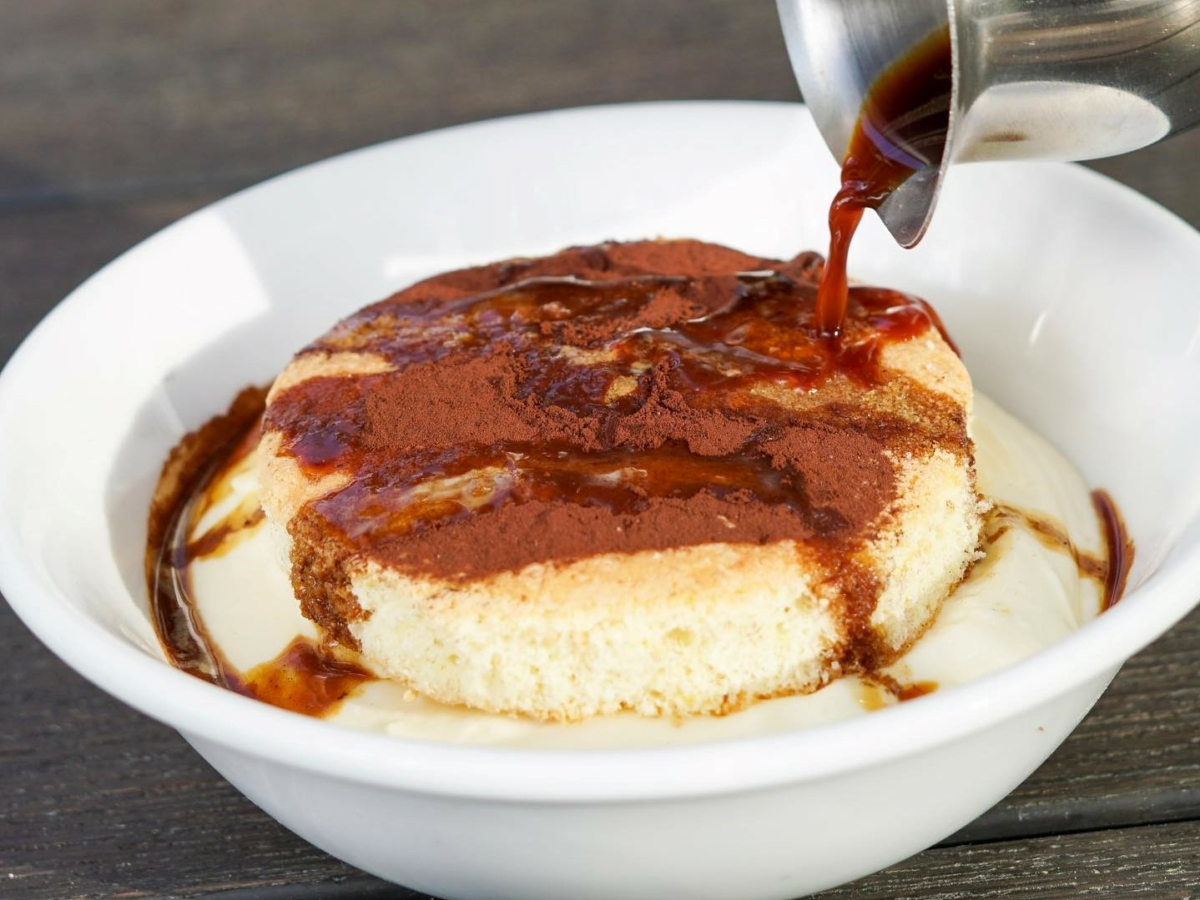 Mida is open for dinner and cocktails only; making it the perfect location for an incredible evening meal.
This charming and contemporary neighborhood restaurant focuses on creating food with intention and operating in thoughtful ways.
Here you'll find a menu filled with dishes that bring authentic flavors prepared with a modern twist. Choose from in-house-made pasta, small plates, or elegant entrees.
But save room for a slice of the fantastic tiramisu or seasonal citrus almond cake. You'll find delicious comfort food in an environment that makes you feel at home.
And we guarantee your first trip won't be your last.
Location: 782 Tremont St, Boston, MA 02118
Sorellina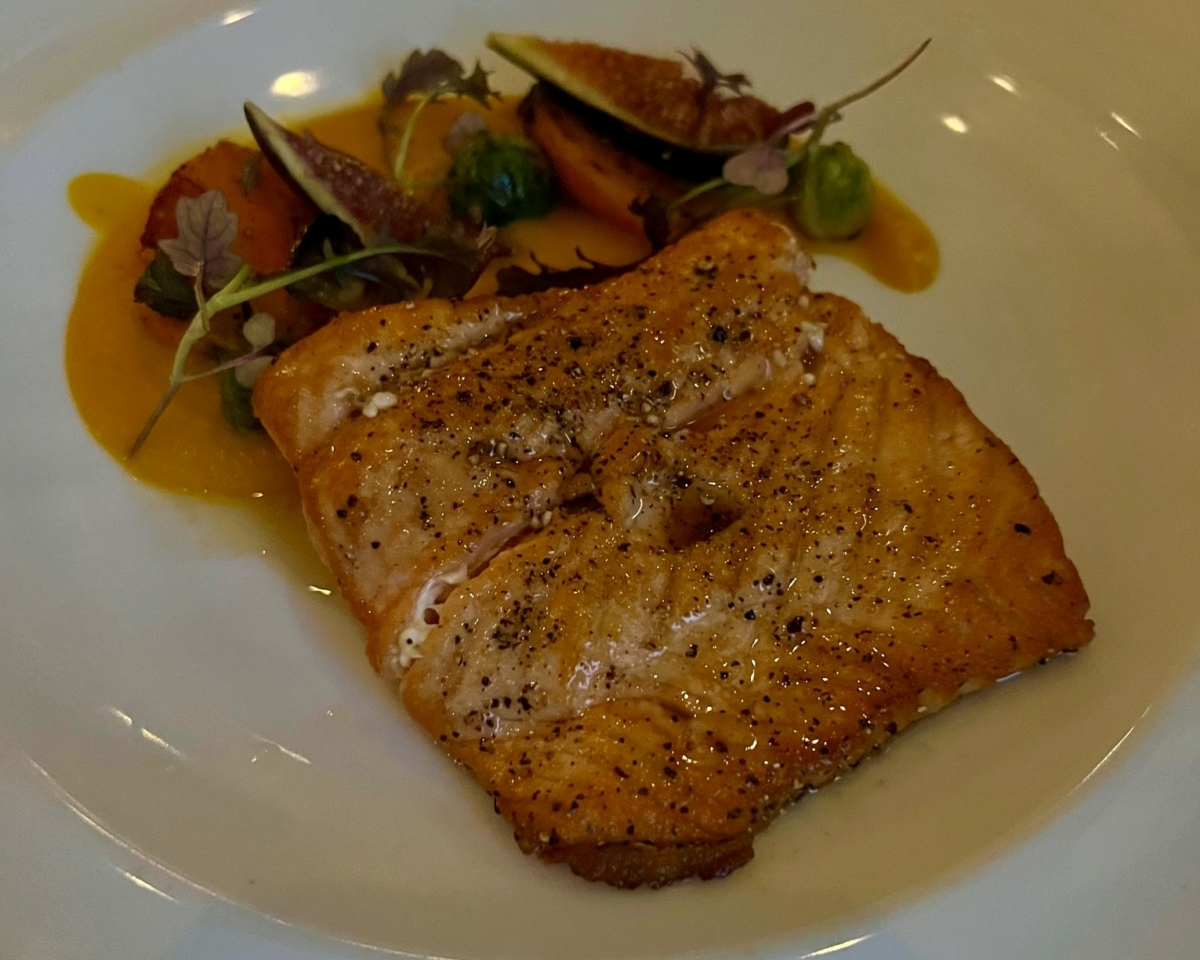 Sorellina should be number one on your list when seeking a modern and upscale Italian meal.
Chef and owner Jamie Mammano presents his contemporary twist on Mediterranean-inspired cuisine that will inspire and delight you.
The options include elegant small plates to start, like Crudo, oyster, and even foie gras. From there, you'll find handmade pasta dishes with astonishing flavor combinations.
Along with entrees you'll be talking about for months to come. To top that, the wine list is just as impressive, highlighting the best of Italy with old and new vintages.
Turn date night into an occasion with this elevated experience.
Location: 1 Huntington Ave, Boston, MA 02116
Srv
Located in the historic South End of Boston you'll find SRV, this place will make you feel like you've been transported to Old World Italy.
A combination of modernized Venetian cuisine is paired with a fantastic wine selection that is exclusively Italian.
Select from handmade pasta, small plates perfect for snacking, or a selection of hearty proteins. The pasta dishes are made from flour milled in-house, and the risotto is made to order.
Everything on the menu is reminiscent of traditional items found in Venice with a contemporary, approachable twist. Don't miss out on SRV in your search for new Italian cuisine.
Location: 569 Columbus Ave, Boston, MA 02118
Final Thoughts
Italian food is also comfort food. Whether you're looking for a modern approach or traditional dishes, any of these great Italian restaurants in Boston have you covered.