Indulge in this interactive culinary experience that's always a crowd-pleaser. Chinese hot pot is found in spots all around Boston that will make dinner more fun and flavorful.
The Best Hot Pot Restaurants in the Boston Area
Empire Restaurant + Lounge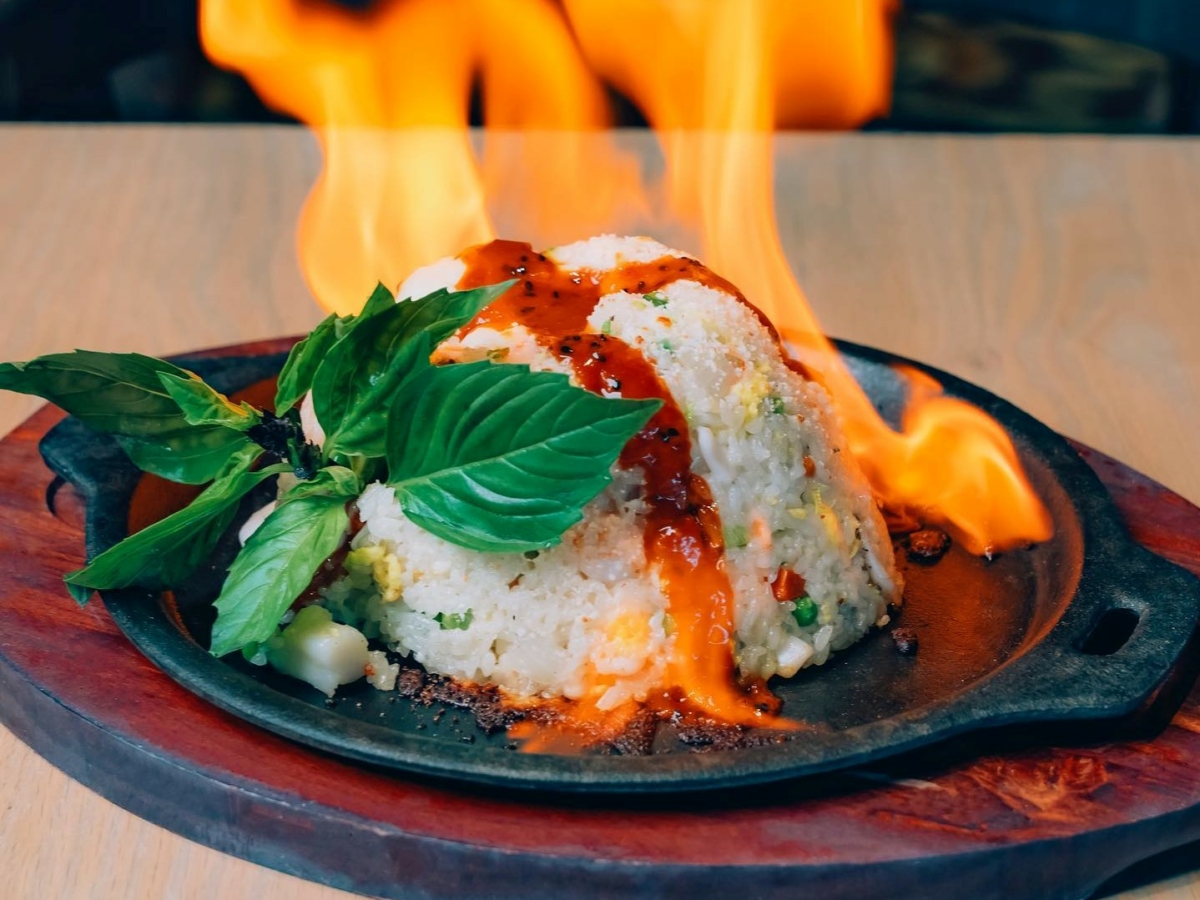 Here you'll find a combination of sleek and modern meets Old World Chinese in a club-like environment that includes multiple dining rooms.
Empire Restaurant + Lounge is the perfect option when you're craving traditional Chinese dishes like a hot pot.
During the week, they even feature all-you-can-eat options so you can indulge in as much food as you can possibly stomach.
You'll be impressed with the large selection of menu items, but they're best known for the hot pot dishes that let you cook your own proteins right at the table with flavorful steaming hot broths and oils.
Empire Restaurant + Lounge is a great option for hot pot in Boston.
Location: 1 Marina Park Dr, Boston, MA 02210
Happy Lamb Hot Pot
When you're looking for traditional hot pot meals in the city of Boston, the search is over. Happy Lamb Hot Pot features a menu devoted to the classic interactive dining experience.
Pick from many varieties of bases for dipping, and then pick out the proteins and veggies of your choice, including beef, chicken, lamb, seafood, and more.
They pack the broths with flavor, so you don't have to worry about adding sauces for more flavor.
Happy Lamb Hot Pot knows a thing or two about classic Mongolian hot pot, and they're sharing that with the city of Boston.
Location: 138 Brighton Ave, Boston, MA 02134
LaMei Hot Pot
Take a short trip outside of Boston to Brookline for a delicious meal of authentic Mongolian hot pot flavors.
LaMei Hot Pot is an artful restaurant that features a wide selection of meats along with veggies and highlights Chinese soups and stews.
The interior is decked out in traditional decor, which adds to the experience. You can even order anything off of their menu for pickup so you can enjoy their delicious food from anywhere.
Their flavorful broths and oils create unforgettable combinations no matter the protein you pick to dip. LaMei Hot Pot is a must-stop for delicious and authentic hot pots in the Boston area.
Location: 230 Harvard St, Brookline, MA 02446
Kaze Shabu Shabu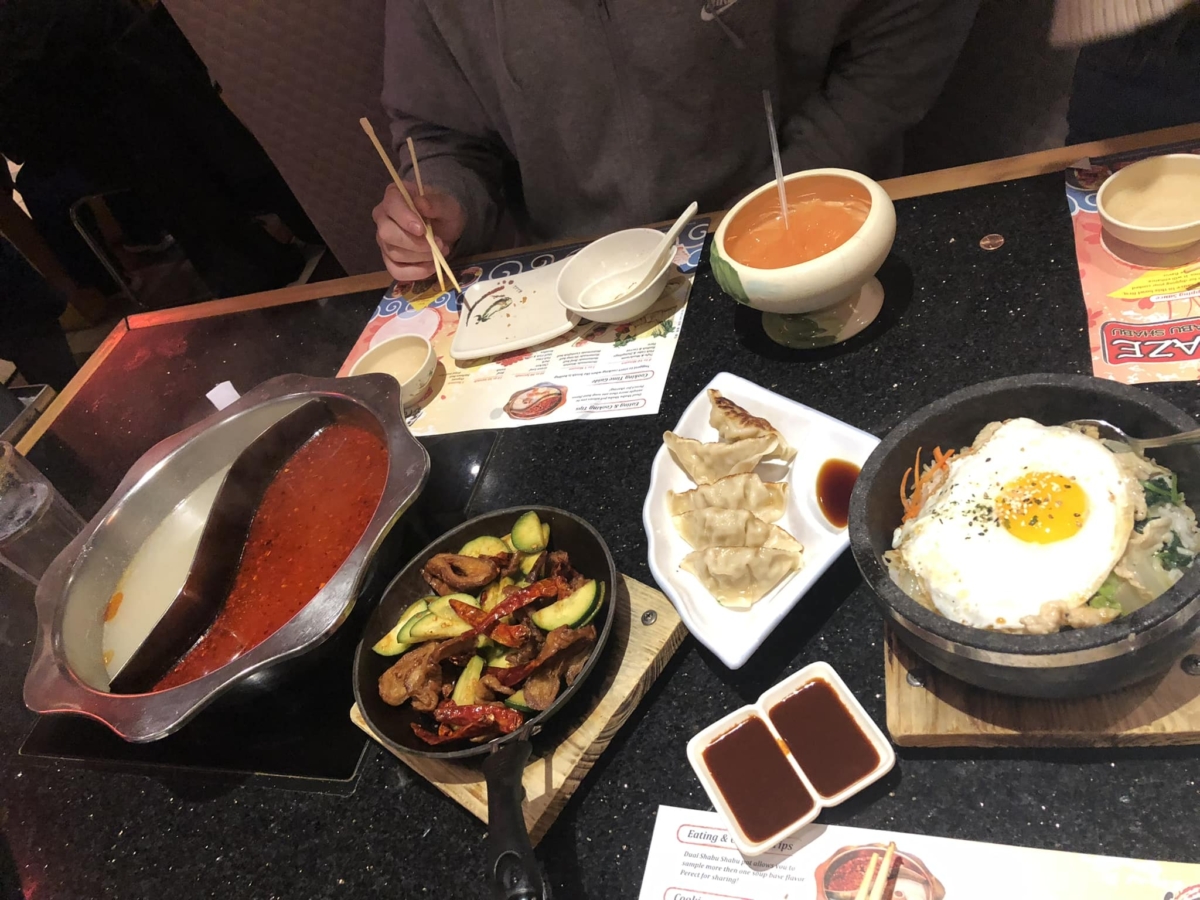 You'll find this popular restaurant in Boston's Chinatown.
Kaze Shabu Shabu specializes in a menu of Asian fusion cuisine and hot pot dishes that feature both authentic and comforting flavors.
This space creates a fun and interactive dinner with do-it-yourself cooking and tabletop hot pots. The blonde wood surrounds transport you to China rather than the New England area.
They feature only fresh and high-quality ingredients prepped daily and home-style broths that will keep you coming back for more. Kaze Shabu Shabu is a great example of a hot pot in the city of Boston.
Location: 1 Harrison Ave, Boston, MA 02111
Liuyishou Hotpot
Here you'll find a Boston go-to for traditional hot pot meals in a comfortable and welcoming environment.
Liuyishou Hotpot features a global-inspired menu with an emphasis on authentic Chinese hot pot dishes.
Here you'll find fresh and high-quality ingredients that have created delectable and flavorful broths perfect for dipping and cooking the proteins or other dipping options of your choice.
This chain is popular in multiple cities around North America, and the Boston location of Liuyishou Hotpot is a prime example of an authentic meal.
Location: 702 Washington St, Boston, MA 02111
The Q
Here you'll find another authentic Mongolian hot pot location in the city of Boston.
The Q includes a space that's hip and airy, plus tons of menu options, including the favorite hot pot dishes.
They make the experience fun, and you'll be able to create your own selection of flavor combinations.
Pick two broths to be served in a yin-yang pot, or pick just one flavor for their single pot. From there, pick out combination platters of veggies and proteins, or just pick out your favorite items.
You'll get to cook everything to your liking and then indulge right at the table. The Q is a perfect Boston go-to for this traditional Chinese meal.
Location: 660 Washington St, Boston, MA
Shabu Zen
Here you'll get to experience the delicious and authentic flavors of Mongolian hot pot without leaving the comfortable neighborhoods of Boston.
Shabu Zen is a popular spot among locals for an authentic hot pot experience with do-it-yourself pots at each table for the traditional feast.
Their cozy interior is bright and welcoming while being the perfect backdrop for gathering with friends over a meal.
Only the freshest and highest quality ingredients are used, and you'll be able to tell the difference. Shabu Zen is a great spot in Boston for indulging in classic hot pots.
Location: 16 Tyler St, Boston, MA
Spring Shabu Shabu
While this spot is well known for its delicious Japanese cuisine, you'll also find classic hot pot dishes available on its menu.
Spring Shabu Shabu is a fun and interactive experience with table-side pots of oils and broths perfect for dipping your selection of meats, vegetables, and more.
This stylish space is the perfect backdrop for any occasion, and the experience makes this spot a fun choice for nearly any group.
Here the experience is more Japanese-style hot pot with thinly sliced meats, assorted vegetables, fish cakes, and more. Spring Shabu Shabu is always a great choice for an authentic hot pot dinner.
Location: 304 Western Ave, Boston, MA 02125
Tasty Pot
This hot pot chain restaurant features a location within Boston for you to indulge in this style of authentic Asian cuisine.
Tasty Pot features a different take on hot pot than available in other Boston restaurants with Taiwanese-style hot pot offerings.
The setting is a mix between comforting and modern for the perfect backdrop at dinner. They don't believe in sacrificing quality for flavor and use only the freshest ingredients for their meals.
Even featuring spices and recipes imported from Taiwan. Tasty Pot is a popular chain for a good reason, and Boston is lucky to have a location.
Location: 194 Harvard Ave, Boston, MA 02134
Yvonne's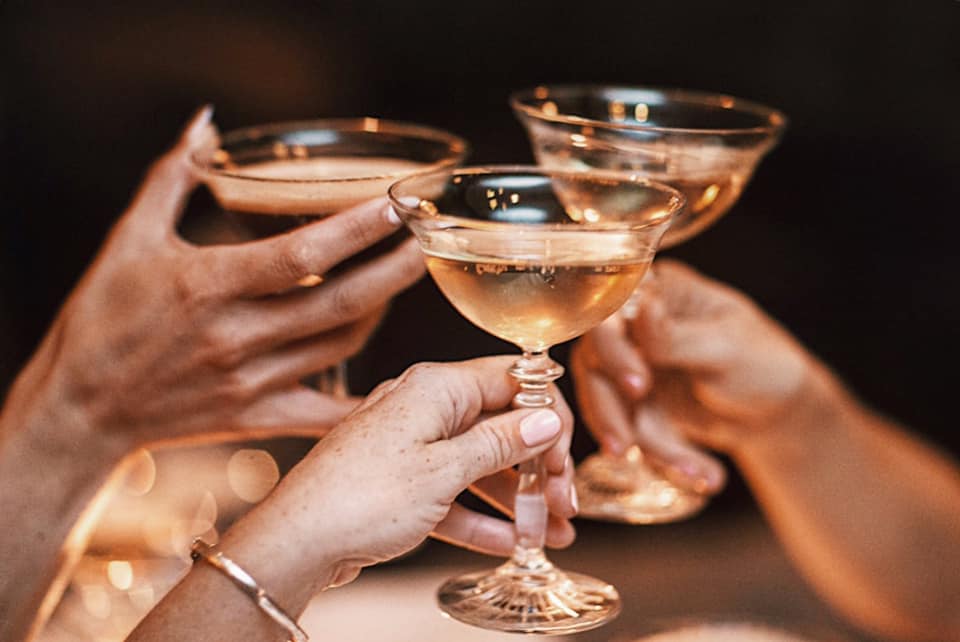 While this isn't the most traditional space to indulge in a classic hot pot dinner, it is a unique place to share a meal.
Yvonne's is a restaurant and supper club in Boston in a refined yet playful experience. The interior includes marble and mahogany wood accents, plus dim lighting for a more intimate environment.
One of their fabulous menu offerings is their take on the traditional hot pot, which is going to be different from the other options in Boston but still features the traditional flavors and options, so it will kick all your cravings.
Yvonne's is an exquisite place to indulge in this classic Asian meal.
Location: 2 Winter Pl, Boston, MA 01208
Final Thoughts
Make dinner more fun no matter the occasion or group you're with by stopping at one of the great hot pot restaurants around Boston.