With two major universities and a large population of bustling professionals, coffee shops must be abundant. Here are the top 10 best places to get coffee in Boston when you need a caffeine fix.
The Best Coffee in Boston
Broadsheet Coffee Roasters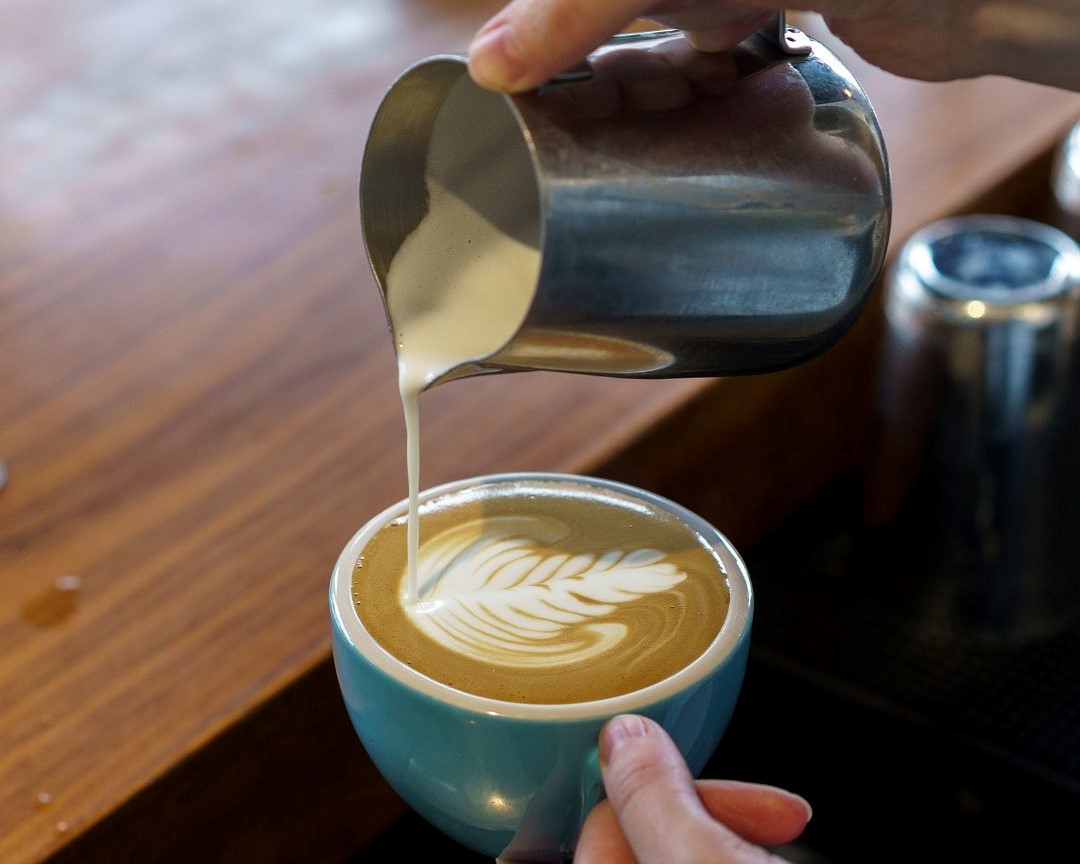 In this modern-industrial building, you will find an airy cafe. Broadsheet Coffee Roasters serves up small-batch roasted espresso and delicate pastries in a welcoming environment.
They are open 7 days a week and encourage you to sip on their coffees made from consciously-sourced beans.
The menu isn't extensive, but they offer traditional espresso-based drinks, drip coffee, and iced tea.
Plus, there are pastries from the local bakery, Bondir. Get your caffeine fix at this lovely little roastery any day of the week.
Location: 100 Kirkland St, Cambridge, MA 02138
Cafe Susu
Cafe Susu is tucked away inside the lower level of Suitsupply. This cafe doubles as a wine bar at night but, during the day, brews up great coffee along with an assortment of pastries.
You can sip on their fine drinks outside on terrace sidewalk tables. And it makes for the perfect place to lounge if you're waiting for clothing to be tailored indoors.
The sizable menu has something for everyone: mochas, lattes, cold brews, and espresso-based drinks. They also offer an assortment of teas and pastries to snack on.
All of which come from the local Cafe Madeline. No matter why you visit Cafe Susu, you'll be impressed with their beautifully prepared coffees.
Location: 240A Newbury St, Boston, MA 02116
Curio Coffee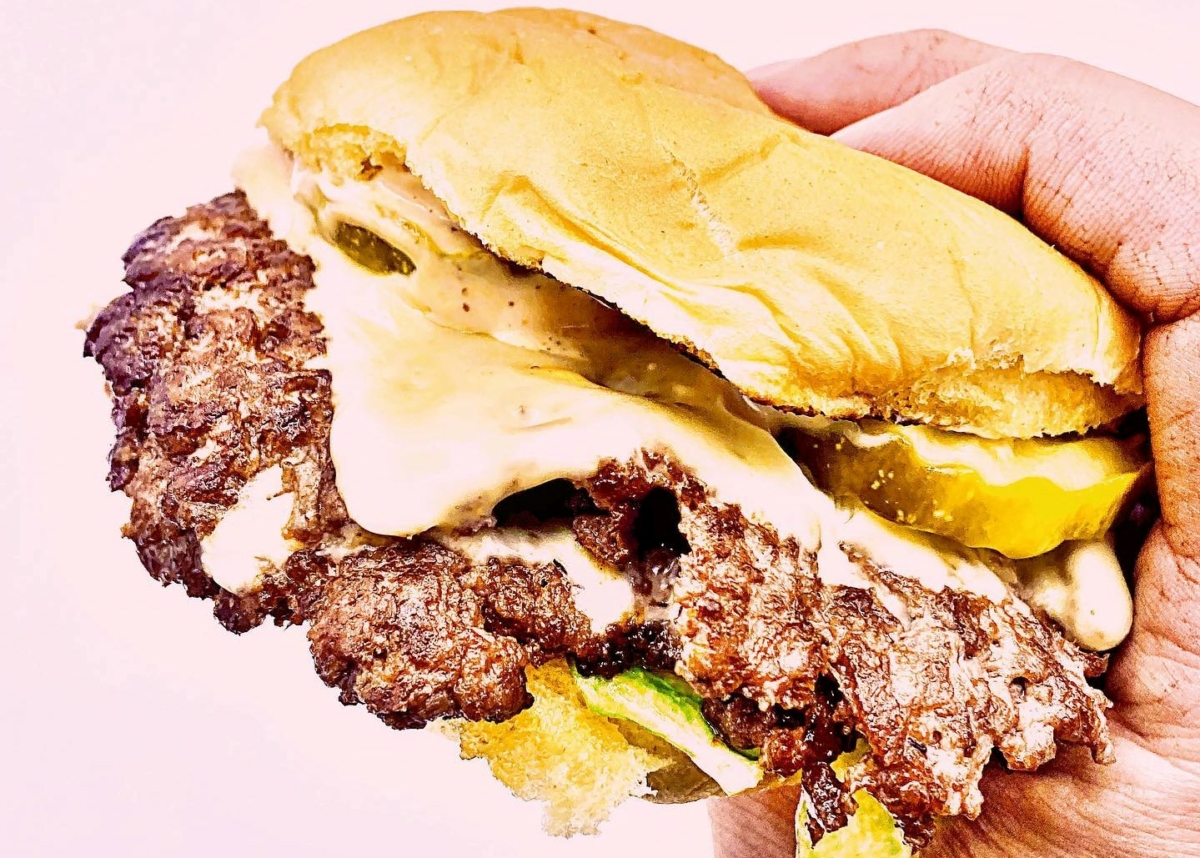 Coffee and wine are a typical pairing at most cafes. What makes Curio Coffee stand out is its focus on specialty drinks and the made-to-order waffles they serve through lunch.
Pick from an assortment of beverages, including espresso-based creations, drip, iced, and cold brew coffee, along with teas and other hot drinks.
Their waffles are served hot and fresh and make great companions for whatever you're sipping. And make sure you
keep an eye out for their pop-up events, which in the past have included fried chicken to top their waffles. Stop in for your daily coffee.
Or grab a hot drink and stay for a snack. This cafe will quickly become a new favorite.
Location: 441 Cambridge St, Cambridge, MA 02141
Deja Brew Southie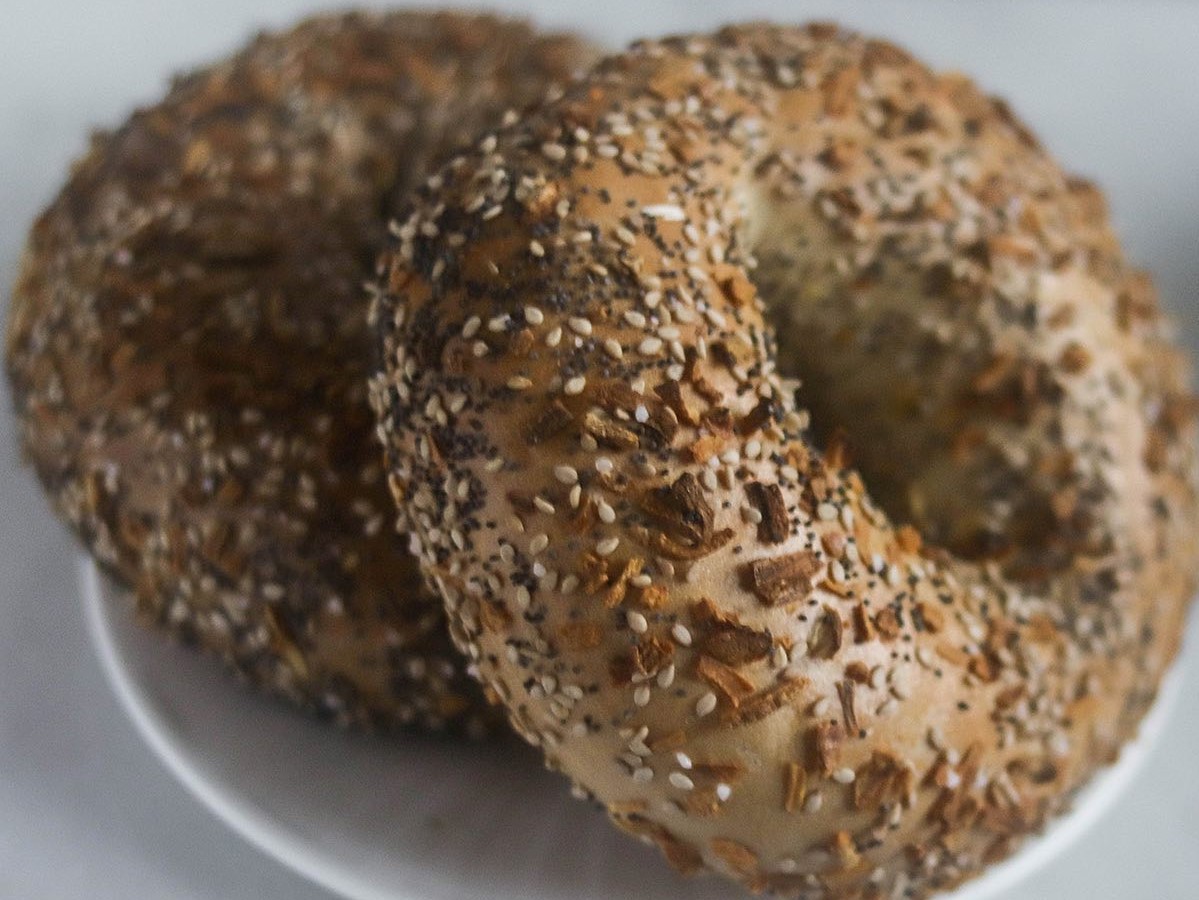 Deja Brew Southie is well known for its smoothies and coffee drinks. Here you can get a coffee just about any way you like, with skillful baristas and options galore.
Choose from hot, iced, nitro, regular cold brews, cappuccinos, lattes, espressos, and chai tea. They even offer flavored coffees like banana hazelnut and oatmeal chocolate chip.
And that doesn't even begin to cover the smoothie options. Or the bites to eat, including breakfast and lunch items. Everything at Deja Brew is made to order and will be sure to satisfy your cravings.
Location: 704 E Broadway, Boston, MA 02127
George Howell Coffee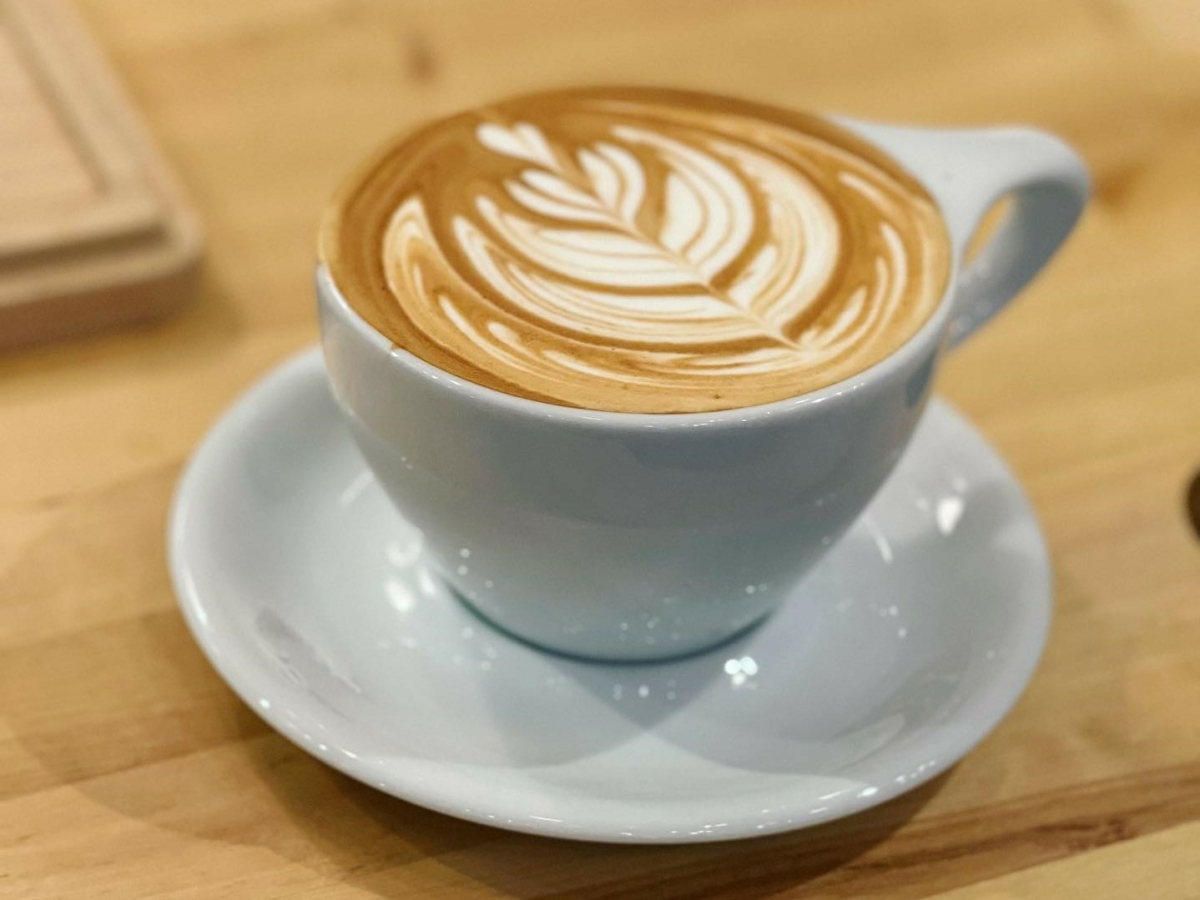 Whether you're stopping in for a brew on the go or planning to stay a while, your first trip to George Howell Coffee will not be your last.
Here you'll find a beautiful contemporary cafe with large glass windows and bohemian artwork. Located inside the Godfrey Hotel, this elevated coffee shop serves up delicious drinks for you to enjoy.
What makes them stand out is their dedication to highlighting the coffee and farmers that produce these beautiful beverages.
You'll find weekly rotating single-origin offerings, public classes, and seasonal crafted drinks. Plus, there's a wide selection of chocolates, pastries, toast, and even sandwiches to nosh on.
Location: 505 Washington St, Boston, MA 02111
Gracenote Coffee
With their newest location in High Street Place, Gracenote Coffee is going to be one you won't want to miss.
Beloved by Boston, you'll find a curated menu of elegant and exceptionally well-roasted coffee and espresso.
They strive to create a high-end experience for all coffee lovers to enjoy delicious brews that highlight the natural flavors.
Not snobs but enthusiasts, they offer an environment to learn more and taste delicious fresh roasted coffee. Gracenote is a great stop when you're in the mood to sip and stay a while.
Location: 73 High St, Boston, MA 02110
Kohi Coffee Company
Blink, and you might miss this hole-in-the-wall cafe. Just a few steps from a much larger famous bakery, you'll find KoHi Coffee Company
However, you will want to experience these artistically crafted lattes and their sleek modern interior.
This independent cafe even has a walk-up window for when you're on the go. Once inside, the geometric pattern on the bar will immediately draw you up.
From there, the baristas can help you decide which curated drink you'd like to enjoy. No matter what caffeine drink you're craving, KoHi has you covered.
Location: 125 Sumner Ave, Boston, MA 02110
Phinista Cafe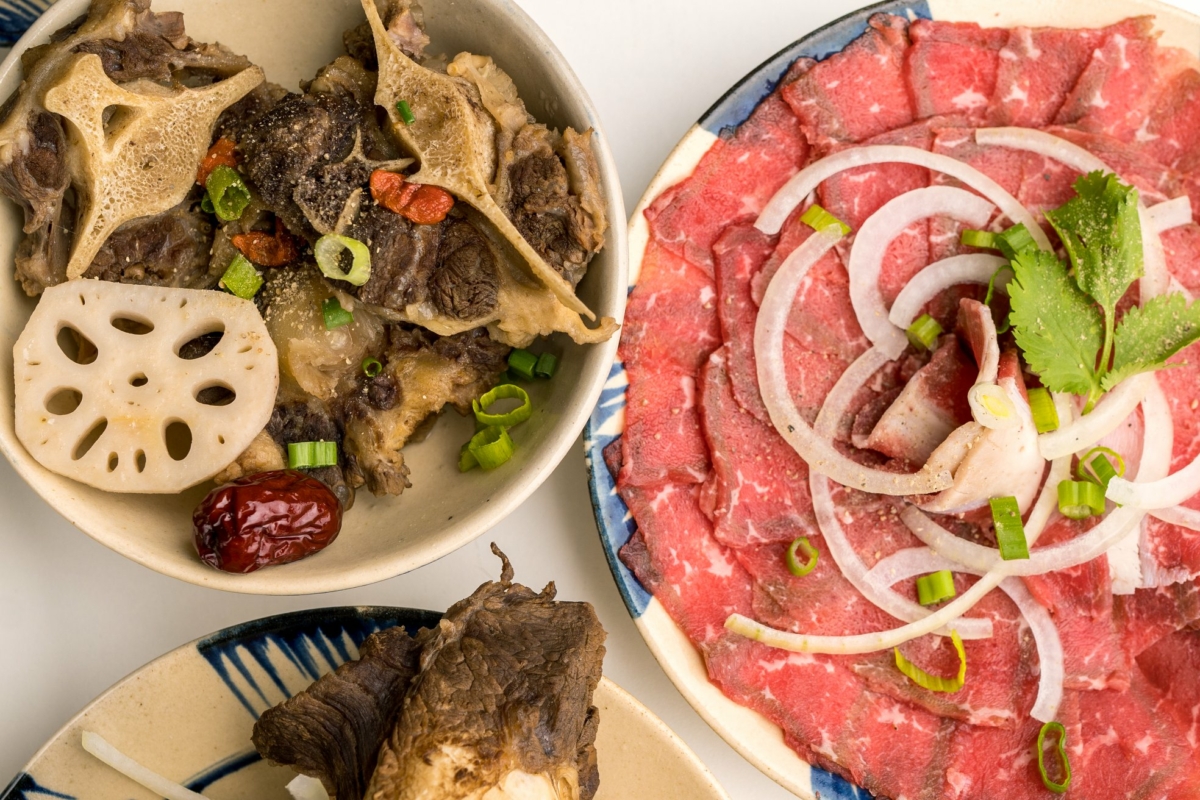 Phinista cafe serves up a fusion of Vietnamese and French flavors and techniques.
As one of the only Vietnamese coffee shops in Boston, they strive to provide bold flavors influenced by culture and authenticity.
Because of this influence, the menu is much more diverse than other coffee shops in the city. They also have a much more dedicated tea program than most.
And they even offer refreshers filled with exotic fruit combinations. You can also nibble on one of their sweet crepes or other small lunch items inspired by Vietnamese dishes.
Location: 96 Peterborough St, Boston, MA 02215
Tokava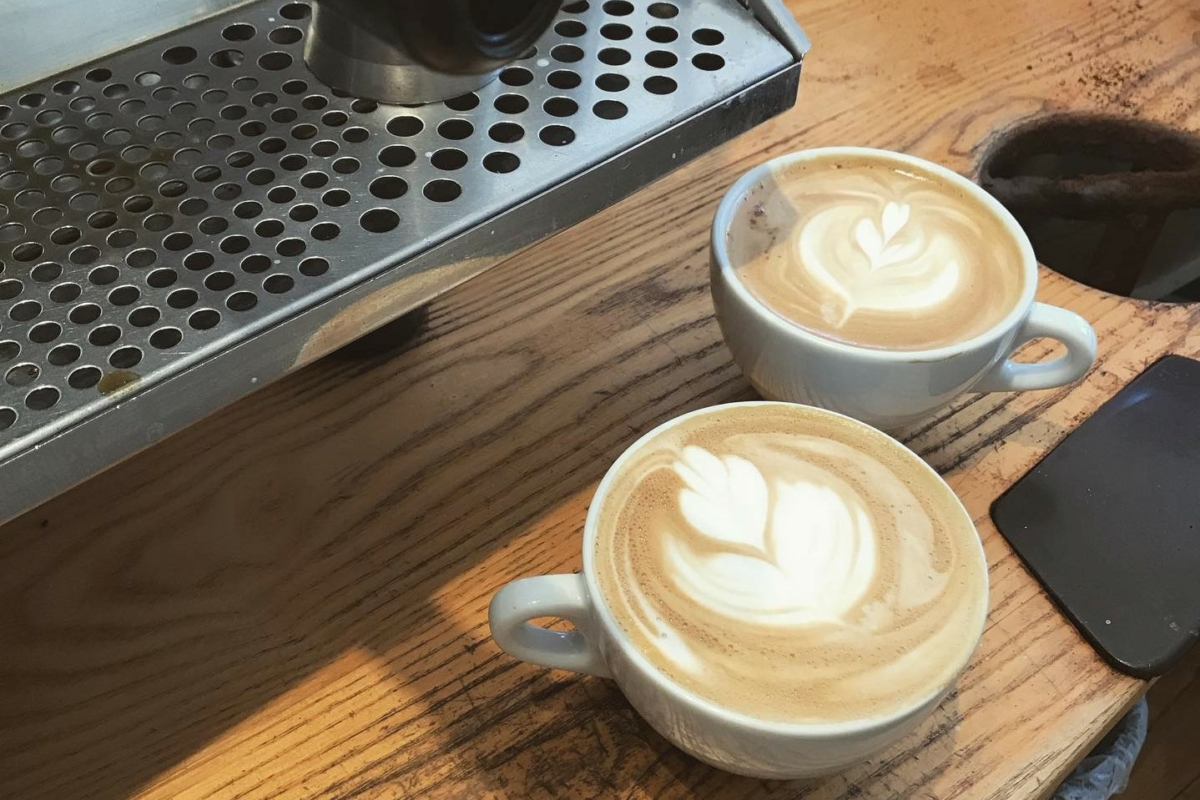 Modern, minimalist, and tiny are all words that could define Tokova. They're serving up artisanal espresso drinks along with pastries in Jamaica Plain.
Inside, it's bright with natural light from the large front windows, making it a great spot to have a seat and stay for a while.
Their drink menu has a large variety of hot and cold drinks, even seasonal options. Enjoy a drip coffee, or go for a more elevated matcha latte.
No matter what you pick, it won't be your last cup from Tokava.
Location: 7 Pond St, Jamaica Plain, MA 02130
1369 Coffee House
1369 Coffee House has become the go-to location for any coffee drinker in Cambridge.
From students to professionals and everyone in between, this is a great spot to enjoy a hot drink while working on a laptop or finishing a good chapter book.
They've been in business since '93, winning many awards since then. They have become a local favorite for anyone who stops in.
You can enjoy the brews hot and fresh and take a bag or two of their beans home with you. There are specialty drinks, drip coffee, teas, and even more. 1369 Coffee House will become your go-to spot too.
Location: 1369 Cambridge St, Cambridge, MA 02139
Final Thoughts
While Nashville is known for its music and nightlife, its pizza scene makes its mark. Any of these great places will be a great choice when you want to grab a slice.