Boston is well known for the large and bustling area known as Chinatown. While there are a million places you could call for tasty Chinese cuisine, here are some of the best spots in the city for authentic and delicious.
The Best Chinese in Boston
Clay Pot Cafe
While the interior of this tiny eatery looks more like an office building, the food will surprise and delight you.
Clay Pot Cafe specializes in Cantonese dishes, all prepared with authentic flavors and ingredients.
Best defined as a mom-and-pop shop, the tiny space can only fit about 20 people, but the plates are packed with big flavors.
If you eat inside, you'll see unique clay pots used to cook and serve most of the dishes.
It's such a popular spot that while you can order at the counter and eat inside, we recommend calling ahead. Clay Pot Cafe is perfect for lunch, dinner, or a quick bite.
Location: 74 Kneeland St, Boston, MA 02111
Ding Ho
Cozy, casual, and counter service are what you'll find at this Boston eatery.
Ding Ho keeps it simple with classic Chinese dishes, including rice noodles or chicken and broccoli.
This unsuspecting spot is nothing to look at, but the food is what will keep you coming back. Located conveniently in Chinatown, this is one of the best places around to indulge in classic Chinese cuisine.
Savory flavors are found in nearly every bite, and the peanut sauce is a local favorite. Plus, the rice rolls are arguably some of the best in Boston.
Ding Ho is an unsuspecting restaurant that knows a thing or two about creating delicious Chinese cuisine.
Location: 88 Harrison Ave, Boston, MA 02111
Gene's Chinese Flatbread Cafe
Here you'll find a low-key spot with counter service that's serving a unique take on Chinese dishes.
Gene's Chinese Flatbread Cafe offers hand-pulled noodles, flatbread sandwiches, and other Chinese-inspired plates.
The owner hails from China's Shaanxi province, and while he originally came to the area to study Chemistry, but craved something more.
These hand-pulled noodles take great patience and care to perfect, but luckily Gene Wu has a knack for the art.
Not only will the noodle soup keep you coming back for more, but you'll also be surprised by the flatbreads.
This fresh-baked Chinese bread is then piled high with marinated pork or lamb. Gene's Chinese Flatbread Cafe is a hidden gem that can't be missed.
Location: 86 Bedford St, Boston, MA 02111
Jibei Chuan
The dishes found on this menu are all a combination of Chinese comfort and soul food.
Jibei Chuan creates a bright cafe-style eatery that focuses heavily on tasty noodle-based dishes.
They have a digital menu including pictures, so you know exactly what you're getting before ordering, perfect for a newbie.
The broth is simple, but the spices and flavor warm your whole body. Y
ou'll find each bowl on their menu is rich in flavor without being overpowering, along with a hearty portion of protein or veggies.
When a spice is involved, it's developed carefully so you can enjoy the full flavor without too much burn.
Jibei Chuan will quickly become your new favorite spot for comforting and flavorful meals.
Location: 50 Beach St, Boston, MA 02111
Little Tao
For those on the hunt for authentic Sichuan cuisine in Boston, look no further than this.
Little Tao is run by a chef with 30+ years of experience who hails from Chengdu in the Sichuan Province, so you know everything here is traditional and tasty.
The menu includes a wide variety of Sichuan dishes, including hot pot items and noodles, plus various takes on proteins like beef, poultry, and pork.
They even have plenty of plant-based dishes, so there are options no matter your dietary restrictions.
Little Tao takes authenticity to a whole new level, and you'll quickly fall in love with the flavors they develop into each bite.
Location: 1153 Commonwealth Ave, Boston, MA 02134
Myers + Chang
In this trendy dining space, you'll have the opportunity to enjoy creative and upscale dishes family-style.
The trendy and comfortable eatery that is Myers + Chang serves a variety of Asian-inspired dishes.
While they don't claim to create authentic dishes, each on the menu keeps the essence of the traditional meal while being given new life with inspiring changes.
The diverse menu includes creative dumplings and bao, noodles, rice dishes, dim-sum style plates, and seafood cooked to perfection.
Plus, they're the perfect spot for date night with a special menu selection for 2 people. Let Myers + Chang become the new go-to for any night of the week.
Location: 1145 Washington St, Boston, MA 02118
Noodles King
You'll find this tasty spot in the Longwood Galleria, where in 2018, they joined the long list of food vendors.
Noodles King stands out amongst the crowd with their phenomenal dishes crafted to utter perfection.
Each soup they create is authentic and delicious, with the perfect amount of seasonings and spice to build deep flavor.
Plus, they hand-pull the Xi'an noodles used in each dish. You can tell all the ingredients are fresh and high quality because they shine through in each bite.
No longer settle for box noodles; let Noodles King handle all your ramen cravings from here on out.
Location: 400 Brookline Ave, Boston, MA 02215
Shun's Kitchen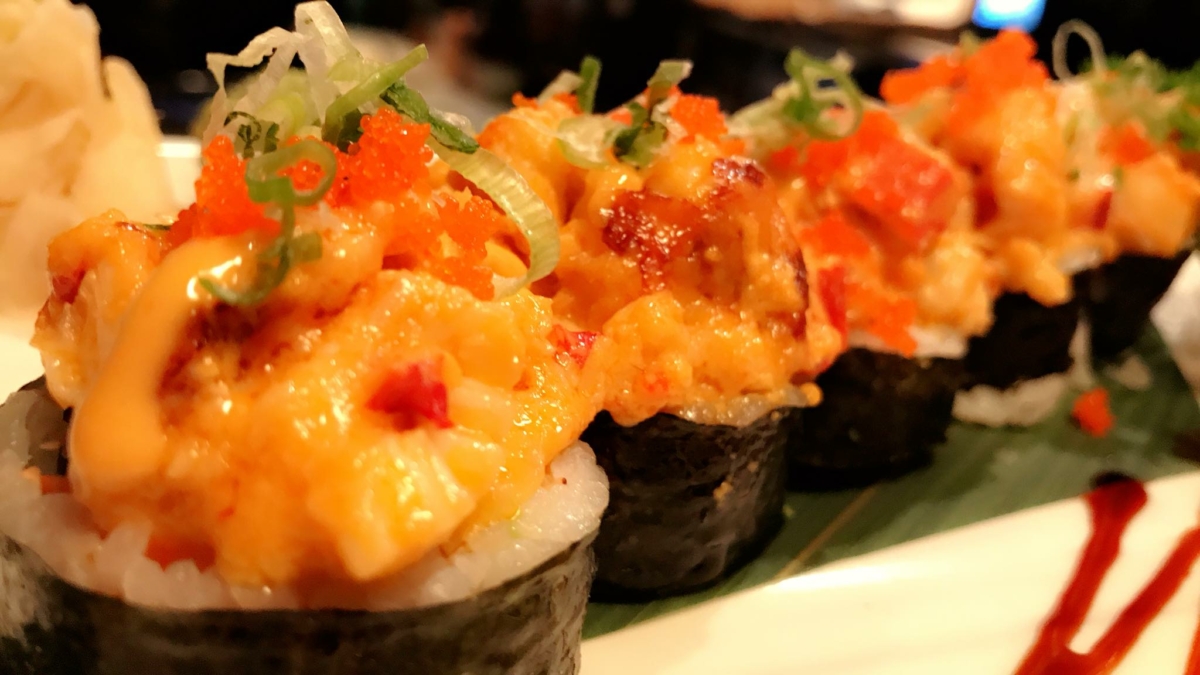 You'll find this cozy eatery with a culture-hopping menu in the South Boston area.
Shun's Kitchen offers a menu filled with Pan-Asian foods, including items inspired by traditional Japanese, Thai and Korean dishes.
This diverse menu means there will be a taste for nearly every diner, and you'll be able to satisfy all your cravings in one stop.
Their most popular menu items include meat dumplings, general Gao chicken, and the lo mein noodle.
You may need help deciding on just what to pick from such a large menu, but no matter what you taste will convince you to stop by Shun's Kitchen more often.
Location: 520 Columbus Ave, Boston, MA 02118
The Q
Here you'll find a combination of an airy eatery and a trendy lounge to indulge in hot-pot-style dishes.
The Q curates a unique menu filled with Mongolian-inspired hot pot meals, plus sushi and Chinese favorites.
Both the environment and meals will warm your insides and lift your spirits, making it the perfect stop for a comforting and delicious meal.
This immersive meal is a great choice for a group, as you'll be able to gather around the steaming pot in the middle of the table while sharing great conversation and tasty food.
A meal at The Q is perfect for a night of celebration or any night of the week.
Location: 660 Washington Blvd, Boston, MA 02111
Yunnan Kitchen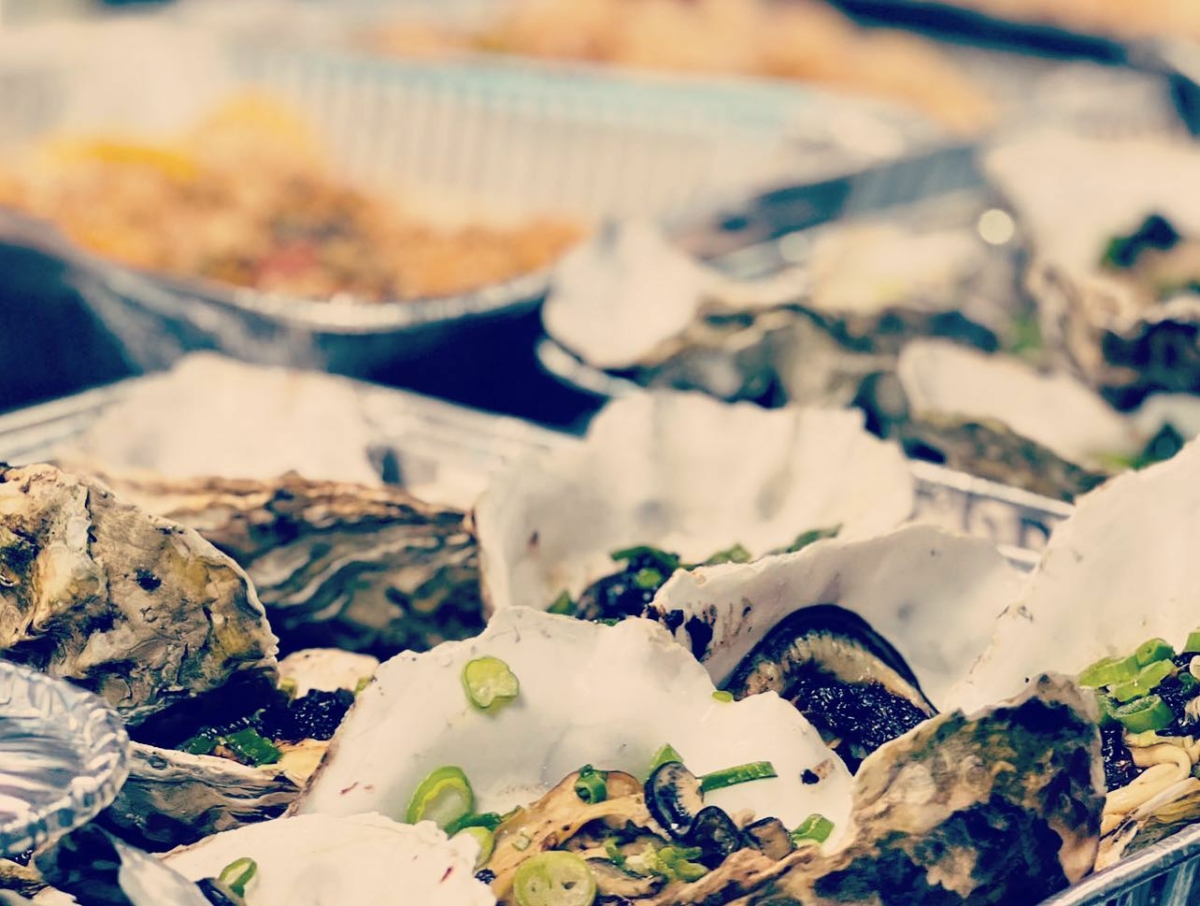 What began as a humble shop serving authentic noodles and rice has since expanded into this popular Boston eatery.
Yunnan Kitchen has a diverse menu, including Sechzuan and pan Asian-inspired dishes originating from Southwestern China.
This more expansive menu allows them to provide the Boston area with some of the most authentic Dian dishes.
These menu items, including fried pea jelly, boiled fish, and fried rice, are some of the most popular and combine salty, sweet, and spicy to create the perfect dish for any day of the week.
Yunnan Kitchen will quickly become a go-to for tasty and authentic food.
Location: 1721 Washington S Unit B, Boston, MA 02118
Final Thoughts
Whether you're looking for take-out or a new go-to for a weeknight meal Boston is full of authentic Chinese restaurants with tasty meals to kick all your cravings.