A favorite dessert in the New England area, the classic cannoli can't be beaten.
Crispy pastry curled around semi-sweet cream and dipped into micro chocolate chips; how could you not want to enjoy one or a few?
The Best Cannoli in Boston
A & L Bakery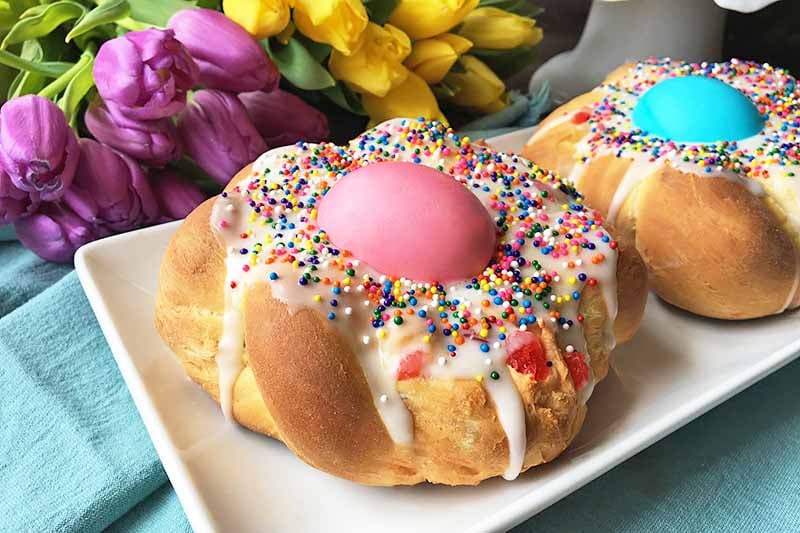 This popular Boston bakery is undergoing renovations to come back better than ever.
A & L Bakery is a well-known spot for one of the best cannolis in Boston.
While they serve a wide variety of baked goods, from sweets to savory products, the cannoli is one item that keeps customers coming back over and over again.
The crisp pastry is baked fresh and then filled with homemade cream. The ends are classically dipped in mini chocolate chips for the perfect bite every time.
You don't have to stray far from a classic for a delicious dessert, and A & L Bakery is a great example of that.
Location: 330 Sumner St, Boston, MA 02128
Bova's Bakery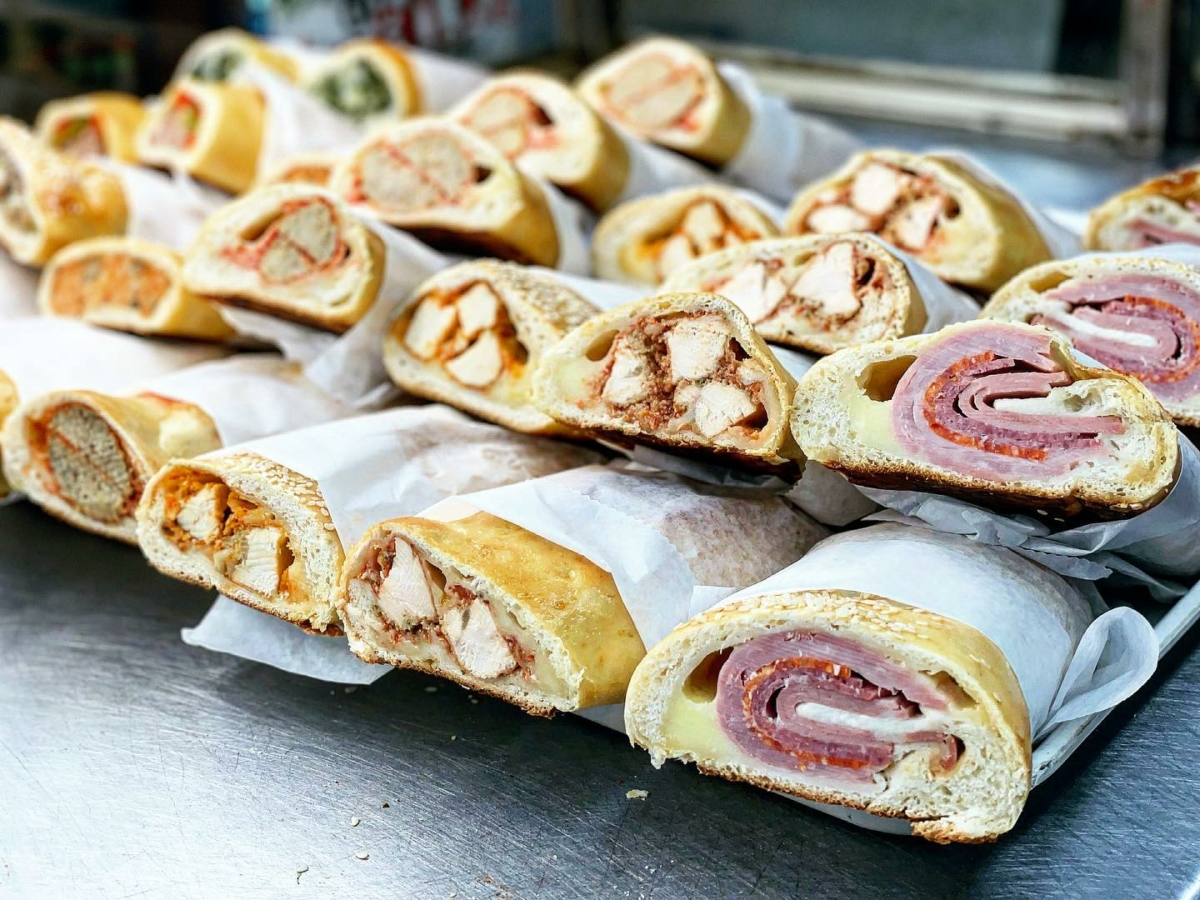 Family-owned and operated since 1926, this bakery is a North Boston go-to for delicious desserts.
Bova's Bakery has been committed to authentic and homemade items, including their classic Sicilian cannoli, which has won them many awards.
Famous for these traditional Italian desserts, each pastry shell is baked fresh daily.
Made completely from scratch, they slave over perfecting these sweet treats and creating their own creamy ricotta, and filling each of the delicate shells.
Add a topping of your choice, and these cannolis from Bova's Bakery will be some of the best you've ever had.
Location: 134 Salem St, Boston, MA 02113
Broadway's Pastry + Coffee Shop
Take a trip to the opposite side of Boston to order this delicious version of a classic cannoli.
Broadway's Pastry + Coffee Shop is a South Boston shop that offers up a modern and refined take on classic pastries.
The menu here is composed of modern European-style pastries and desserts, including the well-loved cannoli.
You have your choice of two homemade creams stuffed into the crispy pastry shell, either french vanilla or homemade ricotta.
Then the treat is dipped into chocolate chips for another layer of rich flavor. Broadway's Pastry + Coffee Shop knows a thing or two about creating a classically delicious cannoli.
Location: 258 W Broadway, Boston, MA 02127
Caffe Paradiso
This Italian cafe wouldn't be complete without serving one of the most popular New England desserts.
Caffe Paradiso is found within Boston's North End and is a perfect stop when you're craving Italian cuisine, including desserts.
Order coffee, pizza, pasta, or whatever else you might be craving but don't leave without also purchasing a delicate, made-from-scratch cannoli.
They keep all the food authentic with traditional flavors and spices, and that includes the pastry dessert.
Creamy ricotta is stuffed into a crisp shell and then dipped into mini chocolate chips. Cafe Paradiso is the perfect place to enjoy everything Italian, from dinner to dessert.
Location: 255 Hanover St, Boston, MA 02113
Caffe Vittoria
With bragging rights as Boston's first Italian cafe, you'll get to indulge in plenty of classic items, including dessert.
Caffe Vittoria is a massive space spanning 4 floors with 3 bars and coffee.
Since 1929 they've been serving Boston some of the best Italian drinks and treats, like the classic and popular cannoli.
These come in two variations, so you can try the classic and the reimagined.
The traditional cannoli is creamy ricotta in a crisp shell, while the chocolate cannoli is dipped in rich dark chocolate and topped with chocolate chips or pistachios.
Caffe Vittoria has been serving one of the best cannolis in Boston for almost 100 years.
Location: 290-296 Hanover St, Boston, MA 02113
Mario's Restaurant
You'll find all your favorite Italian comfort foods, from dinner to dessert, at this classic Boston restaurant.
Mario's Restaurant serves up classic Italian food in a comfortable and casual environment.
The closest thing to mom's home cooking, they use authentic family recipes for every item on the menu.
One of their most popular items is on the dessert menu; the cannoli is a classic you won't want to miss out on.
Made from scratch, the crisp cookie is filled with creamy ricotta and comes dipped in mini chocolates. Mario's Restaurant continues to serve some of the best traditional desserts in the city.
Location: 347 Chelsea St, Boston, MA 02128
Mike's Pastry

Easily the most popular location in this list, Mike's Pastry is home to the best cannoli in Boston.
Since 1946 this family-owned shop has been responsible for serving up the classic cannoli we see and love nowadays.
Since then, they've kept up with the demand and continue to create delicious cannoli that keep tourists and locals coming back for more every year.
This classic dessert has never been better than at the place it originated, and when you're on the hunt for the best cannoli in Boston, your journey should start with the classic from Mike's Pastry.
Location: 300 Hanover St, Boston, MA 02113
Modern Pastry Shop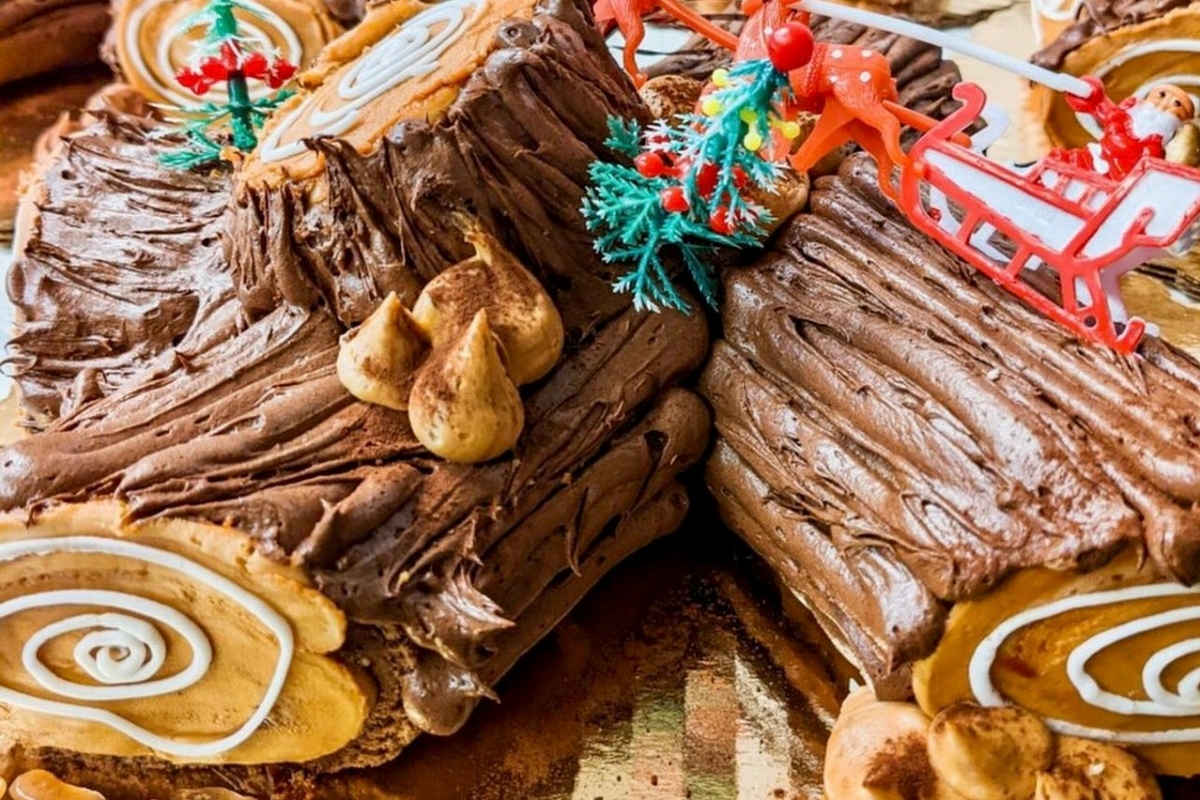 This family-owned Italian bakery wouldn't be complete without serving up one mean sweet treat.
Modern Pastry Shop is one of Boston's favorites and has been in business for over 80 years now.
The cannoli is one of their most popular menu items among the large cases of cookies, cakes, and other pastries.
They even allow you to build your own of this classic dessert, making them one of the more unique cannoli locations in the city.
Pick from multiple flavors of shell, tons of fillings, and a few different toppings too.
Mix and match to your heart's desire and order the cannolis individually or as a whole box. Modern Pastry Shop is one cannoli experience you won't want to miss out on.
Location: 257 Hanover St, Boston, MA 02113
Parziale's Bakery
Another Italian bakery in the city of Boston puts out an impressive selection of goodies.
Parziale's Bakery prepares a delicious selection of bread, cookies, and pastries to pick from, including the popular cannoli.
In the North End of Boston, this shop supplies some of the finest restaurants and retailers in the area with bread and treats.
The cannoli on their menu is just as classic as the other items, with a creamy ricotta filling, crispy pastry shell, and each end coated in little chocolate chips.
You can't go wrong with a classic like that from Parziale's Bakery.
Location: 80 Prince St, Boston, MA 02113
Sugar Baking Co

This busy little bakeshop specializes in a wide array of baked goods, including cakes, cookies, and pastries.
Sugar Baking Co aims to bring happiness through sweets, and their cases are filled to the brim with so many different baked goods, including Italian classics like the cannoli.
Order for a special occasion, or just walk in and order them to go. Either way, they create a delicious cannoli you won't soon forget.
These come in two sizes, small or large, so you can decide on just a snack or an indulgent treat.
Sugar Baking Co is here to serve one of the best classic cannolis in the city of Boston.
Location: 1884 Centre St, Boston, MA 02132
Final Thoughts
Enjoy the pastry fresh, or order a few to go. Either way, these bakeries and restaurants will have the best cannolis you've ever had.