Bread, cakes, cookies, pastries, and so much more. No matter what baked goods you're searching for, these bakeries in Boston have you covered.
The Best Bakeries in Boston
Bakey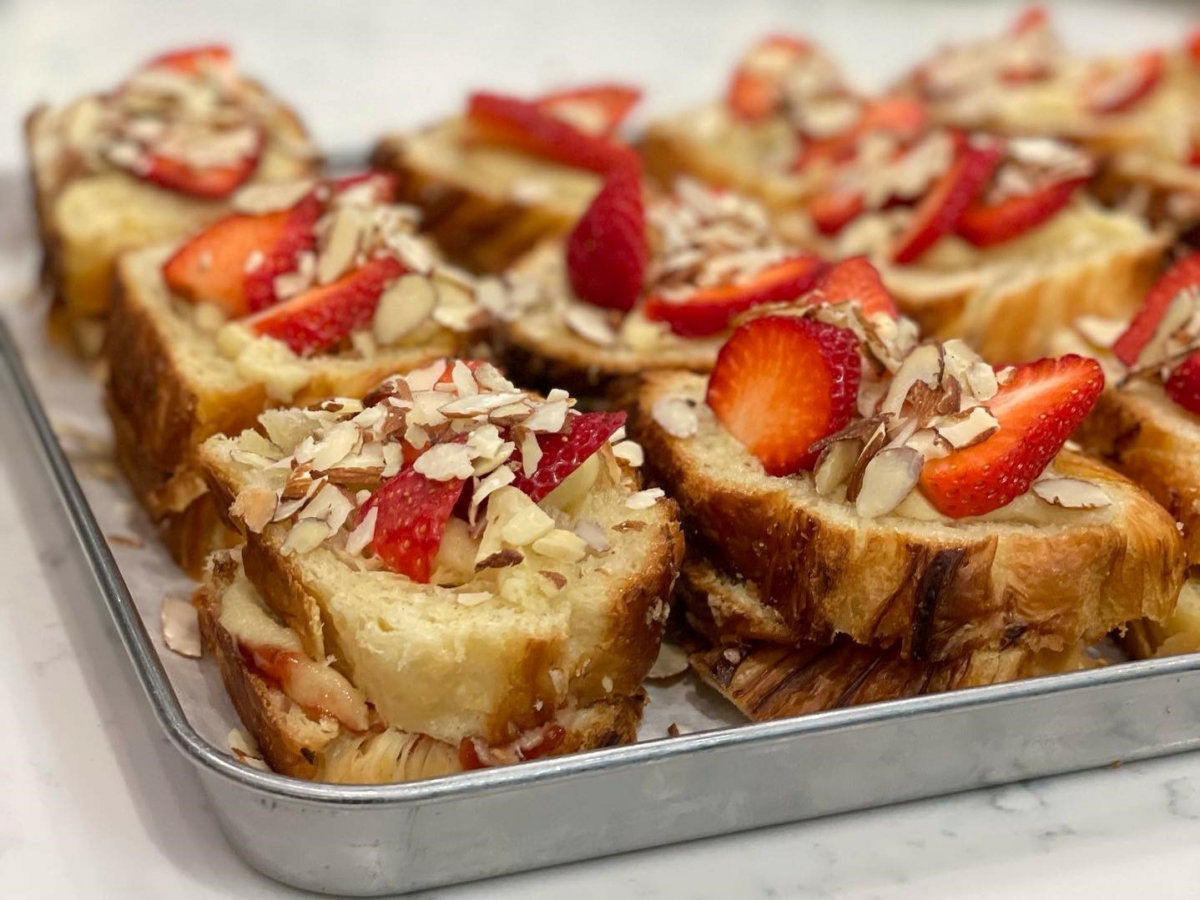 Near Boston Common, this unassuming bakery creates an array of baked goods and cafe-style bites. Bakey is one spot serving the best fresh specialty bread, pastries, cookies, cakes, and more.
They strive for constant perfection while also pushing the boundaries of new and unique flavor combinations.
Using only the highest quality ingredients, they create popular baked goodies like chocolate babka, cheese sticks, and chocolate chip cookies.
But the menu is huge, with various pastries and desserts, even sandwiches, housemade spreads, smoked fish, and other delicacies. Bakey is a can't-miss bakery in Boston for all your sweet and savory treats.
Location: 151 Tremont St, Boston, MA 02111
Bova's Bakery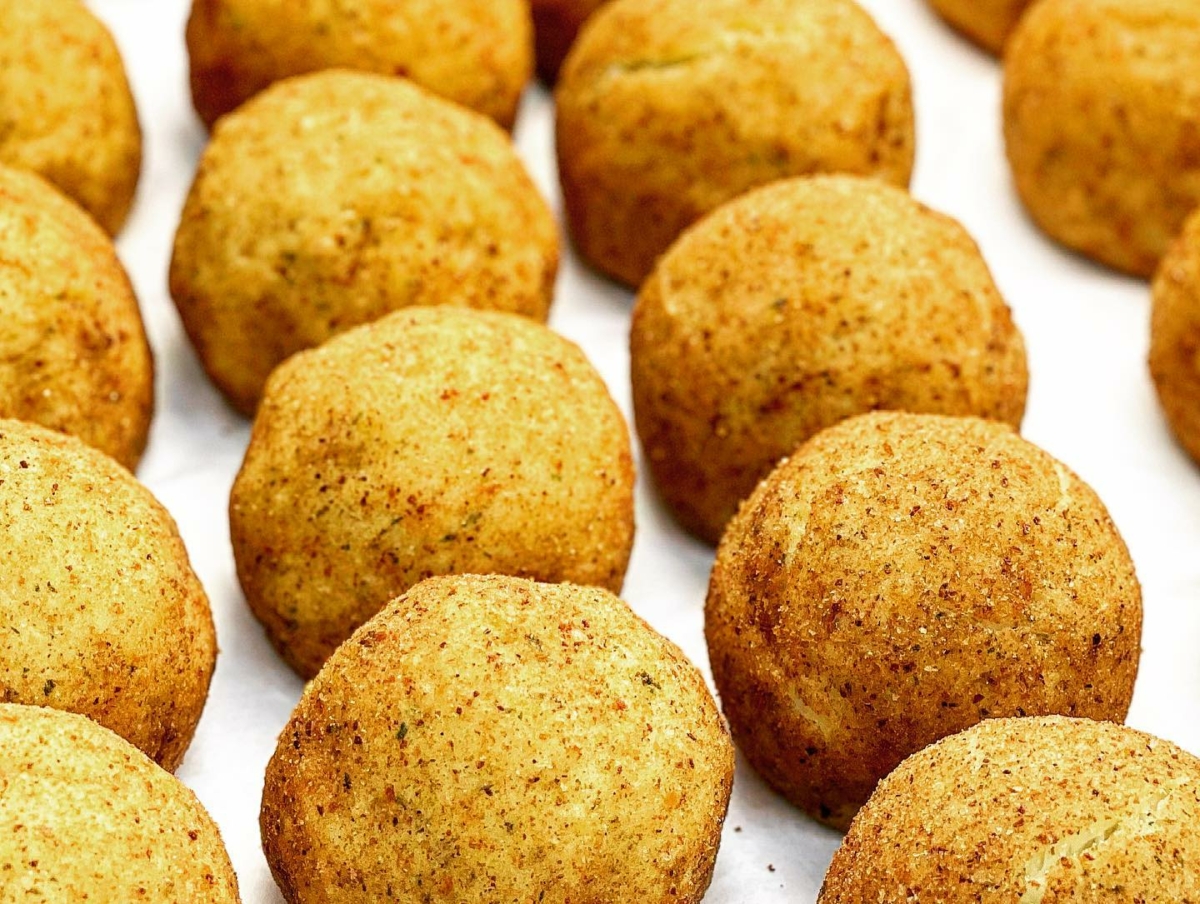 Originally opened in 1926, this family-owned bakeshop is where you can get bread, baked goodies, and sandwiches any time of day.
Bova's Bakery is focused on Italian treats like specialty cookies, cannolis, pastries, pies, and fresh-baked loaves of bread.
Open 24 hours a day, they work hard to produce award-winning treats while also making them available for mid-day treats or midnight snacks.
The glass cases are mesmerizing in a classic deli feel, filled to the brim with colorful and tasty pastries, cookies, and other bites that can't be ignored.
No matter what you pick from Bova's Bakery, it will be exactly what you need to make the perfect day.
Location: 134 Salem St, Boston, MA 02113
Bricco Panetteria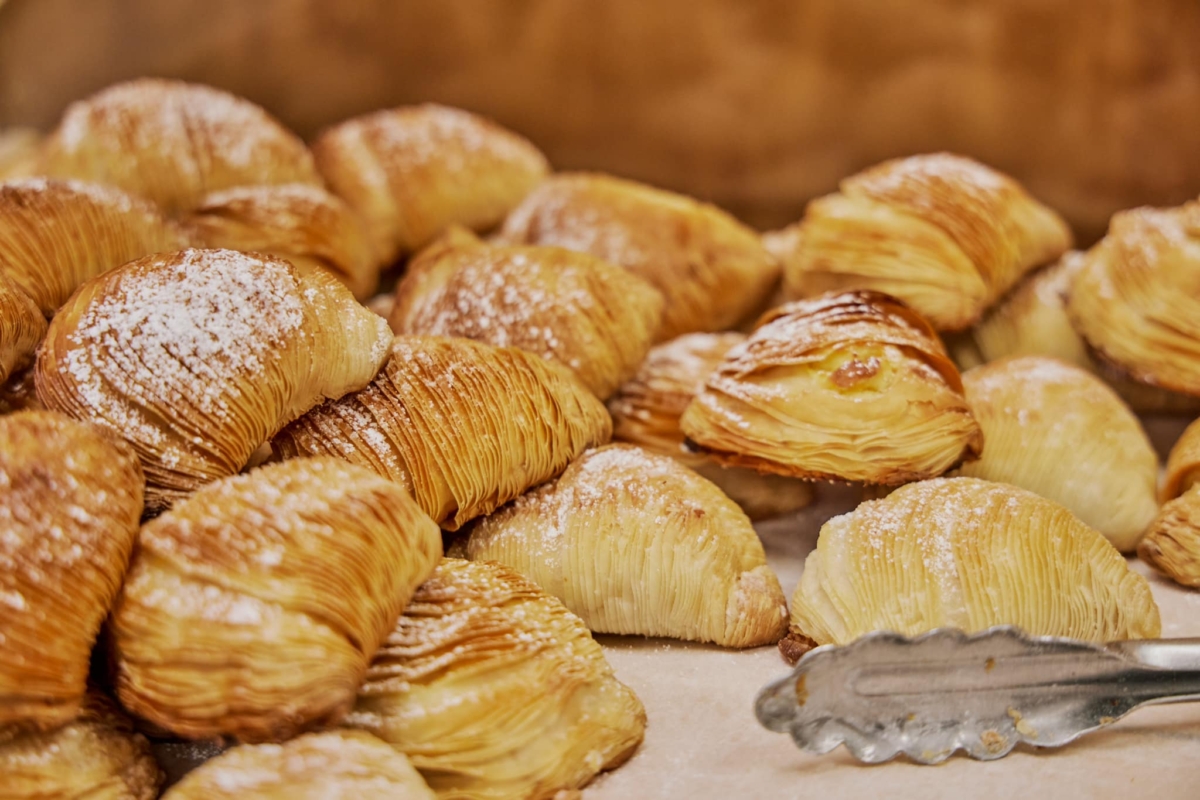 Another Italian bakery, but instead of sweet treats, they focus on fresh-baked specialty bread.
Bricco Panetteria is located in an alley; they'll take the housemade bread and transform them into delicious sandwiches.
When you stop in, you'll have the choice of classic loaves like ciabatta and baguette.
The chewy ciabatta is what they transform into classic sandwiches, with Mediterranean toppings and flavor choices.
There are also lesser-known loaves and new options available often. After just one stop at Bricco Panetteria, you won't be able to resist the fresh loaves of bread and tasty sandwich creations.
Location: 241 Hanover St, Boston, MA 02113
Flour Bakery + Cafe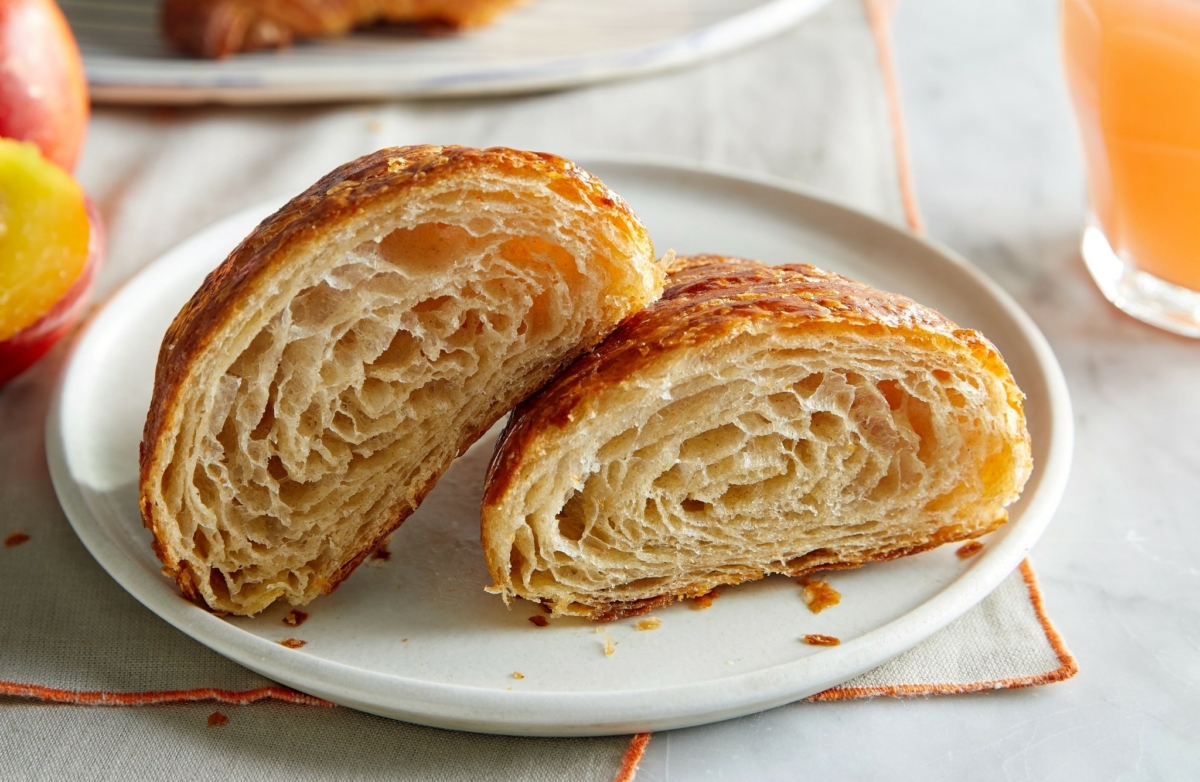 The South End is where you'll find this popular spot.
Flour Bakery + Cafe strives to make life sweet by serving various pastries, cakes, and cookies, along with sandwiches and other cafe bites.
Owned and run by a James Beard award-winning chef, everything is created with passion and dedication to each item.
No matter the time of day, you'll find something on the menu to love; from sweet to savory, they have it all. Flour Bakery + Cafe will become your new go-to for pastries, breakfast, and even lunch.
Location: 1595 Washington St, Boston, MA 02118
Jonquils Cafe + Bakery
This bakery is one of a kind in a sleek and modern space, serving pastries that match.
Jonquils Cafe + Bakery brands itself as an elegant cafe, and after just one look within its glass cases, you'll find cakes to back up that claim.
You'll find these unforgettable, exquisitely crafted pastries along with specialty coffee drinks, teas, sandwiches, and other eats.
Their most popular items include a cake shaped like a geometric apple or their square cloud pastry.
A visit to Jonquils Cafe + Bakery is unforgettable and sure to be unlike any other bakery you've seen before.
Location: 125 Newbury St, Boston, MA 02116
Mike's Pastry
Home of the classic and original cannoli, this is one bakery you won't want to miss.
Mike's Pastry can be found in the north end of Boston; originally founded in 1946, this bakery is a local staple.
Besides being well known as the spot where cannolis originated, you can also indulge in Italian pastries like lobster tails and biscotti.
These famous cannolis are filled with different flavored cremes, and each is dipped in mini chocolate chips, diced nuts, or other tasty toppings.
Another of their popular treats includes ricotta pie, a rich and sweet combination that has an addictive quality. Mike's Pastry is a classic spot you'll go back to over and over.
Location: 300 Hanover St, Boston, MA 02113
Modern Pastry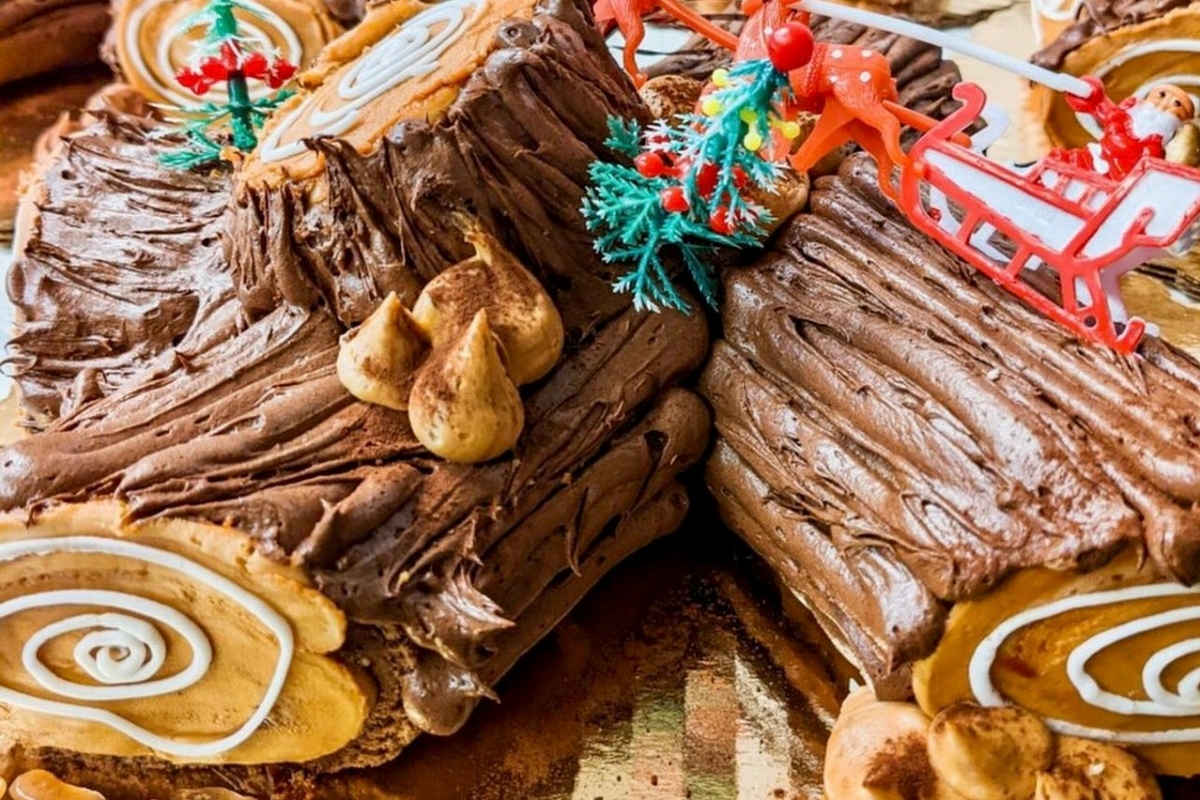 Here is a little family-run Italian bakery where you'll find glass cases filled with tasty pastries.
Located within Little Italy is Modern Pastry, they've been one of Boston's favorite spots for pastries for over 80 years.
A neon sign over the door will draw you in to find the cheesecake, cannolis, cakes, pies, cookies, and handcrafted chocolates.
These sweet treats have been perfected after years and years of recreation, and you'll quickly fall for the popular treats like their take on a Boston creme pie.
Modern Pastry is a can't miss spot in Boston for all your baked goodies.
Location: 257 Hanover St, Boston, MA 02173
Parziale's Bakery
This bakery can be found in Boston's North End, where you'll be served pizza by the slice, along with a variety of baked goods.
Parziele's Bakery is the perfect place to grab lunch with dessert or to grab a loaf of freshly baked bread before heading home.
This gem is tucked within one of the busiest neighborhoods in the city, where you can slow down for a minute and enjoy freshly baked treats.
There are 16 bread varieties to pick from, along with specialty options for holidays. Plus, cookies, pastries, muffins, turnovers, and other fresh baked novelties.
Parziale's Bakery has you covered if you're stopping in for a sweet treat at breakfast or a loaf of bread to go with dinner.
Location: 80 Prince St, Boston, MA 02113
Sugar Baking Co
Here is a busy little bakeshop where you can get a cup of coffee and a sweet baked good to go alongside.
Sugar Baking Co focuses on sweets just like its name implies, with display cases filled with an assortment of colorful treats.
No matter the occasion, or craving, this little bakery has everything you need. They even create custom cakes for birthdays, anniversaries, and other special occasions.
You'll be impressed with over 40 different cupcake options, and it might take a while to sample them all. Sugar Baking Co is the sweet treat you've been missing in life.
Location: 1884 Centre St, West Roxbury, MA 02132
Tatte Bakery + Cafe
This contemporary and elegant spot started in the chef's kitchen and has since grown into a go-to bakery for all kinds of baked goods needs, from sweet to savory.
Tatte Bakery + Cafe has multiple locations across Boston, all built with the same light and airy interior and filled with delectable pastries, cakes, and other goodies.
Each location has a crafted display of baked goods so your eyes can feast before your mouth.
There's plenty of seating and bites to eat, like sandwiches, soups, and other cafe creations. Tatte Bakery + Cafe is the perfect go-to for lunch and a sweet or any occasion to kick your sugary cravings.
Location: 70 Charles St, Boston, MA 02114
Final Thoughts
Whether you're looking for sweet or savory, these Boston bakeries have you covered with some of the best-baked goods in the New England area.