No longer settle for less-than-desirable Asian cuisine when authentic and delicious options are so close.
No matter the dish you're craving, one of these top spots in Boston should cover all your needs.
The Best Asian Food in Boston
Beantown Pho & Grill
You'll find this restaurant a few steps under street level, which includes patio seating and a menu focused on Vietnamese and Thai dishes.
Beantown Pho & Grill has a down-to-earth feel that is perfect for relaxing while enjoying fresh and delicious Asian-inspired meals.
Their dishes are simple but flavorful, including rice-based options, pho, rice-paper rolls, and many more.
You can mix and match sauce and meat combinations and add rice or noodles. It's a local favorite for Asian-inspired dishes, perfect for any time of day.
After just one visit, Beantown Pho & Grill will also become your favorite.
Location: 272 Newbury St, Boston, MA 02116
Billy Tse
This spot in the North End is an informal outpost that serves Pan-Asian eats and innovative cocktails.
Billy Tse brings together Chinese, Japanese, and Thai cultures to create one unforgettable menu.
With small plates and lunch specials, this is one spot you'll find is perfect for a mid-day meal.
Or indulge for dinner when you're craving Pan-Asian cuisine, including sushi, maki, soups, rice, and much more.
Their flavorful sauce and spice combinations are added to every dish, including classic favorites like egg foo yong or chow mein. Classic meets creative on the menu at Billy Tse.
Location: 240 Commercial St, Boston, MA 02109
Empire
This local upscale spot combines a sleek modern environment, a clubby atmosphere, and exquisite old-world Chinese cuisine.
Empire is dedicated to giving you the best experience possible for your next evening out with its high-end digs and menu.
There are hot and cold options to get the meal started, from egg-drop soup to handcrafted sushi.
Handmade dumplings and rangoons are also available, plus nigiri, sashimi, and other Asian-inspired entrees.
Whether ordering to share with the table or to indulge on a date night, Empire will be a high-end experience you won't forget.
Location: 1 Marina Park Dr, Boston, MA 02210
Laughing Monk Cafe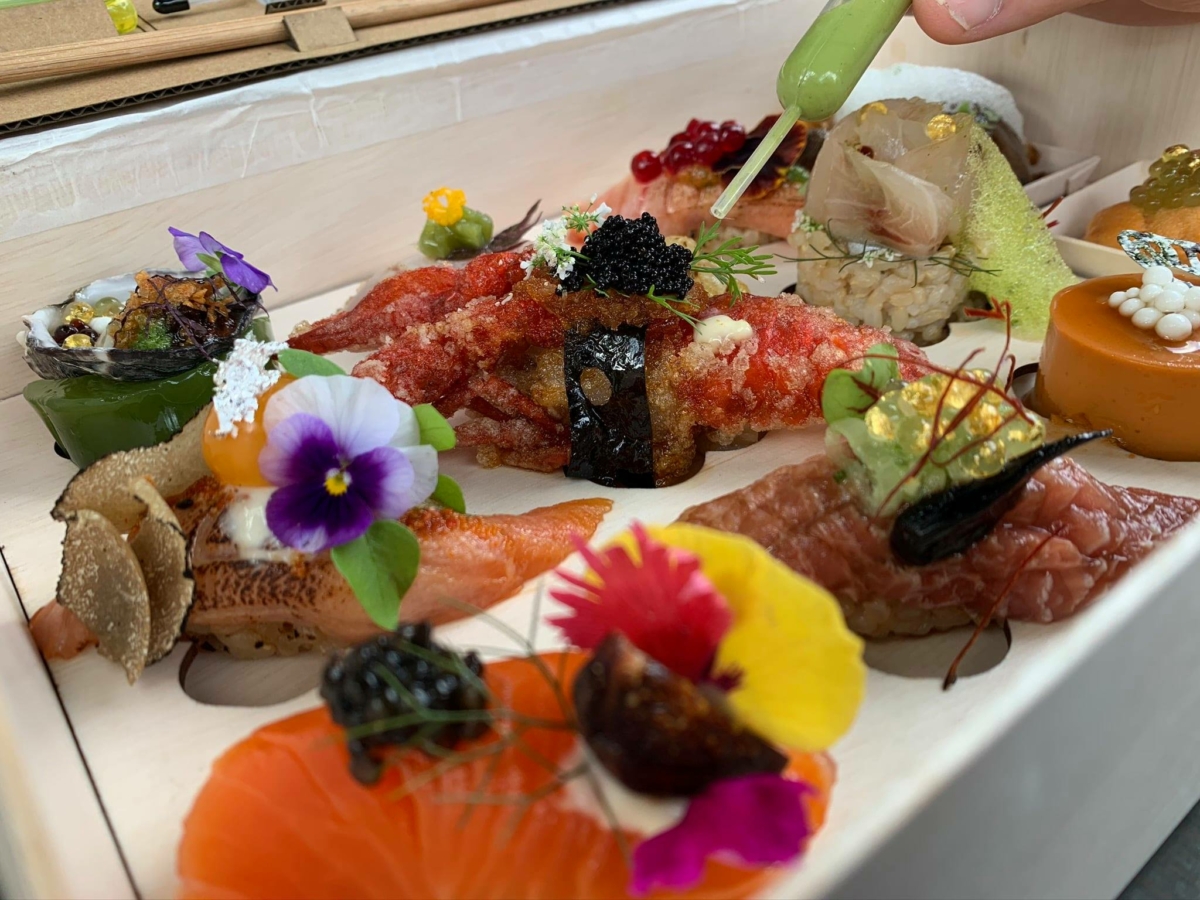 Quick and casual meets a fashionable environment for the perfect modern meal.
Laughing Monk Cafe focuses its time on intricately rolled sushi and Thai cuisine, perfect for a mid-day meal.
The menu is diverse; there are many options to indulge in, from noodles and curry to sashimi, sushi, fried rice, and other Asian-inspired bites.
Whether you stop in with a group or on your lunch break, you'll be delighted by the flavorful and handcrafted dishes from Chef Noi and Chef Nick.
Laughing Monk Cafe brings all your favorites together in one location, perfect for ending all your Asian-food cravings.
Location: 737 Huntington Ave, Boston, MA 02115
Mei Mei Dumplings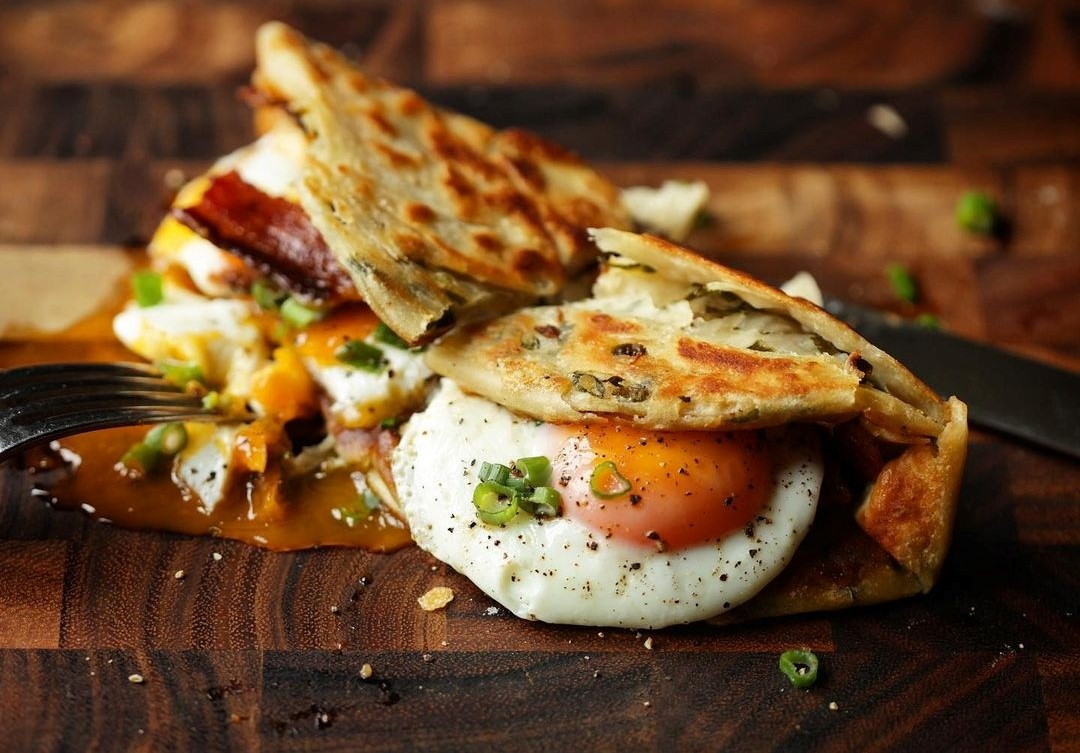 This local Boston restaurant is owned by a James Beard award-winning chef and her sisters.
Mei Mei Dumplings is an upbeat spot dedicated to carefully crafted Asian-American fusion dishes.
What once began as a food truck has grown into a popular brand-new location to indulge in their hot and steamy dumplings and other inspired meals.
Here you have the opportunity to not only enjoy their food but also learn how it's made and take cooking classes.
The menu changes throughout the year and always has seasonal options as they choose to use only the freshest and most accessible ingredients.
Mei Mei Dumplings is a unique way to enjoy Asian-inspired meals in a creative and cozy environment.
Location: 58 Old Colony Ave, Boston, MA 02127
Myers + Chang
In South Boston, you'll find a menu with flavors from multiple Asian countries in a warm and relaxed environment.
Myers + Chang creates innovative and upscale small plates inspired by a variety of cultures, including Japanese, Taiwanese, Korean, and more.
The owners describe these foods as Asisn-ish, so there are approachable flavors for every diner that walks through the door, along with more impactful dishes.
The menu is separated by cold and crunchy seafood, dumplings and bao, noodles and rice, or dim-sum type meals.
There are also vegetable-based dishes and options for kids. No matter the group you're with or the reason for the meal, Myers + Chang will not disappoint.
Location: 1145 Washington St, Boston, MA 02118
Shojo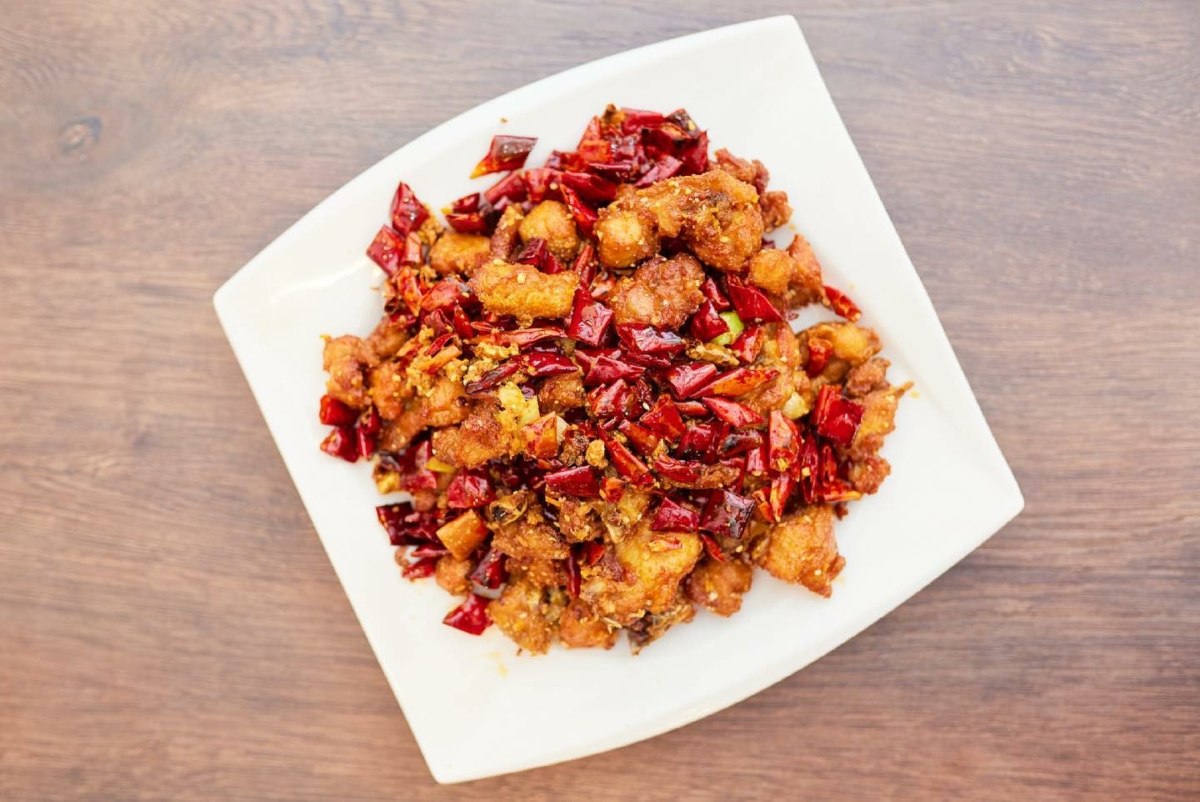 Trendy and modern meets authentic Asian cuisine at this local eatery.
Shojo can be found within Boston's Chinatown, and they're ready to serve contemporary Asian cuisine alongside innovative cocktails.
Most of the menu is based on Japanese dishes, with popular items including bao, kimchi fried rice, and pork dumplings.
However, you won't want to miss out on their unique takes on a classic burger or the C-town chicken and waffles.
Whether you're searching for an authentic or renewed take on a classic dish, Shojo has a taste for every craving.
Location: 9A Tyler St, Boston, MA 02111
Shun's Kitchen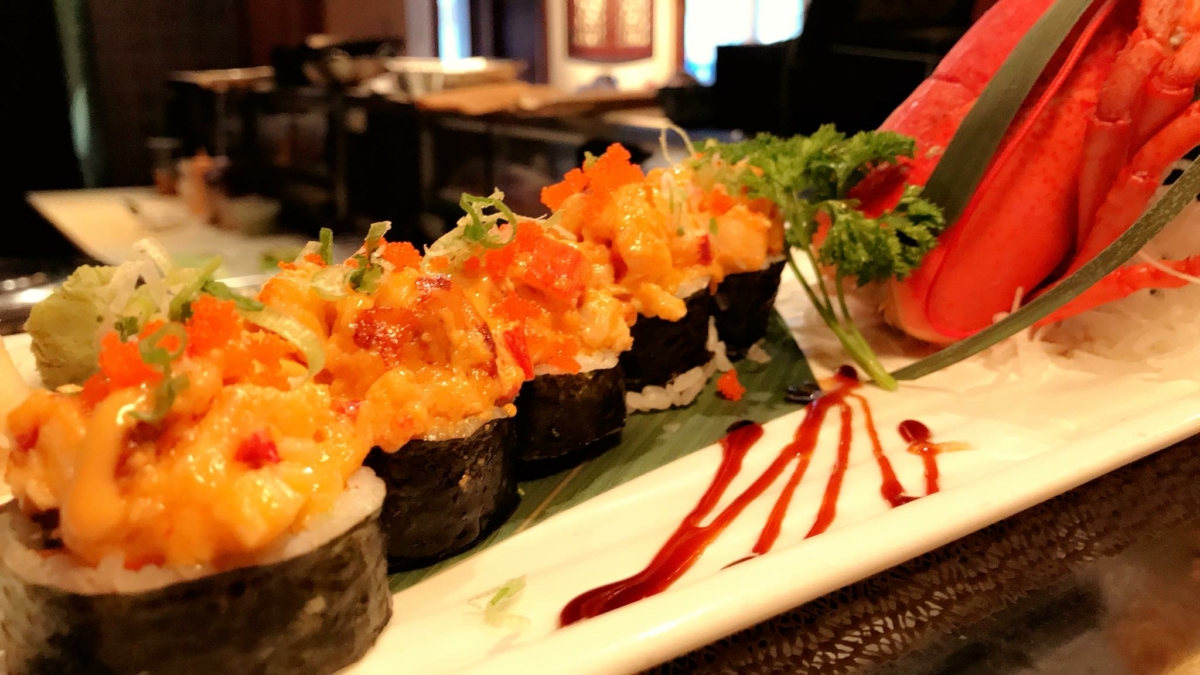 When you're looking for a comfortable eatery with patio seating, this Pan-Asian-inspired spot is perfect.
Shun's Kitchen has a menu that stretches across the globe to bring you meals from Japanese, Thai, and Korean cultures.
Some of their most popular items include handcrafted meat dumplings, general gao chicken, or their savory lo mein noodles.
But beyond that, you'll find braised oxtail, edamame, seafood pancakes, and so much more.
Highlighting the best flavors from Pan-Asian cuisines, you won't regret a trip to Shun's Kitchen.
Location: 520 Columbia Ave, Boston, MA 02118
Wagamama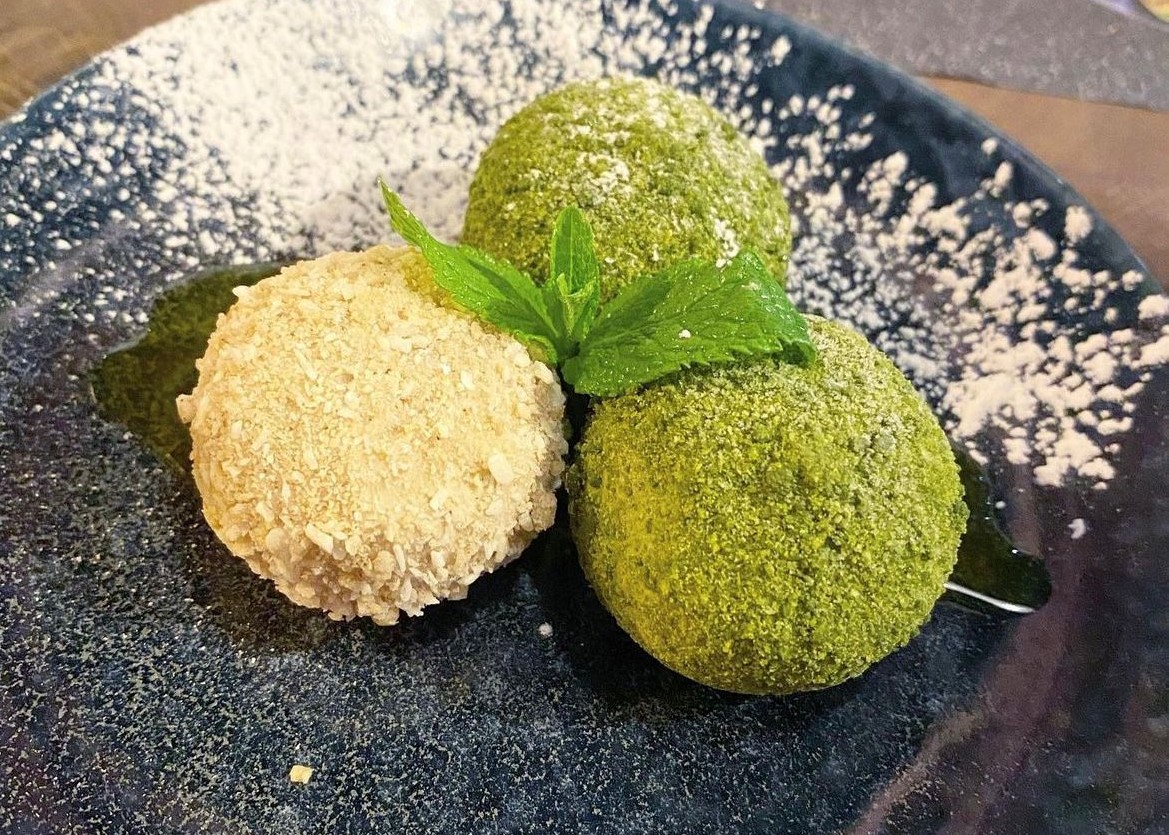 They have two locations in Boston, so you can indulge in Asian-inspired meals across the city, plus more locations in the not-so-distant NYC.
Wagamama creates a wide variety of Asian-inspired dishes such as ramen and other noodle dishes, shareable like bao and dumplings, and even soft wraps.
Whether you're out with friends after a long week or grabbing dinner during the week, you'll be thrilled with their flavorful options.
No longer settle for international cuisine out of a take-out box or from the local food court.
Wagamama has all your Asian-inspired bites with modern flair in one location.
Location: 1 S Market St, Boston, MA 02109
The Q
On the menu at this apartment complex-based restaurant, you'll find a variety of dishes that will cure all your cravings.
The Q is an airy lounge where fresh ingredients are incorporated into authentic hot pots, sushi, and Chinese recipes.
The cozy interior is perfect for grabbing a weeknight meal or dinner to celebrate a special occasion.
Whether you're in the mood for cold seafood like sushi or hot and steamy Mongolian broths and combinations for dipping, The Q has you covered.
Location: 660 Washington St, Boston, MA 02111
Final Thoughts
Never settle for less than authentic and delicious Asian food with all these great options across Boston.