Books are one thing that will never go out of style. Whether you're looking for a particular title or something new to read, check out these classic bookstores across Boston.
The Best Bookstores in Boston
Brattle Book Shop
Celebrate history while browsing through thousands of titles and novels. Brattle Book Shop is one of America's oldest and largest antiquarian bookshops.
Originally opened in 1825, you'll see new and used books for sale, some of which are rare.
This shop spans 3 stories and is filled to the brim with every title you can think of, including many first-edition copies of famous tales.
Along with the collectible and uncommon, you'll also find unbelievable deals on many titles throughout the store.
Brattle Book Shop boasts over 250,000 titles, including some of the rarest in the country; it's one bookstore experience you won't want to miss.
Location: 9 West St, Boston, MA 02111
Brookline Booksmith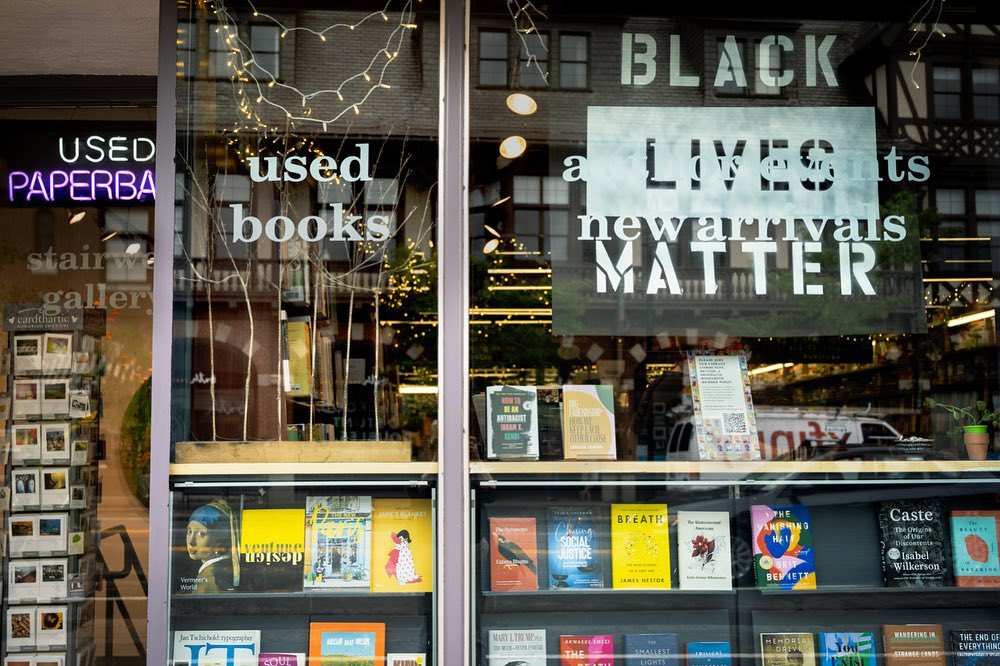 Here is an established bookshop with two floors of titles to browse through. Brookline Booksmith has a collection of new and used books, plus gifts perfect for any reader.
They have a group of booksellers that take the time to curate this massive collection of best sellers and lesser-known novels.
They love to highlight the voices of the past and bring together the community through these collections of written words.
Buy, sell, or just stop in to browse. Brookline Booksmith has every novel you're looking for.
Location: 279 Harvard St, Brookline, MA 02446
Commonwealth Books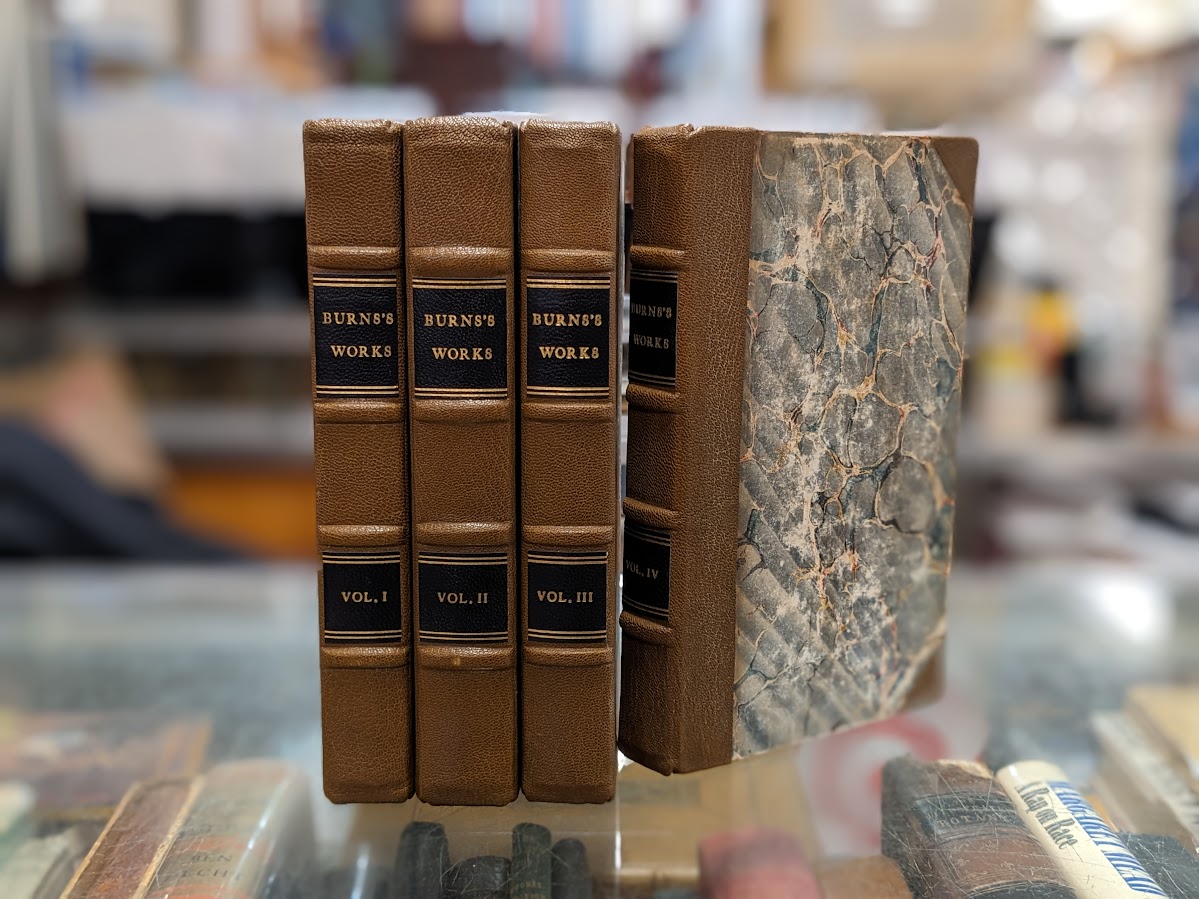 In this unsuspecting and quaint storefront, you'll find a large variety of literature to indulge in. Commonwealth Books has a broad inventory, including maps, rare editions, antique prints, and so much more.
On a corner, not far from Old South Meeting House, this bookstore holds a collection of books and old prints worth browsing, even if you're not a reader.
These shelves hold over 40,000 select titles ranging from medieval times to more recent novels.
Plus, you can dig through old prints and engravings ranging from the 1600s to the 1940s. Commonwealth Books is a wealth of history, and any book lover or historian won't be able to resist a visit.
Location: 9 Spring Ln, Boston, MA 02109
Grolier Poetry Book Shop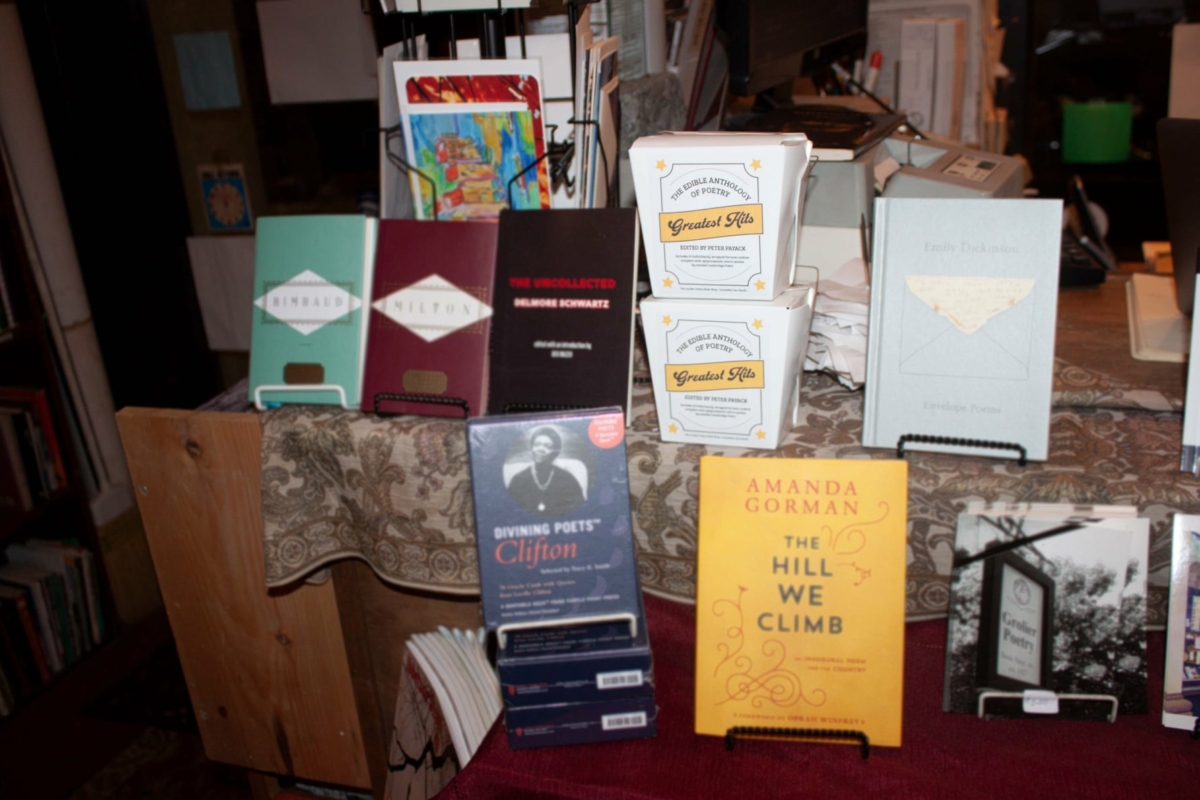 Another book shop in Boston that's stood the test of time. Grolier Poetry Book Shop has been open since 1927, and while they are well-stocked, the inventory focuses mainly on poetry.
In fact, that's always been the focus of these shelves, and there are weekly reading sessions.
Poetry remains the focus here as the most recent owner was a former professor of philosophy at nearby Wesley college.
In his memory, they strive to maintain the standard Grolier Poetry Book Shop has set from the beginning and hope to be a nourishing environment for budding and established poets alike.
Location: 6 Plympton St, Boston, MA 02138
Harvard Bookstore
This is a must-stop bookshop just a short jaunt from the Harvard Art Museums.
Harvard Bookstore is an independent shop with both new and used titles plus University themed gifts, open since 1932.
Whether you're searching for local names or indie titles, this bookshop has everything you'll need.
You'll find award-winning authors, staff recommendations, warehouse sales, and many other great selections among the collection of new and used titles.
You'll even find pop-up events with historians and novelists who are happy to share knowledge and their passion with you.
Harvard Bookstore has a little bit of everything you need, including titles you didn't know you needed.
Location: 1256 Mass Ave, Cambridge, MA 02138
Iam Books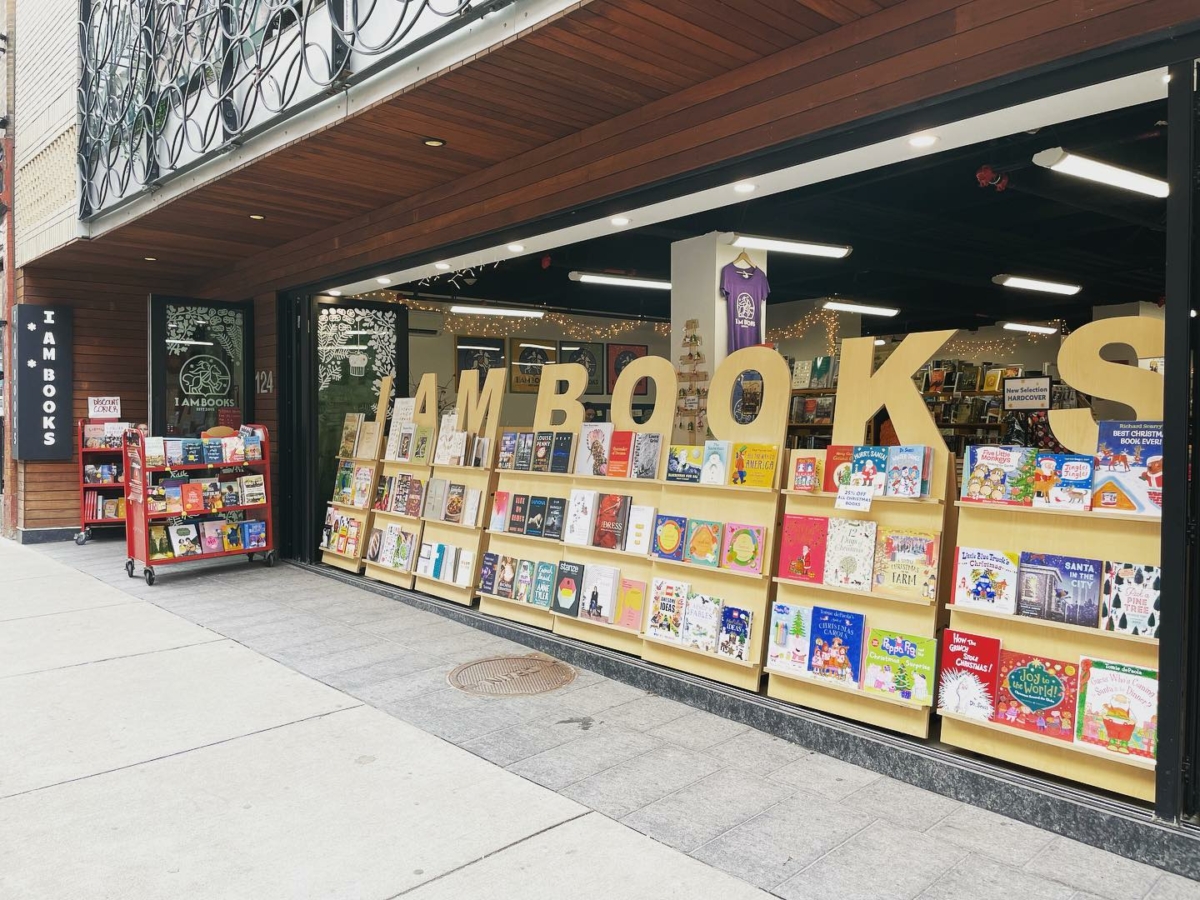 When Italy and Italian-American culture are the docs of your studies, this bookstore is curated for just that.
I AM Books has a curated collection of books dedicated to Italy, and Italian culture, written in the language and about Italian America.
Dedicated to anyone hoping to dive deeper into the culture, history, or language, this bookstore has everything you could need to know about Italy.
The collection is primarily fiction and non-fiction written by Italian and Italian-American authors.
They also feature a large children's section with books, learning materials, and even games. I AM Books is your answer to anything Italian regarding the world of books and literature.
Location: 124 Salem St, Boston, MA 02113
More Than Words
This is one Boston bookstore that goes beyond just the books on its shelves.
More Than Words is a non-profit social enterprise that meets a bookstore located within a warehouse.
You can feel good about making a purchase here because every sale helps empower local youth.
They run a program dedicated to helping better the lives of younger community members in the surrounding area, which is funded by the sale of books.
You'll find a large collection of mostly used titles in every subject you could think of. More Than Words allows the local underprivileged youth to thrive while you get to enjoy a new to you book.
Location: 242 E Berkeley St, Boston, MA 02118
Papercuts JP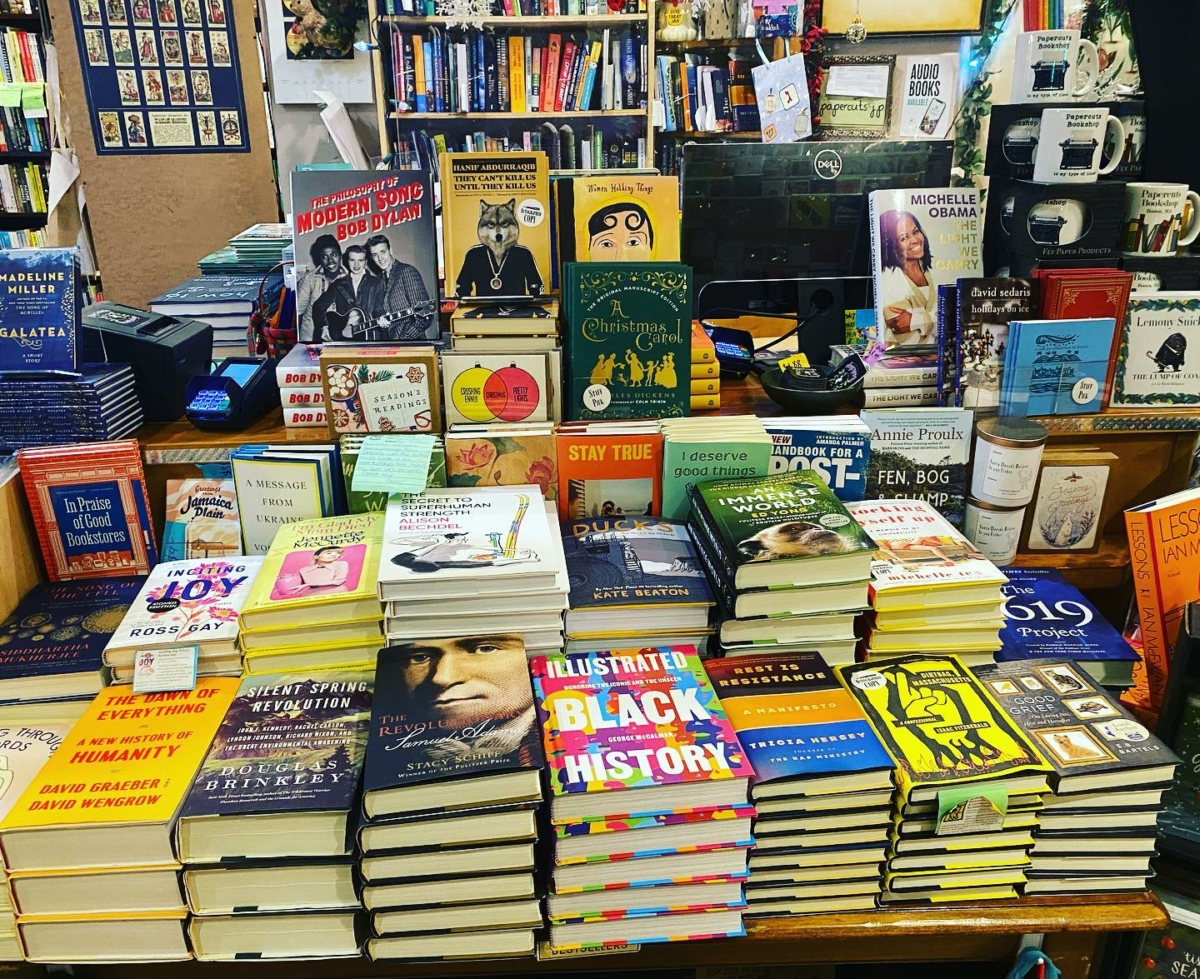 You'll find this award-winning bookshop in the beautiful Boston neighborhood of Jamaica Plain.
Papercuts JP is an indie bookstore owned by a previous book-industry professional dedicated to bringing you a curated collection of titles.
The beautiful little green storefront will catch your eye, and browsing through the shelves will be the perfect way to spend time.
New and used books line the shelves with recent publications, best sellers, and titles covering almost every subject matter. Papercuts JP is the perfect stop for any book lover.
Location: 60 South St, Jamaica Plain, MA 02130
Porter Square Books
In this independent bookstore, you can browse for books and then read through them with a cup of coffee.
Porter Square Books has a large collection for both adults and kids, plus pop-up author events.
When you're unsure where to start or what to read next, they always feature staff picks and monthly recommendations, even special edition pre-orders.
Plus, there are best sellers and new releases to browse as well.
Porter Square Books is a short drive from Boston but well worth it for any book lover searching for a new novel.
Location: 25 White St, Cambridge, MA 02140
Trident Booksellers + Cafe
Stop into this bookstore for a cup of coffee or a new title and stay the whole day. Trident Booksellers + Cafe is an independent bookstore that also happens to house an all-day breakfast restaurant.
This relaxed atmosphere is perfect for finding a new title and then spending the afternoon devouring it.
Settle into their cozy cafe and read your day away. You'll browse through plenty of novels, including best sellers, staff picks, and almost any topic you can think of.
Trident Booksellers + Cafe is the perfect place to spend a quiet day reading and relaxing in their cafe and bookshop.
Location: 338 Newbury St, Boston, MA 02115
Final Thoughts
Try out a new novel or pick up an old classic. These bookstores in the Boston area have everything you're looking for.