Start your day on a sweeter note with fresh, hot, and fluffy pancakes served at one of these charming breakfast spots around the city of Boston.
The Best Pancakes in the Boston Area
Brookline Lunch
Take a short trip to Cambridge to indulge in these locally-loved breakfast dishes.
Brookline Lunch is a cozy cafe that serves casual Mediterranean and American food for both breakfast and lunch.
While they have a pretty terrific menu with a diverse selection of flavors from classics to more out-of-the-box options, there is one breakfast option that stands out above the rest.
The pancake breakfast is, without a doubt, one of the best in the Boston area.
Well known for its mash-up of fluffy cakes and traditional Mediterranean dessert, baklava makes for a sweet delicious way to start your day. Brookline Lunch is a great choice for a pancake breakfast.
Location: 9 Brookline St, Cambridge, MA 02139
Cafe 26
Family-owned and operated, this is a popular brunch restaurant in Boston.
Cafe 26 uses only the highest quality ingredients to create one of the most classic brunch spots in the city.
This relaxed and contemporary space makes for the perfect backdrop to gather with friends and indulge in their hearty breakfast dishes.
One favorite on the menu is their fluffy pancakes. Served on a platter, you'll get three large hot cakes, 2 eggs, and your choice of breakfast meat.
You can even upgrade to include a topping like blueberries, chocolate chips, and bananas. Cafe 26 is a great choice when you're craving a classic pancake breakfast.
Location: 26 Temple Pl, Boston, MA 02108
Crispy Crepes Cafe
This local Boston eatery focuses on the French version of everyone's favorite breakfast cake.
Crispy Crepes Cafe is a counter-serve spot that offers a menu of the most delicious sweet or savory crepes at any time of the day.
Found within Boston University, this is a popular spot among students, teachers, and other locals.
If crepes aren't what you're into, even though they have every flavor combination you could think of, the breakfast menu also includes a tasty pancake platter option for classic cakes.
Choose from hearty breakfast options or sweeter dessert-like tastes. Crispy Crepes Cafe is a great choice for traditional pancakes or French crepes.
Location: 714 Commonwealth Ave, Boston, MA 02215
The Friendly Toast

Find this local favorite in the Back Bay area, where you can indulge in all-day brunch.
The Friendly Toast is a popular restaurant that offers up a fun environment, a creative menu, and unique drinks.
The perfect place to gather with friends for brunch, one of the best meals on their menu, is their pancake monster breakfast platter.
With this, you'll get two large cakes topped with whipped butter and powdered sugar. On the side, they also offer two eggs served any style, home fries, and your choice of breakfast meat.
The Friendly Toast is always a great choice for delicious pancakes any time you want.
Location: 35 Stanhope St, Boston, MA 02116
Galley Diner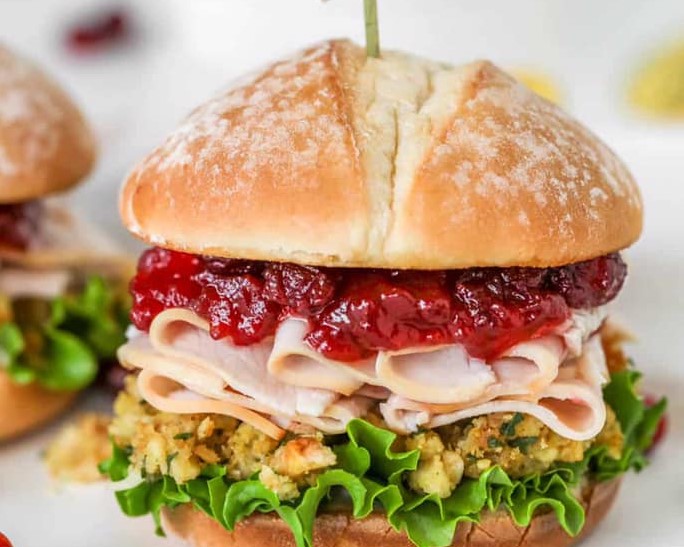 Find this classic diner located in South Boston, where it's well worth the trip for a tasty classic breakfast.
Galley Diner is well known for serving up classic diner fares like corned beef hash and their famous pancakes.
Here the menu is simple, just like you'd find in any traditional diner restaurant, but you can have everything made-to-order.
Pancakes here come in stacks of 3, where you'll get fluffy hot buttermilk pancakes.
When plain cakes aren't your thing, add in blueberries, chocolate chips, or bananas. You'll be impressed with everything served for breakfast at the Galley Diner.
Location: 11 P St, South Boston, MA 02127
Mike's City Diner

Open early for breakfast through mid-day for lunch; this restaurant is the perfect Boston spot for the first meal of the day.
Mike's City Diner is a neighborhood classic that serves up homestyle and hearty meals perfect for starting any day right.
The '50s theme of this diner makes for a cozy and nostalgic feel, a perfect location for a meal with friends or any group.
When it comes to pancakes, you'll be impressed with their dedication section to the breakfast cake.
Order buttermilk pancakes in stacks of 2 or 3 with the option to add toppings or pair them with a side of 2 eggs. Mike's City Diner is a staple for a pancake breakfast in Boston.
Location: 1714 Washington St, Boston, MA 02118
Milkweed
The menu here will have you feeling like you took an international trip.
Milkweed is a homey-feeling cafe with friendly staff and a crave-able menu filled with options no matter the time of day.
When it comes to breakfast, they're doing it right with delicious choices, including four different types of pancakes to pick from.
Here the options are topped or filled with incredible fresh toppings. Choose from Dutch baby pancakes topped with fruits, or opt for larger cakes topped and mixed with fresh berries, lucky charms, or chocolate chips.
Milkweed is always a good choice when it comes to pancake breakfast.
Location: 1508 Tremont St, Boston, MA 02120
North Street Grille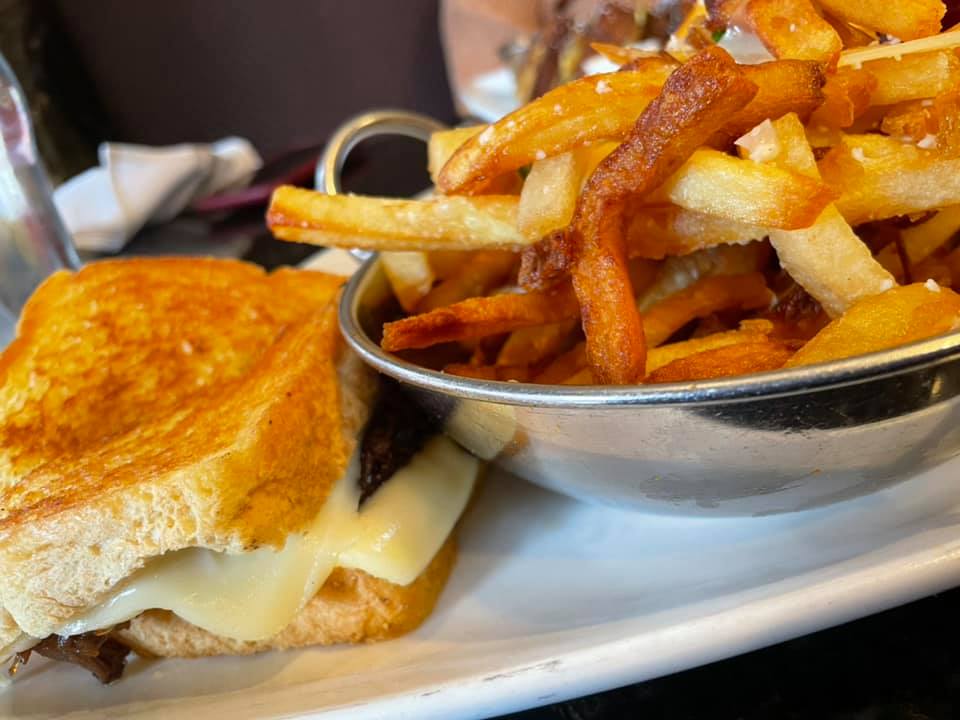 Here you'll be met with hefty plates made from heirloom recipes that make for one of the best meals in Boston.
North Street Grille is a popular spot for weekend brunch, and for a good reason. Here one of their best-known dishes includes their large fluffy pancakes.
Voted the best brunch in Boston, it should come as no surprise that they have a large selection of breakfast cakes.
Pick from classic buttermilk pancakes or opt for a more indulgent flavor combination like Boston creme or cannoli.
No matter what pancakes you pick, North Street Grille will impress and keep you coming back for more.
Location: 229 North St, Boston, MA 02113
The Paramount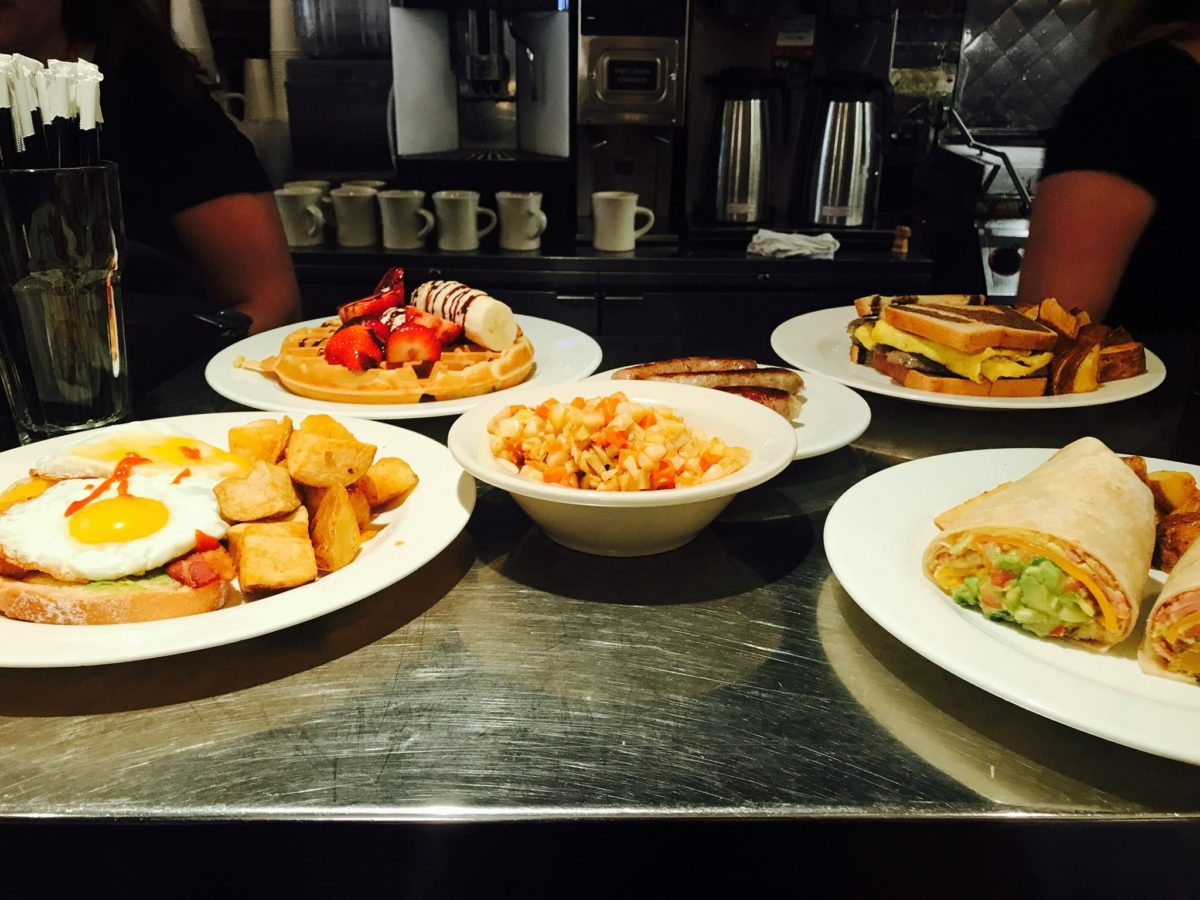 When you're in the mood for American comfort food, especially for breakfast, this is the place to be.
The Paramount features a cafeteria-style dining area where guests can indulge in breakfast and lunch dishes.
Here you'll find plenty of pancake options to kick your cravings. Enjoy classic fluffy buttermilk pancakes or opt for a slightly elevated option mixed and topped with different fruit choices.
No matter what flavor combination you choose, the pancakes from The Paramount will be exactly what you need to start the day right.
Location: 44 Charles St, Boston, MA 02114
Theo's Cozy Corner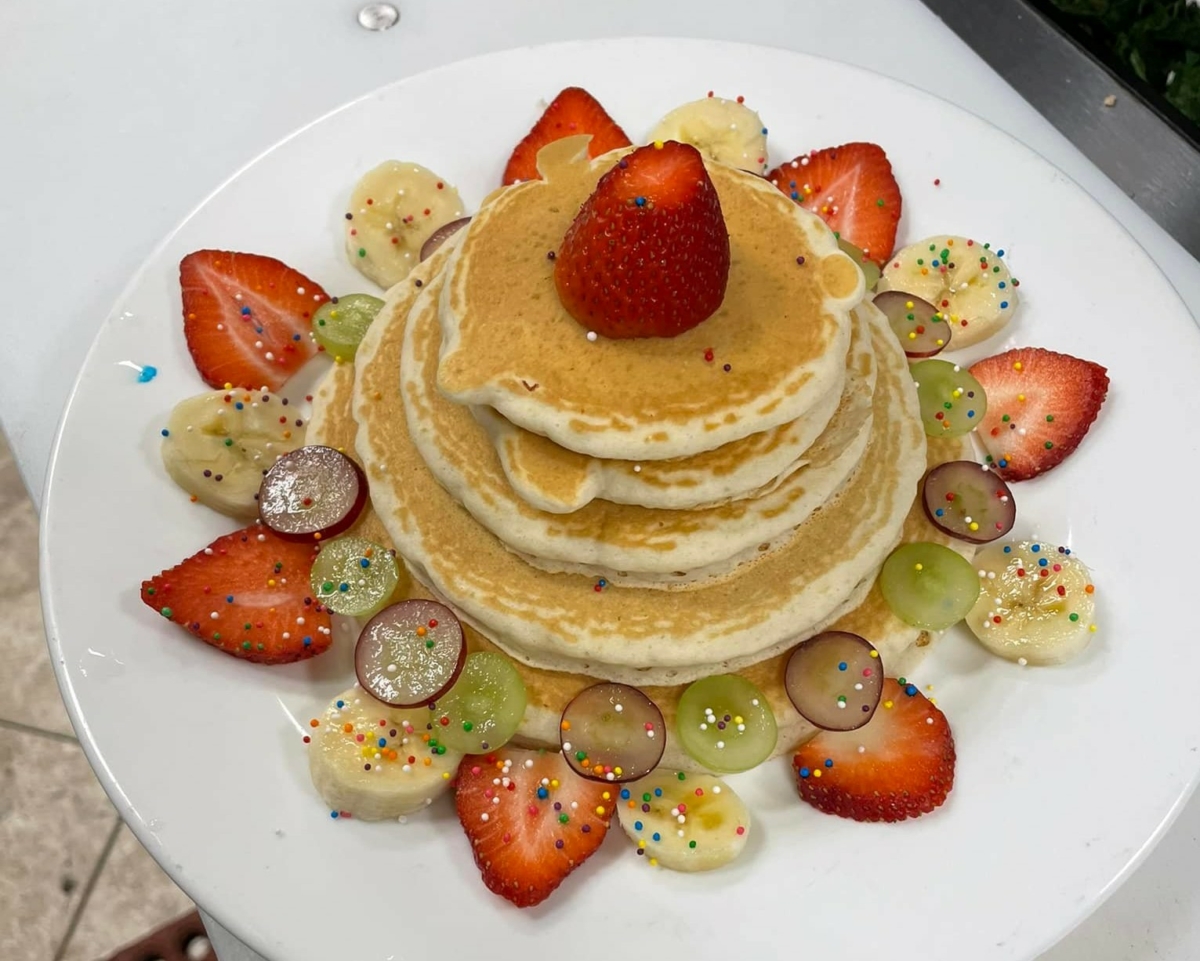 Here you'll find a cozy little restaurant that serves a variety of American and Italian dishes for both breakfast and lunch.
Theo's Cozy Corner has all your favorite staples that make for a perfect meal, including fresh hot, and fluffy pancakes.
They keep things simple here for breakfast, and you can order a stack of their pancakes served plain.
If you're feeling more adventurous, you can also order the cakes mixed with blueberries, bananas, apples, or chocolate chips.
Topped with butter and maple syrup, breakfast doesn't get much better than at Theo's Cozy Corner.
Location: 162 Salem St, Boston, MA 02113
Final Thoughts
When you're looking for a delicious breakfast in Boston that consists of hot and fluffy stacks of pancakes, these are the places to go.