The New England area is ocean-side and well known for an assortment of fresh seafood. The favorite lobster roll is a staple to this part of America, and luckily Boston knows a thing or two about the delicious almost-sandwich.
The Best Lobster Rolls in Boston
B&G Oysters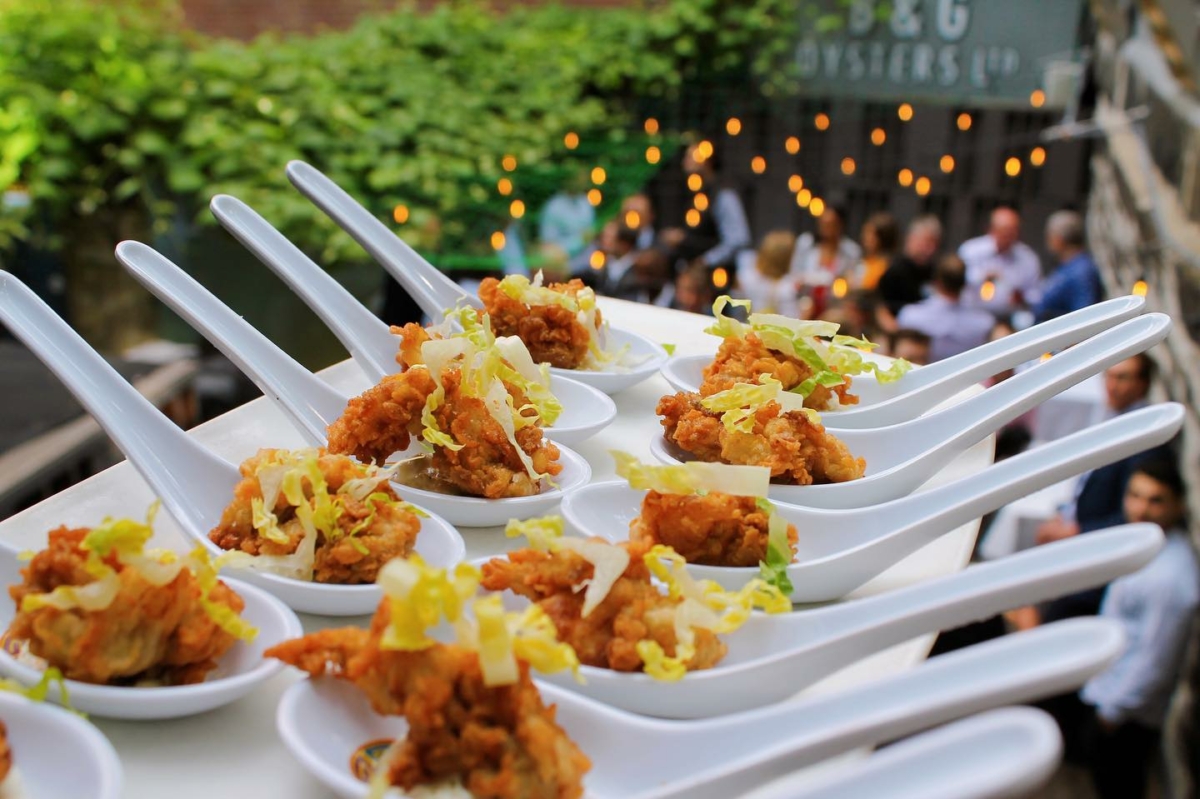 Chef Barbara Lynch offers up a new take on a classic oyster bar with this Boston eatery.
B&G Oysters is a South End spot where you'll get to indulge in a variety of fresh and raw seafood, including oysters, clams, and the popular lobster roll.
Served in classic Maine style, this lobster roll is cold and piled high with fresh succulent lobster meat.
Coated in mayonnaise and served with fries, this makes the perfect addition to any working day or any day of the week really.
Stop in for lunch or dinner; either way, the lobster roll at B&G Oysters will quickly become one of your new favorites.
Location: 550 Tremont St, Boston, MA 02116
Cusser's Roast Beef & Seafood
While it may seem like an odd combination, this eatery has been serving roast beef and seafood plates since 2018.
Cusser's Roast Beef & Seafood is one spot you won't want to miss out on the delicious and fresh lobster rolls.
Served for dine-in only, you won't regret stopping in for their version of the classic seafood dish. This lobster roll is piled high with fresh lobster served warm and coated in butter and chive.
You'll want to get there early because they have limited quantities, and when it's gone, it's gone. Cusser's Roast Beef & Seafood is one lobster roll you won't want to miss.
Location: 304 Stewart St, Boston, MA 02116
James Hook + Co
For over 90 years, this has remained one of the best restaurants in the Boston area for fresh seafood.
James Hook + Co is a combination of restaurants and family-owned fisheries providing their own kitchens with fresh and quality seafood.
Not only are they serving this delicious lobster in their own restaurants, but it's also available for purchase and shipping all over the US through wholesalers and from their website.
However, when you're in Boston, you'll want to stop in and indulge in the lobster roll served either cold or hot and in two sizes; James Hook + Co doesn't disappoint when it comes to seafood sandwiches.
Location: 15-17 Northern Ave, Boston, MA 02110
Legal Sea Foods Harborside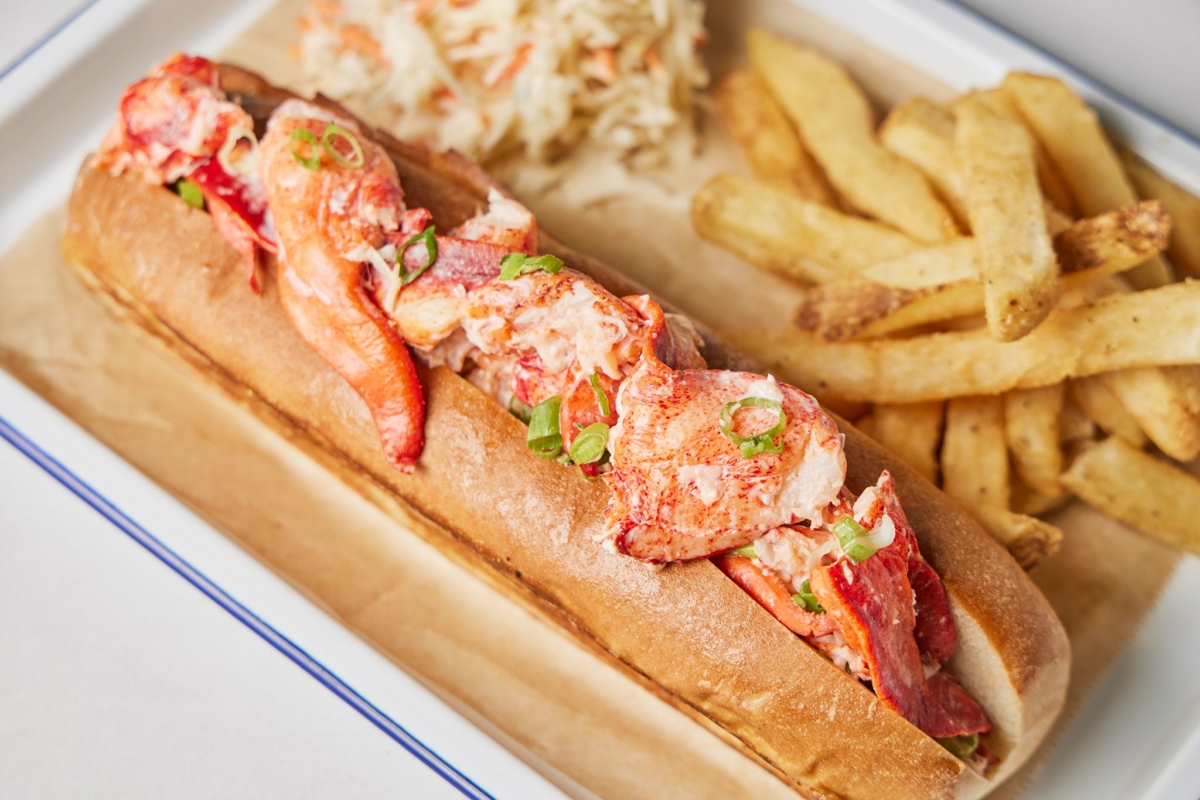 Enjoy a true New England experience with this 20,000 sq ft facility along the Boston harborfront.
Legal Sea Foods Harborside is a unique Boston destination for fresh seafood and a fun atmosphere with three floors and a retractable roof for those sunny days.
The views are beautiful, but they're not what brings people to this restaurant. Everything here is freshly caught, so prices will change often, but you'll know everything is of the highest quality.
The lobster roll remains consistently delicious, too, with a half-pound of Maine lobster served warm and butter poached.
Legal Harborside has everything you're looking for in a classic lobster roll.
Location: 270 Northern Ave, Boston, MA 02210
Luke's Lobster Back Bay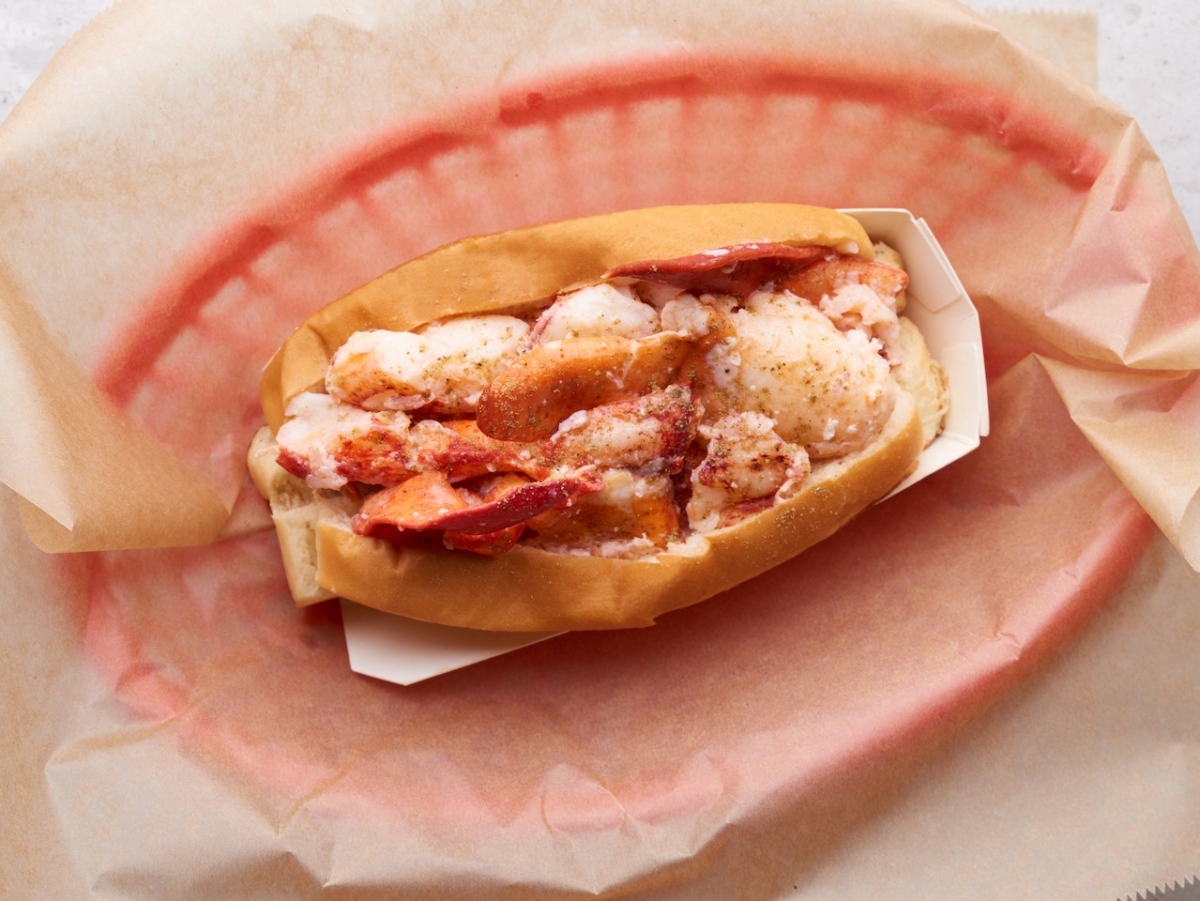 In the Back Bay area, you'll find this popular Boston shack where the seafood is their only focus.
Luke's Lobster Back Bay works with the best fisherman in the New England area to deliver fresh lobster on each and every roll they serve.
Here the menu includes everything seafood, including rolls that are topped with crab and shrimp, along with the classic lobster favorite.
Order the traditional Maine lobster roll, served cold in a soft bun with creamy mayo, lemon butter, and their house-made seasoning.
You can even order a trio of lobster, crab, and shrimp rolls when you can't decide or want to try something new at Luke's Lobster Back Bay.
Location: 75 Exeter St, Boston, MA 02116
Neptune Oyster
You'll want to be here early to make sure you can snag one of the craveable and popular lobster rolls.
Neptune Oyster often has lines wrapped around the building of this tiny high-end eatery.
You'll find a menu filled with raw bar items and other favorite seafood bites like the classic lobster roll.
The classic Maine-style treat is served here in your option of hot and buttered or cold and creamy.
PiIled high will massive amounts of fresh-caught lobster, Neptune Oyster delivers arguably one of the best lobster rolls in Boston.
Location: 63 Salem St #1, Boston, MA 02113
Pauli's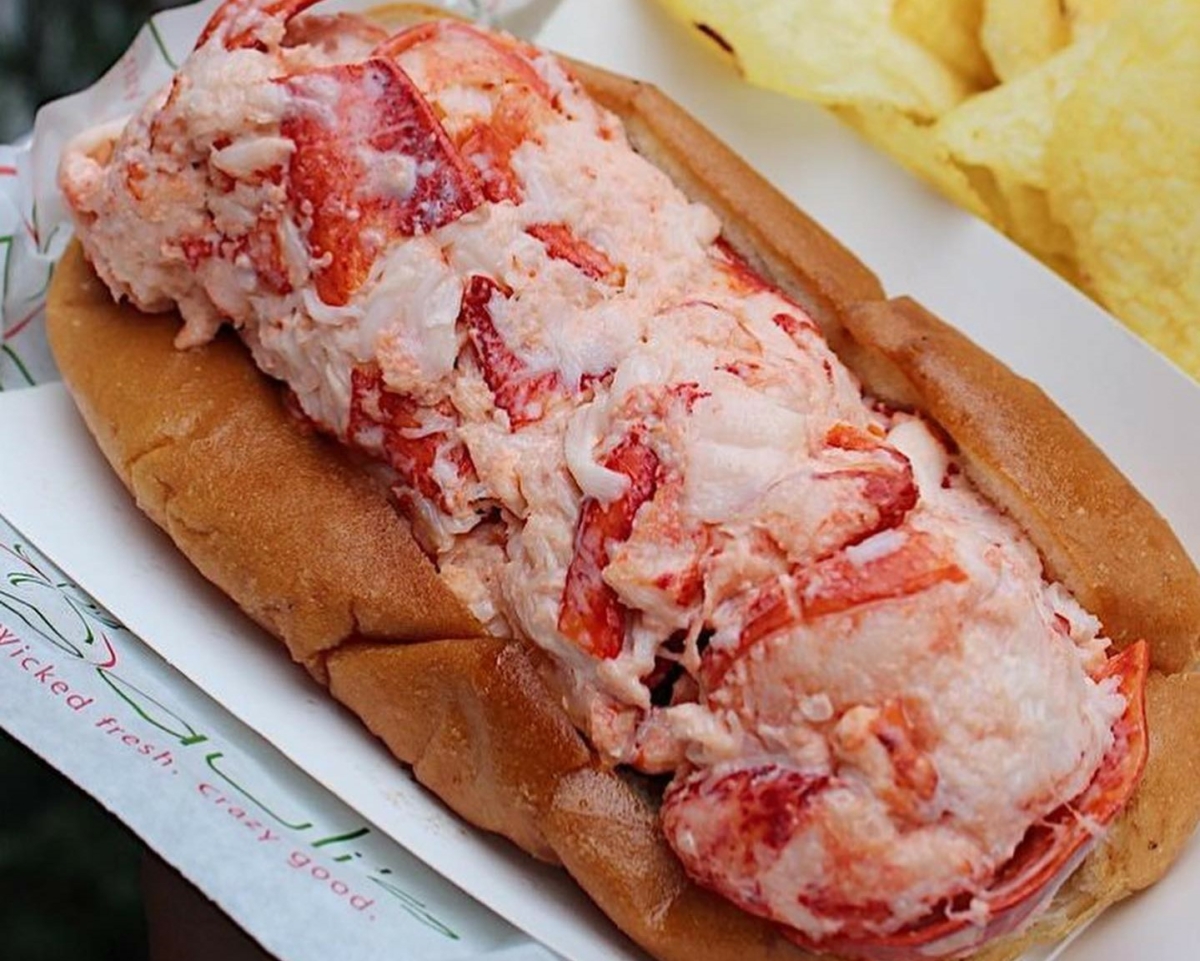 Not only can you visit this place in person, but they also offer nationwide shipping in case you get a lobster craving from across the country.
Pauli's in the North End serves up one of Boston's best lobster rolls and is a cozy hangout for grabbing lunch with friends or grabbing an overstuffed sandwich on the go.
They've even been featured on Diners Drive-Ins and Dives with Guy Fieri for one of the best lobster rolls in the area.
They even cater when you need to provide a whole party with a tasty and succulent seafood roll. Pauli's has been recognized by many publications and for a good reason.
Location: 65 Salem St, Boston, MA 02113
Row 34
Here you'll find a more modern and stylish spot that includes brick and wood elements plus a menu filled with fresh seafood.
Row 34 is a popular Boston eatery in the Fort Point neighborhood which has become a go-to for all things seafood, including one of the city's best lobster rolls.
This renovated textile warehouse makes the perfect backdrop for a quick lunch or lengthy meal to finish the week.
Row 34 has two options; a cold and creamy or a hot buttered lobster roll, perfect for any craving at any time.
Location: 383 Congress St, Boston, MA 02210
Saltie Girl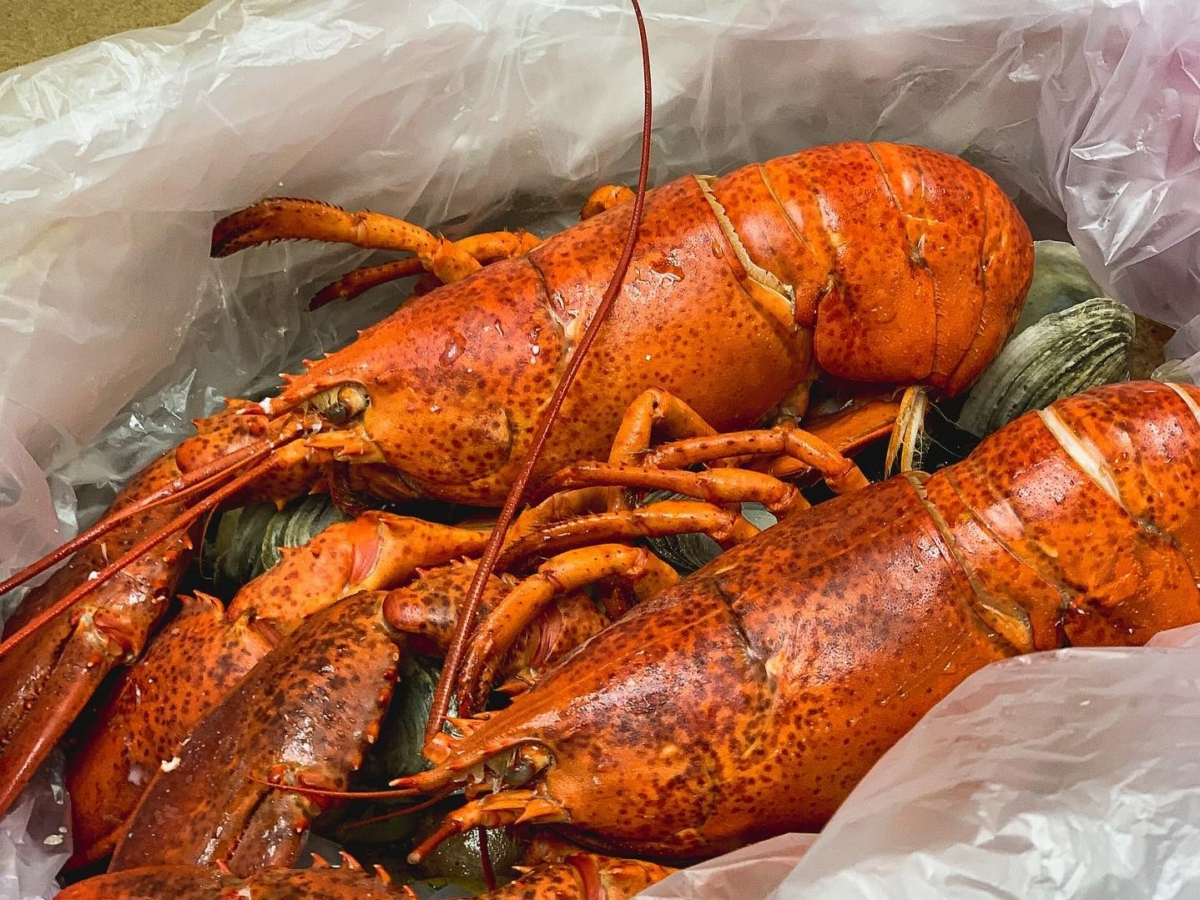 You'll be able to enjoy seafood in every way possible at this charming raw bar restaurant. Saltie Girl has locations across the world, and luckily Boston is one of them.
This seafood-centric bar focuses on serving a wide array of sea fare from fresh catches and raw eats to tinned fish.
The one item you won't want to miss from their menu is the classic lobster roll served warm or cold with their homemade salt and vinegar chips.
This tasty lobster is fresh and mixed daily with the Saltie Girl house recipe to create a succulent and juicy almost-sandwich meal that's perfect for any day of the week.
Location: 279 Dartmouth St, Boston, MA 02116
Yankee Lobster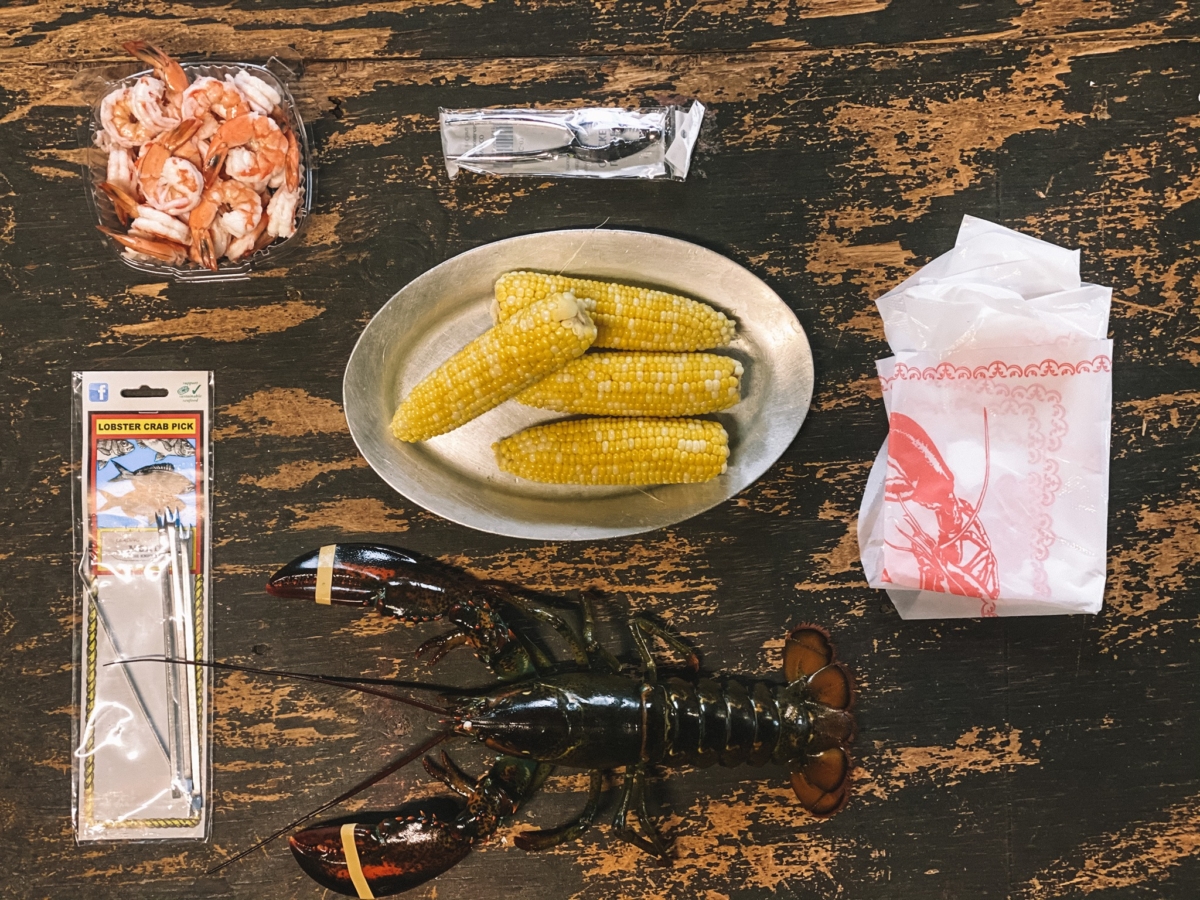 Open since 1950; you'll enjoy seaport views from the patio of this no-frills counter-serve spot.
Yankee Lobster is a well-known Boston eatery for the classic New England favorite, the lobster roll.
Here you'll be impressed with the selection of fresh seafood, including live lobsters, which is available to go every day of the week.
Perfect for grabbing lunch during the week, you'll be able to order the classic dish four ways.
Traditional, hot buttered, fried, and even a lobster melt. All your seafood cravings will end with a trip to Yankee Lobster.
Location: 300 Northern Ave, Boston, MA 02210
Final Thoughts
Indulge in the succulent and fresh lobster rolls served all around Boston; you won't be disappointed in the classic New England dish.