No need to book a flight or plan a foreign trip for delicious and authentic French cuisine. Boston is filled with delicious and traditional plates worthy of a spot on any menu in France.
The Best French Restaurants in Boston
Bar a Vin 1855
A tribute to casual French cuisine and wine, this Newbury Street restaurant will cover all your cravings.
Bar a Vin 1855 celebrates the delicious wine and fare that comes from the famous European country, from well-known classics to lesser-known recipes.
There are over 250 bottles of wine to pick from and pair with their full-course brunch and dinner meals.
They have experienced sommeliers on staff to help make the experience even more seamless, and the wine theme is emphasized in the decor as much as with the staff. Bar a Vin 1855 is one of the best places to go in Boston for a classic French experience.
Location: 259 Newbury St, Boston, MA 02116
Bistro du Midi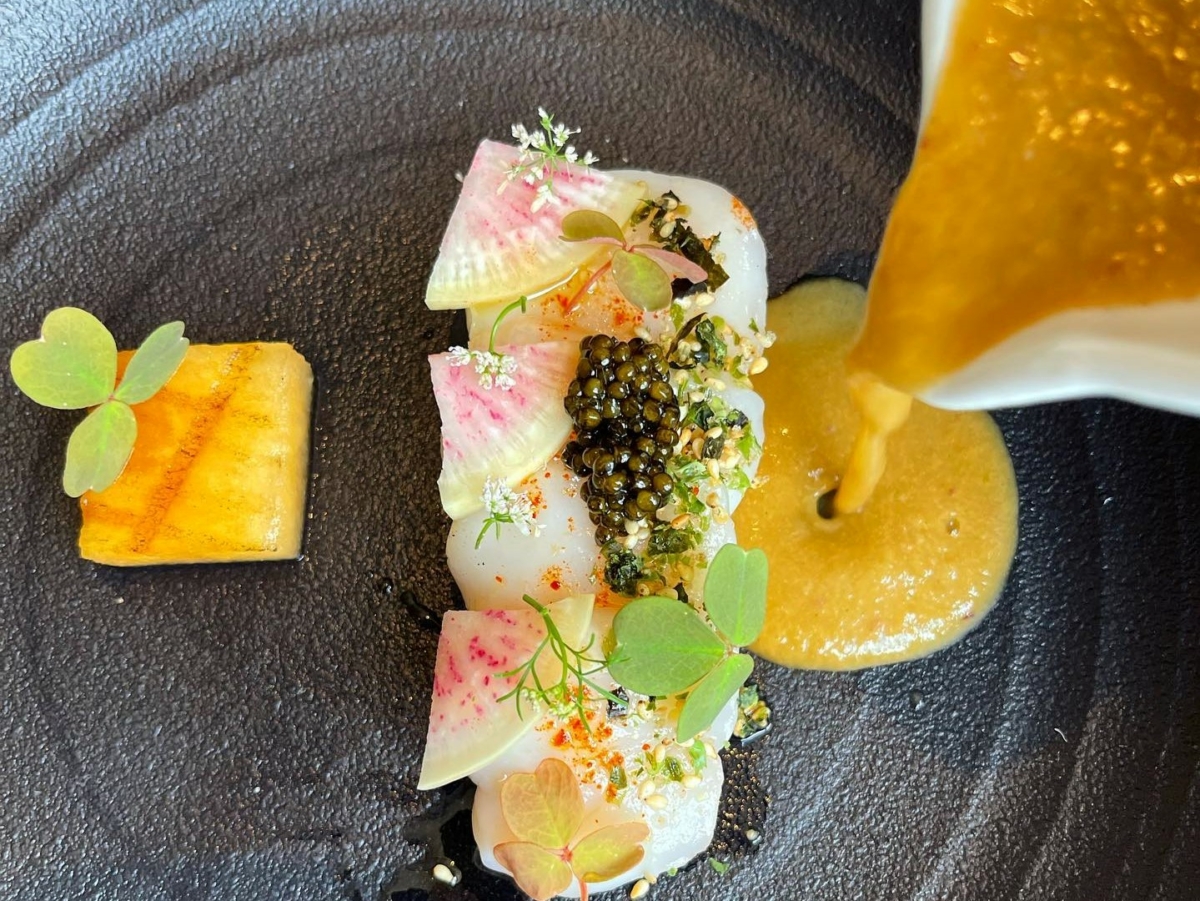 Wonderful views of Boston's Back Bay paired with two floors of dining are what you'll find at this eatery. Bistro du Midi is serving up classic French cuisine brought to you by the talented Chef Partner Robert Sisca.
The interior is bright and contemporary, offering a great backdrop for any occasion, from casual to elevated. You'll find the space is reminiscent of a vibrant bistro in France, from the space to the menu.
Elevated brunch, dinners, and desserts highlight the fare with incredible options no matter the time of day. Bistro du Midi takes you on a quick trip to France without ever leaving Boston.
Location: 272 Boylston St, Boston, MA 02116
Deuxave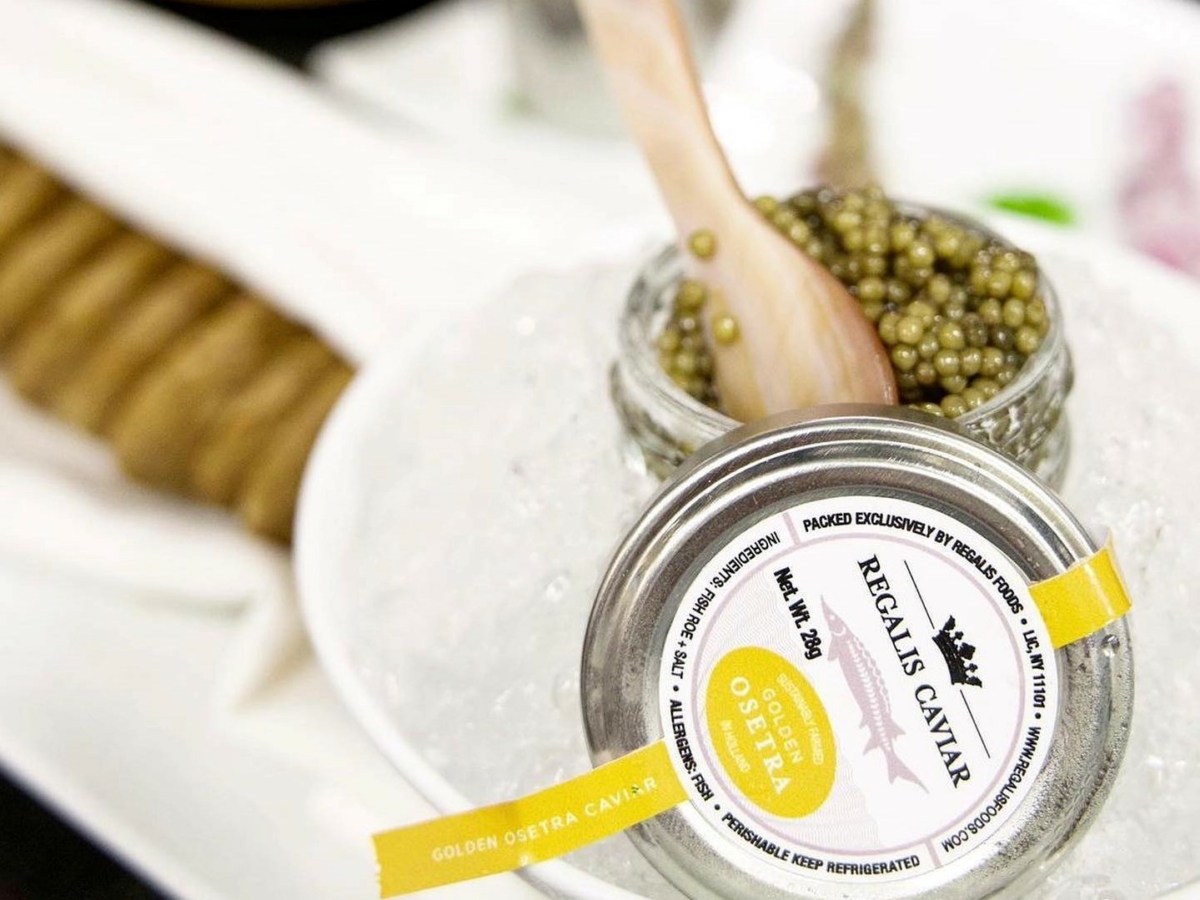 Here you'll find a chic location that's serving up a creative menu of French and American meals.
Deuxave is a celebration space that combines classic French recipes with American products and ingredients to create a unique dining experience.
Everything about this experience is prestigious, from the area it's set to the elegant decor, unbelievable service, and a world-class wine program.
The plates will be a mind-blowing combination of French technique and flavor with comforting and classic American ingredients. Deuxave is one French restaurant you won't want to miss out on.
Location: 371 Commonwealth Ave, Boston, MA 02115
La Voile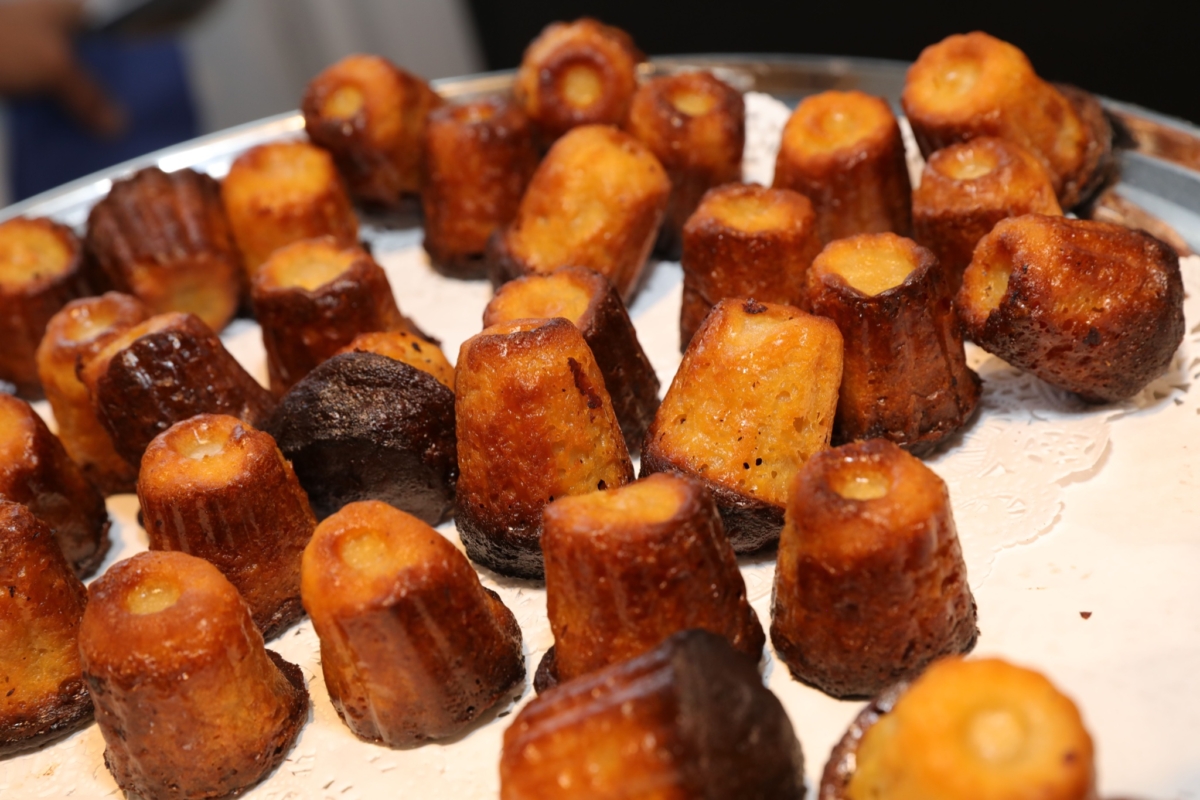 A destination for French cuisine, you'll get to experience this elegant space and a pre-fixe menu each evening.
La Voile is the product of a Swiss-American's vision, and everything you find, from the decor to the recipes, even the staff, are authentically French brought directly over from the home country.
The cuisine is dedicated to authentic dishes with a few additional Mediterranean-inspired plates too.
Everything on the menu is balanced and a terrific example of classic French meals. La Voile will be an elevated experience, perfect for a date night or celebratory dinner.
Location: 261 Newbury St, Boston, MA 02116
Ma Maison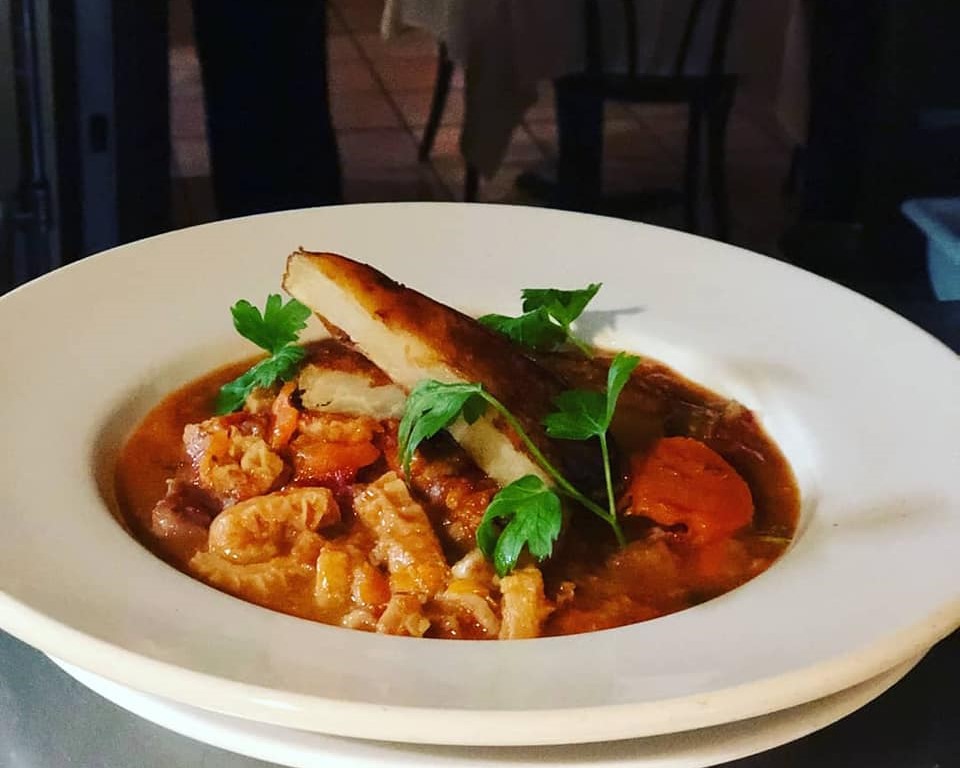 Here you'll find a sophisticated spot in the Beacon Hill neighborhood with classic French plates along with traditional cocktails to pair.
Ma Maison is the creation of Jacky Robert and brings together classic dishes with modern inspiration and even some Asian-flavor twists to the menu.
You'll get to experience this high-end French cuisine in a casual way and at a price point that won't break the bank.
The menu is filled with unexpected preparations of your favorite dishes, along with a boutique wine list and craft cocktails to pair. Ma Maison is the only place you'll need to go for classic casual French cuisine in Boston.
Location: 272 Cambridge St, Boston, MA 02114
Menton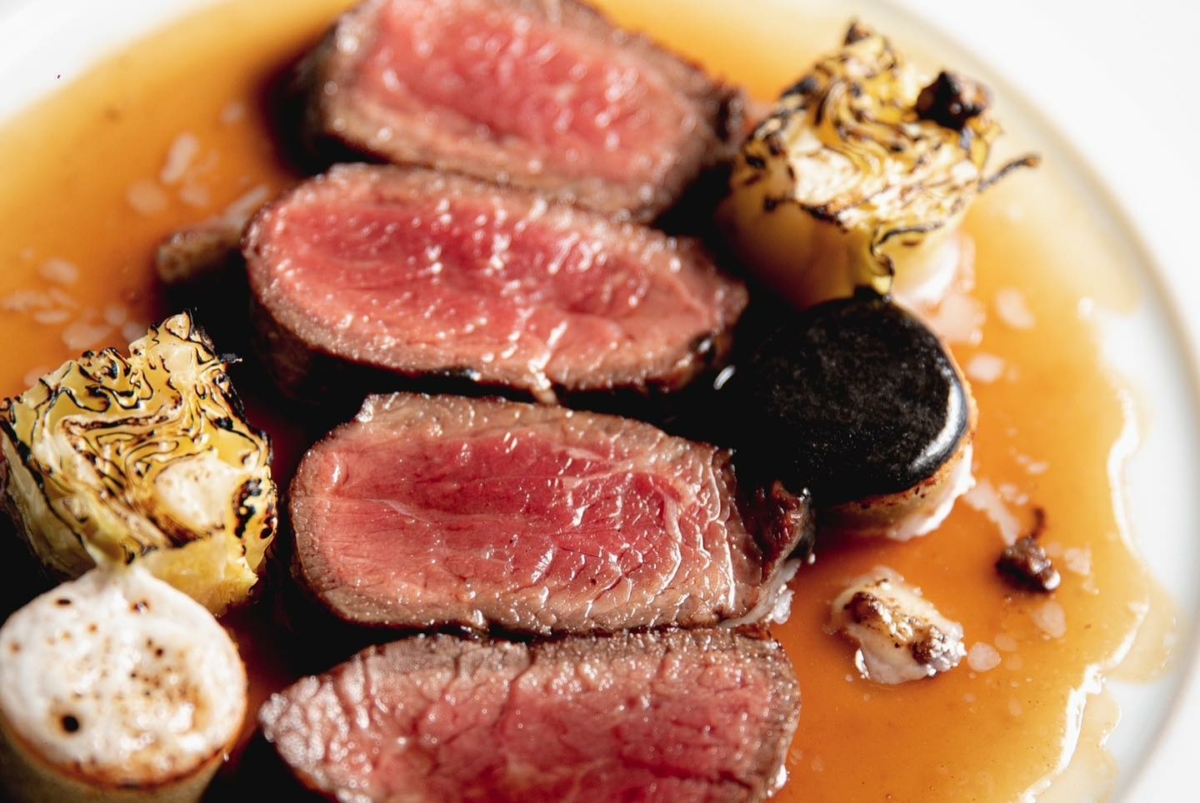 This luxurious setting is brought to Boston by celebrity chef Barbara Lynch and combines French and Italian cuisine into one unbelievable and unique menu.
Menton offers modern fine dining with well-executed cuisine, a terrific wine program, and warm hospitality, all in an elegant backdrop.
The menu changes with the seasons, so the dishes change as well and are crafted to highlight the pristine ingredients utilized throughout the year.
Dine here for a date night or a larger celebration, as they offer private event space along with the classic dining room and bar area. You can even request the chef's table in the kitchen, which seats up to 12, for one unforgettable experience at Menton.
Location: 354 Congress St, Boston, MA 02210
Mistral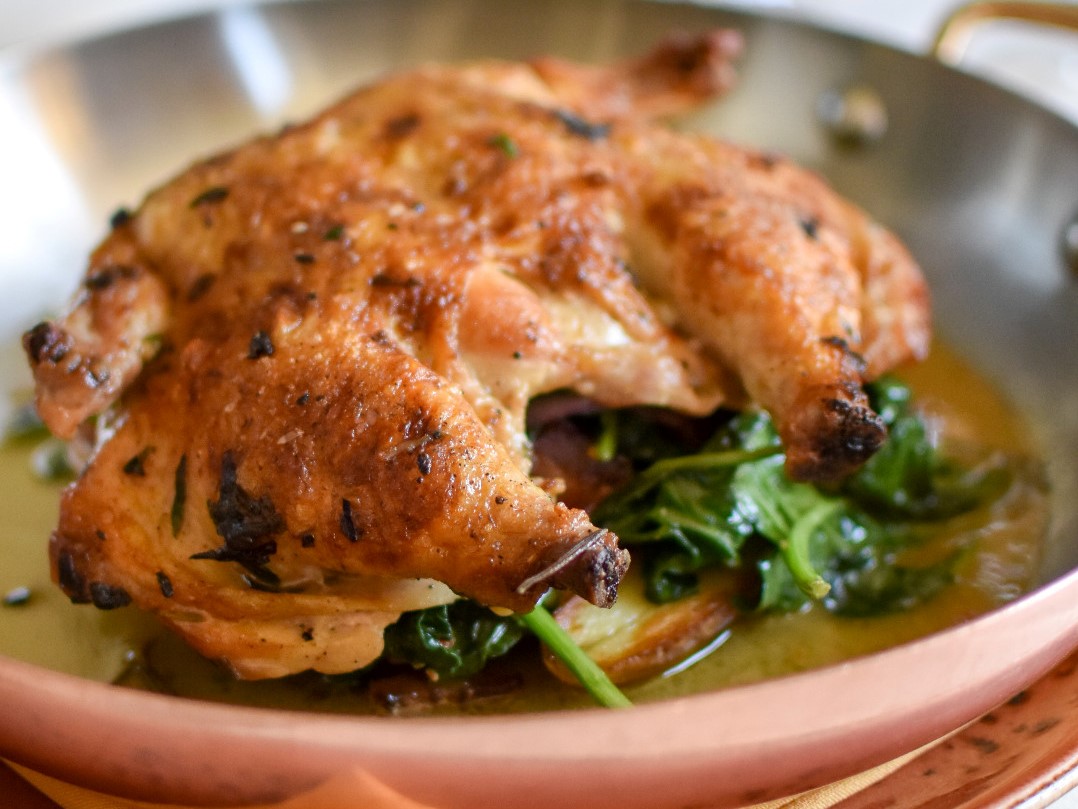 In an elegant and refined setting in Boston's south end, you'll find this unfussy French restaurant. Mistral brings a unique combination of classic French flavors created in an uncomplicated manner.
Open since 1997; they know a thing or two about preparing delicious and unforgettable dishes that highlight seasonal fresh ingredients.
High ceilings and large windows paired with traditional French pottery create a warm and sophisticated environment, the perfect backdrop to enjoy the classic cuisine.
Mistral is a unique dining experience that will redefine the meaning of excellence.
Location: 223 Columbus Ave, Boston, MA 02116
No 9 Park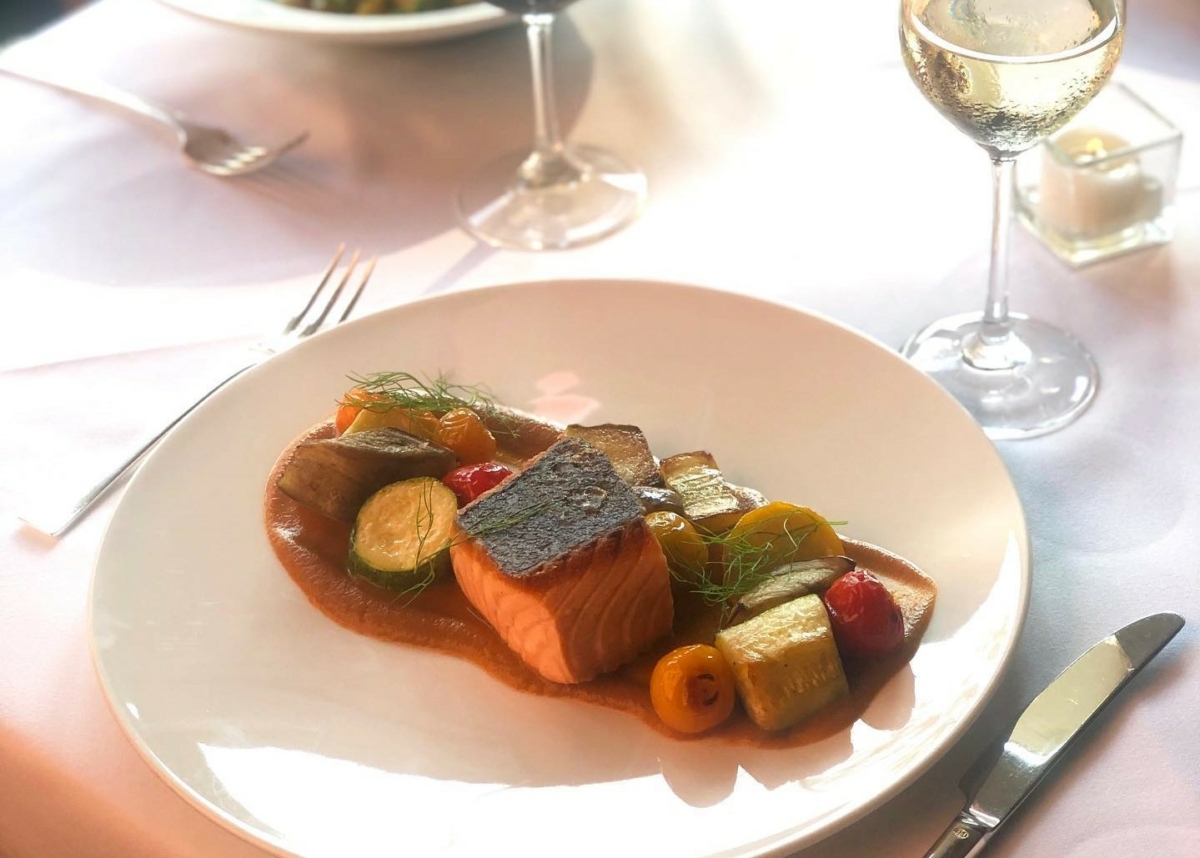 You'll find this elegant restaurant tucked into a townhouse in the Beacon Hill historic neighborhood.
Another brainchild of Chef Barbara Lynch, No 9 Park is an upscale space offering Italian and French dishes along with other European-inspired plates and wines.
The space radiates a timeless elegance reminiscent of a classic European space. Here the award-winning menu has an emphasis on simplicity and flavor, and it's caught the attention of many publications.
You can order by the chef's tasting menu for a set price or individual entrees and small plates. You won't want to forget dessert or the boutique wine list.
No 9 Park is an impressive example of French and European cuisine in the city of Boston.
Location: 9 Park St Pl, Boston, MA 02108
Petit Robert Bistro
This Parisian-style bistro can be found in the south end of Boston and creates the perfect backdrop for any occasion.
Petit Robert Bistro is the perfect go-to when you're craving authentic French cuisine in a vibrant and welcoming space.
They offer a wide variety of menu items along with special dinner events for a more set menu tasting. Indulge in brunch, lunch, or dinner of these classic French plates that are all prepared with the freshest seasonal ingredients.
You can even dine on these exclusive plates from their sunny patio space on nice days. Petit Robert Bistro is the perfect place for your favorite French foods.
Location: 480 Columbus Ave, Boston, MA 02118
Troquet on South
This warm setting offers both indoor and outdoor seating where you can enjoy their French-American dishes.
Troquet on South is an intimate bistro space and creates a perfect backdrop for enjoying French-inspired cuisine for lunch or dinner.
Chef Devin Henry has created an unforgettable menu that fulfills French cuisine cravings while remaining approachable and familiar.
They even have an incredible wine list, so you can create your own pairings or ask for help from the sommelier-trained staff for a more knowledgeable choice.
Troquet on South is the local Boston answer to all your French food cravings.
Location: 107 South St, Boston, MA 02111
Final Thoughts
Enjoy the classic cooking techniques and flavors of France without ever leaving the city of Boston.