There's no shortage of sweet shops and bakeries within the city of Boston. When cookies are on your list to buy, these are the best places to get them.
The Best Places To Get Cookies In The Boston Area
Bova's Bakery

Since 1926 this family-owned and operated Boston bakery has been serving up some of the best sweets in the city.
Bova's Bakery is a premier bakery in the North End where you'll find an irresistible collection of treats, including delicious cookies.
Award-winning and well-known for their sandwiches, cakes, and other desserts, the cookies are a must-try item on their menu.
Here you'll find authentic Italian recipes that have been passed down for generations. The variety is wide, with specialty flavors and recipes you won't find elsewhere.
Macaroons, biscotti, pizzelle, meringue cookies, and so much more. Bova's Bakery has such a collection of cookies you'll have a tough time picking your favorite.
Location: 123 Salem St, Boston, MA 02113
Cookie Monstah
What started as Boston's favorite cookie food truck has turned into a multi-location bake shop that still serves the city's favorite baked treats.
Cookie Monstah has four spots around the city of Boston, so you can indulge in their fresh from scratch cookies from nearly anywhere.
They started with just a goal to bring the freshest cookies to Boston, and they've succeeded. Not only will you be impressed with the quality of these cookies but the variety they offer as well.
Nearly every combination you can think of, plus a few you may not have, can be found in these bakeshops. Cookie Monstah is a Boston favorite and will quickly become yours too.
Location: Multiple Locations in Boston
HingShing Pastry
Find this traditional Chinese bakery tucked inside Boston's Chinatown district.
HingShing Pastry is a well-known and beloved spot for all the classic Chinese desserts you may not find elsewhere in the city.
Their menu does offer an extensive collection of both sweet and savory baked goods, but the classic cookies usually catch everyone's attention.
Their almond cookies are a favorite because they're a crisp and light treat, unlike some other heavier cookie recipes. HingShing Pastry is a local go-to for traditional Chinese cookies.
Location: 67 Beach St, Boston, MA 02111
Johnny Pomodoro
While an Italian quick-service sandwich shop seems like the last place you'd go for the best cookie in Boston, one trip might just change your mind.
Johnny Pomodoro serves a wide array of delectable Italian sandwiches and other bites that are perfect for on-the-go, but they also serve one of the best chocolate chip cookies around.
The only dessert on their menu; you won't even want any other options. These outrageous homemade chocolate chip cookies are massive and perfect for sharing as a date-night dessert.
They can even be ordered in a gluten-free option, so those with allergies can still indulge in this classic sweet treat. Johnny Pomodoro knows a thing or two about creating an irresistible cookie.
Location: 297 Main St, Boston, MA
LA Burdick
This artisanal chocolatier is a fun stop to both window-shop and indulge in their exclusive sweet treats.
LA Burdick is a well-known chocolate and sweets shop in Boston where they serve not only the best hot chocolate but handmade chocolates and cookies.
This charming shop tucked between towering city buildings is reminiscent of a historical European shop. You'll be impressed with their elevated chocolates, including whimsical designs anyone would love.
However, the cookies are one item you won't want to miss out on ordering. The raspberry chocolate chip cookies are a fan-favorite as they add a tart and fruity twist to the already favorite dessert.
LA Burdick is a magical place to indulge in beautifully created desserts.
Location: 220 Clarendon St, Boston, MA 02116
La Saison Bakery
The short trip to Cambridge is well worth it for the cookies served in this bake shop. La Saison Bakery is a simple spot that creates some of the best-baked goods the city has to offer.
Sourdough pizza crust, artisan bread, and elevated pastries, including delectable cookies, are found on their menu.
The offerings also change frequently as they base their creations on what ingredients they can get fresh and local whenever possible.
You'll often see new options and recipes you haven't tried before, so we recommend stopping in often to sample. La Saison Bakery is a Cambridge go-to for gourmet cookies.
Location: 407 Concord Ave, Cambridge, MA 02138
Levain Bakery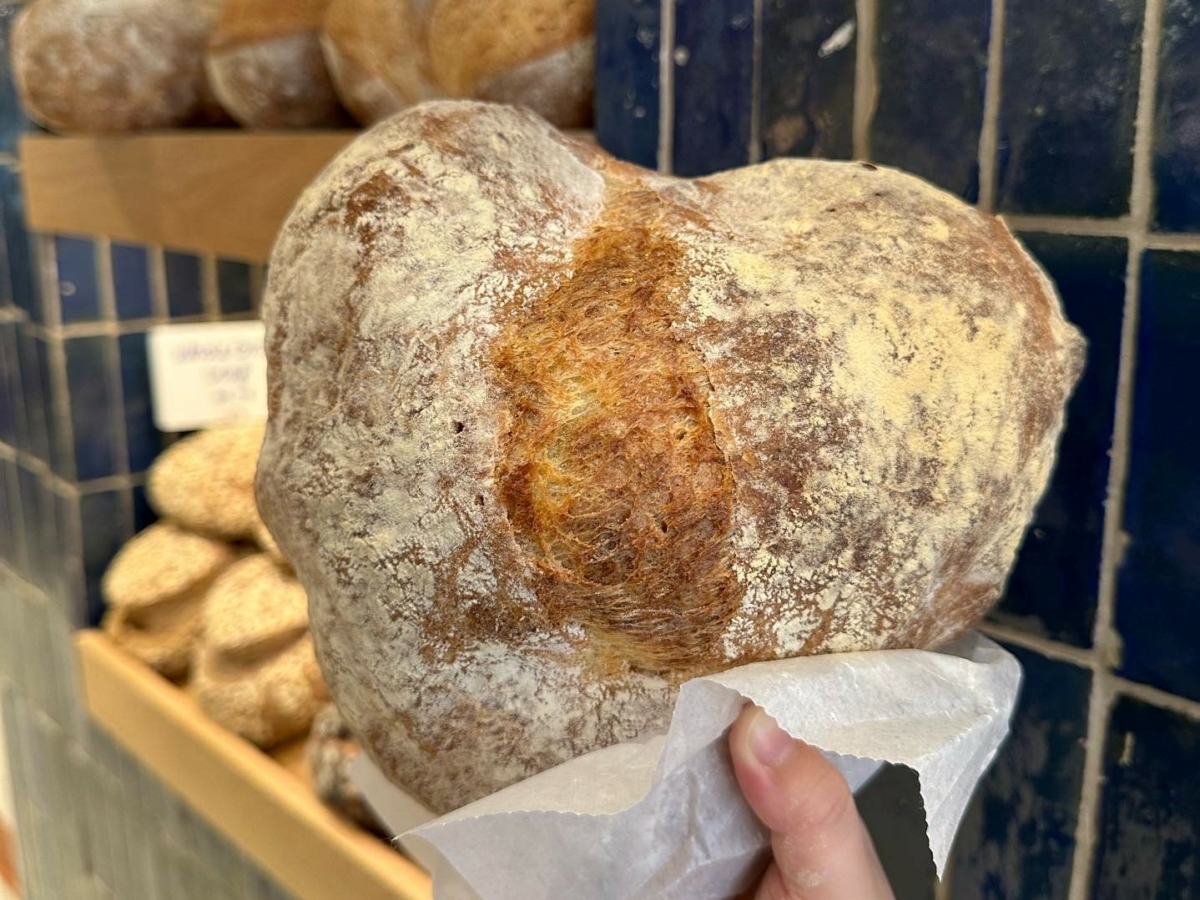 In Back Bay, you'll find this brand-new outpost for the famous bakery chain. Levain Bakery finally comes to Boston to offer up a selection of New York's favorite cookies.
Here they bake cookies every single day to ensure that each cookie has that fresh-baked flavor everyone loves.
The menu is impressive, with flavors and combinations that range from classic to kooky. Plus, these cookies are massive, perfect for sharing or for savoring slowly.
Some recipes are offered all the time, like the two-chip chocolate chip, but some come and go with the seasons. You never know what monstrous cookies they may be serving at Levain Bakery.
Location: 1800 Newbury St, Boston, MA 02116
Maca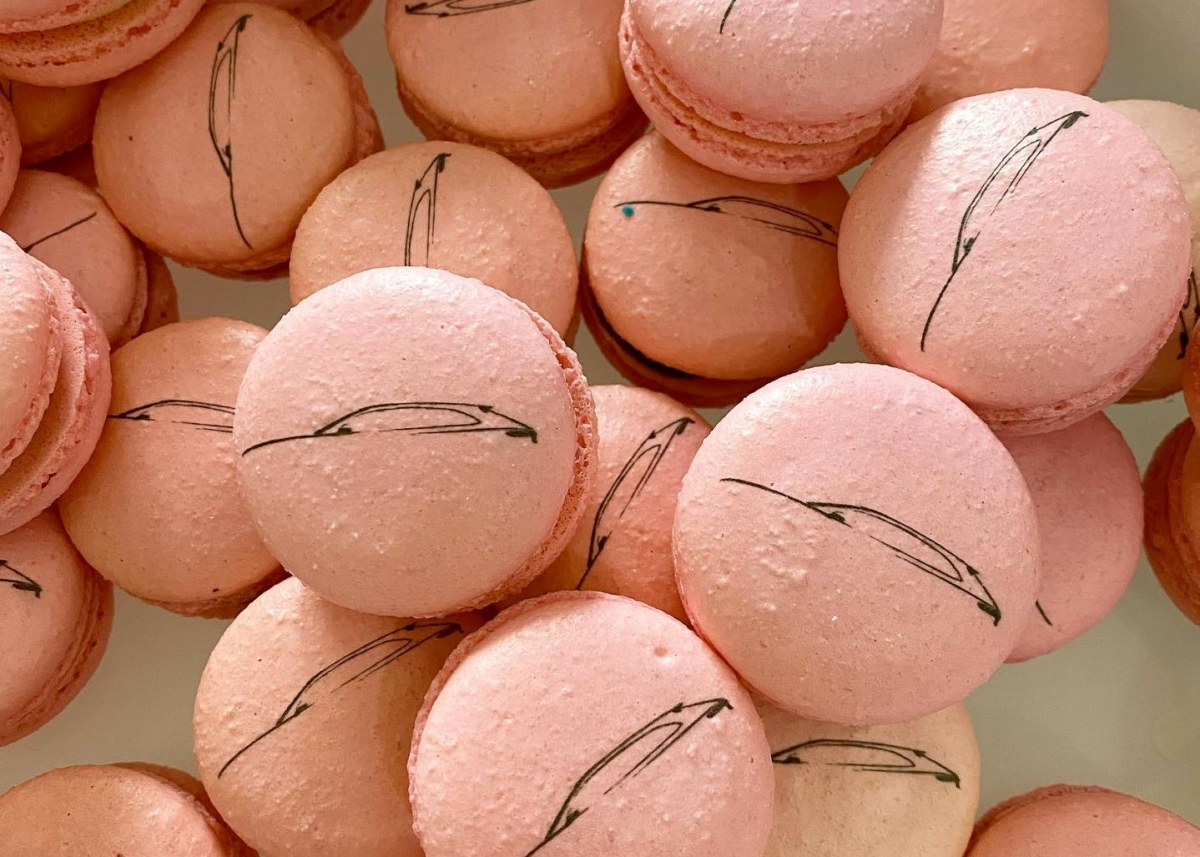 Find this popular bakery within Bow Market, where you'll get to indulge in the best French macarons the city has to offer.
Maca is home to these popular cute, and tasty desserts with options in a ton of flavor combinations.
With a walk-up window and an extensive selection of these classic cookies, it's no wonder they've become a go-to for dessert.
Macarons are baked fresh every single day, and new flavors pop up with the seasons, so there's always something new to try.
These delicate little cookies are filled with irresistible cream, and once you try one, it's hard to stop. Maca is the perfect go-to for cookie lovers.
Location: 1 Bow Market Way, Somerville, MA
Sugar Baking Co.
At this Boston bakery, dessert is life. Sugar Baking Co focuses on everything sweet with fresh-baked offerings, including cakes, pastries, bread, and classic cookies.
These can be ordered by the half dozen or dozen, and they'll even platter them for you if you ask.
They always keep classics on hand, like chocolate chunk and peanut butter, but other flavors come and go with the seasons, so there's almost always something new to try on their menu.
Sugar Baking Co is the only place you'll need to go for delicious cookies in Boston.
Location: 1884 Centre St, Boston, MA 02132
Top Shelf Cookies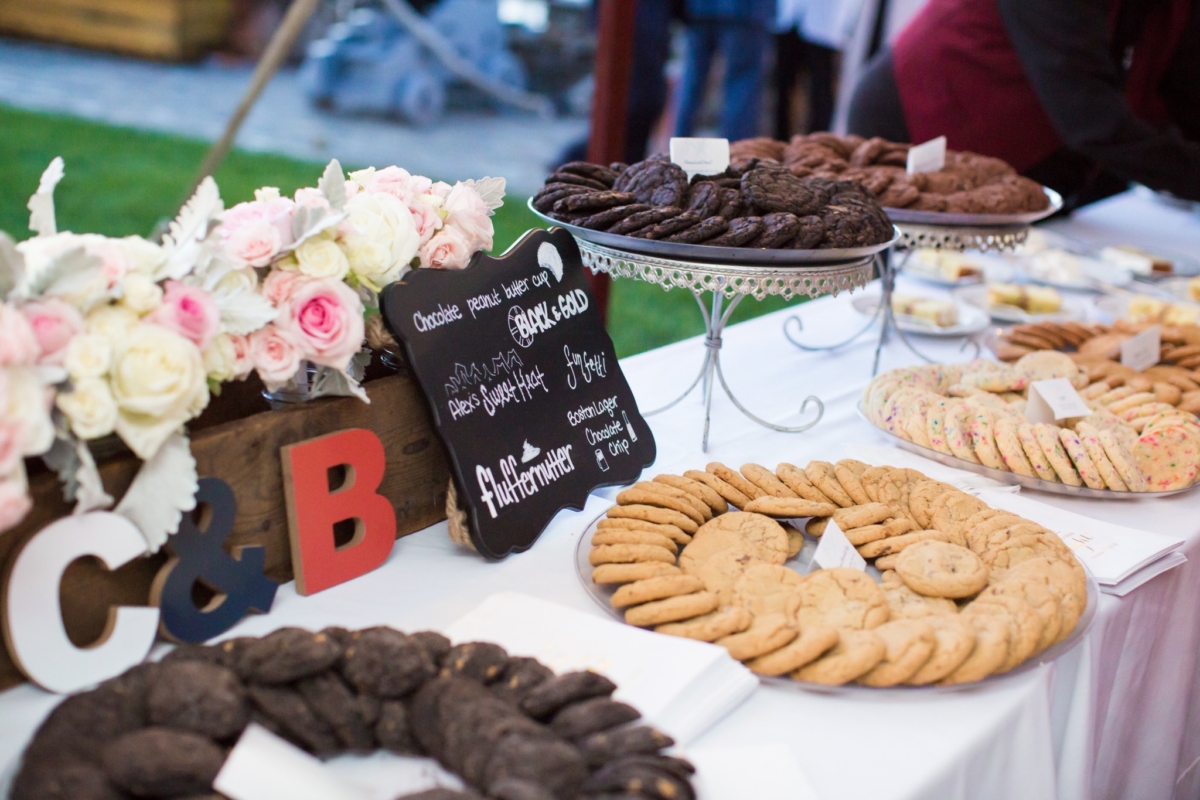 When you're searching for gourmet cookies in the city of Boston, the hunt is over. Top Shelf Cookies considers itself to be Boston's craft cookie company, and we have to agree.
Instead of settling for boring cookie recipes that have been made over and over, they serve up creative and unique cookie combinations that will keep you coming back for more.
They even offer a cookie of the month club you can join, where they send fresh cookies right to your home every month.
They offer 12 flavors at any time, and these change with the seasons. Top Shelf Cookies really are the top option in Boston.
Location: 516 Gallivan Blvd, Boston, MA 02124
Final Thoughts
Don't forget about classic cookies the next time you have a sweet tooth, especially with so many great options around Boston.