Eating in Boston without enjoying one of the city's most famous dishes shouldn't even be legal. Luckily there are spots all over the city to enjoy this classic and legendary dessert.
The Best Boston Cream Pie In Boston
Bova's Bakery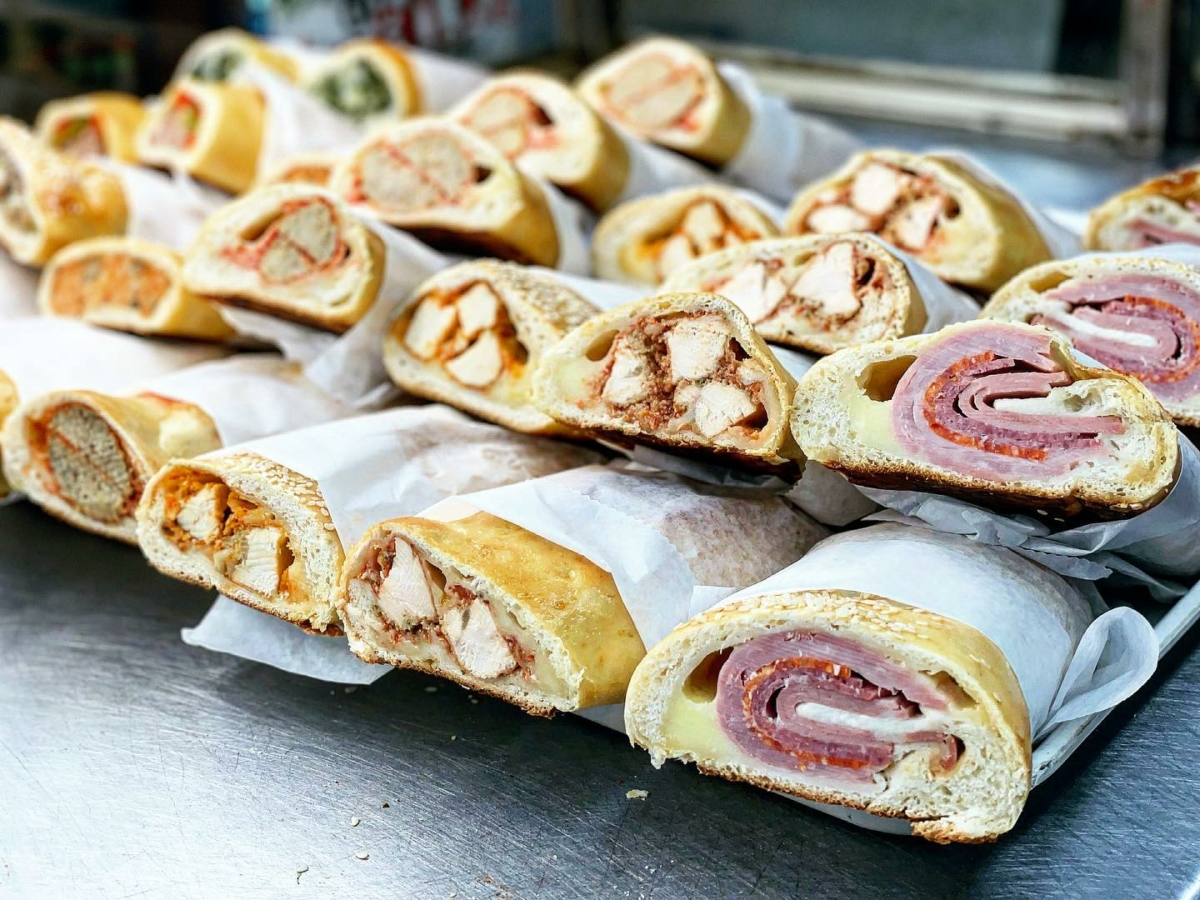 You won't find another bakery quite like this in the city of Boston. Bova's Bakery has been in business since 1932 and stays open 24 hours a day to supply you with all the fresh baked goods and sandwiches you desire.
Focusing on Italian specialties, you'll find lots of goodies behind their counters, including cannolis, pastries, pies, and the unforgettable classic, Boston Cream Pie.
They've perfected their craft over the years, so every single bite will be better than the last.
Along with their traditional rendition of the famous local pie, they've also created a cake version for a new take on the classic.
Bova's Bakery is doing Boston Cream Pie two ways, both of which you won't want to miss out on.
Location: 134 Salem St, Boston, MA 02113
Flour Bakery + Cafe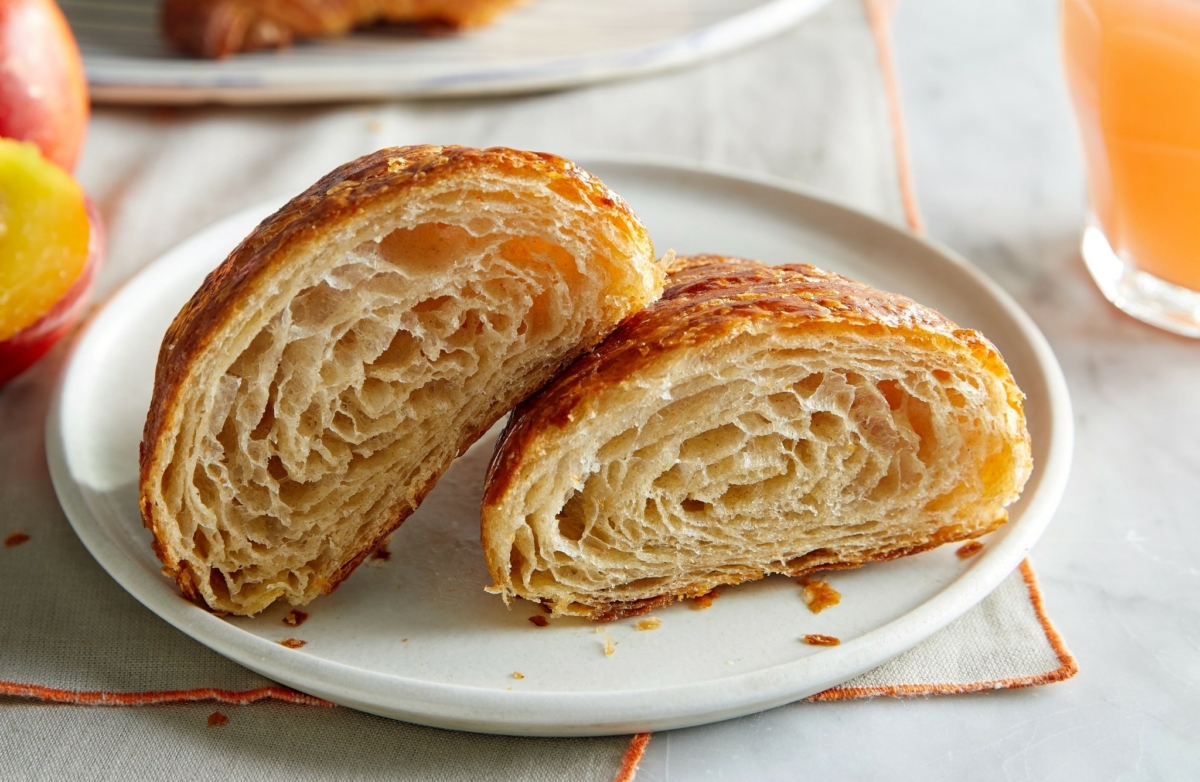 With multiple locations all across the city, this spot happens to be one of Boston's favorite go-to's.
Flour Bakery + Cafe offers multiple places to enjoy their fresh baked treats, from classic to more unique creations.
While you can stop into any of these cafe locations for a morning pick-me-up or a sweet to finish the day, one item that keeps people coming back is their version of the Boston Cream Pie.
You'll find it listed under the cake section of their site, and this gourmet version of the traditional dessert is craveable and delicious.
Flour Bakery + Cafe wouldn't be one of Boston's favorites without this famous dessert.
Location: 131 Clarendon St, Boston, MA 02116
The Last Hurrah – Omni Parker House
Within a historic hotel dating back to 1855, the bar holds a few sweet secrets.
The Last Hurrah is found on the ground floor of the notable Omni Parker House, where Bostonians and visitors have been stopping in for drinks and dinner for so many years.
This location has always been a go-to for high-class cocktails, mixed nuts to snack on, and their unforgettable Boston Cream Pie.
Parker's Restaurant, which is connected to the Last Hurrah, is the home of this classic dessert. Visit the Last Hurrah and the Omni Parker House to indulge in a slice of true Boston history.
Location: 60 School St, Boston, MA 02108
Legal Sea Foods – Harborside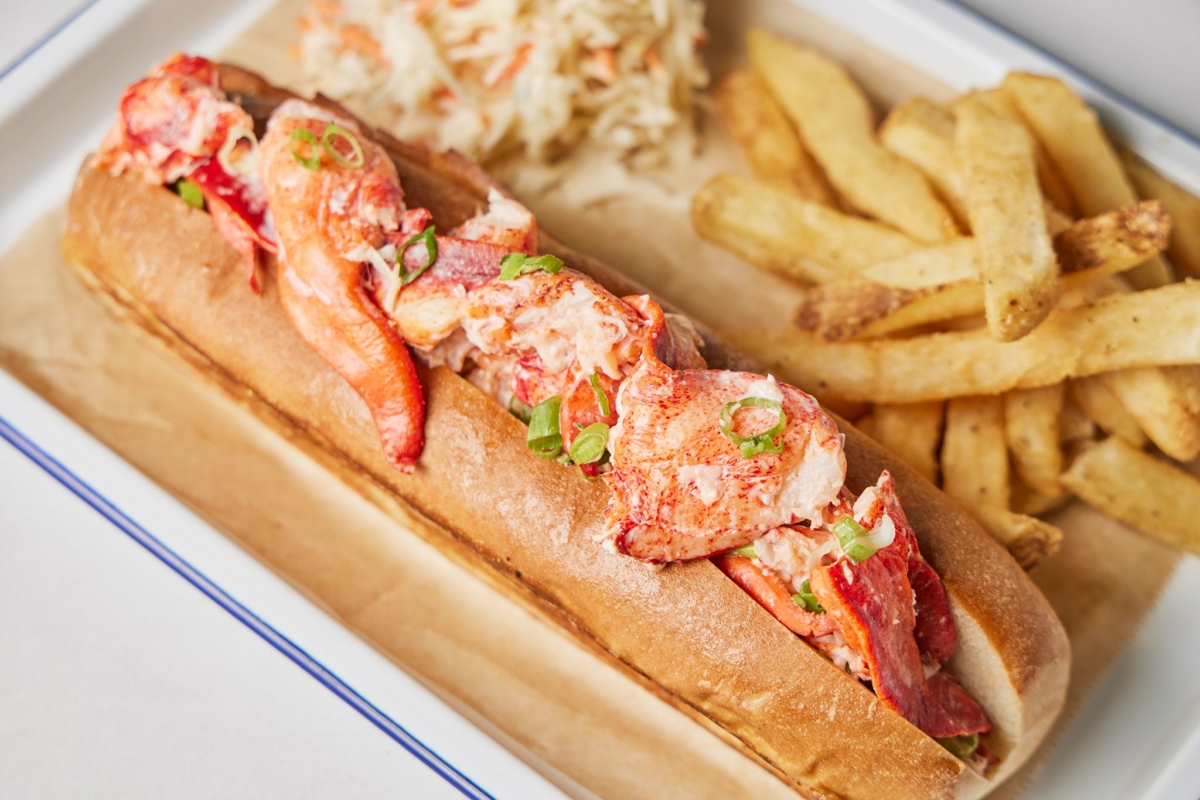 This popular high-end seafood chain includes more than a few locations around the great city of Boston.
Legal Sea Foods – Harborside is arguably their best location, with waterfront views and the same delicious eats you'll find at any of their spots.
While fresh caught and local seafood is typically what brings diners to this Bostonian eatery, the dessert is really worth the trip.
Like most local restaurants, Boston Cream Pie is a staple on the menu, and their version really takes the cake.
Legal Sea Foods – Harborside may focus on food from the sea, but you won't want to miss out on the classic Boston dessert.
Location: 270 North Ave, Boston, MA 02210
Mike's Pastry
While this well-known local bakery is home to the classic cannoli, there's another dessert on its menu you really won't want to miss out on.
Mike's Pastry is a classic bakery found in Boston's historic North End neighborhood, where they've been creating sweets since 1946.
This location is the original spot where the cannoli was created, but when it comes to classic Boston desserts, you'll want to be sure and order a slice or two of their Boston cream pie.
Just as traditional as their cannoli, you can't go wrong with classics from Mike's Pastry.
Location: 300 Hanover St, Boston, MA 02113
Modern Pastry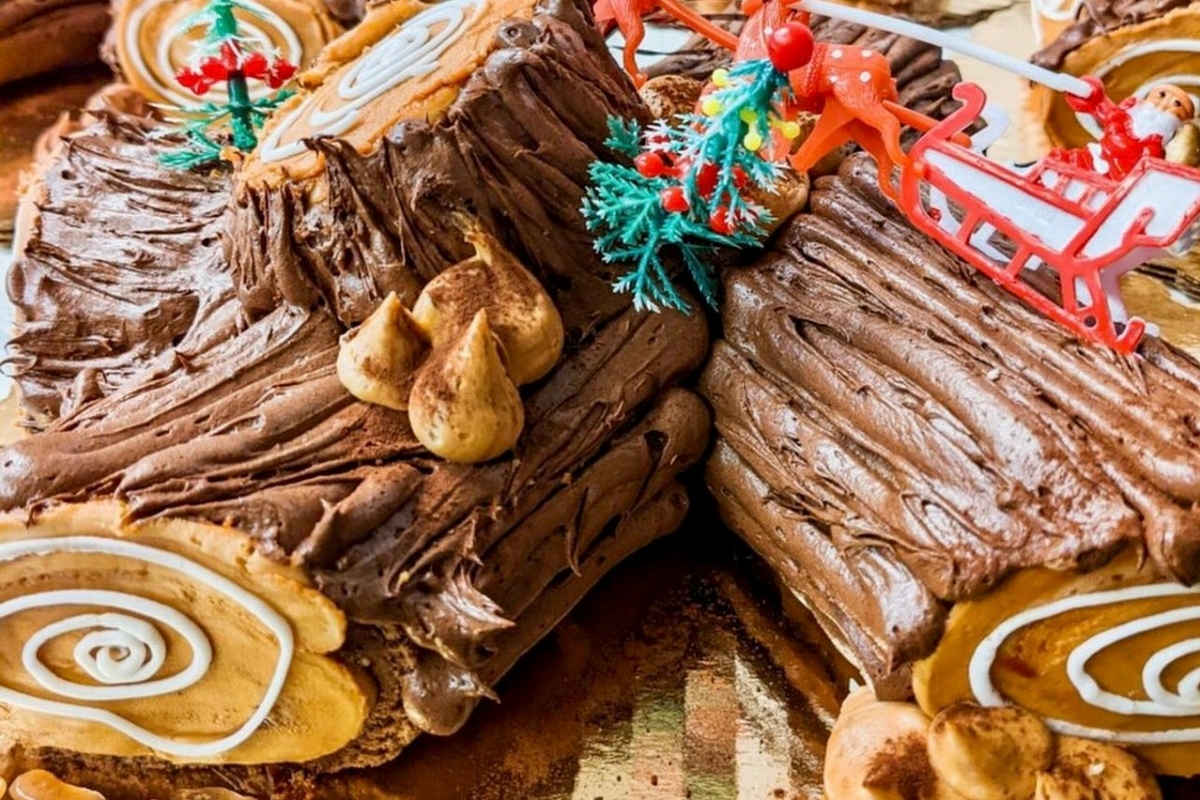 This bakery is a well-known Italian spot that's family owned and operated in the North End of Boston.
Modern Pastry is a go-to for many Bostonians to pick up their favorite Italian treats; however, their take on classic local desserts is well worth the trip.
Instead of the traditional version, which is a mash-up of cake and pie layers, they've transformed the incredible dessert into a cake.
You get all the classic flavor combinations of a true Boston Cream Pie in the form of a delectable cake. Modern Pastry won't disappoint when it comes to dessert.
Location: 257 Hanover St, Boston, MA 02113
North End Bakery
While this isn't their only location, it's another popular spot for Italian specialty treats and other fresh baked goodies.
North End Bakery is found within Faneuil Hall, where you'll be able to indulge in calzones, pizza squares, and the classic Boston Cream Pie.
Technically this restaurant is found within Quincy Market, and it's well worth the trip to this foodie hub to get a taste of their version of the traditional dessert.
Order by the slice or pick up the whole pie; either way, you won't be disappointed after a trip to North End Bakery.
Location: 70 Faneuil Hall, S Market St, Boston, MA 02109
The Ritz-Carlton Boston
When you're in the mood to enjoy a high-end atmosphere paired with elegant menu items, this is the place to be.
The Ritz-Carlton Boston offers a mix of luxury and modern urban necessities right in the heart of Boston.
Here not only will you be impressed by the location and venue, but the menu items at their on-site hotel are extravagant.
One notable item is their Boston Cream Pie which has even been named by some as the best in the city. Head over to this glamorous spot to indulge in one of the best desserts this city has to offer at The Ritz-Carlton Boston.
Location: 10 Avery St, Boston, MA 02111
Union Oyster House
As one of the oldest restaurants in Boston, this location has quite a legacy to uphold.
Luckily Union Oyster House has remained a go-to since they've opened for delicious meals, including dessert.
While their menu focuses on seafood, they also highlight many other native New England specialties like the delectable Boston Cream Pie.
You'll find this impressive eatery on the Freedom Trail, and it remains a popular spot for locals and tourists alike.
Try out this historical landmark for yourself and enjoy a slice or two of Boston Cream Pie at the Union Oyster House.
Location: 41 Union St, Boston, MA 02108
Veggie Galaxy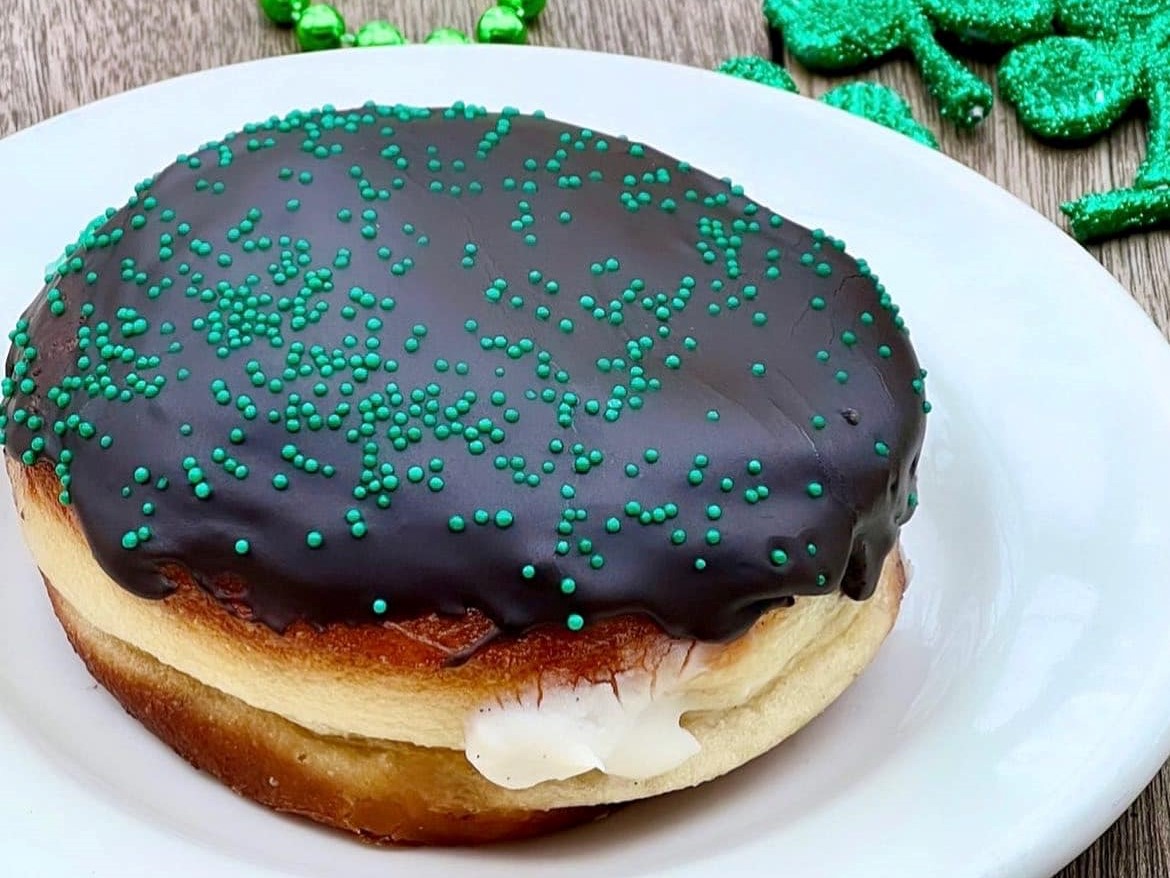 Finally, an option for even those with dietary restrictions to indulge in the classic Boston dessert.
Veggie Galaxy is a local eatery that focuses on a menu made entirely from plant-based ingredients.
This means everything on the menu is either vegetarian or with the option to make it vegan, including their incredible desserts.
Plus, everything that comes out of their kitchen is made from scratch, so you can be sure you're dining on the freshest meals possible.
They even have their version of a Boston Cream Pie, which rivals the original; you won't even notice the plant-based difference. Check out Veggie Galaxy and their green take on Boston Cream Pie.
Location: 450 Massachusetts Ave, Cambridge, MA 02139
Final Thoughts
Indulge in one of the best treats to come from this historic American city with options all over the Boston area.