Whether you're after a new modern sofa or a thrifted vintage couch, there's tons of furniture to sort through at these stores all across the Boston area.
The Best Furniture Stores in Boston
Boomerang's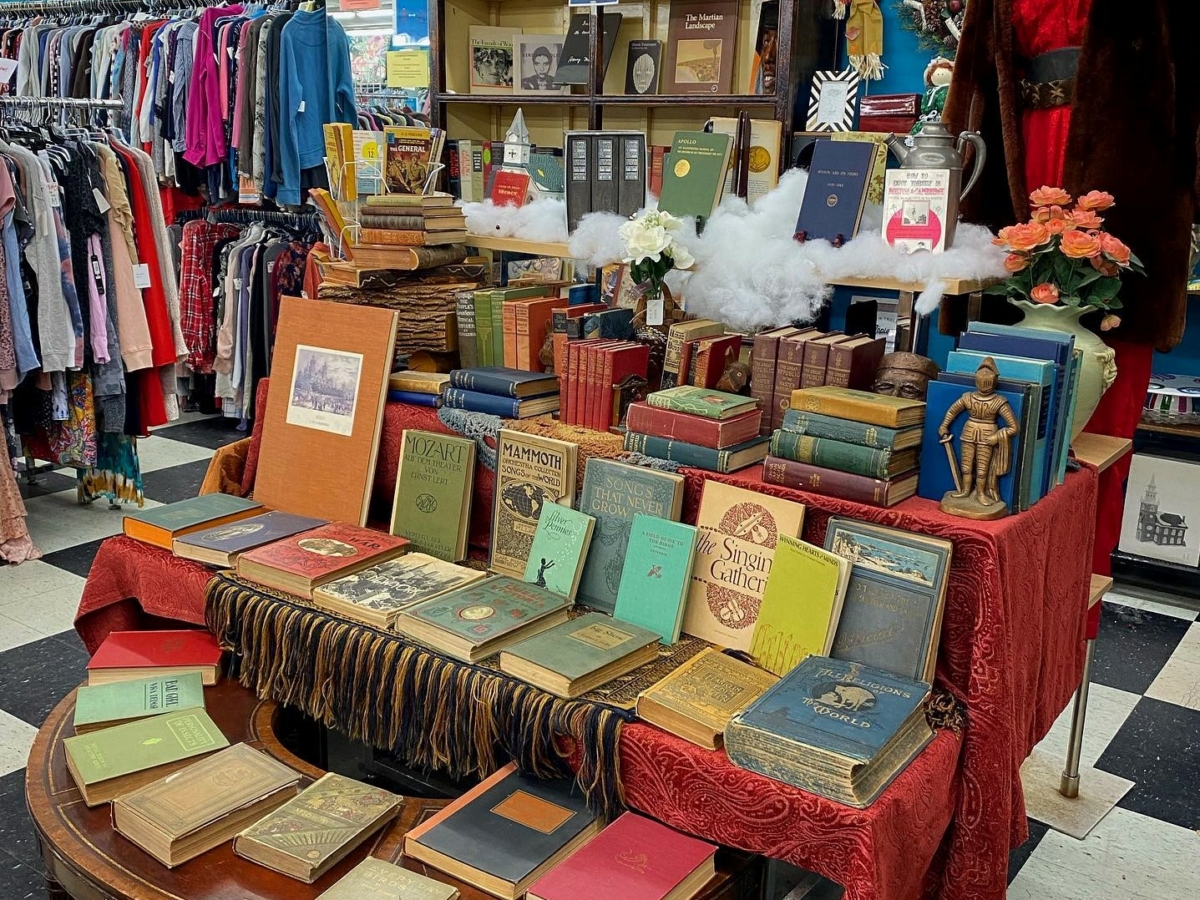 This is the place to be for those who love secondhand or vintage furniture. Boomerang's has three locations around the Boston area, and each is filled with unique and antique furniture just waiting to be found.
This thrift store also donates profits to HIV prevention and wellness services.
You'll have the chance to sort through decades worth of vintage pieces, from headboards to sofas, chairs, artwork, and more.
The bonus is they'll take in furniture donations, so when you find the perfect piece, you can give new life to the old instead of throwing it away.
Boomerangs is a thrifting dream for furniture.
Location: 1407 Washington St, Boston, MA 02118
Design Within Reach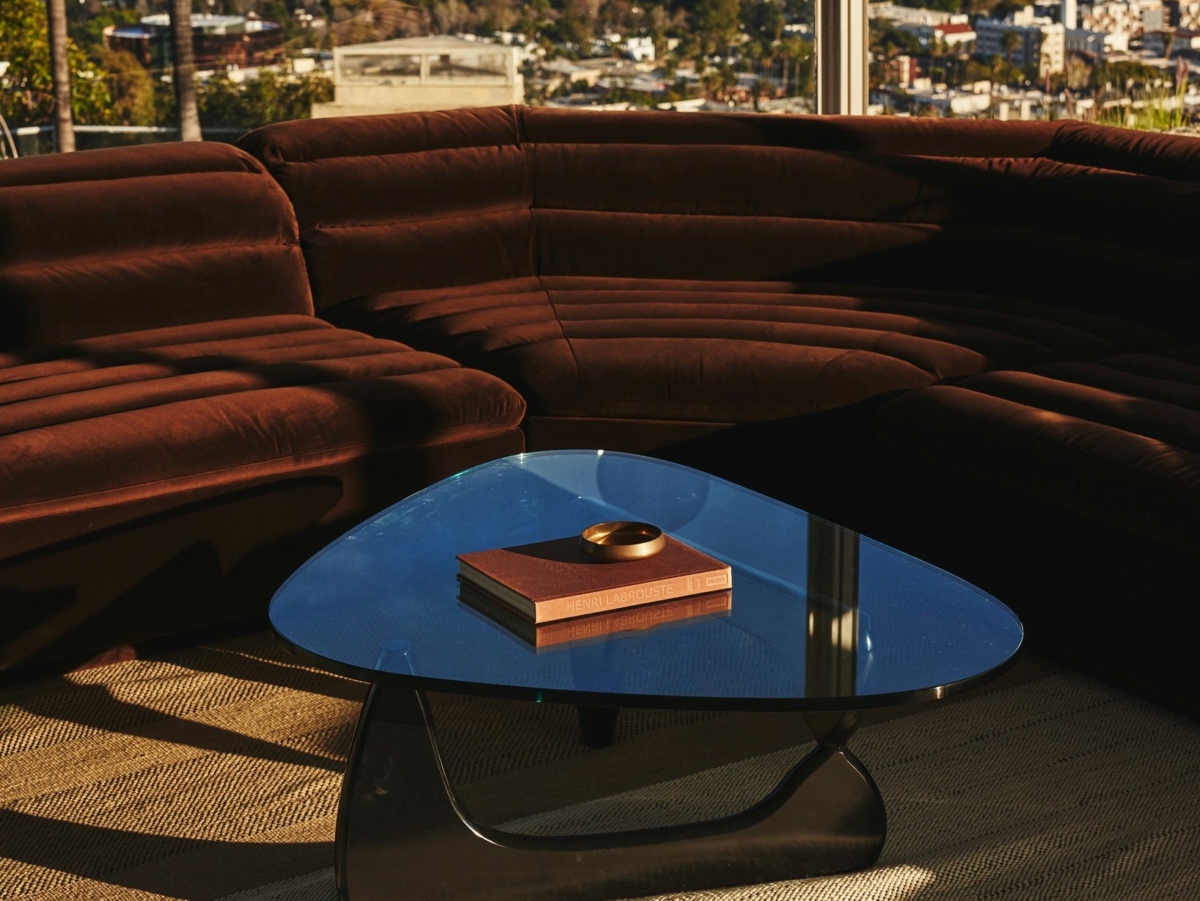 Just a short drive from Boston, you'll find this modern furniture and design store in Cambridge.
Design Within Reach has modern pieces that will help turn your house into a home and fit perfectly into your lifestyle.
This is a chain of furniture stores that stock a wide variety of pieces for every room of the house, including outdoor porches.
They also have decor and lighting; it's a one-stop shop for everything interior design.
These modern designs will elevate your home and make your design dreams a reality.
Design Within Reach helps you turn your envisioned space into reality.
Location: 1045 Massachusetts Ave, Boston, MA
Infusion Furniture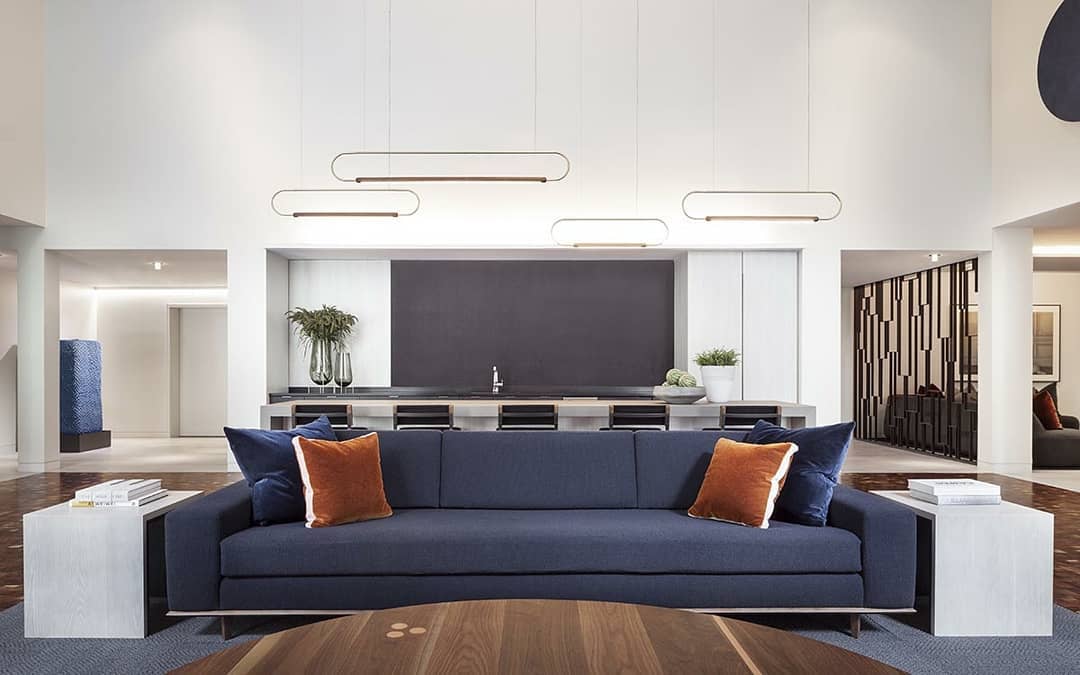 Here you'll find contemporary and modern pieces; when you can't find what you're looking for, they're happy to craft a custom design.
Infusion Furniture is a Boston-based workshop where they design and build modern furniture that will add the perfect wood piece to any home.
Well known for their handcrafted cabinetry, you'll find bookshelves, stools, side tables, dining tables, and miscellaneous home projects.
These are unique pieces that add a modern flare to any room.
You'll see examples of their work throughout the city of Boston in hotels, restaurants, retail stores, and even apartment buildings.
Infusion Furniture is happy to create the exact piece of furniture you've been searching for.
Location: 15 Channel Center St #409, Boston, MA
Lekker Home
This colorful showroom will stand out among many modern furniture stores in the area.
Lekker Home is a furniture hub inspired by European and Dutch designs. Design for living is a new take on modern design.
They offer furniture for every room of the house, with a wide variety of furniture pieces focused on natural materials and simple geometry.
You'll even find unique decor pieces to help display your personality within your home.
For 20 years, this furniture shop has inspired and helped transform spaces into unique and cozy areas for relaxing and living.
Lekker Home is the perfect place to find unique furniture that fits both your wants and needs.
Location: 38 Wareham St, Ste 117, Boston, MA
Machine Age
Find nothing but mid-century modern here; it's actually New England's largest collection of furniture from the 20th century.
Machine Age has been in business for over 30 years serving the Boston area with American and European furniture from the mid-century.
You'll find a huge collection of pieces for every inch of your home that helps add personality and flare from a previous era.
The pieces here range from the 1930s through the 1990s, so no matter what decade you're hunting for, there's likely to be a piece that's exactly what you're searching for.
Machine Age is filled to the brim with mid-century modern pieces that you won't want to miss out on.
Location: 121 Boston St, Boston, MA
Mitchell Gold + Bob Williams
You won't be alone in your design process with a trip to this furniture store.
Mitchell Gold + Bob Williams has everything you need to create the designs you've been dreaming of, with the customization of fabrics and finishes and expert design advice.
They have designs for every room of your house, so decorating your new home has never been easier.
The entire process is customizable, so each piece you pick out will fit your personal style.
Along with the personalized consultation and design services, you'll have a whopping 400+ fabrics and leathers to pick from to embellish their upholstery collections.
Mitchell Gold + Bob Williams is a one-stop shop for curating a home full of new furniture.
Location: 142 Berkeley St, Boston, MA
Modern Relik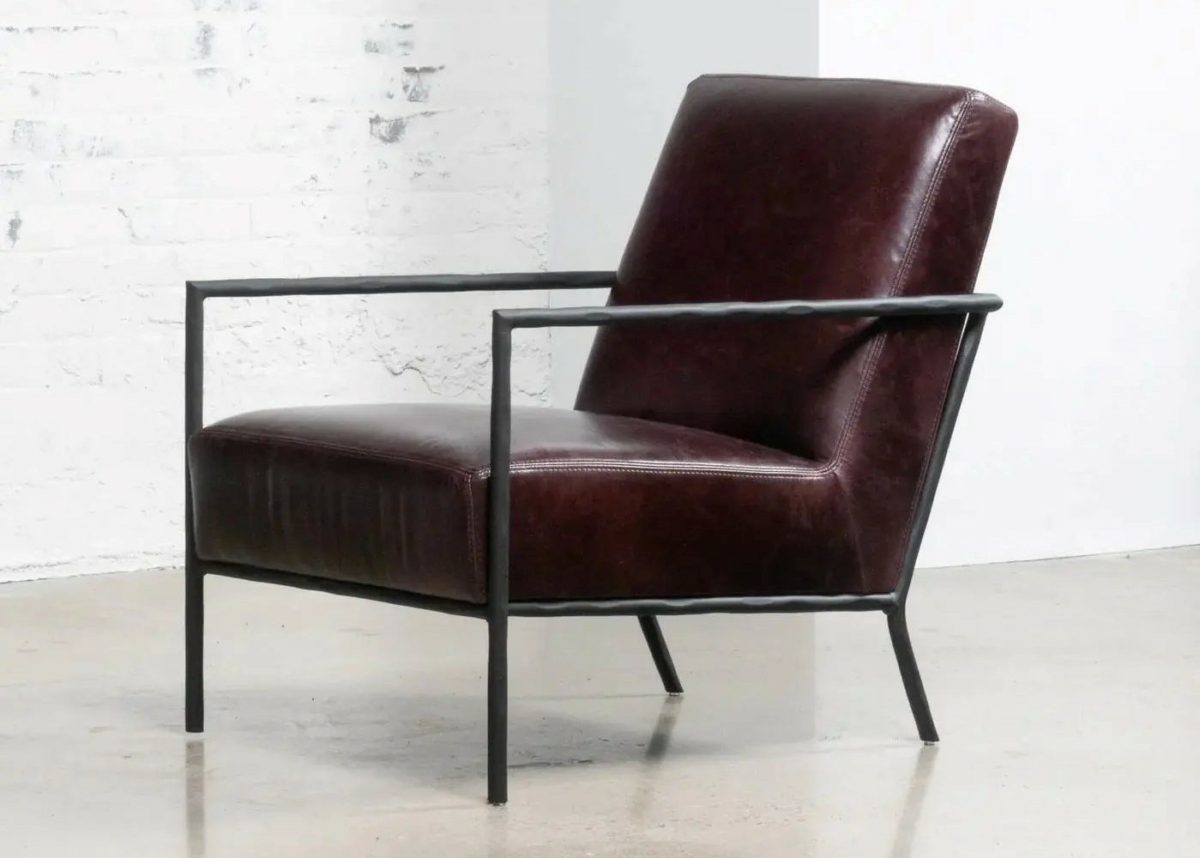 Experience a sophisticated and unique store filled with one-of-a-kind pieces curated by a small group of retailers.
Modern Relik focuses on a range of modern contemporary designs in a variety of techniques to create furniture that will stand out.
This showroom houses a collection of furnishings from across the globe, all housed in a group of connected spaces.
Browse their selection of sofas, love seats, beds, chairs, lifestyle products, and other housewares. You'll fall in love with pieces that express your design and style after visiting Modern Relik.
Location: 485 Harrison Ave, Boston, MA
Restoration Hardware
While the name sounds more like a home improvement store, this is one furniture store you won't want to miss.
Restoration Hardware is a well-known chain of stores well known for their luxury home furnishings.
You'll also find this shop within a unique shopping experience at The Gallery at the Historic Museum of Natural History.
This massive space sprawls multiple stories and contains artistic installations of their home furnishings for you to browse through.
On-site, there's also an interactive design studio where you can receive professional design services.
Restoration Hardware is a well-known go-to for curated furniture.
Location: 234 Berkeley St, Boston, MA
Room + Board
Within a historic building, you'll find this furniture store which spans all five floors.
Room + Board contains pieces of contemporary built-to-last furniture for every room in your home.
Create your ideal home with the pieces found in this unique shop.
Along with free design services, there's a wide variety of chairs, sofas, tables, beds, and more to pick from.
From a bench that fits perfectly in your entryway to the dining room table, you'll gather around with friends.
With so many options, there's no doubt that your ideal piece of furniture can be found at Room + Board.
Location: 375 Newbury St, Boston, MA
Sowa Vintage Market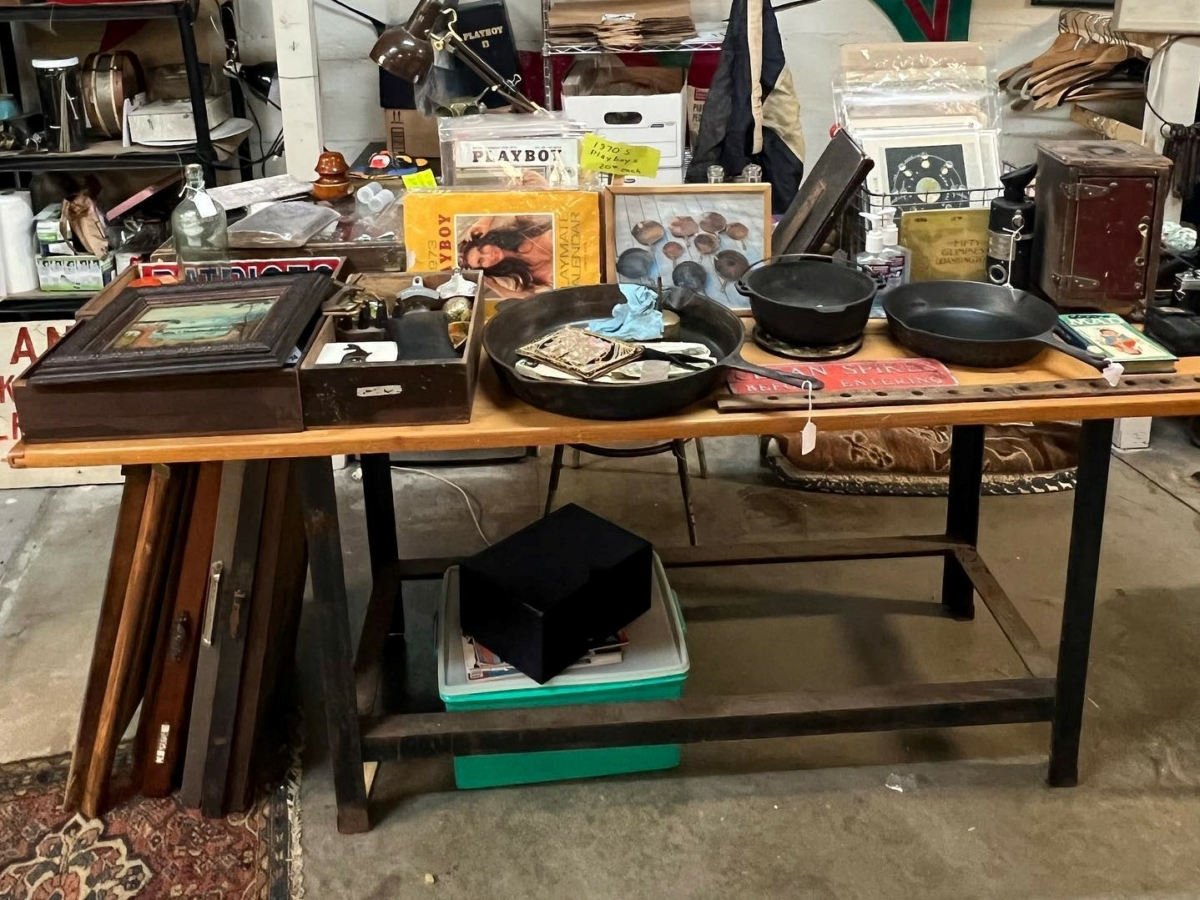 Spend your Sunday shopping for a new piece of furniture for your home.
SoWa Vintage Market is an indoor market open only on the weekend, where you'll find an eclectic collection of art and home furnishings.
There are so many booths within this indoor market area you'll be able to browse for hours to find the exact piece you need to finish decorating.
There are new finds and new vendors every week, so you never know what's going to show up for purchase.
If you love secondhand or unique handcrafted pieces, SoWa Vintage Market is exactly where you should be shopping for furniture.
Location: 450 Harrison Ave, Boston, MA
Final Thoughts
Find the perfect new piece to finish decorating at any of these Boston area furniture stores.